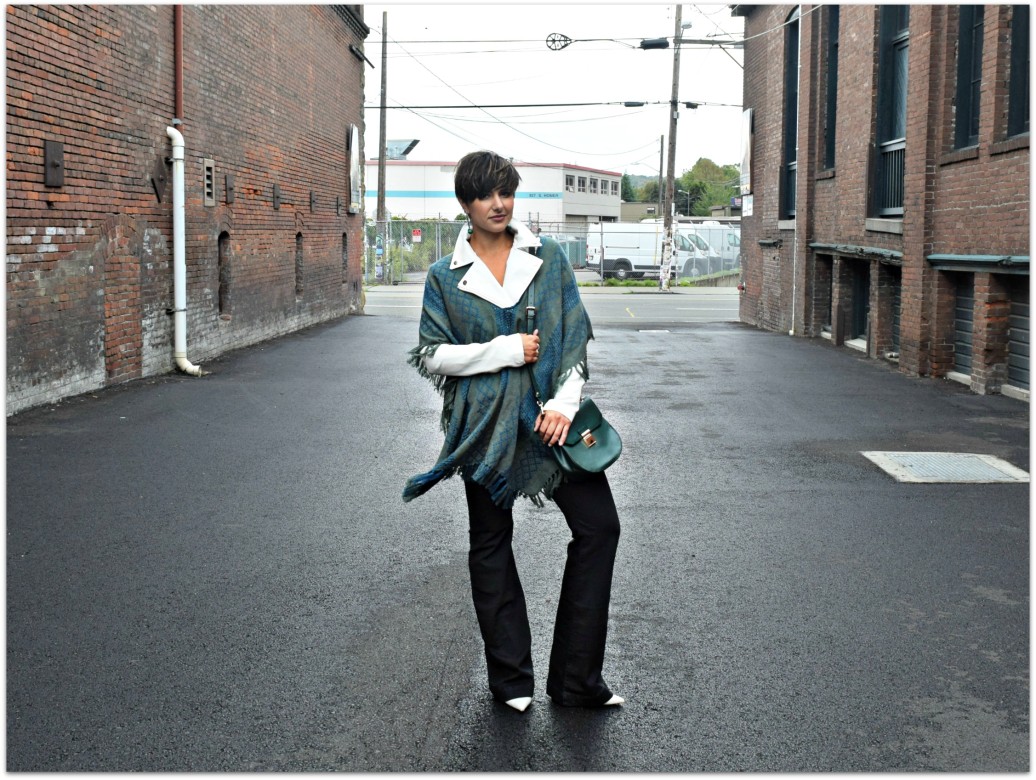 – Free People Wave Poncho HERE
– Free People 'Gummy' Flare HERE
– Zara Earrings and bag
– White Pointed Toe Heels similar HERE
Why do we follow different street style stars such as say, Margaret Zhang of Shine By Three? For me the answer is usually for outfit inspiration, to see something paired in a way that I have never seen before or to discover new trends or items. Today's look is the result of that inspiration. Margaret Zhang has a penchant for unusual layers and loves to layer OVER leather jackets, so I figured I too could give that a try.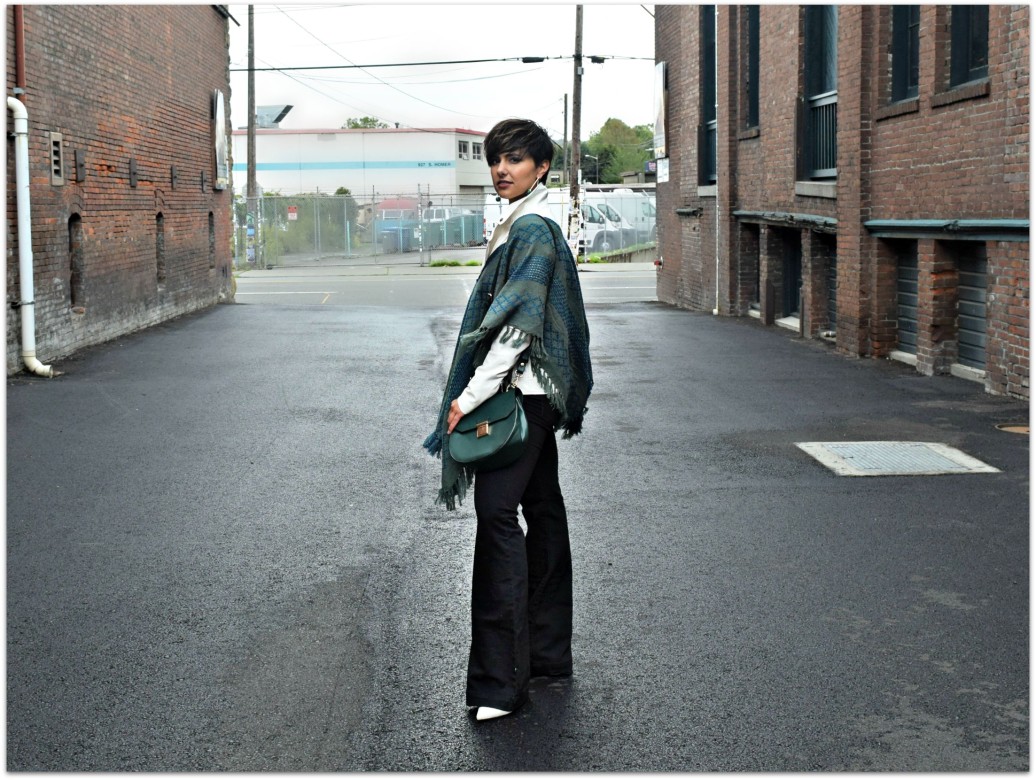 Now that the weather has turned fully into fall there are a lot of pieces we wore during the summer that feel still fall appropriate but just can't quite make the transition on their own. Today's poncho is a great example. Knit ponchos are perfect for fall, yet the openness and shorter length of this Free People number makes it great with a pair of cutoffs but not so great when the temperature drops. Rather than simply making this outerwear piece a top layer over a blouse or a shirt I stole Margaret Zhang's idea and chose to layer outerwear over another piece of outerwear, this leather jacket.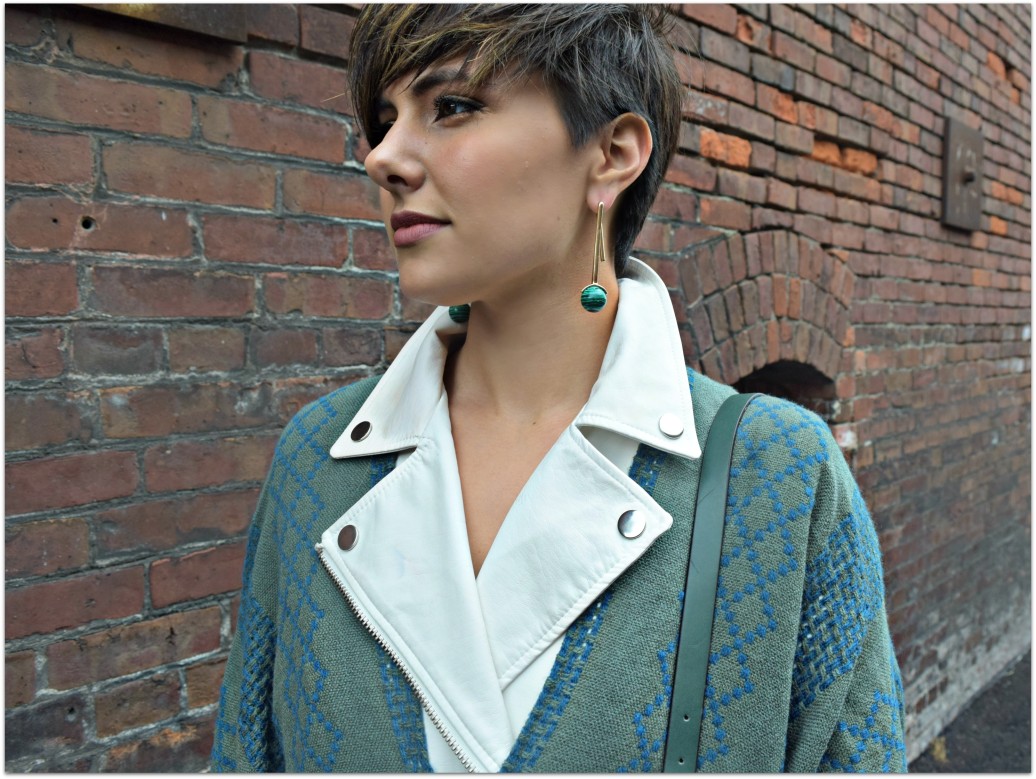 At first this combination seemed a bit strange, leather should be on the outside of the knit right? However when the jacket is zipped it feels simply like another shirt that requires a zip and the outfit gets rather comfortable quickly. I liked to think of the poncho almost like a scarf in this situation; it is the outermost layer that adds a lot of decoration as well a bit more warmth.
What do you think of this combination, would you wear a poncho over your leather jacket? Let me know in the comments below. Thanks for stopping by! Cheers! -Rebecca