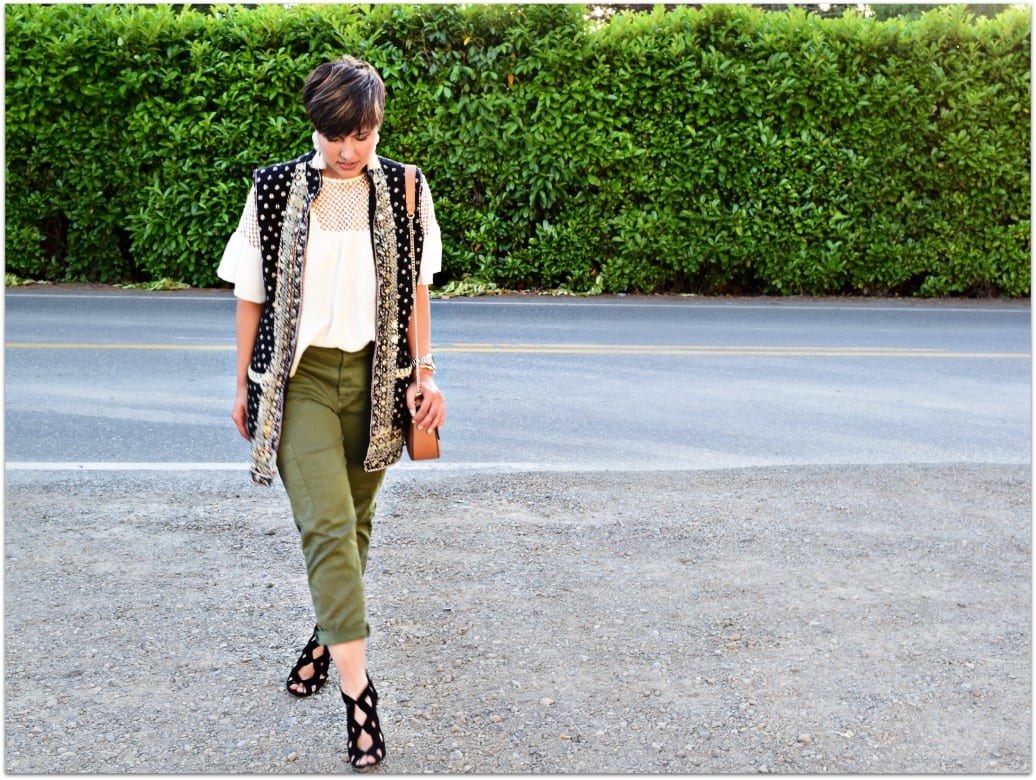 We all love a good trend but when an item reaches such an iconic 'Must Have' status that everyone and their brother, (not to mention their aunt, cousin, best-friend's niece etc) owns that 'IT' piece it eliminates any sort of originality it once brought to the wearer (similar to the ubiquitous Juicy Suit of my formative years.) This year the Chloe Drew Bag is this season's Juicy Suit.
I know that comparison may be a bit harsh but remember when everyone had terry cloth letters across their bums? Not cute. Granted the 'Drew' bag is a beautiful leather handbag that sets you back a nice grand and a half, not to mention that it also is made in a perfect understated style to complement this season's bohemian, global styles BUT those facts may explain why it is the IT bag of the season but they do nothing to make it any less overdone. Unfortunately. So, how did I snub my nose at the bag I swore I NEVER WOULD EVER BUY therefore avoiding looking like a trend following slave? I got a knockoff of course.
Yes, that is very hypocritical of me because it just means I am cheaper than every one else, but how can you resist the perfect pairing of the camel leather with a great statement Moroccan vest from Zara? Answer: I couldn't. So while Chloe may not be collecting half my paycheck at present in the form of a side satchel, who knows, maybe when the trend dies down and the Drew stops being produced in every color imaginable I will invest in the beautiful creature that Chloe has created since it truly is a great bag. In the mean time I will happily tote around my Forever21 knock off and feel good that I didn't give into that gorgeous Chloe Drew bag… at least not yet. And for the record, I loved my juicy suits once upon a time, judge away!
To shop both the real Drew and the fake one take a look at the outfit details below. Thanks for reading! -Rebecca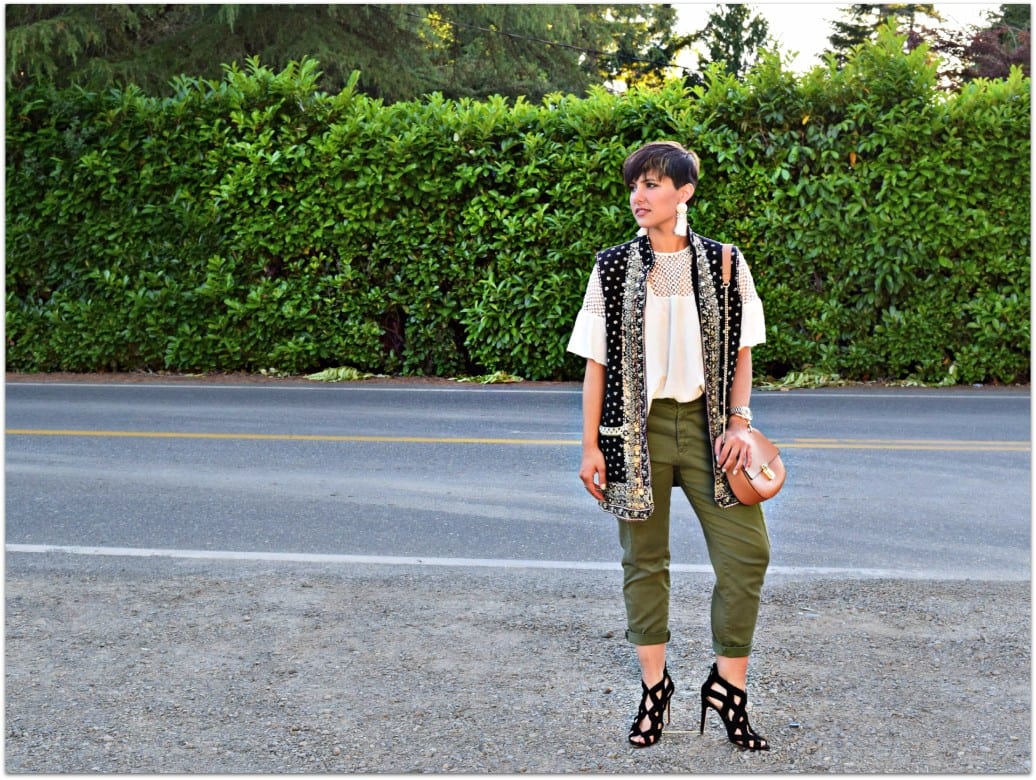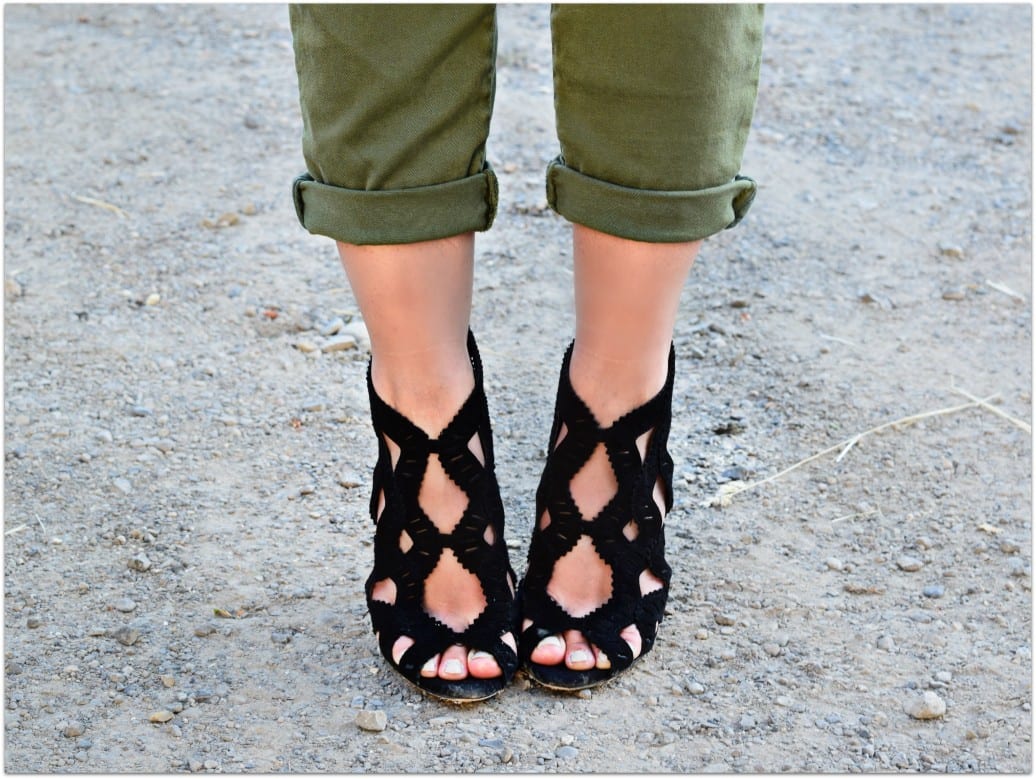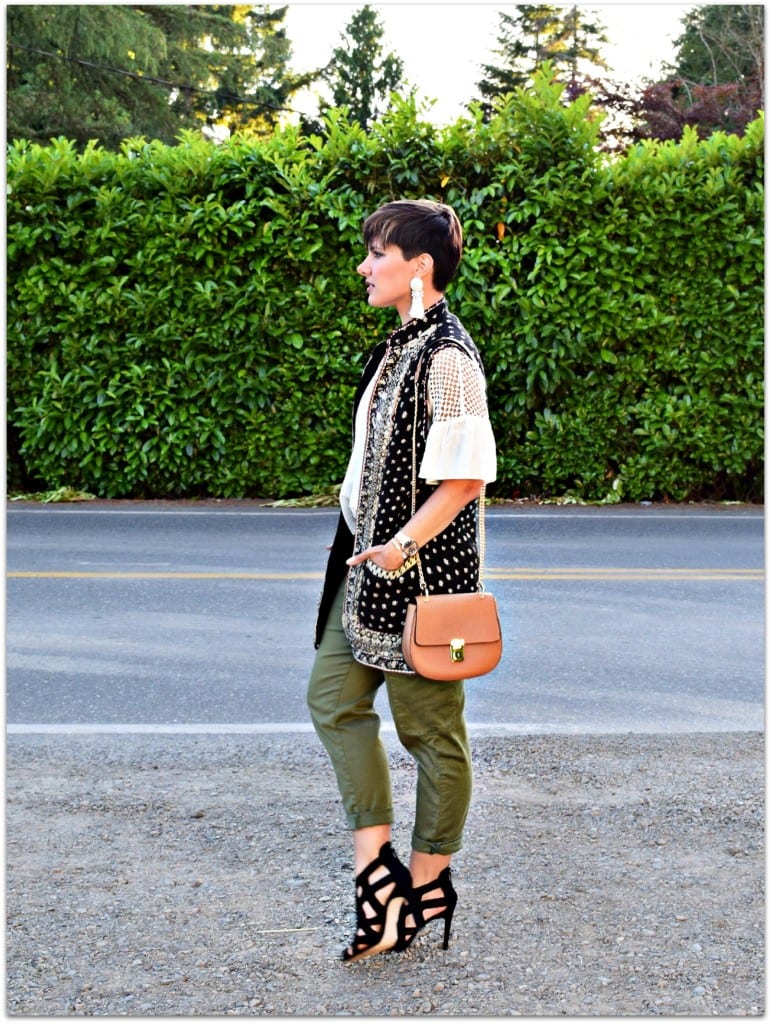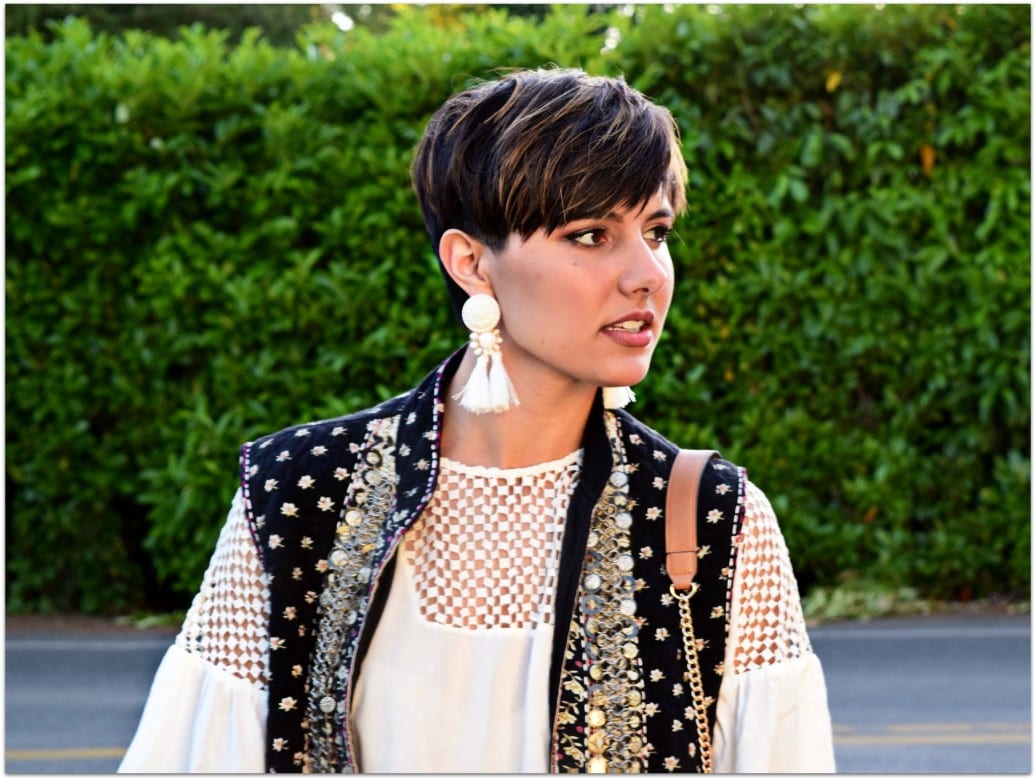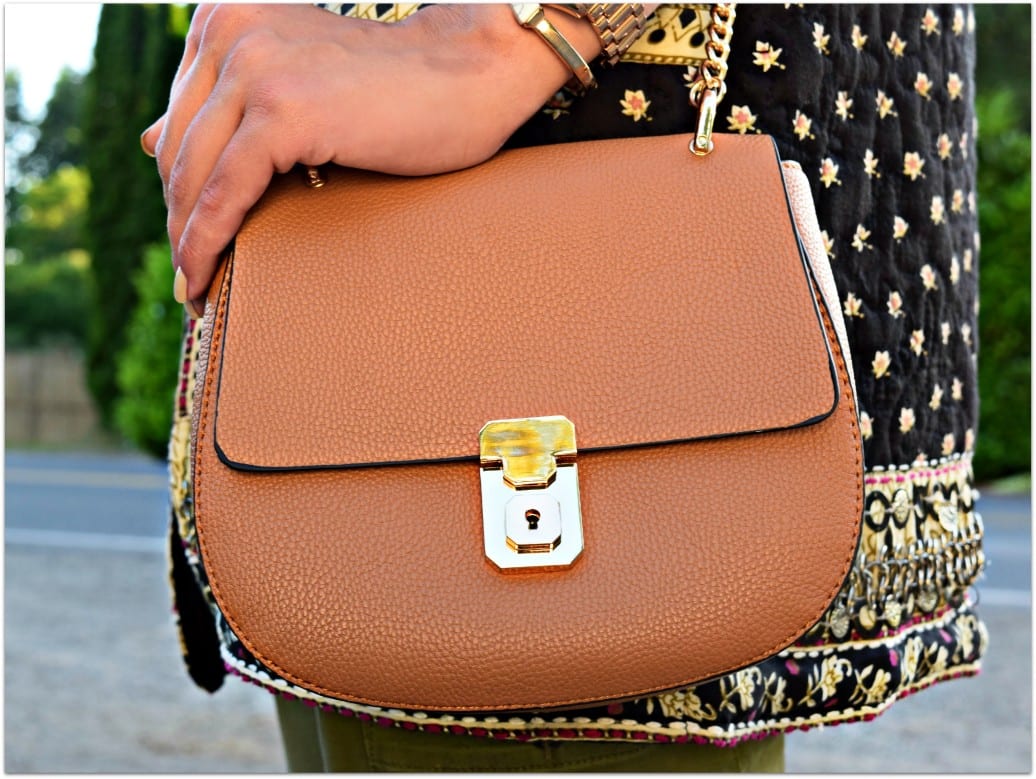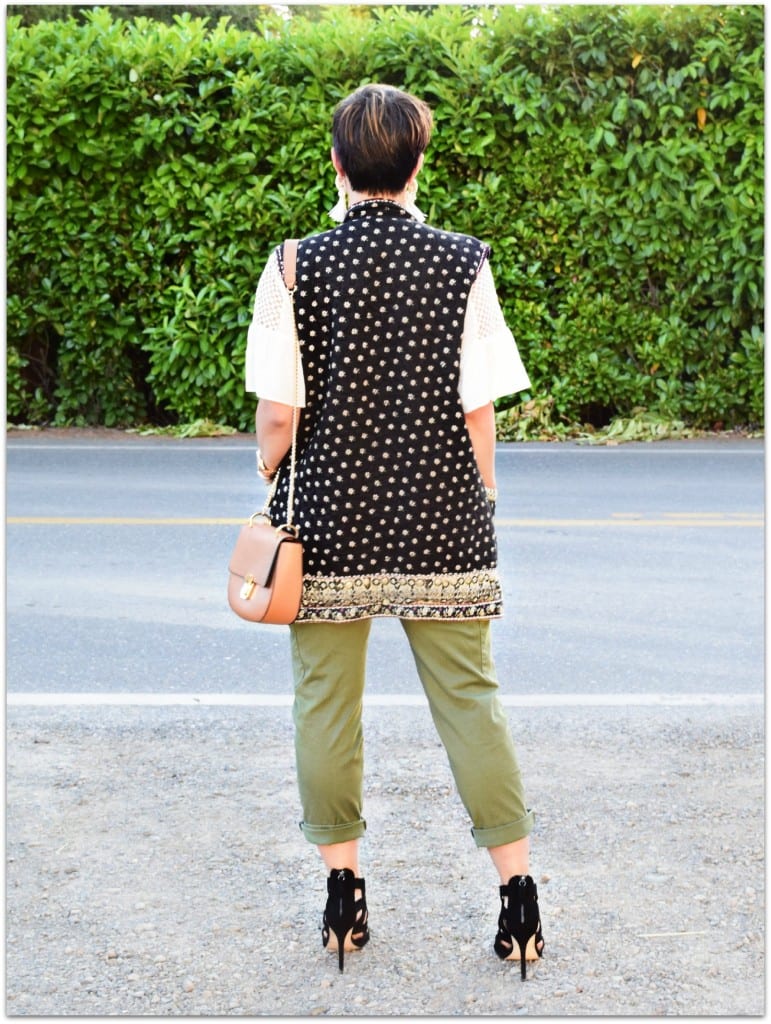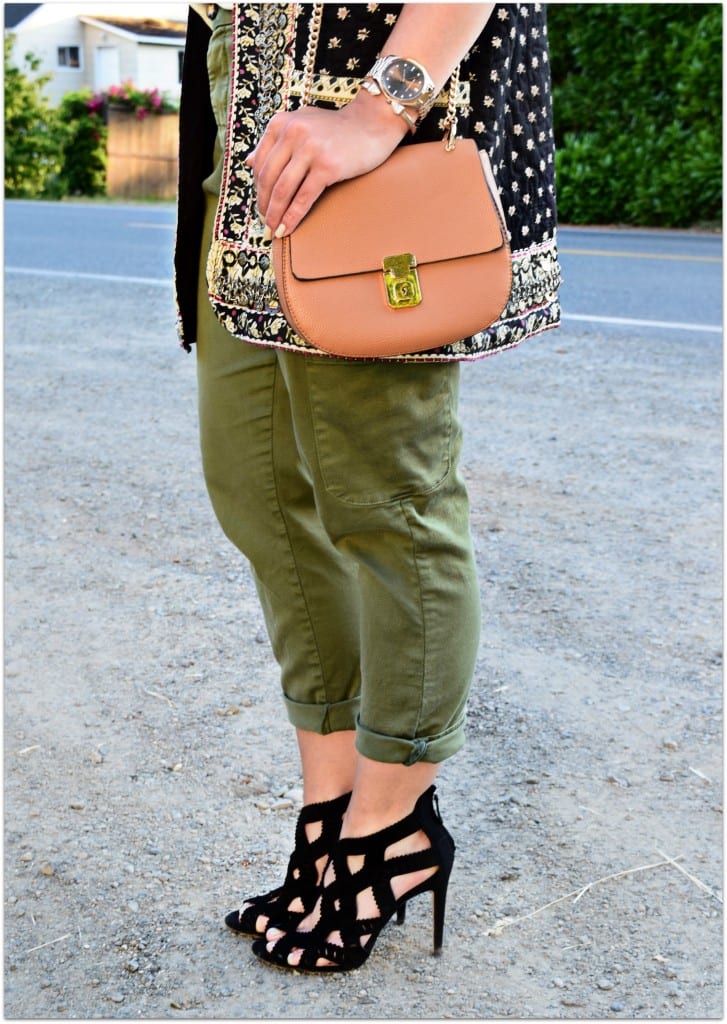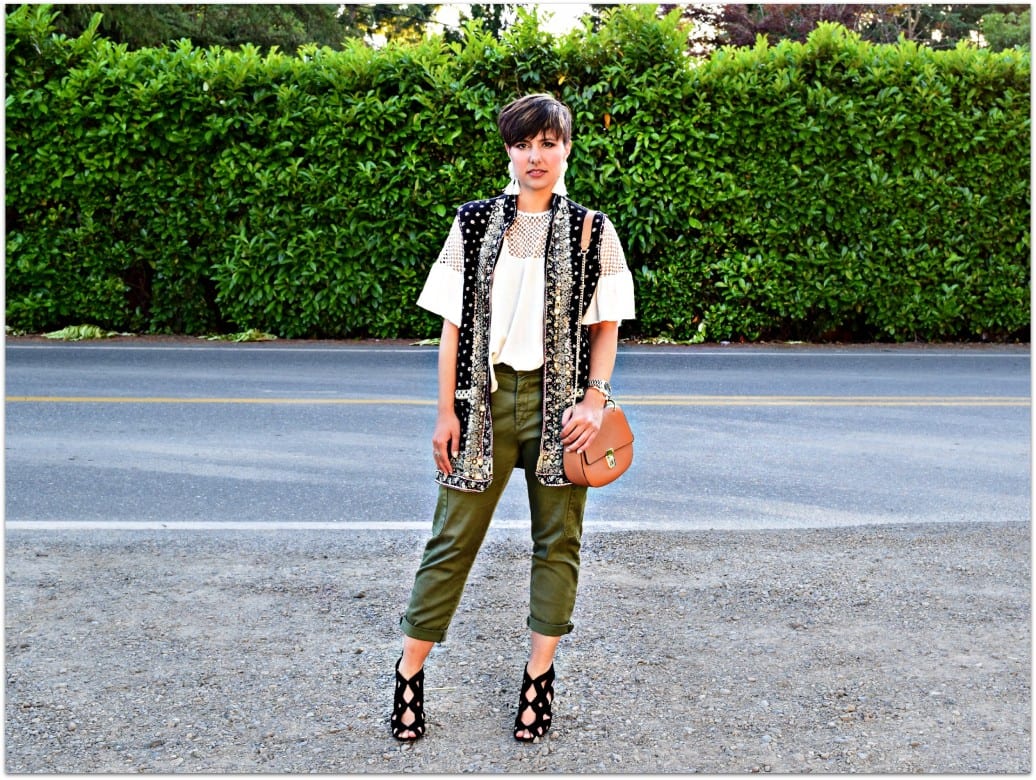 Trumpet Sleeve Blouse H&M, Vest Zara (sold out), Pants Zara similar here,  Bag Forever21, Shoes Zara, Earrings H&M