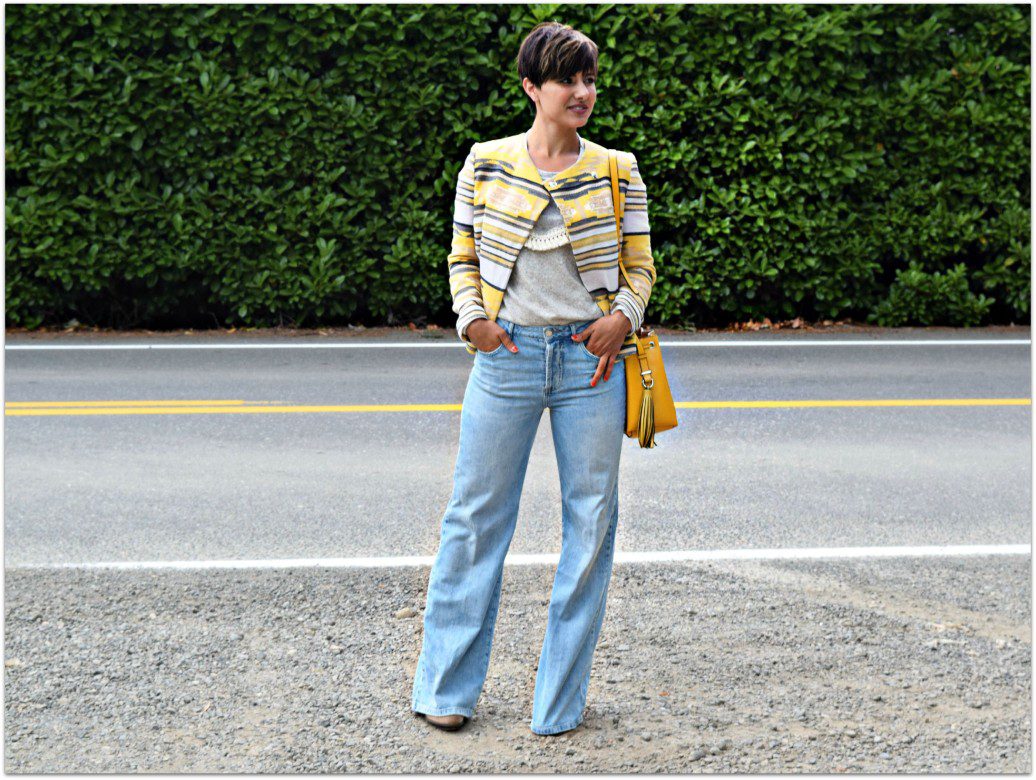 – Zara 'Vintage Cut' Jeans similar Here
– Fringe Sweatshirt similar Here
– Yellow Bucket Bag here 
Flare Jeans! I couldn't be more thrilled that flare jeans are back in vogue since, as a girl with with substantial calves, thighs and booty skinny jeans have never been my friend. There's only one problem with this new trend though: the 'new' flares are often is skinny through your knee, which again presents the same issues of thigh/calf emphasis that you may not be the most flattering thing on the planet. That is why this time around I am skipping anything with 'skinny' in the name and going for the wide-leg jean instead.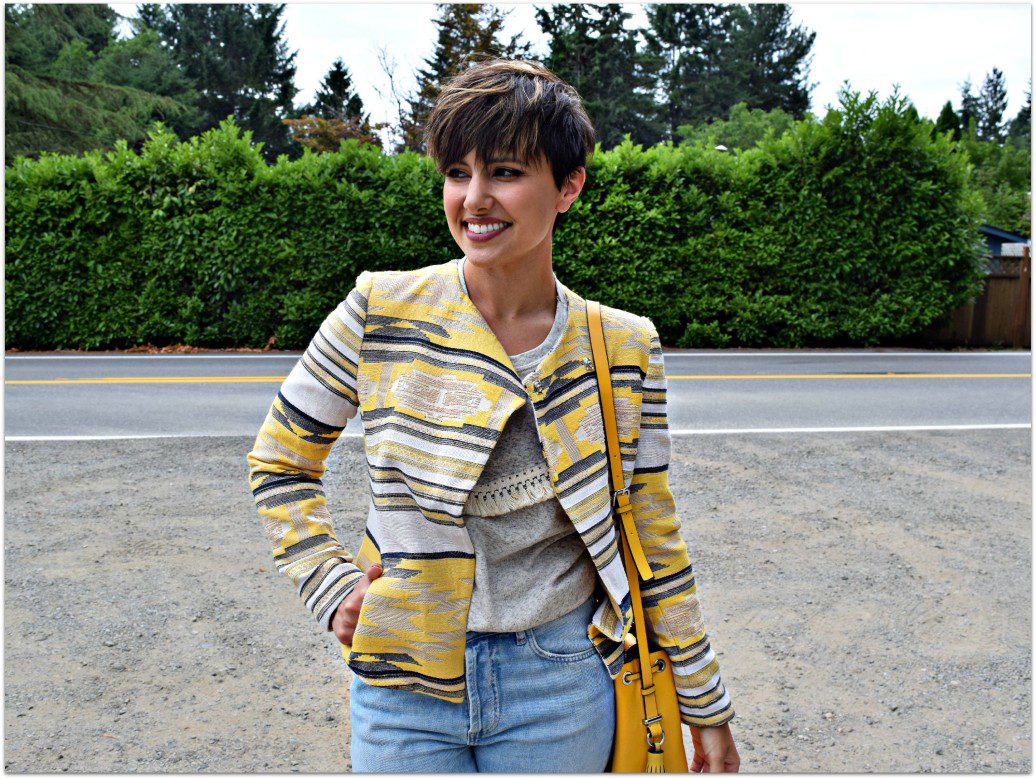 I think I was in high school when I realized that wide-leg jeans don't fit my like they are 'supposed to.' On long, thin people they fit at their waist and then get loose throughout their rear/thigh area creating a full leg 'swishing' look if you will. That never happened on me. On my more athletic build wide leg jeans always were fitted through the rear and thigh area leaving only from the knee down to have that billowy look, so basically they always looked like flares. I used to think that was a bad thing, but as this trend rears its head yet again I realize that I know exactly how to make it work with my figure.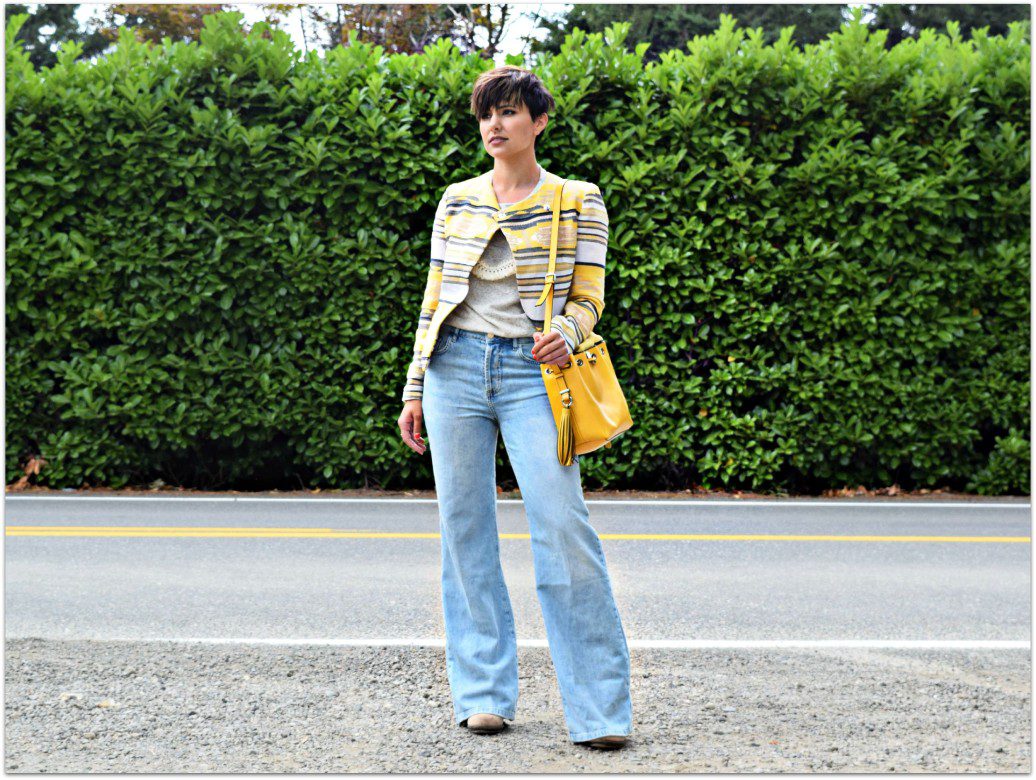 So this time around I am not even going to bother trying on the 'skinny flares' and I don't need to because also gaining popularity are 'vintage cut' and 'boyfriend flares.' Try on a pair of those and you will quickly realize they are just a wide leg jean with a little extra flare on the bottom. If you are very thin then these styles will look baggy and probably adorable on you, but if you aren't, say hello to flare that actually fits your body and that you will be infinitely more comfortable wearing.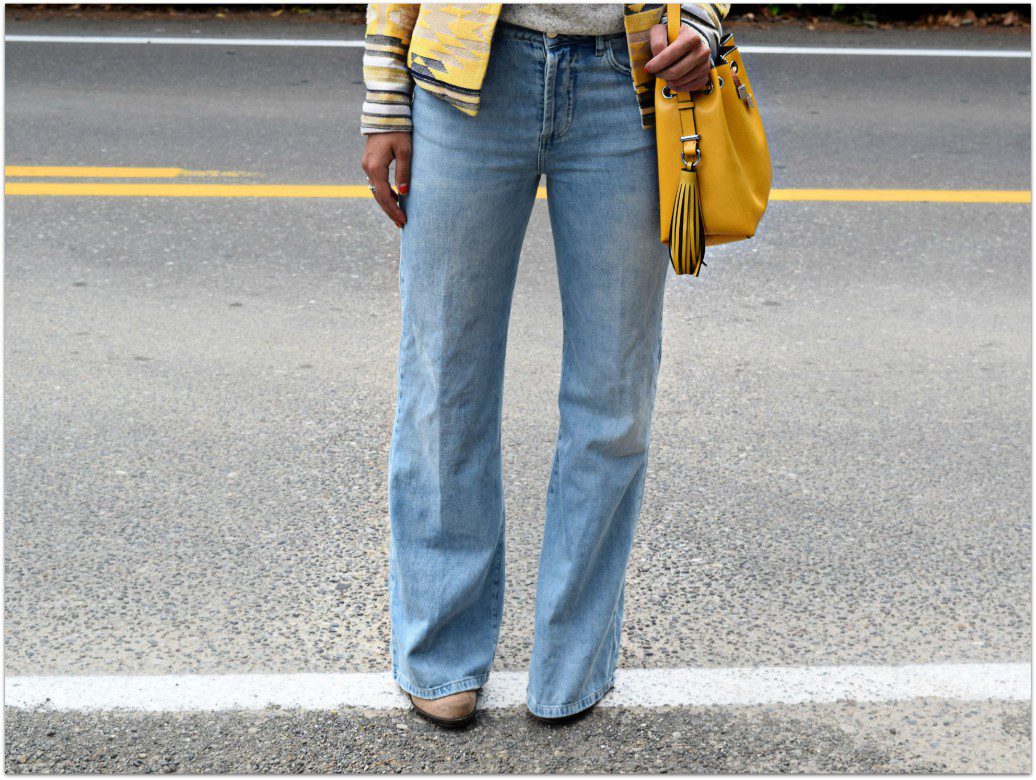 Not every trend is for every body type, but often knowing your body type and what suits you can help you find a way to make it work for you. So as always, embrace your booty and go out and rock those wide leg flares! Have a fabulous day and thanks so much for stopping by! Love this post? Let me know in the comments section!
Cheers! – Rebecca