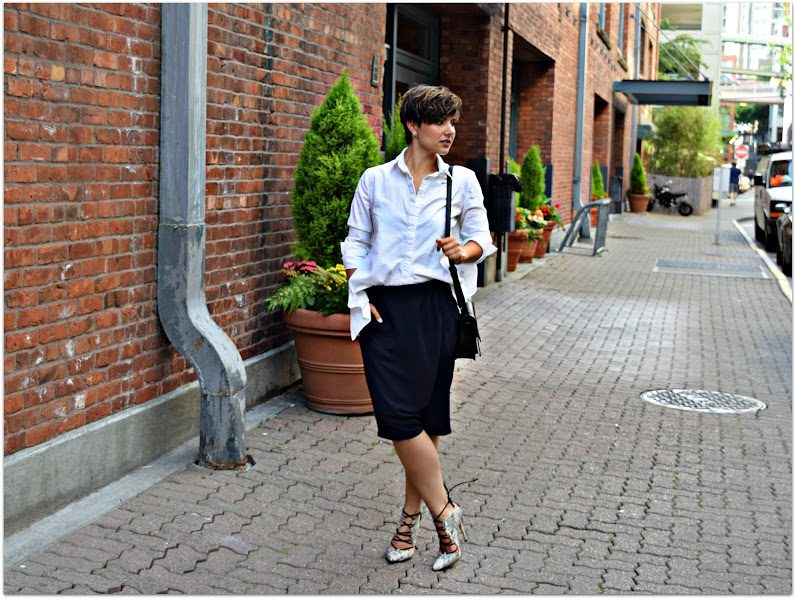 As all of us in the Fashion world continue to spout 'the 70's the 70's, that's the trend!!' I am sure I am not the only one finding it is getting a bit tiring. Don't get me wrong, I am loving the resurgence of the flare jeans, opulent fringe and suiting in a wide color palette but all of that fringe and suede can be wearisome at times and have left me longing for a bit of simplicity in life and in my wardrobe.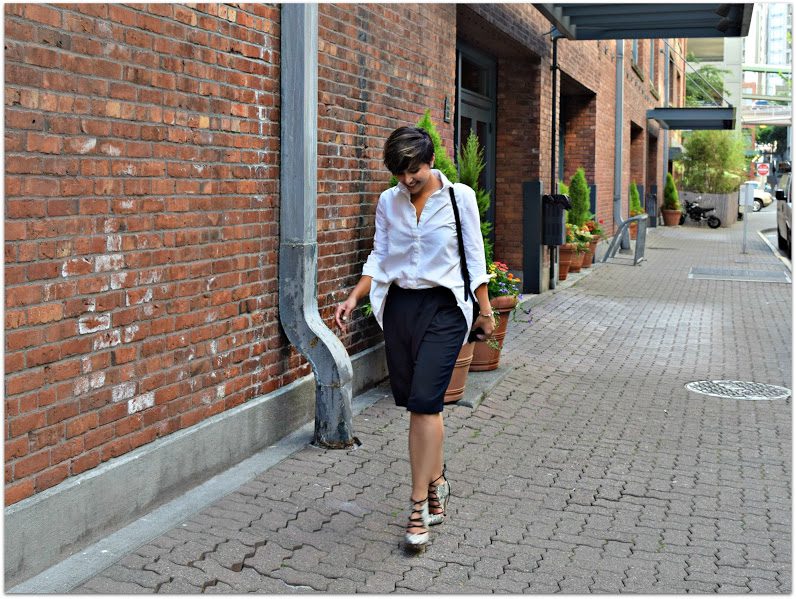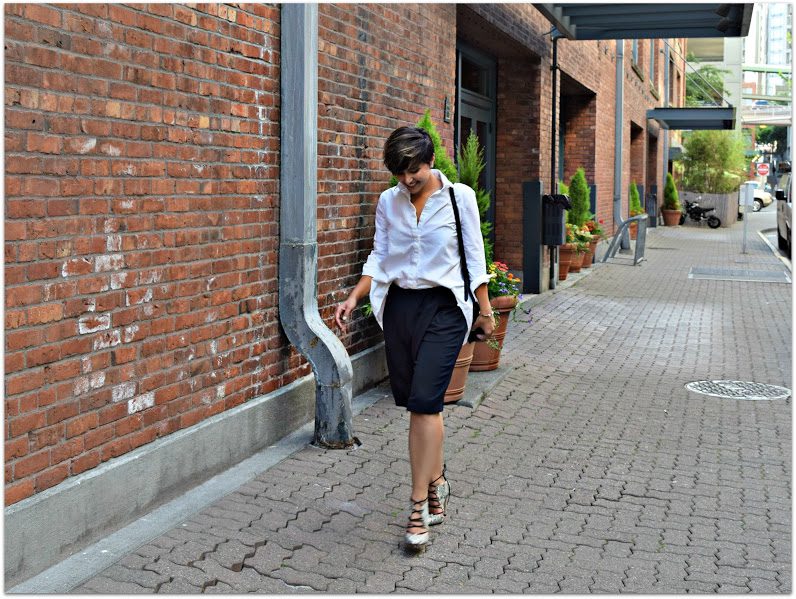 Somehow in this whole 70's whirlwind I found myself re-falling in love with the basic white shirt but not just any basic white shirt, one with a little flare if its own. Having such short hair I tend to shy away from a completely masculine look but the detailing that brands such as C/MEO have been adding to the classic white shirt allow me to easily embrace the piece since they have very extreme very feminine twists they add to each garment. Thus a simple shirt, short and pair of shoes turns on its head with a cutout back, a wrapped short and an extremely sexy lace up pair of heels. Just because things get a little simpler doesn't mean they stop being interesting.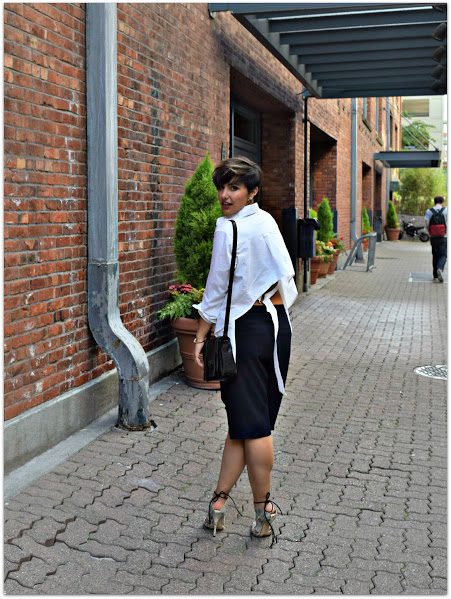 So don't be afraid to tone it down every once and I while and I will try to remember to do the same. After all, we don't want to wear out our favorite new trend too quickly and simple, will ALWAYS be in.
Thank you so much for stopping by and reading, have a great week. Cheers! – Rebecca