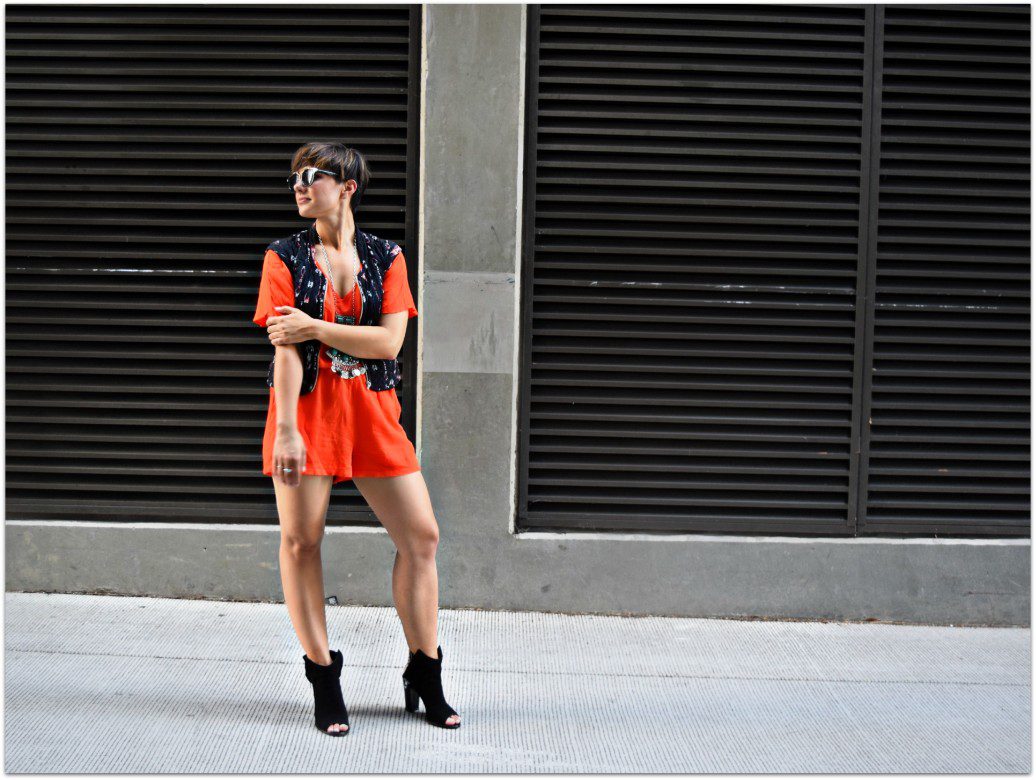 "And the new trend is… THE ROMPER! Go get yourself one!! "
Every season the 'hottest new trends/must haves' are declared all over the fashion scene with everyone from magazines to retailers telling you what article of clothing will make you the most on-trend person you know. Heck, us fashion bloggers do that all of the time too and personally I love sharing ways to wear new emerging trends. But what about the trend that well, refuses to die? Meet the romper, this summers hottest, not so new, but certainly not going anywhere-therefore-you-must-need-5-of-them trend item.
The first time we all donned our first non-overall onesie in our adult lives was a harrowing moment. 'You mean, that is all I need to get dressed? One piece of clothing?" It was terrifying in it's initial boldness but so incredibly simple and easy that the romper/jumpsuit quickly became a wardrobe staple. I dare you to look in your wardrobe and count less than two one piece items. If you do then well, it may be time to go shopping
Fast forward a few years and rompers are STILL GOING STRONG. Amazing! That isn't to say rompers weren't popular in other eras and that we aren't recycling an old trend, but does the longevity of the romper's popularity, dare I say, defy the trend category? If every season you look for the perfect summer one piece and every fall you master layering the fall version; if at a wedding rejecting a DVF dress for a DVF elegant two-legged jumpsuit becomes the norm, then when does this phenomenon become a staple instead of a seasonal item? Regardless of the answer to that question, it is clear that the jumpsuit is here to stay, at least for a few more seasons so investing in one or two or five is still a good idea.
Thanks for reading! Shop the look below. Cheers! -Rebecca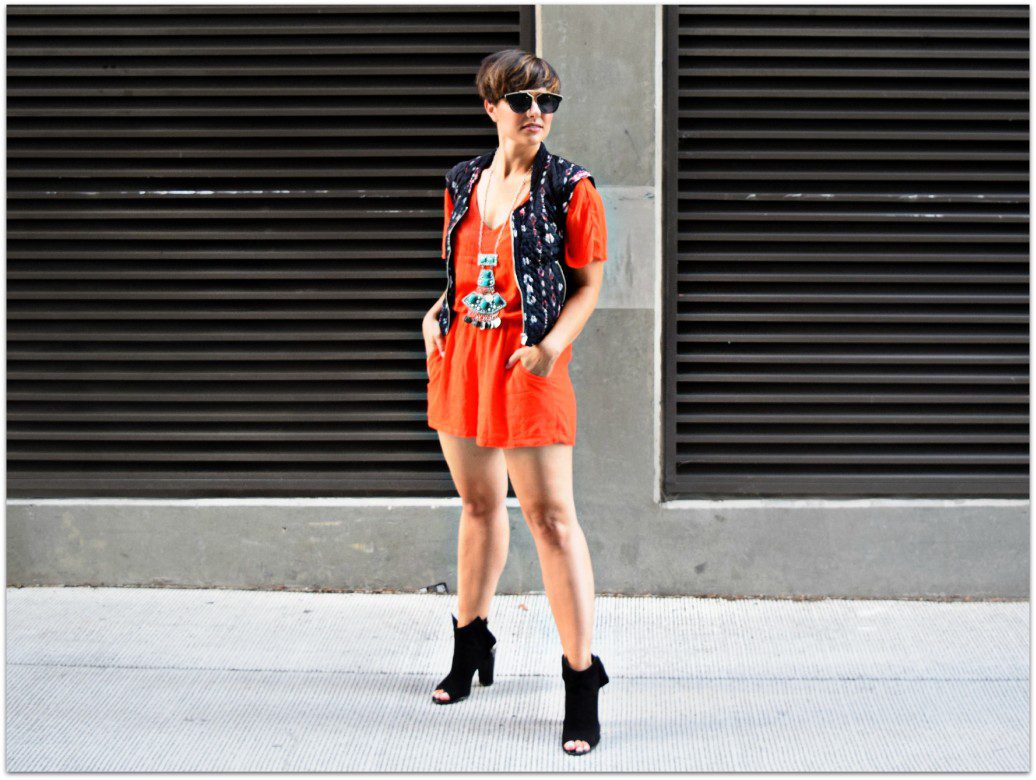 Jumper Forever21, Vest Zara (old), Necklace Shopbop, Shoes Dolce Vita Booties
Shop some of my favorite Jumpsuits/Rompers: