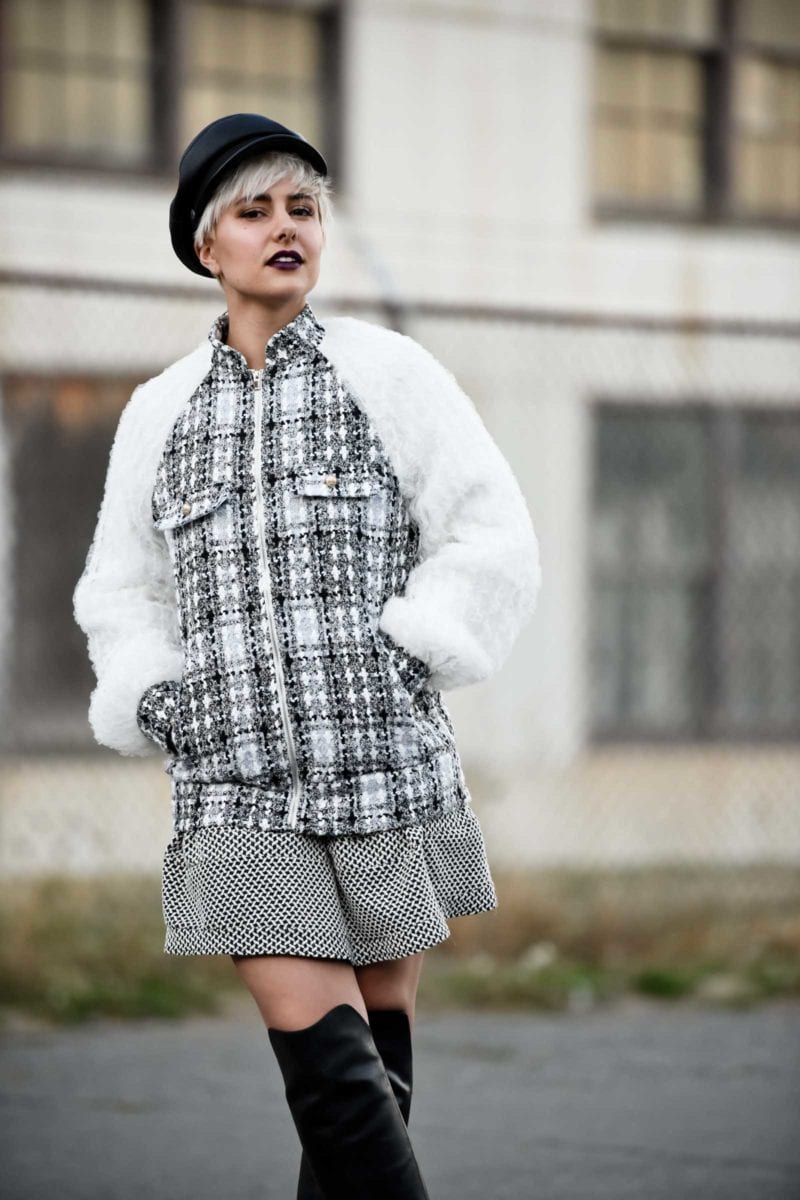 You probably already recognize this hat: the Fiddler, Newsboy or Fisherman cap is absolutely everywhere this season and it isn't going away anytime soon. This hat style is not new however it has been a while since it was THIS popular. I personally started wearing a newsboy cap when I was fairly young because my dad has a classic hounds tooth style that I would borrow from time to time. Whether you follow trends or not this is a fantastic hat to have in your closet and here is why.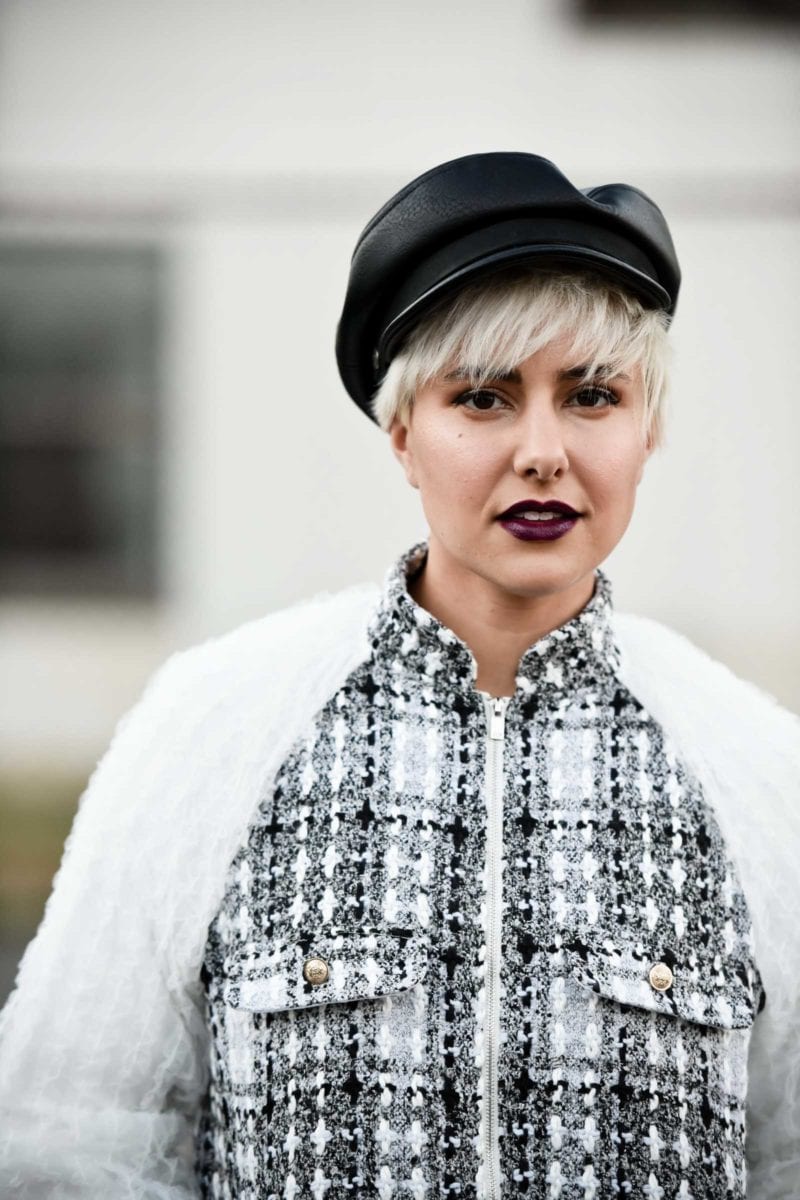 The Universal Hat
I love this hat style because it flatters everyone that wears it. For short haired folk like myself it is more challenging to wear wider brimmed styles as they tend to overwhelm your face or in the case of a baseball hats they make you look bald. The driving cap has just enough of a bill to hide most of your hair while still showing that you have hair. Conversely if you have medium length or long hair this is an easy style without again overwhelming your face. So if you need a hat that looks great no matter what your hair length or face shape, this is it.
The Trend Factor
Yes, this is one of the hottest hats around at the moment.  You have seen it on celebrities, socialites and bloggers because it is the trend of the moment. Isabel Marant makes a fantastic version but a lot of smaller labels like Brixton have been making affordable versions for ages so you can easily choose how much you want to spend. My absolute favorite version is from Brixton and is an all leather version that not only is unique and will last a long time but it also reminds me of the Dior leather beret's making it even more on trend than a regular fabric one would be. While this is a trendy hat at the moment it is also a timeless style that will still be a great addition to your closet even after the world has moved onto a new favorite hat style. Don't believe me? Go watch Devil Wears Prada and checkout the number of newsboy caps in that film. They still look timeless and also on trend which shows you the lasting power of this particular style.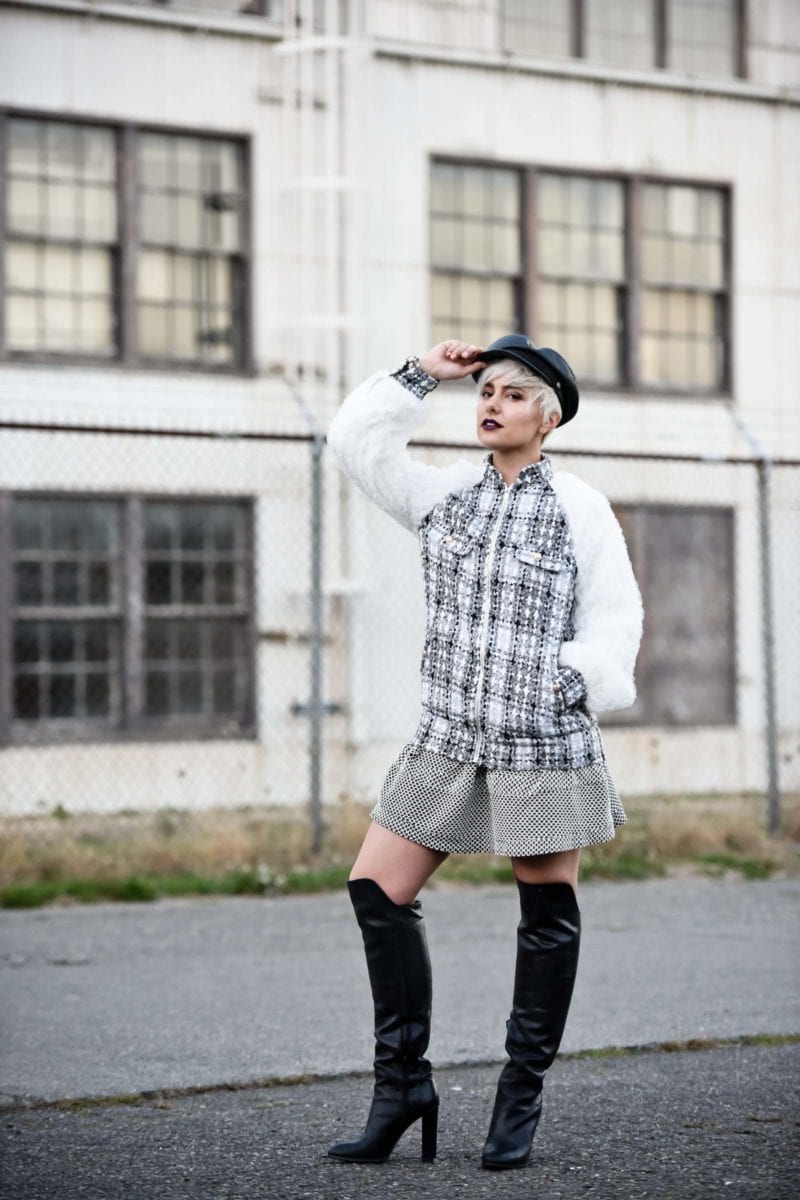 My Favorite Versions
If you follow the blog (which you should!) you know that I have at least 10 versions of this hat, half of which I accumulated prior to the trend coming back into popularity. Why? Because with hair as short as mine there is so such thing as a ponytail on a bad hair day so this style is my go-to.
First we have today's style in leather which is an absolute steal at $42. I wear a small in Brixton for reference. Next is a colorful option from Brixton in a gorgeous yellow color that will be perfect for carrying you into Spring. The third option is more of a true Fisherman style that sits higher on your head. I love the classic fisherman detailing and you can't go wrong with a rich navy color. If you are looking for a softer leather option the 'Kayla' is a great one. I have it in a cream color but this luxe brown will go with anything. The l two options are more classic styles: the first is a boucle that never goes out of style and the second a classic black where anywhere option. Whatever your style or budget there is a newsboy cap that will work for you.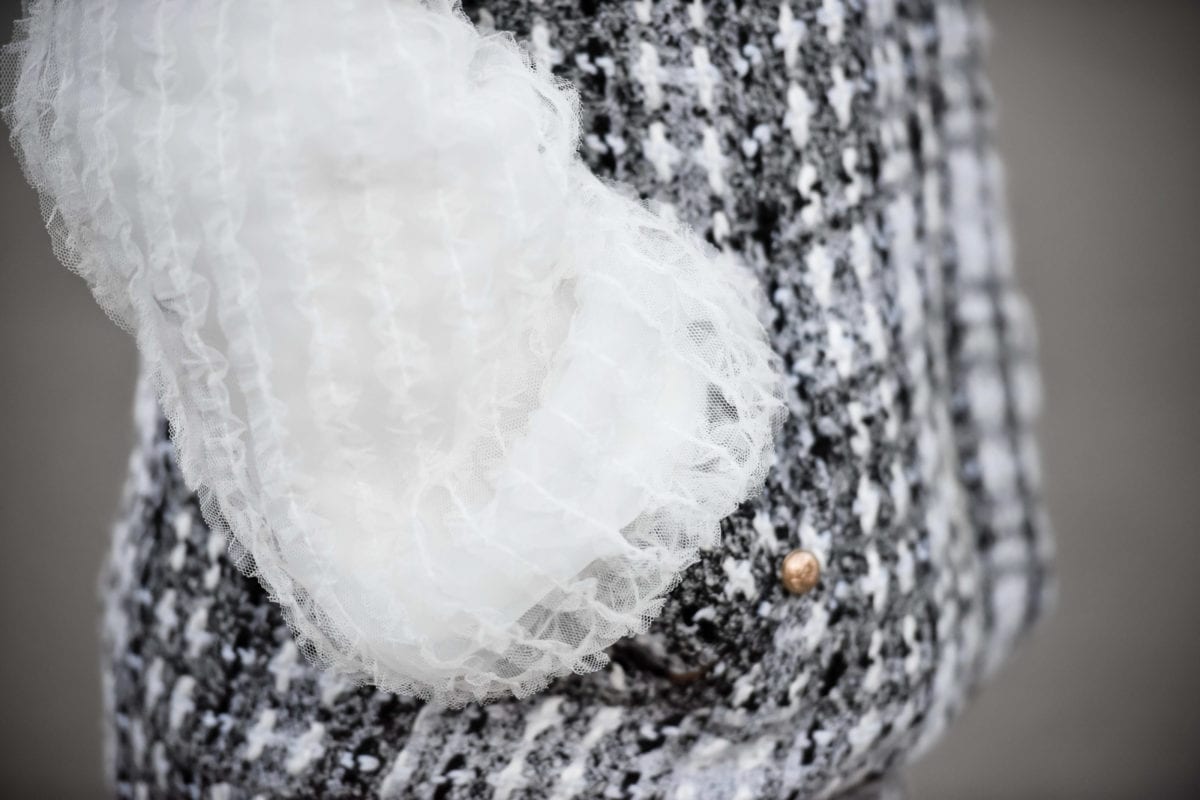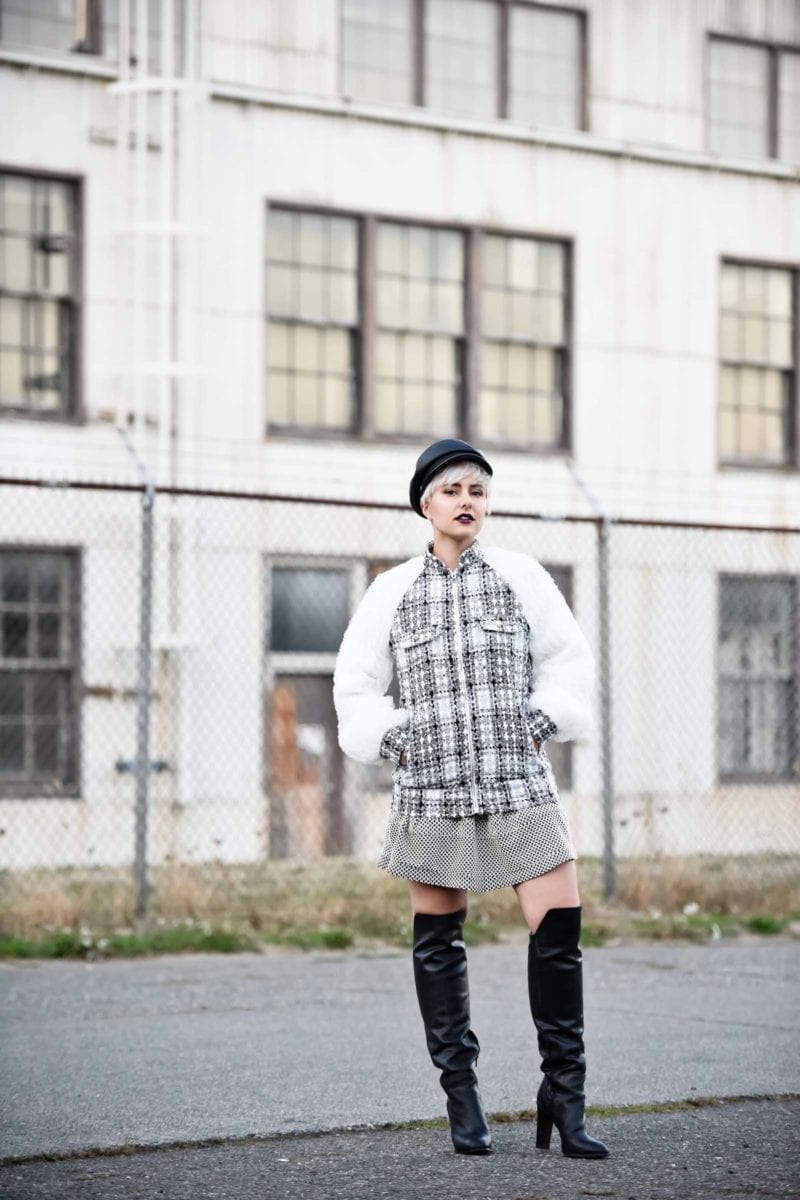 Today's Outfit
Today's look was a Chanel inspired (hello tweed jacket) look on a budget. This epic jacket is only $20 at the moment (I am wearing a Medium) and it definitely is an outfit defining piece of outerwear. The Newsboy Cap is of course Brixton, the dress is an old Zara number and the boots are from Vince.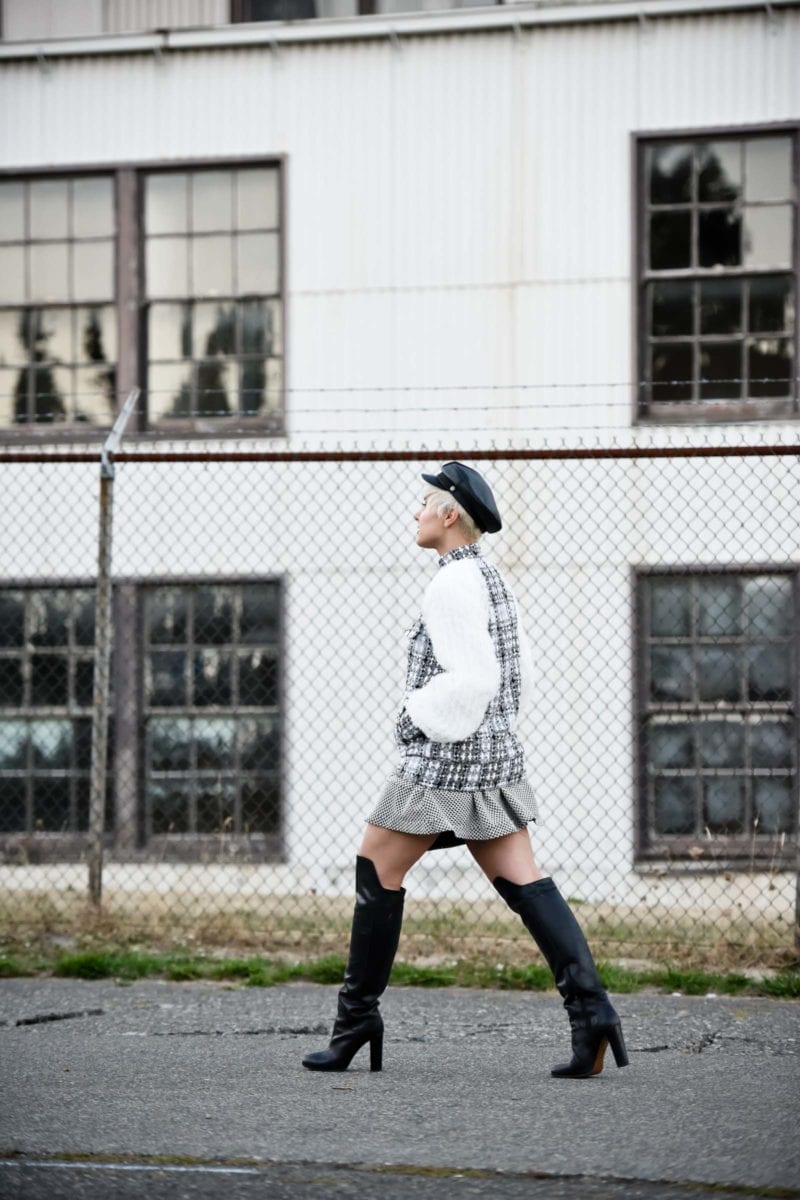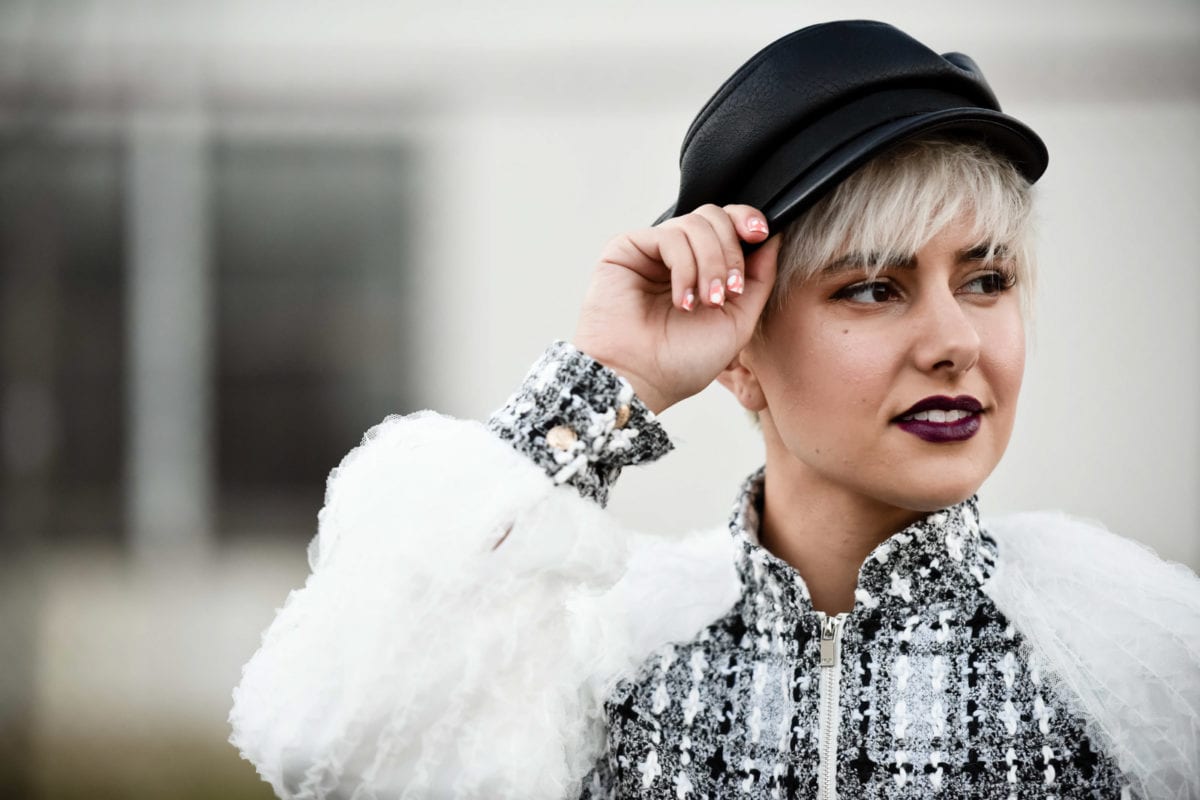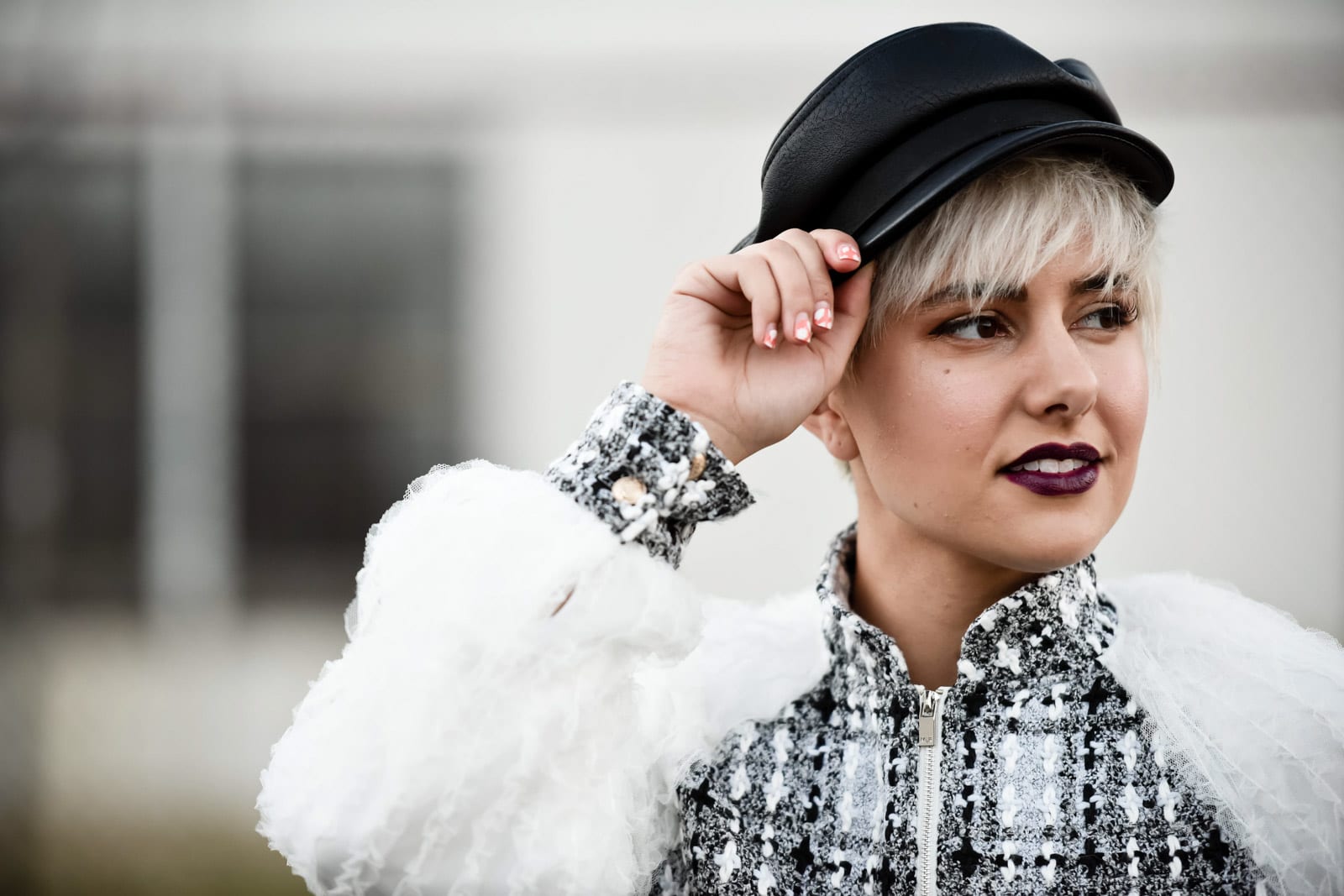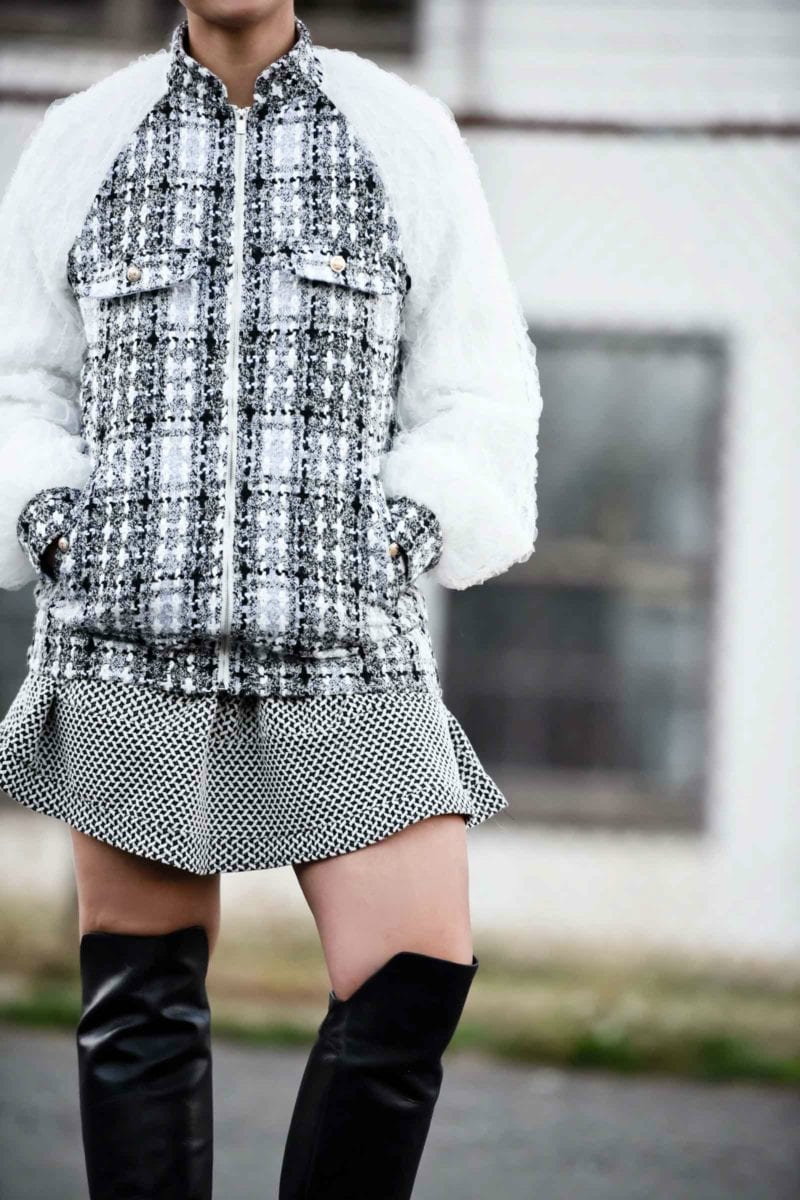 Photography by Vivian Hsu
Styling by Rebecca Thayer