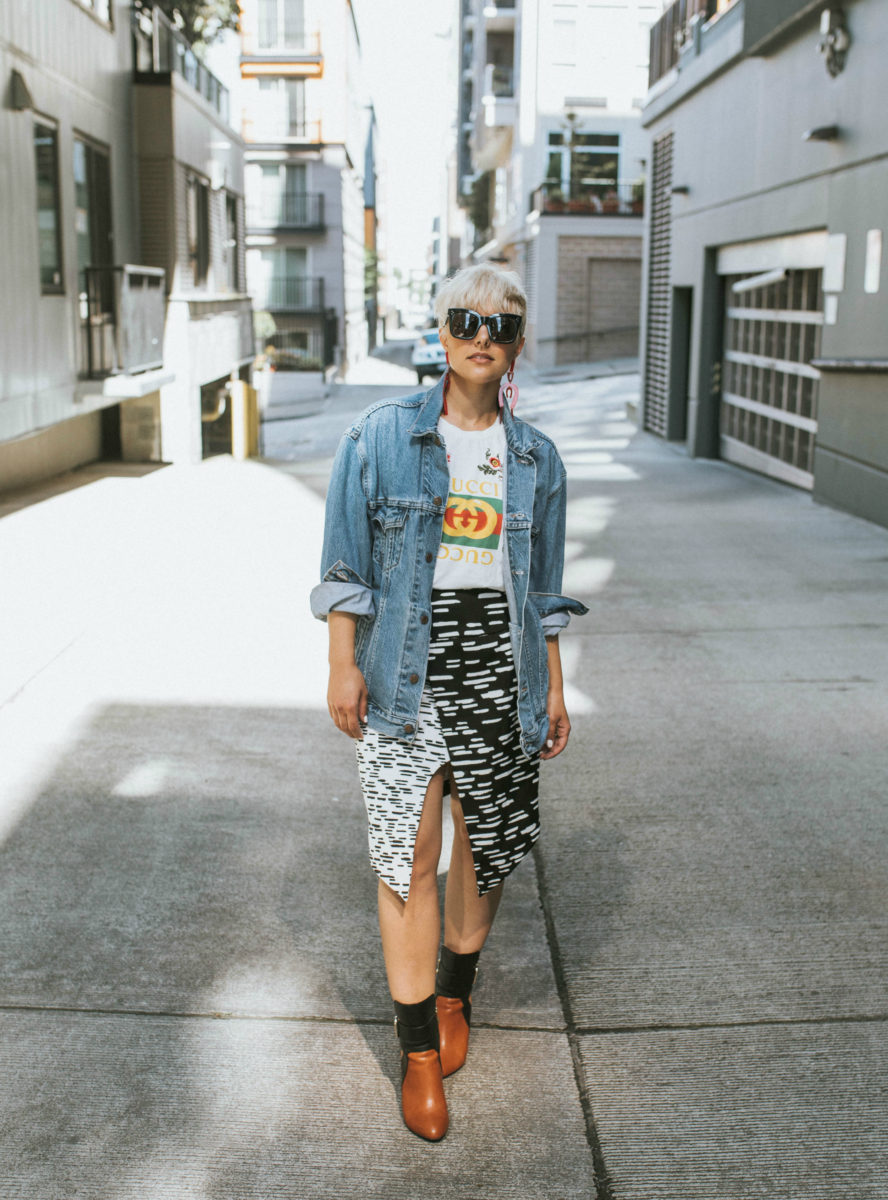 Oh ankle boots. I sincerely hope this trend never dies since it comprises 75% of my entire shoe wardrobe and based on recent runway shows it's fall from popularity isn't likely. The ankle boot is perhaps the easiest shoe style to wear , it fits with practically any look from any decade making it an item you can have in style in your closet for years. Traditionally however ankle boots, like our other fall/winter shoes, get packed away once the summer months hit but Louis Vuitton recently changed that notion.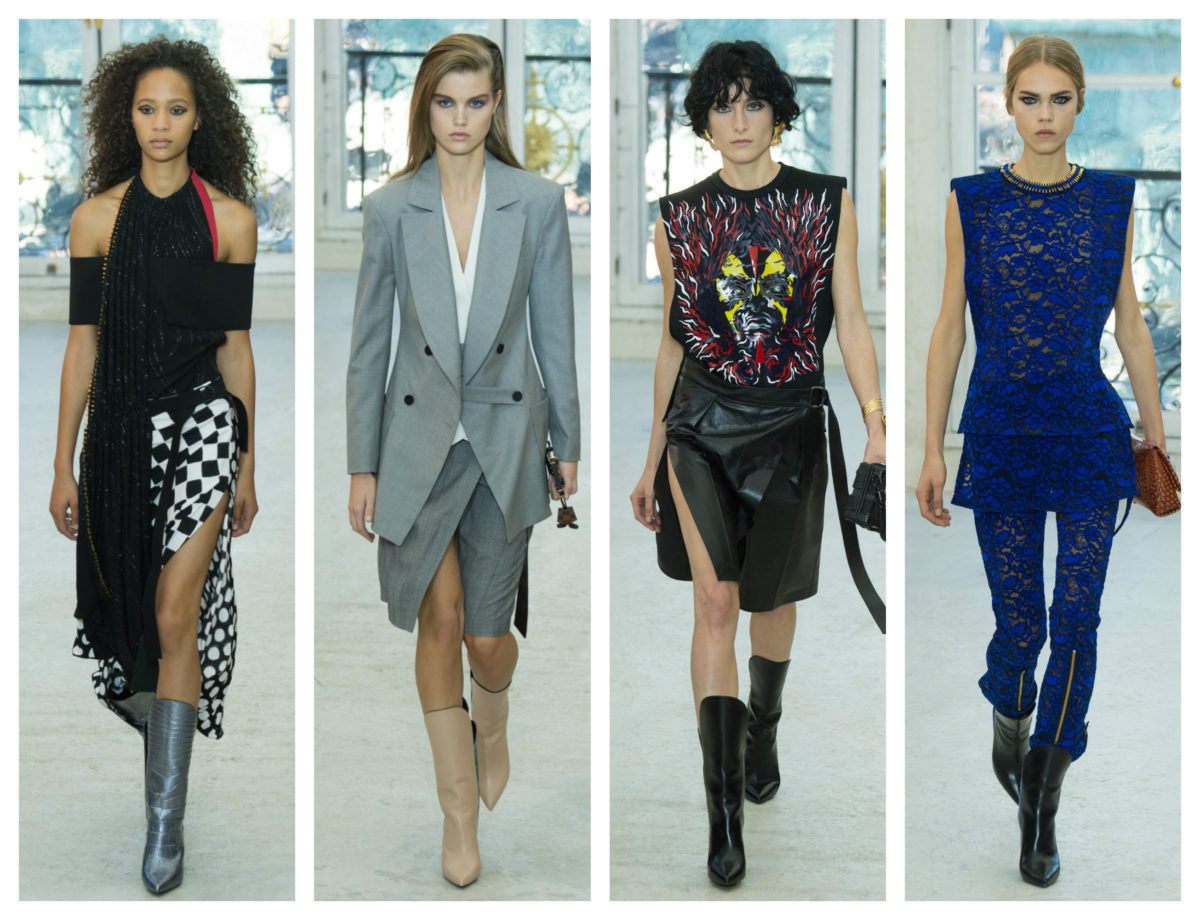 In the Louis Vuitton SS17 show an 80's inspired boot stomped down the runway with almost every look. The story here was that your ankle boots aren't just for the colder seasons but rather they are also for your skirts, your edgy rocker looks and your Balenciaga inspired suiting. That message may not be that novel for someone like myself living in a state that is just as likely to be 60 degrees as 80 most summer days but to warmer weather climates take note.
My favorite way to style this was inspired by Gilda Ambrosio who wore a slit-up-to-there pencil skirt with her ankle boots, a basic white tee and an oversized vintage jean jacket. As you can see we copied her inspiration to a tee and there is something about the midi-skirt, ankle boot combo that feels fresh and ready for this summer. Not to mention the graphic tee craze is a perfect complement to this outfit choice as well. So keep out those ankle boots, you will need them to look like an edgy Louis Vuitton fashionista this fine summer of 2017.
Jean Jacket (Vintage) Similar HERE | Celine Sunnies | CMEO Skirt  (similar HERE)| Mango Earrings | Zara Boots
Photography: Alec Ilstrup, www.alecilstrupmedia.com
Styling: Rebecca Thayer, www.BloggerNotBillionaire.com