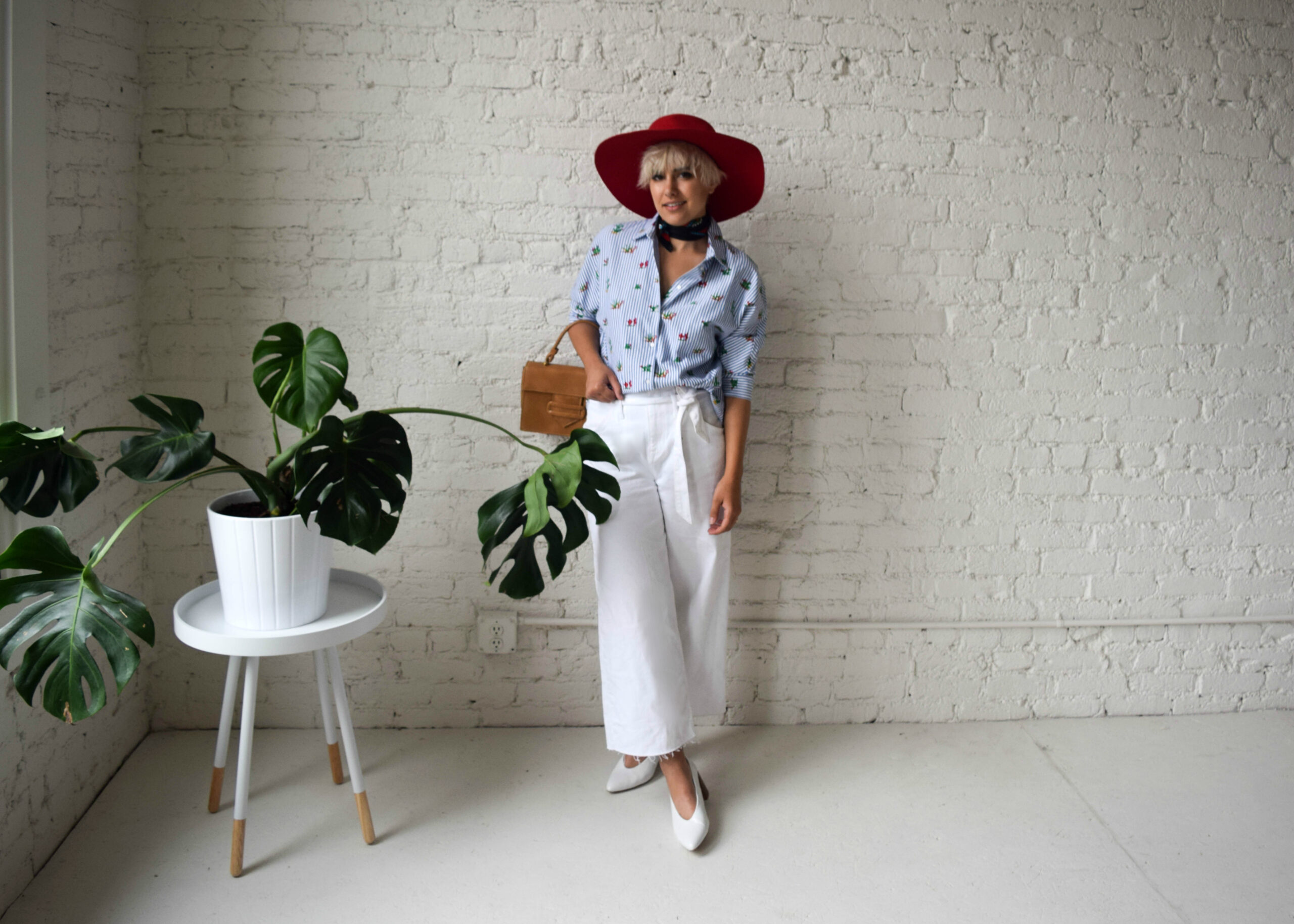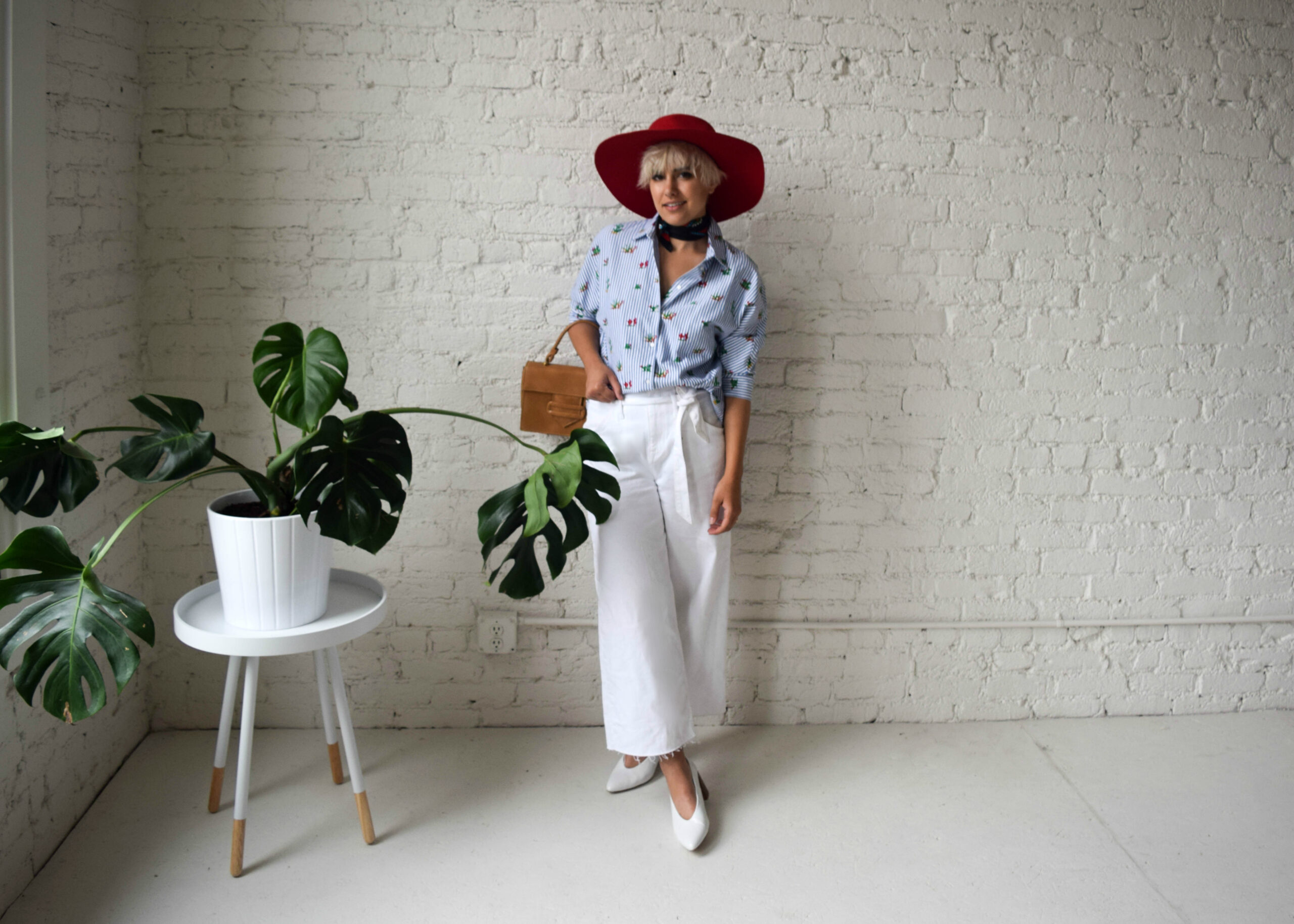 Vintage clothing and trends are unmistakably having a moment right now as mainstream retailers like Zara create 'vintage inspired' pieces and style them like they came from your favorite 70's, 80's or 90's movie. I also LOVE when a new trend gives you such specific references as to where it came from that you instantly know how to wear it. Take for example today's trend Vintage Vacation Vibes trend: it's one part Man Repeller, three parts retiree from South Beach and 100% a blast to wear.
Let's start with the hat. Wide-brimmed hats had a major moment the past few years and while the 'trendiness' of them on their own may have gone away they will always remain classics in your closet should you choose to wear them. In this case though we need to ditch the boho vibes and find new ways to wear it because hats are incredibly versatile and functional. So why do we wear hats? Well in addition to making a fashion statement they work wonders for sun coverage which makes them ideal for a vacation or for a permanent residence in South Beach.
Next let's talk about the blouse. An oversized button up will always be our go-to vacation shirt and if we are channel our inner retired fashionista then that shirt should have cacti on it. As for pants a wide breezy white denim pair not only give you that vintage look you are going for they also make for easy wearing whether you are on a juice cleanse or you are dining out every night. This style of pant is very forgiving so embrace a pant that will fit you all year round.
Lastly, accessories. We wouldn't have our full 'vintage vibe' without an adorable box purse that slings over your arm just so filled with just enough money for brunch, some cocktails and perhaps a bit of spontaneous flower shopping. After all we are trying to live the good life in this outfit are we not? Which brings us to being polished and the neck scarf you need to show what a sophisticate you actually are. Finally, sensible heels that are oh so on-trend (hello Celine) will keep you mall walking for days and looking fly at the same time.
Whether you are actually going on vacation or just going to the local farmer's market take a page out of the books of fabulous retired women everywhere and take it easy, wear the roomier clothing, protect your face from wrinkles and look fabulous all at the same time.
Brixton Hat similar HERE | Zara Shirt | Topshop Wide Leg Jeans |Zara Heels similar HERE | Vintage Bag