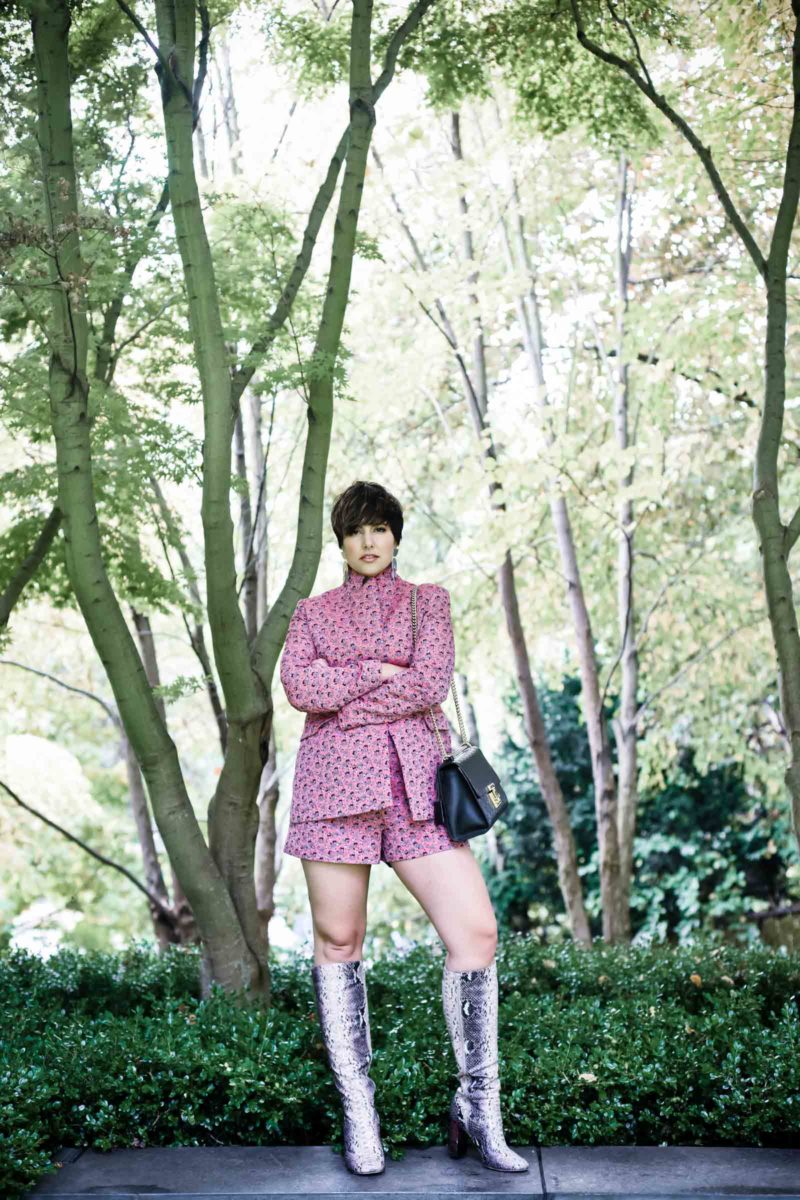 I love a good suit. You can wear it as all one look or break it up into pieces. Having 'too many blazers' has never been a problem that anyone laments suffering from. This fall the suiting trend is still going strong and now we have some even more creative styles that you absolutely need in your closet.
Chloe Inspired
Just when you thought you had seen it all there is always a new trend. We had bright colored suits, pastel suits, wide leg suits and short suits and then Chloe designer Natacha Ramsay-Levi came out with a new version. She introduced a printed suit made of velvet covered in horses. On it's own this suit might have lived an epic life for a few seasons but at the same time Alessandro Michele of Gucci was doing something similar. His version was a more traditional English style suit as well, textured and covered in a logo print. The result was an astounding roar that printed, textured suits are exactly what we need in our lives right now. And thanks to Topshop, we can embrace that trend while staying within our fashion budget.
The Topshop Version
Texture and print are the name of the game this fall and today's Topshop number checks all the right boxes. If you remember I wore this outfit in New York for Fashion week and the result was overwhelming approval. Something about the wallpaper style print head to toe feels refreshing this fall and the textured fabric adds even more fun to the look. As the seasons change shorts may not be the best option which is why Topshop also made matching pants to this suit cut in Chloe's new cropped kick flare style.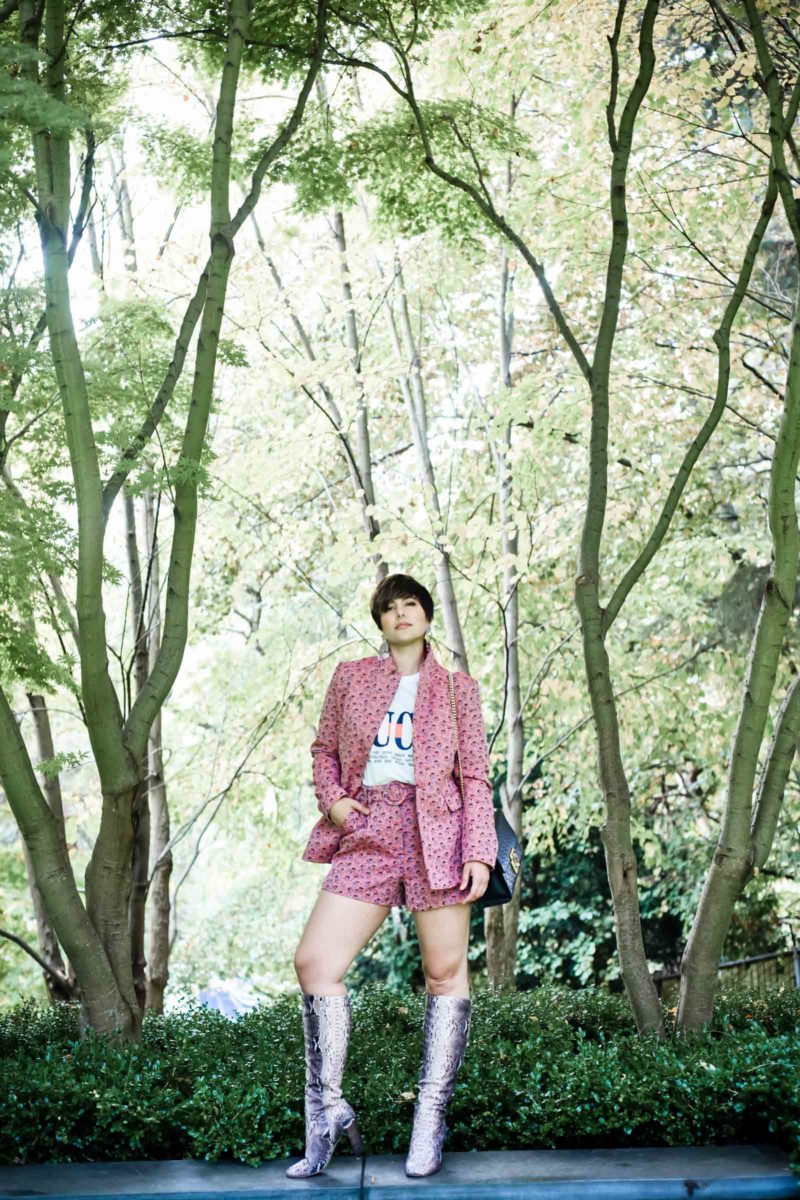 Shop the Look
Topshop Blazer | Topshop Shorts (find the pants option HERE) | Gucci Knockoff T-shirt | Gucci Bag | Snake Boots