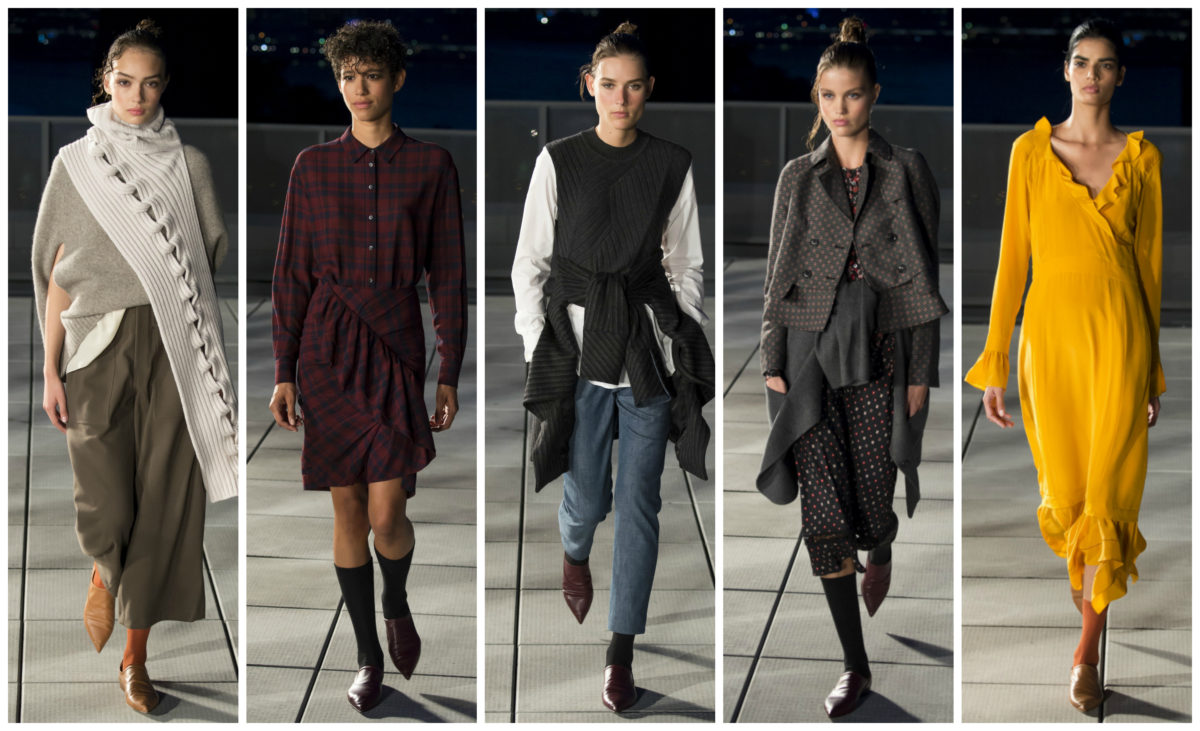 Happy Fashion Week! We are 2 days in now and the great collections have already started rolling in! Today we will cover the 'need to know' shows that happened over the past 2 days giving you a snapshot of the best looks and the styling tips of note. We chose to leave Tom Ford's Wednesday night extravaganza out of this recap as he technically was showing Fall product even though Thakoon's collection for Spring which was also immediately available to shop, felt very fall ready as well. All photos are from Vogue Runway and if you feel like you need to see the full collections I encourage you to visit their site HERE. Here's everything you need to know and nothing that you don't. Happy Fashion week!
Thakoon (above) was our first heavy hitting New York collection however under new direction it looked an awful lot like several other New York designers we are already familiar. With a grunge vibe, military tailoring and a lot of menswear peaking out from knitwear it was definitely a collection you would want to wear however not necessarily one that will standout in your mind  a month into fashion week. Standout items here were floral suiting and draped and tied knitwear as well as a gorgeous shade of yellow that has been living for a few seasons now.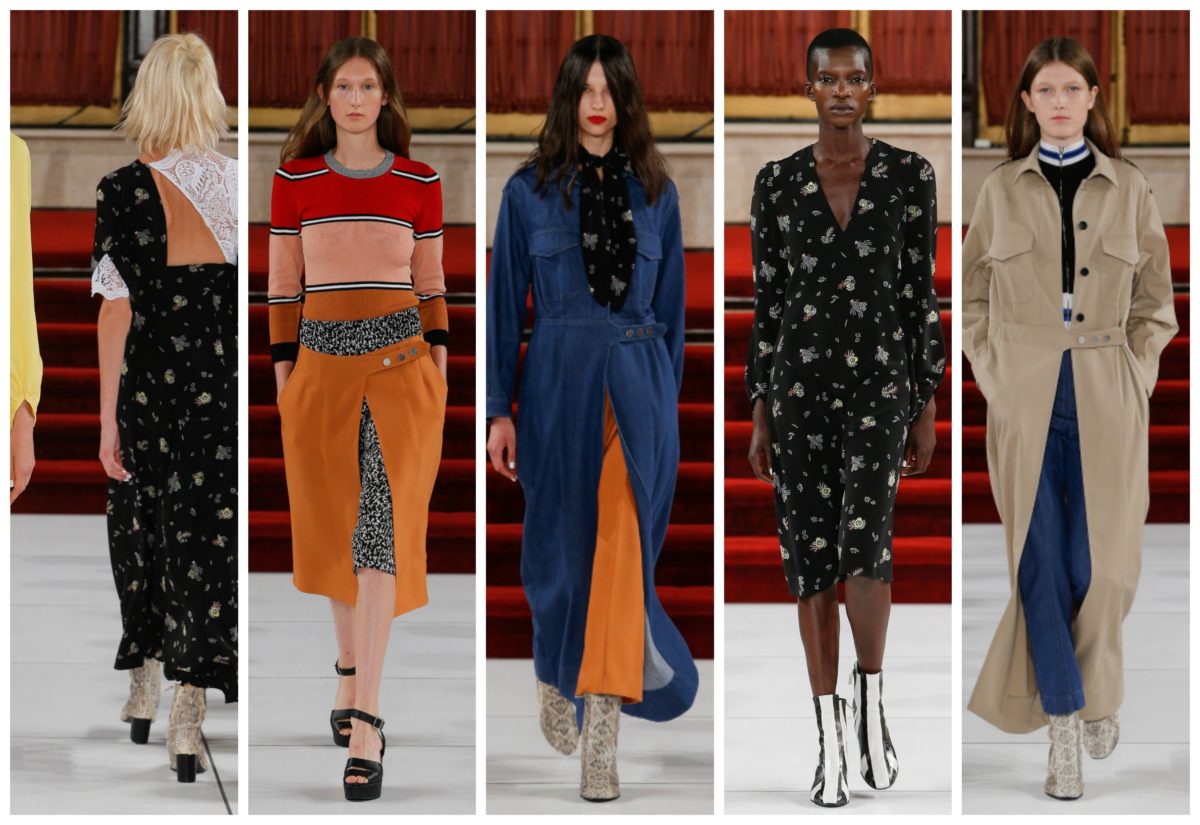 Creatures of the Wind is always a fun collection full of luxurious fabrics, incredible attention to detail and of course a whimsical nature. Their Spring 2017 collection fluctuated seemingly between 70's sport and 40's feminine with some great red lips thrown in. Standouts here were really the accessories in my opinion, lace details transforming an otherwise simple dresses (see the back of the black dress next to the yellow dress above) and statement boots adding an edge to an overall feminine feeling collection. Also the use of a single closure for a coat or a skirt highlighting a pop of color at the beginning of the show absolutely memorable.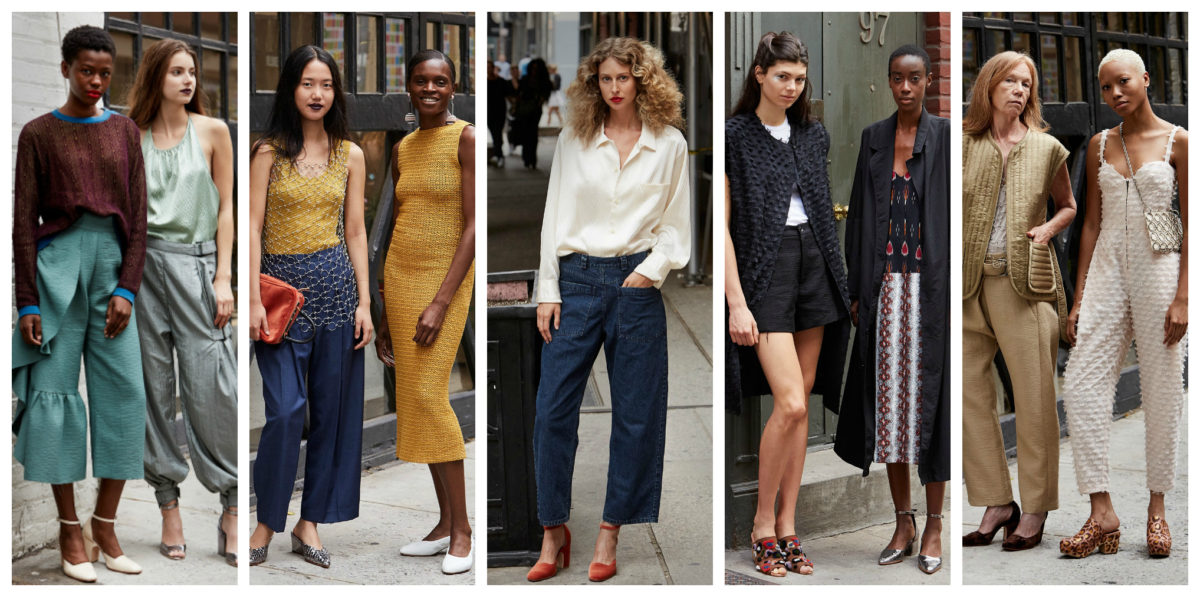 Dear Rachel Comey, I want to wear EVERYTHING! Rachel's designs are always sophisticated and slightly off-kilter but incredibly wearable at the same time. This season was no different with a strong portion of the trousers cut in a wider sillouette paired with slouchy or draped tops and oversized outerwear. The theme of reversed denim was an interesting one played out both in a pair of overalls as well as culottes. So well executed was this that I found myself wishing these were already in my closet so I could wear them to work tomorrow. Color was big in this collection both in the marigold that has consistently been utilized this season and in a mint color which is a breakout color in our current Fall season. The collection was phenomenal and the casting of models that spanned all ages, sizes and genders simply reaffirmed that people of style wear Rachel Comey.
Days 1 & 2 down and we are already seeing trends emerge stay tuned for more and happy Fashion Week! To see my favorite looks from each show that don't make the recap follow me on PINTEREST HERE and take a look at our SS17 board.
*All photo credits from Vogue Runway and can be found HERE.