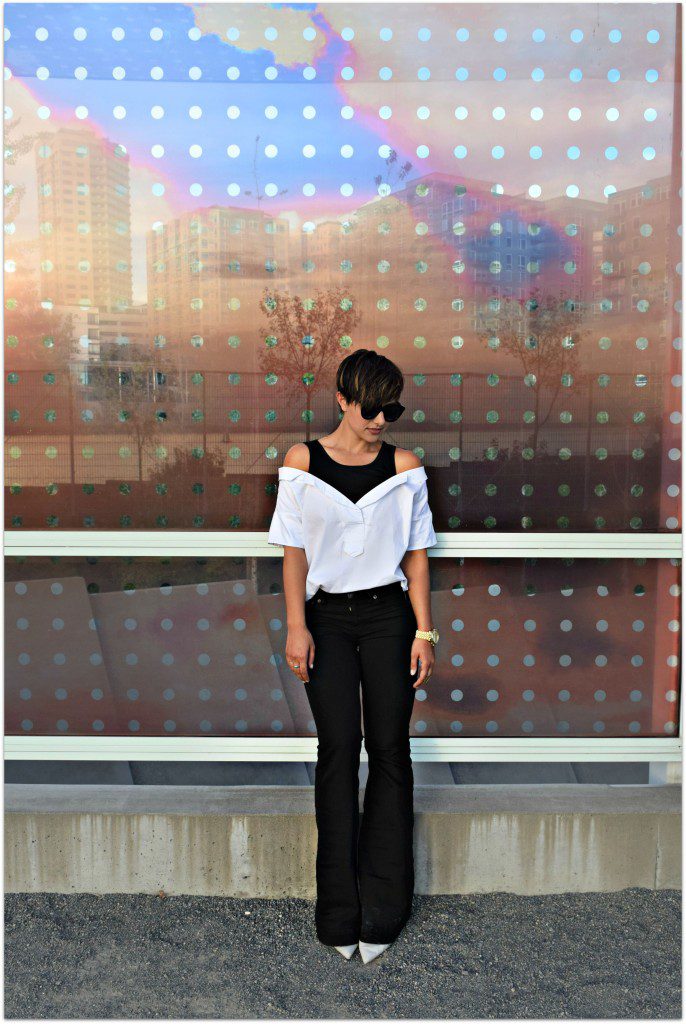 – Romwe Blouse HERE (under $20!!)
– Karen Walker Sunglasses HERE
– Zara White Pumps (old)
Too often when a new trend comes along like flares (or rather a resurgence of the trend) we pigeon hole that item to only work with its parent trend such as the 70s. This leaves us paring our suede jackets with out ripped flare jeans and crochet tops which is great in the short term but whenever we invest in something such as a new denim silhouette we want to make it as versatile as possible. That's why today I am introducing you to the 'minimal flare' and yes they are black.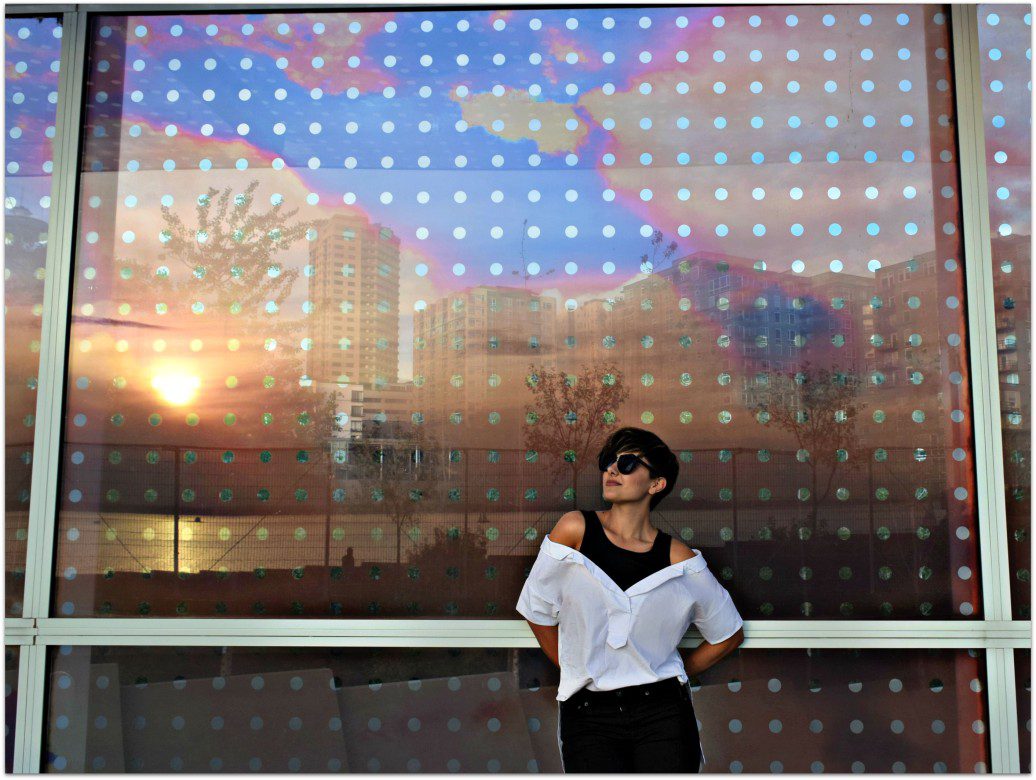 A great example of a trend being adopted by another style of dressing other than the one it rose under would be the culotte, arguably the newest staple in our wardrobes. In this particular round of popularity the culotte was associated with a more minimal look on the runways, whites and neutral colors being sported with layers and architectural shapes. The cut of a pant however does not dictate the style necessarily so the 70's trend began adopting the culotte as well showing its versatility in suede and leather with boots layered underneath. Despite how the culotte rose to popularity its second wind came through a different application of the style and as a result it became a ubiquitous item for seasons to come.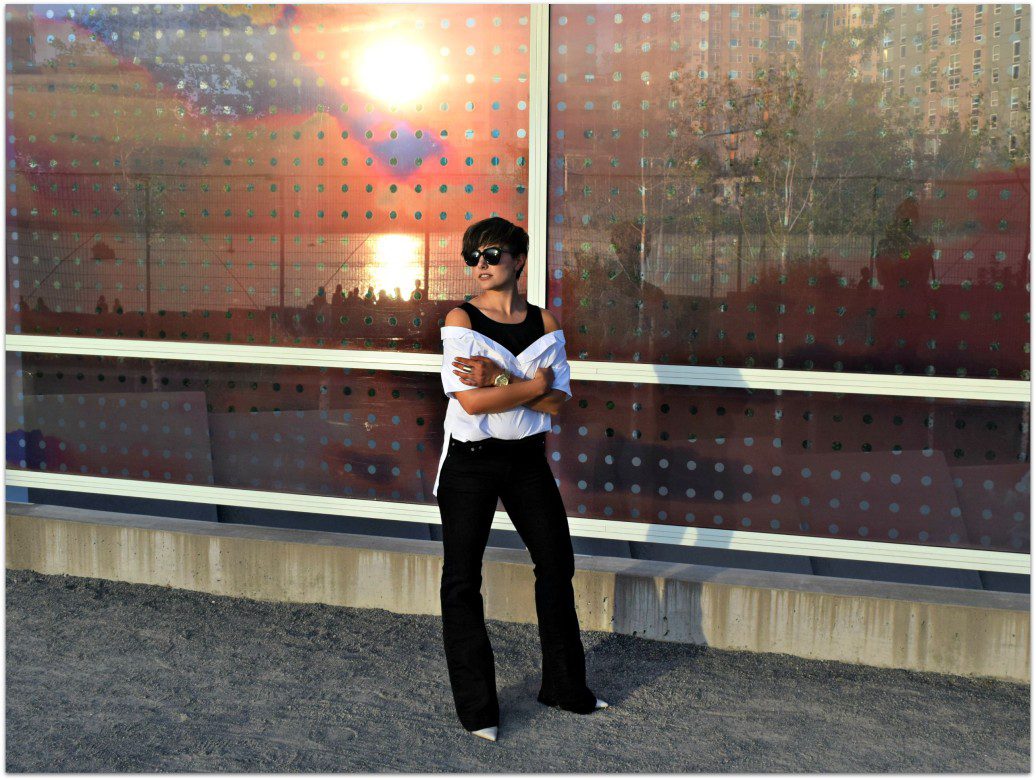 A flare jean could not be more 70's on the surface. Few items are so strongly associated with a movement and an era than a bell bottom jean. Since their recent rise to popularity however several influencers in the fashion community have adopted the trend as simply an extreme silhouette to add to a more architectural wardrobe. The wide bottom of the flare pant balances beautifully with a more oversize top and a layered look. All you have to do is choose a flare jean in a white or solid black and you have a blank palette that works oh so well with all of your other minimal items. 
Another piece of evidence for the rise of this 'minimal flare' would be in the cropped baby flare appearing everywhere. This culotte/flare hybrid isn't usually done in denim either, instead a more dressed up fabrication continues the emphasis that this isn't your bohemian, wear to the festival trend. Instead the flare is growing up and becoming a tool in the wardrobe of the sophisticated dressers, a term so often associated with a more structured way of dressing.
Put down the fringe top the next time you reach for your flares and instead grab an oversize white blouse and crop sweater to throw over it and you too can show just how clean and classy a flare jean can be. Besides, fringe is better for the weekends anyway.
Thanks for reading and have a wonderful week. Cheers! – Rebecca