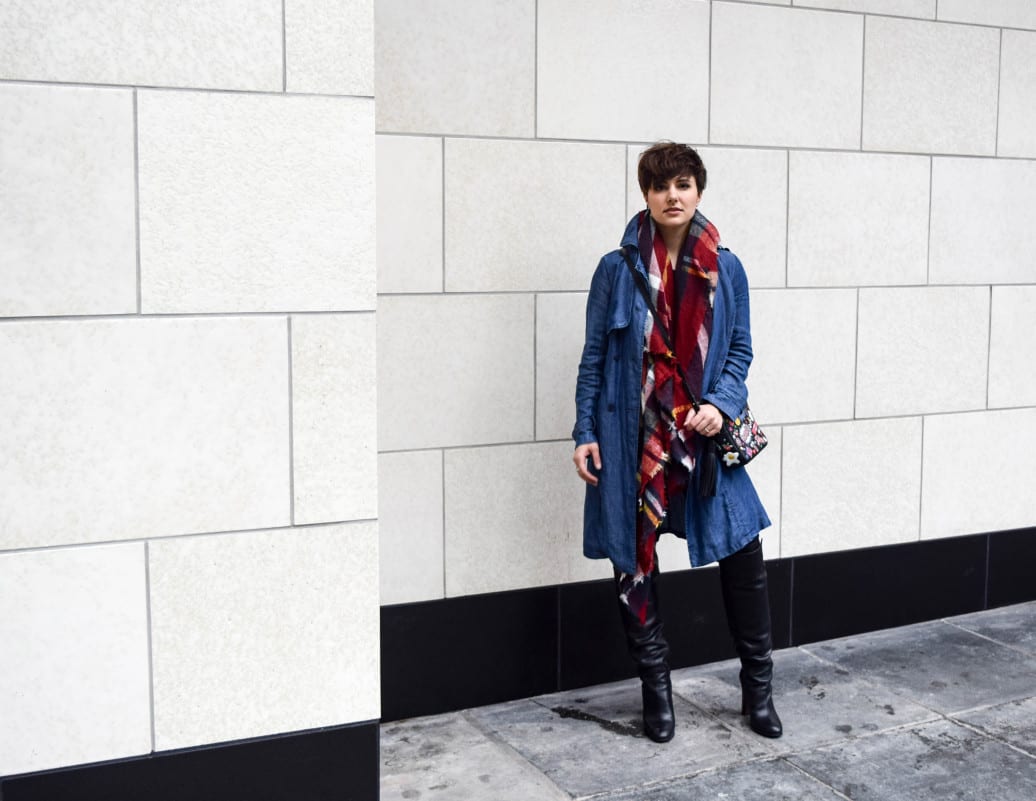 There is nothing better than an older piece you have in your closet serving you well for the season you purchase it in and than becoming even hotter item the next year. Trench coats in some form are always in style but the denim style trench is a more casual cool-girl version of this classic staple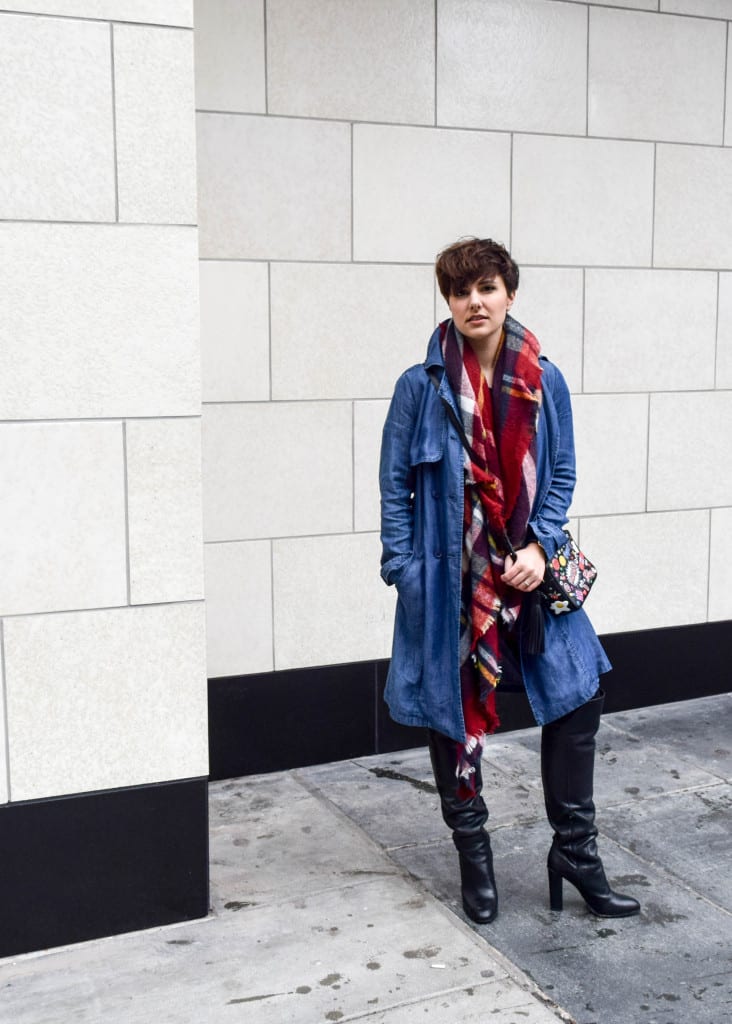 I had actually forgotten I had this jacket in my closet (as it happens when you have a few too many) until I saw a photo of one of my favorite bloggers, Margaret Zhang, wearing a similar jacket in the subway tunnels of New York. In fact this entire outfit is inspired by her look: an oversized scarf, a great crossbody and a sassy pair of boots to tie it all together.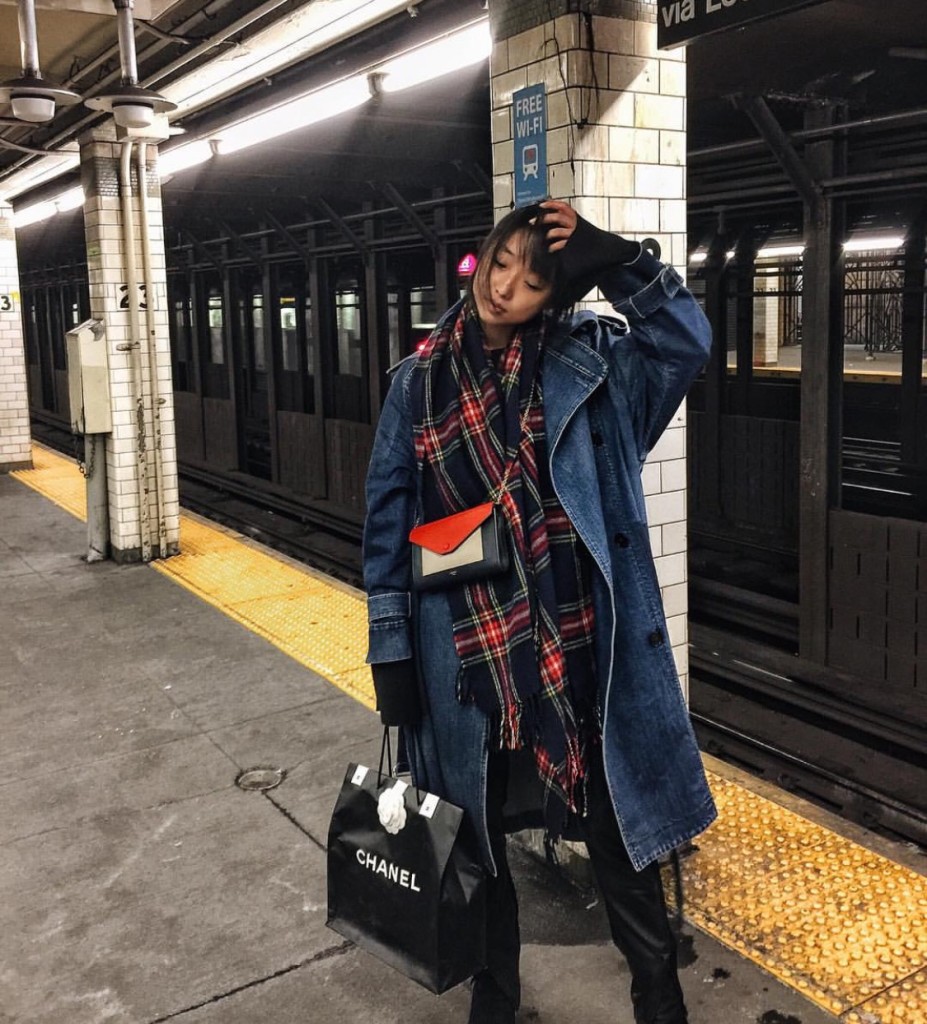 Now Margaret Zhang tends to always be wearing the coolest version of whatever is on trend or about to be on trend so it is no surprise that her version of a denim trench is completely out of this world. For us mere mortals however a draped  soft denim piece accomplishes the same affect and all of the other elements are very wearable and you probably already have some in your closet. Finding new ways to style old favorites is always a good way to get more use out of your closet and Margaret Zhang never ceases to provide incredible outfits to imitate.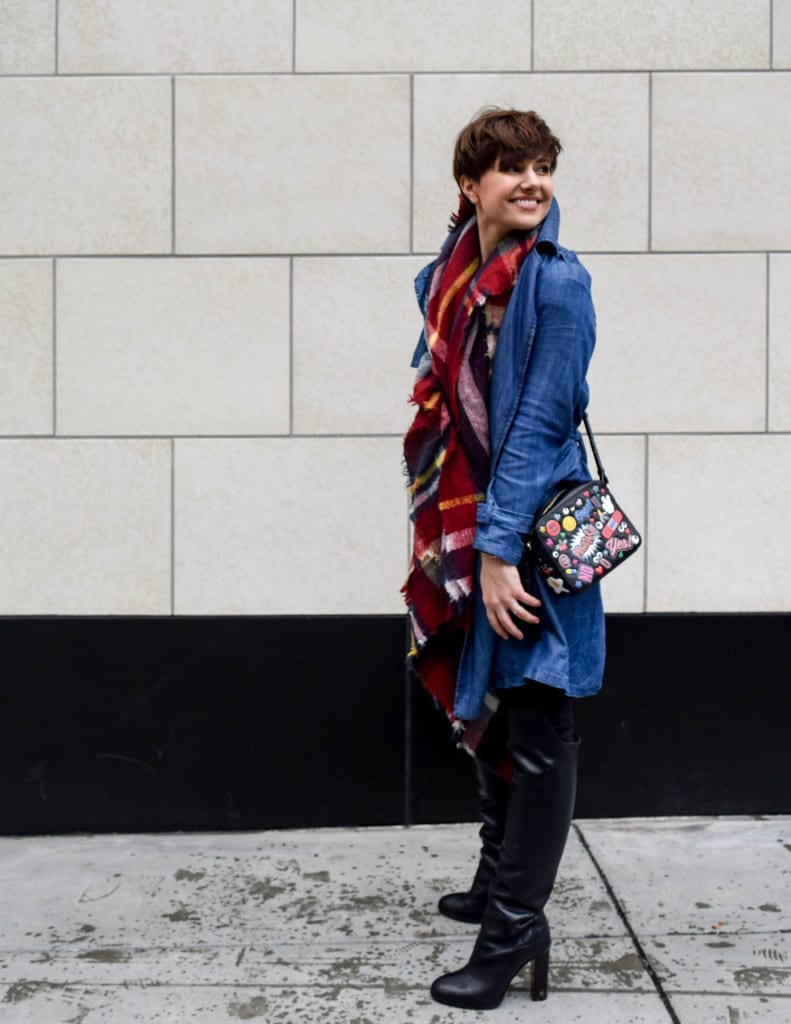 The denim trench is easy. It's a throw- on layer when you need a lighter jacket they provides some warmth while also adding texture and a great silhouette to any outfit.  Also Denim on denim is also a major trend this season, so rather than going too 90s with a boxy denim jacket this trench option keeps the look softer and less trendy. Trench coats will never go out of style and a denim version is a must have to be both stylish and unique all at the same time.
    Thanks for reading-Rebecca