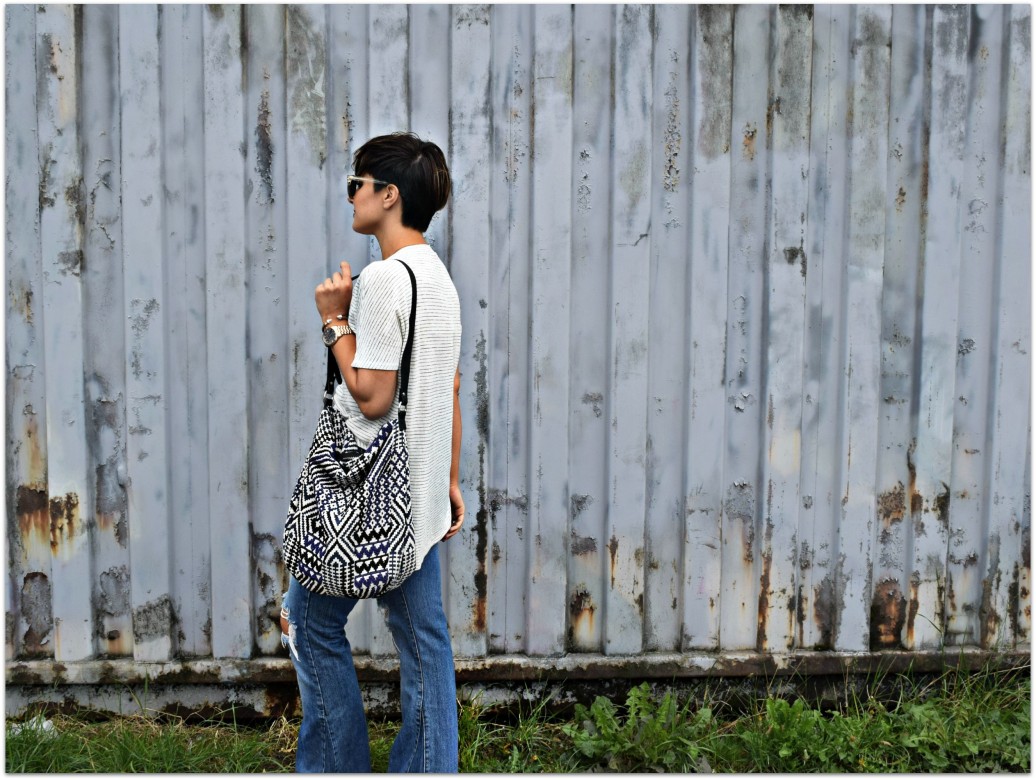 – Project Social T Henley HERE (on sale!)
– Illesteva Sunnies HERE
So much of what we have seen regarding the 70's trend thus far has been dressed, up: tie neck blouses, mini skirts and dressed up flares but it certainly doesn't have to be that way.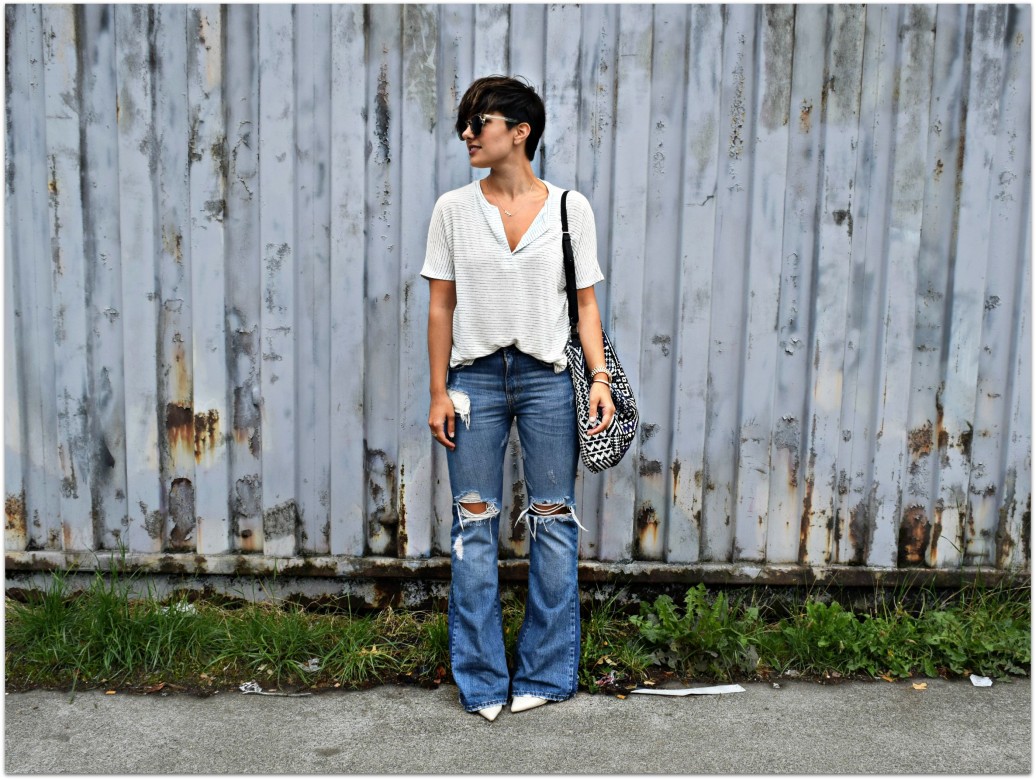 There is something about a great pair of ripped flares that reminds you of California, of laid back beach days and the casual cool from the 70's. An extra wide flare is also always incredibly flattering and if you can find it in a non-stretch denim you can break them in just so, effectively creating a pair of jeans that fits to your curves just right. Those combined with a laid back, subtly sexy henley gives you that easy, 'I didn't even try' style that suits the 70's era so well.
I personally love pairing my flares with a pointed-toe heel simply because it adds a more modern feel to it. Add those, a great beaded 70's bag and a statement set of sunnies and you are ready for anything from brunch to a great party all in a casual 70's chic.
Thanks so much for reading and have a wonderful week. Cheers! -Rebecca