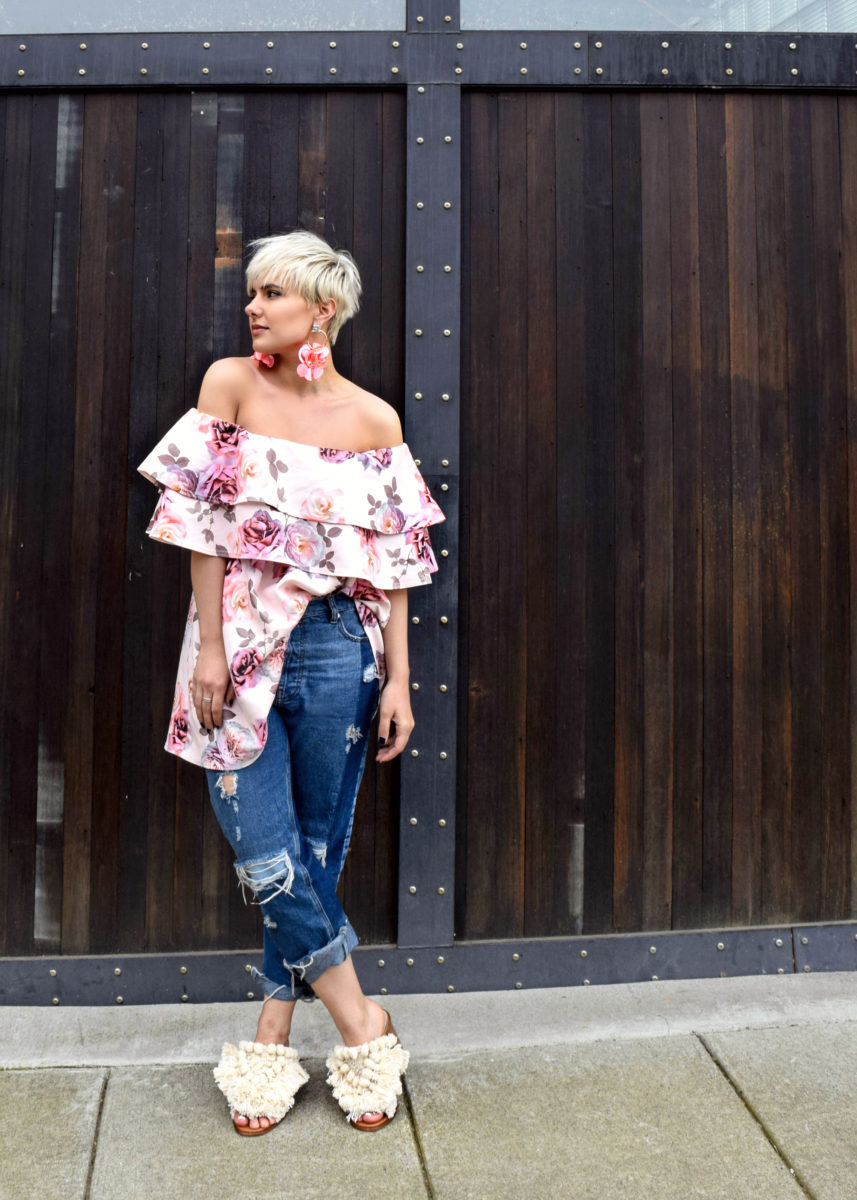 Dress c/o ASOS (shop their new 'Occasion offering HERE') | ASOS Earrings | Jeans (in black HERE)  | Zara Slides (another option in black HERE )
Easter is just around the corner which means that wedding season, yes I said those words, and baby shower season/wine tasting season, etc is just around the corner. The moral of the story: it's time to start stockpiling event-ready dresses. THIS year however rather than just wearing them just one time for that one event I am going to encourage you to get creative and start wearing them multiple times this year, and we can show you how.
Wearing a dress over pants is a trend that is still going strong so this should be one of your go-to styling tricks when re-wearing your party dress in a way other than just with a different pair of shoes. Today's off the shoulder floral number is from ASOS (find it HERE) and what I love about it is that due to it's off the shoulder styling and short hem if you half tuck it in the front it easily doubles as a top when paired with jeans. NOTE: This outfit can be worn with the dress fully un-tucked and it still looks fun and flirty but I personally prefer a partial tuck when layering dresses over jeans. I am not the tallest person and this helps elongate your legs.
A ripped pair of not-trying-to-hard jeans ground the dress in a more 'everyday' vibe while a fluffy carpet-like pair of mules show you don't take yourself too seriously. Add a pair of fun earrings (since off-the-shoulder options are just begging for a statement earring) and you are ready to be the best dressed person at your next barbecue/Easter Egg hunt/ what have you. Still intimidated as how to how to figure out which dresses can be rework in this fashion? First, grab your favorite pair of deconstructed trendy denim and then just start trying on your favorite party dresses and just see which jive. Again a shorter hem and an off the shoulder silhouette are not only incredibly on-trend but they also lend themselves easily to being paired with jeans so this is a great choice when choosing your next party dress.
Thanks for reading an if you have any questions let me know in the comments section below! Cheers!-Rebecca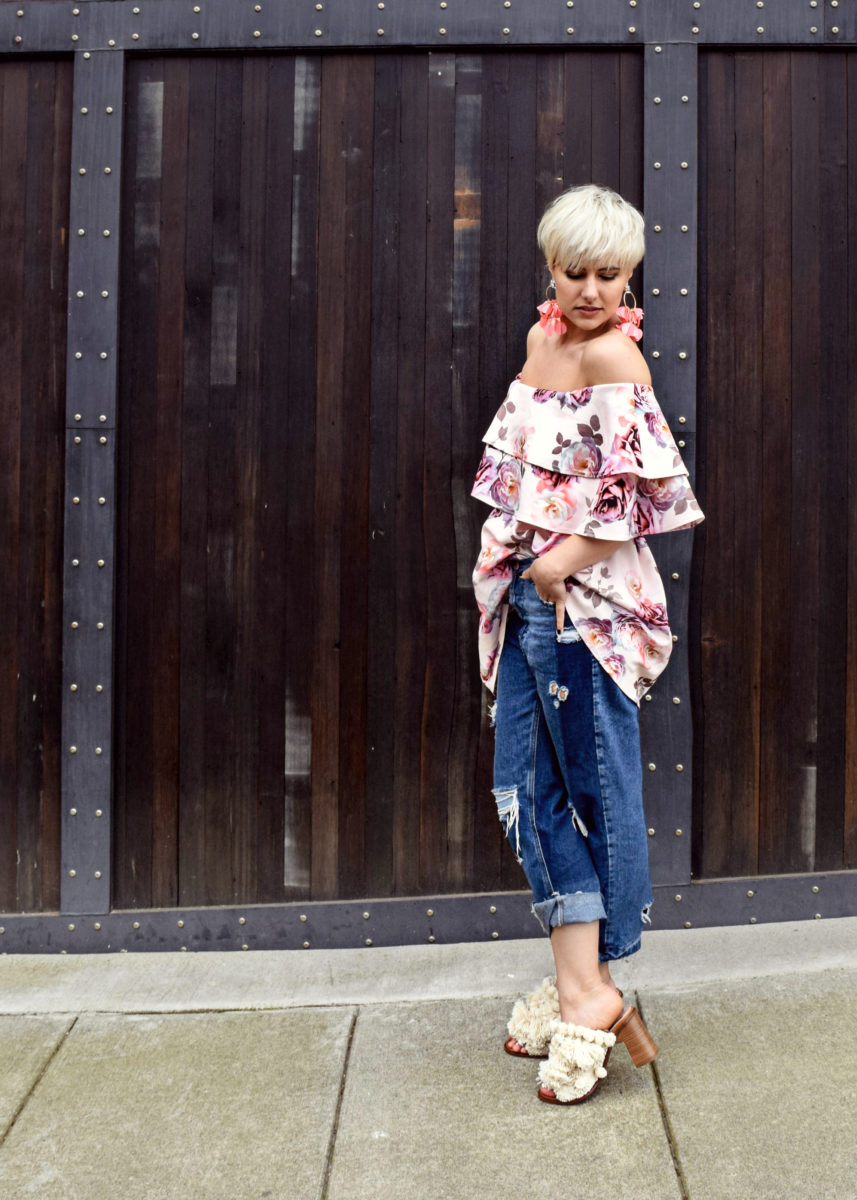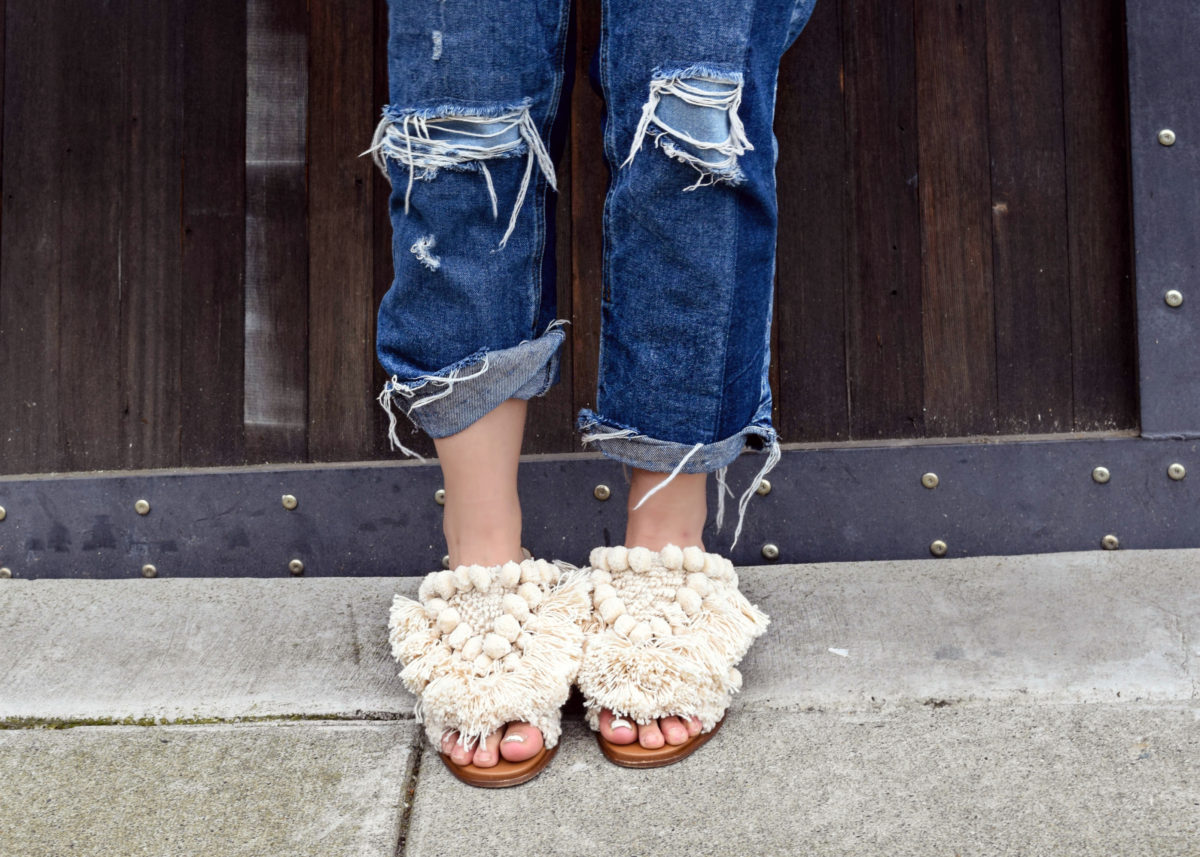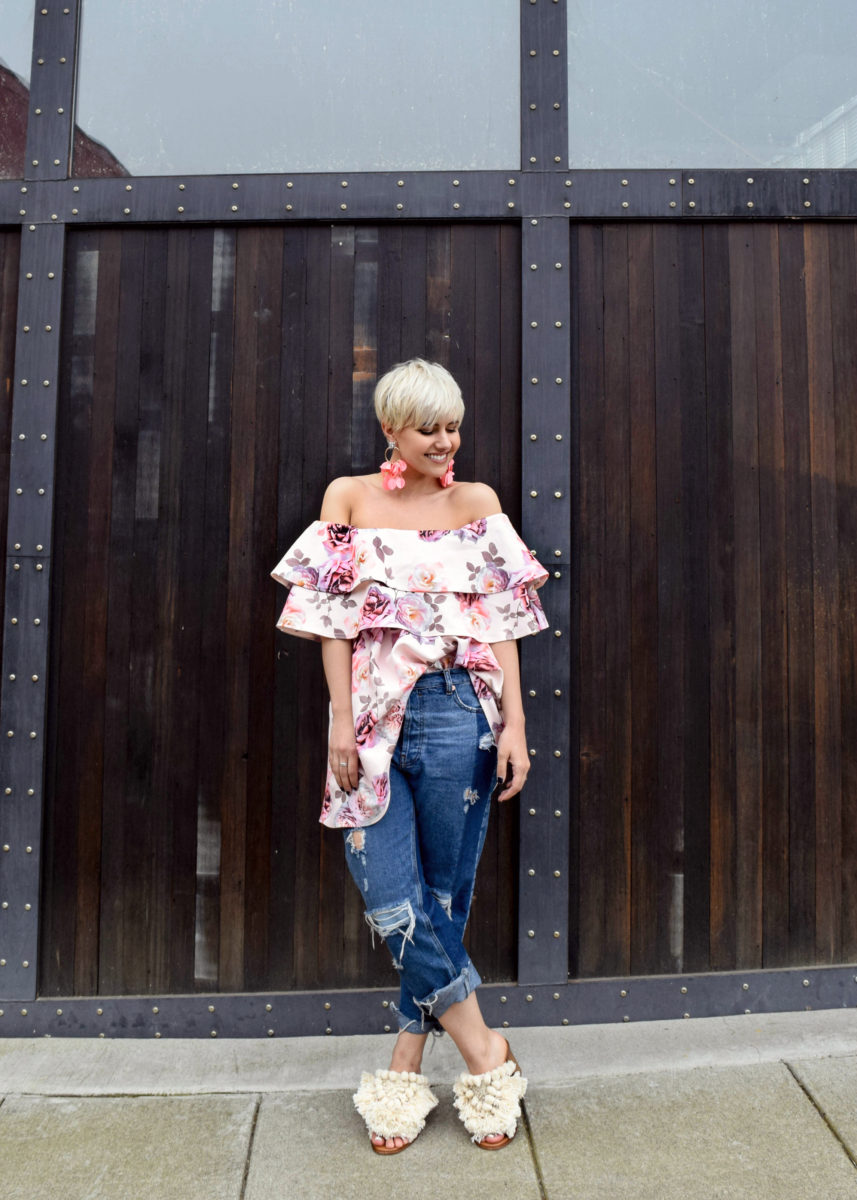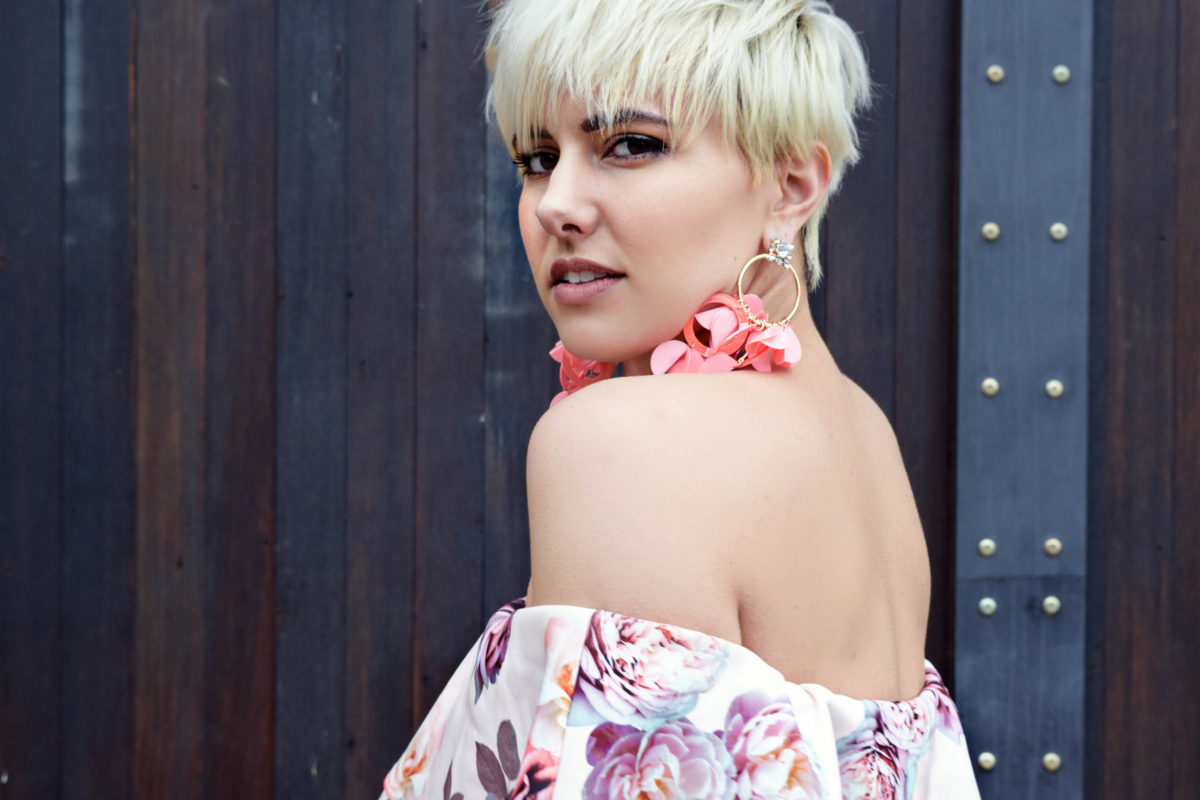 *Disclosure: Today's dress was provided by ASOS. All thoughts and opinions my own.
Save