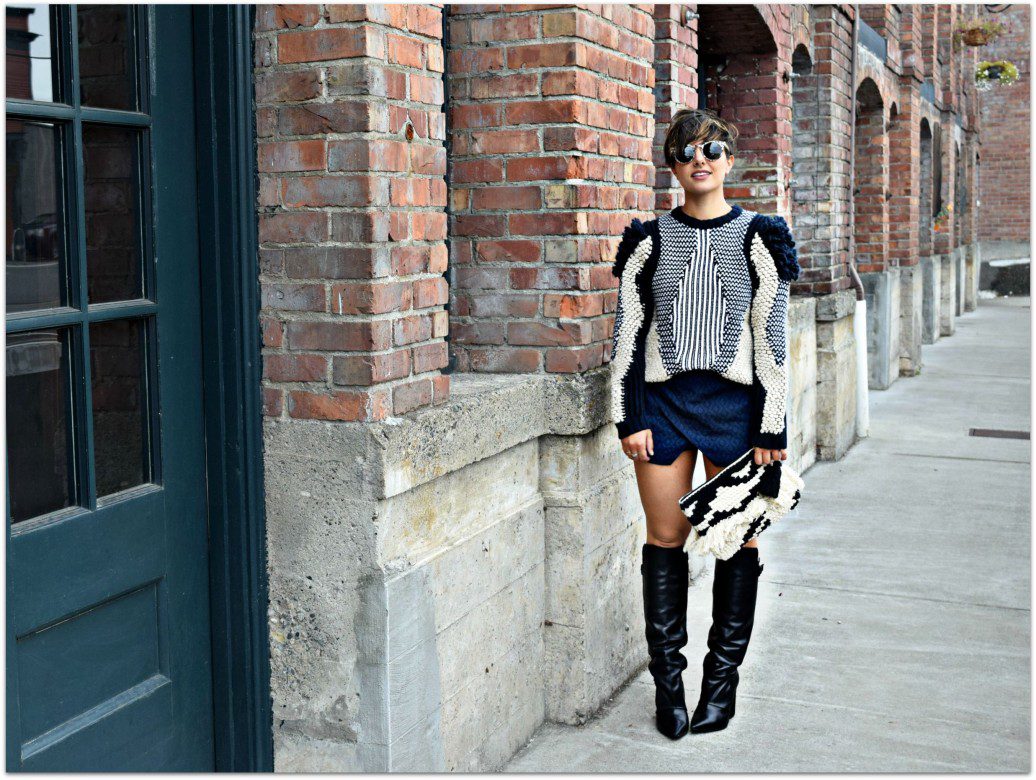 Fashion week: the place where the crem de la crem of the Fashion world treck from tent to proverbial tent (because they are no longer actual tents) being trailed by street style photographers eager to predict the seasons hottest trends via the outfits of the chosen few. Now if you think about it, that makes a lot of sense because currently Spring/Summer '16 is being shown on the runways while the rest of the world is prepping for Fall/Winter '15, so the outfits of the editors, influencers and industry professionals have more immediate relevancy to the everyday gal if they are dressing for the weather.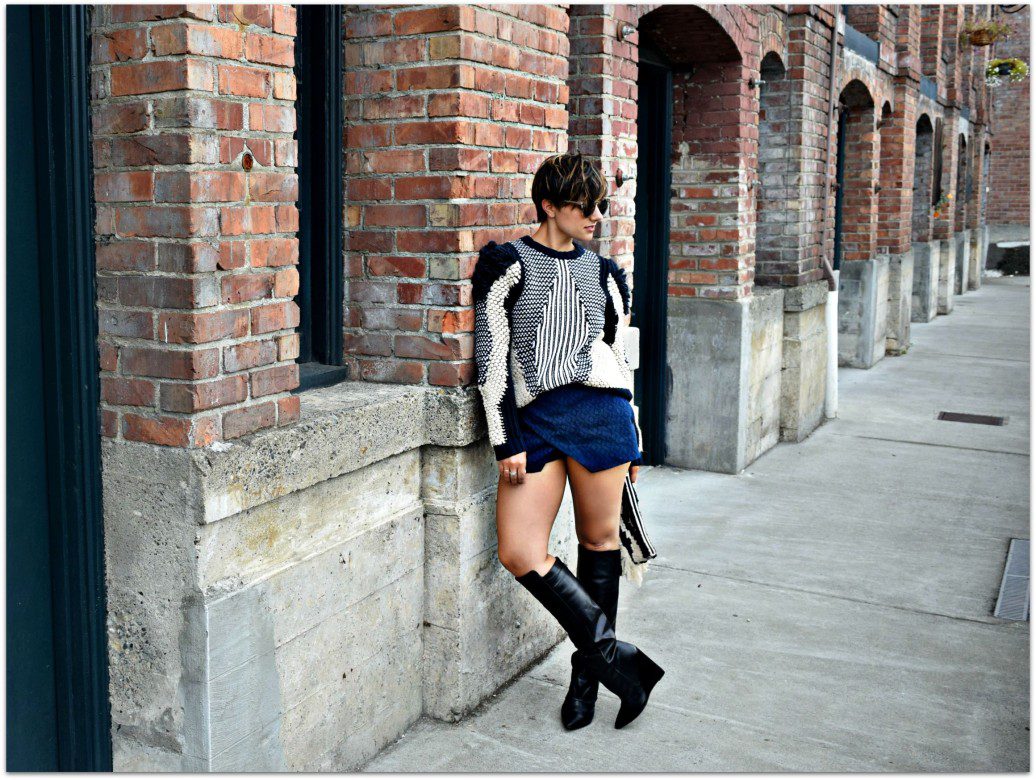 Over the years getting noticed by Street Style photographers has become a game. One season they flock to big names in overly peacocked outfits, another season they chase down unknowns in sneakers and minimal outfits. One thing is for sure though, they can't resist outlandish statement pieces, such as the Fashion Week sweater. When I first purchased this sweater everyone I knew thought it was completely over the top which confirmed my conclusion: Only fashionistas could love such a piece, therefore Fashion Week would be the place where this sweater could be fully accepted.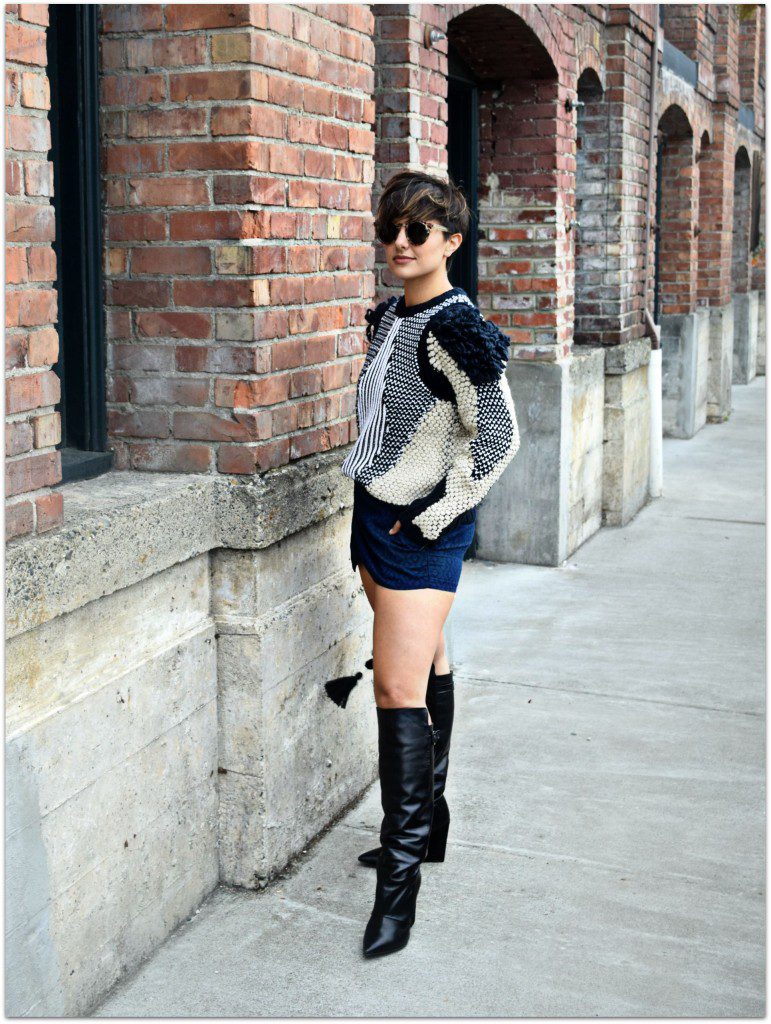 So in honor of Fashion Week being in full swing in New York I have donned my F.W. Sweater, paired it with even more fringe and of course added a solid dose of Givenchy inspired leather for good measure. I may not be in New York this season but I am certainly there in spirit, as is my sweater. Thanks so much for reading! Cheers- Rebecca
– & Other Stories Sweater (last season), but there is a new season version it just isn't out so check back HERE.
A note about finding statement pieces: If you can afford designer pieces than finding unique, statement items is easy, it's when you can't that standing out from the crowd gets more difficult. & Other Stories is one of my favorite places to find unique and affordable pieces so bookmark them and check back often to find incredible items guaranteed to separate you from the fashion herd.