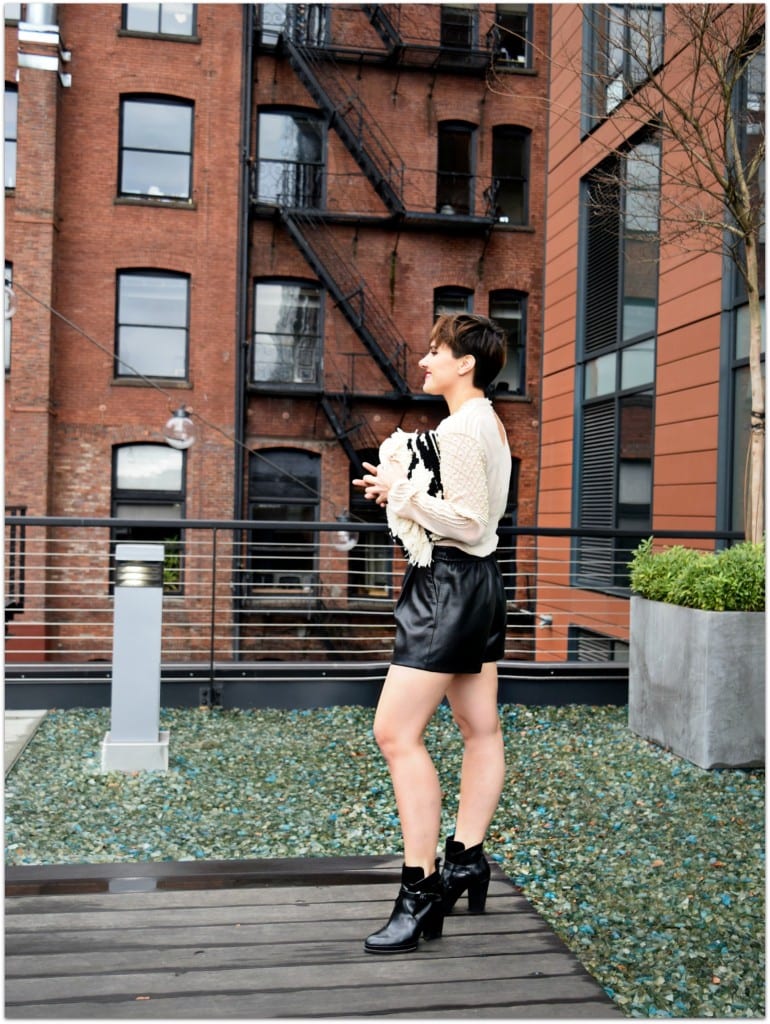 Happy Holidays!! Are you ready for Christmas Eve, New Years Eve and all the parties you have in between? If you saw my post about kicking sequin mini dresses to the curb this Holiday Season you already know that I plan on dressing in a way that is unique, comfortable and fits my own personal style this holiday season. Today's outfit is another example of how to do that without a sequin in sight. Texture has been a major trend for be season and now it's time to incorporate that into our holiday looks as well.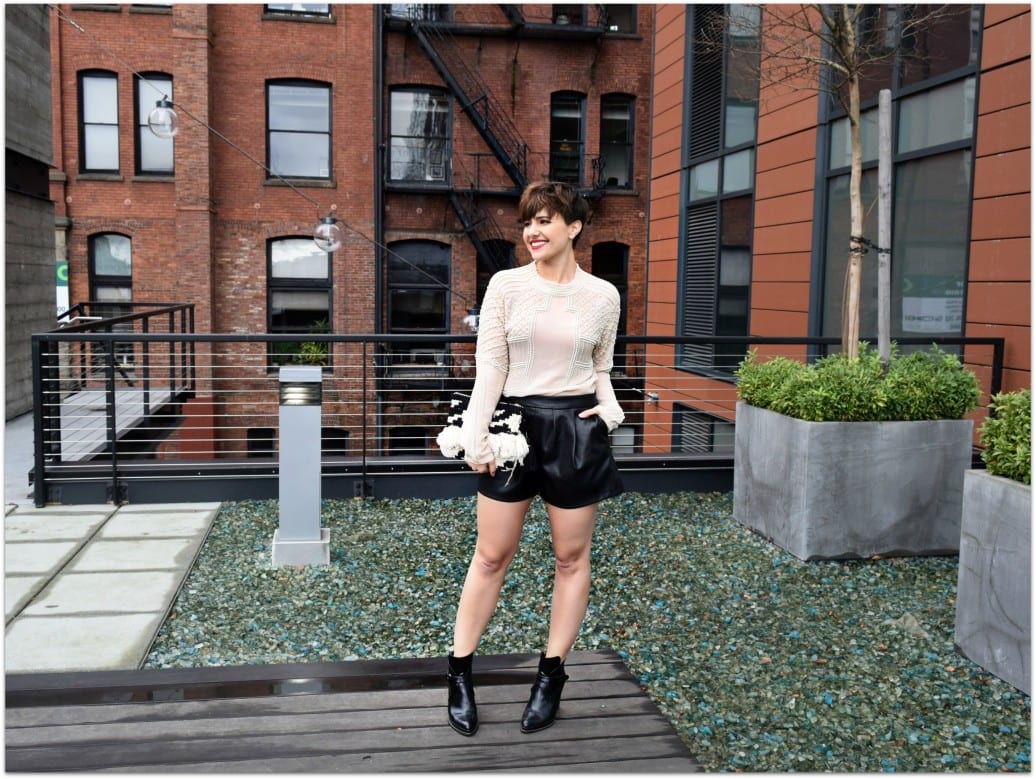 First lets take about how much fun a statement blouse can be. They are easy to wear, not form fitting and still make a beautiful statement. I opted for this pearl embroidered Zara top that has an old world glamour vibe yet still allows me to eat whatever I like and party the night away comfortably. I also love s great leather short and have for years. They are sufficiently dressy, less maintenance than a skirt would be and they always add a much needed edge to an otherwise overly feminine look. Leather shorts also add some warmth back into the luck so at least when you aren't bundled up waiting for a taxi your rear will still stay nice and warm.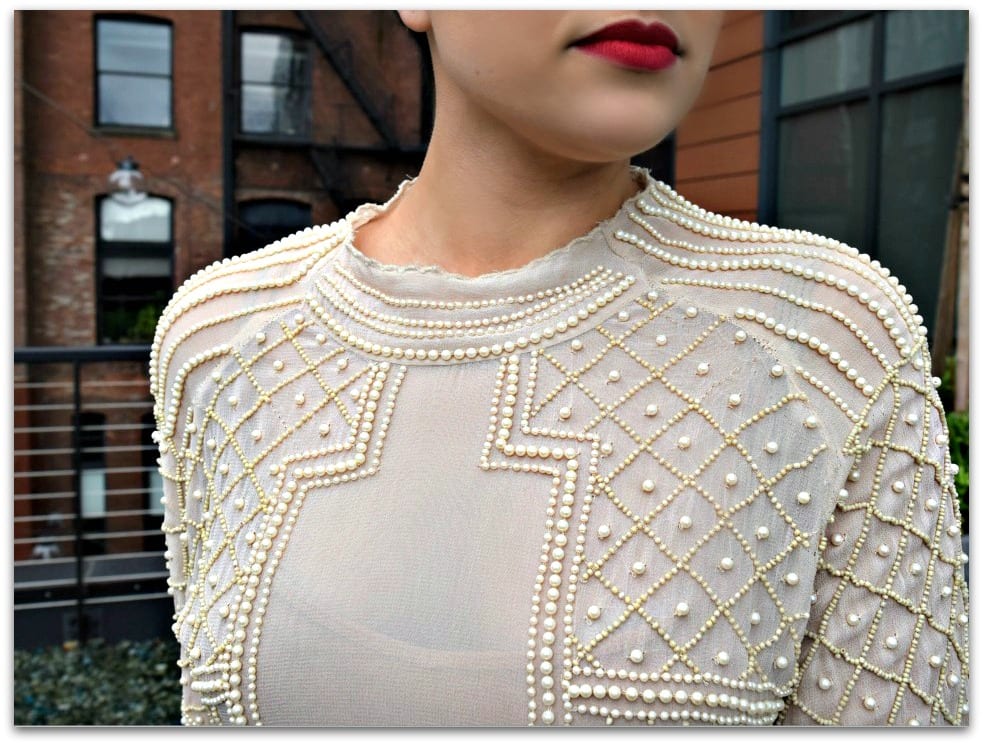 With this particular look I finished it off with a MAC red lip since it is a holiday party and a pair of dressed up yet most importantly comfortable black booties so that I can dance all night and still feel my feet by the end of it all. While a blouse and shorts combo may not be the most avant garde outfit you have ever seen it still is a more comfortable way to dress for the holidays and when you add depth and texture through the pieces you can create a look that stands out from the crowd.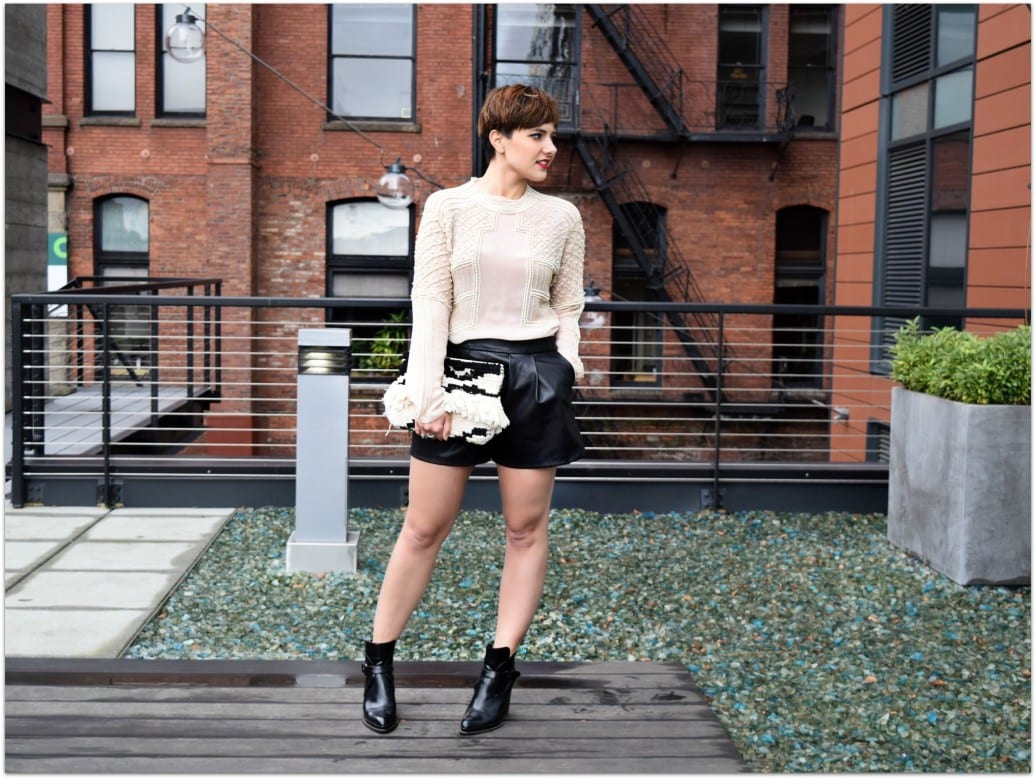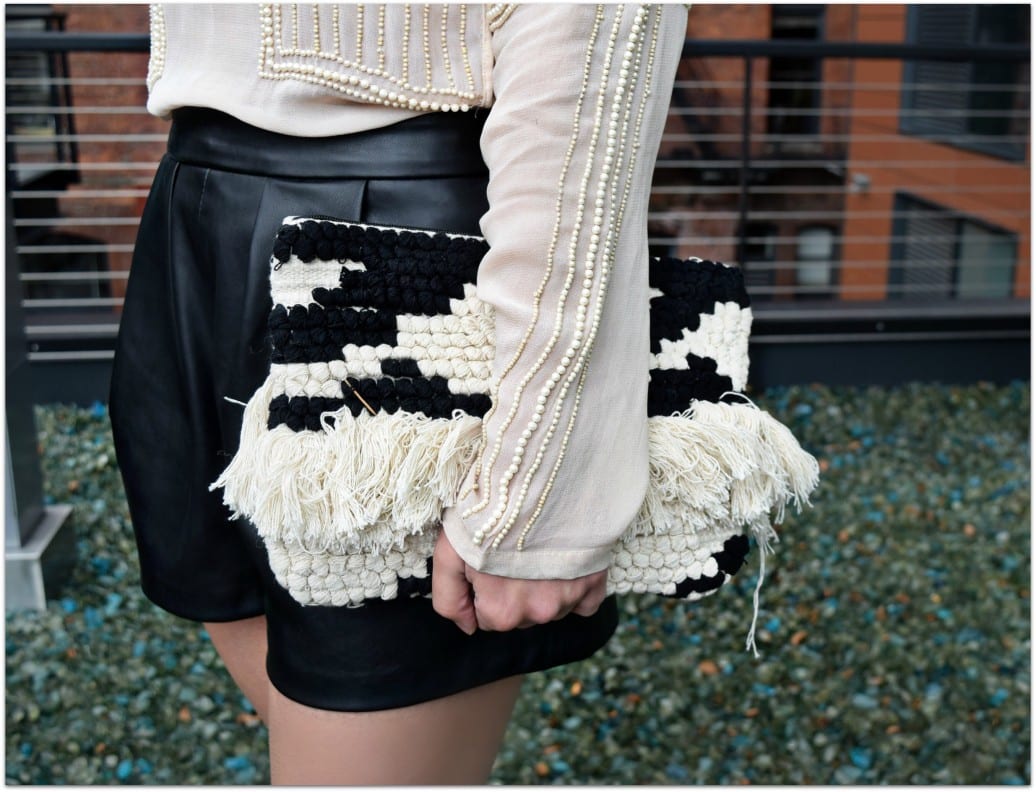 Thank you so much for reading! I hope you are having a wonderful holiday week. What are you wearing to your next Holiday party? Let me know in the comments below.
Happy Holidays-Rebecca