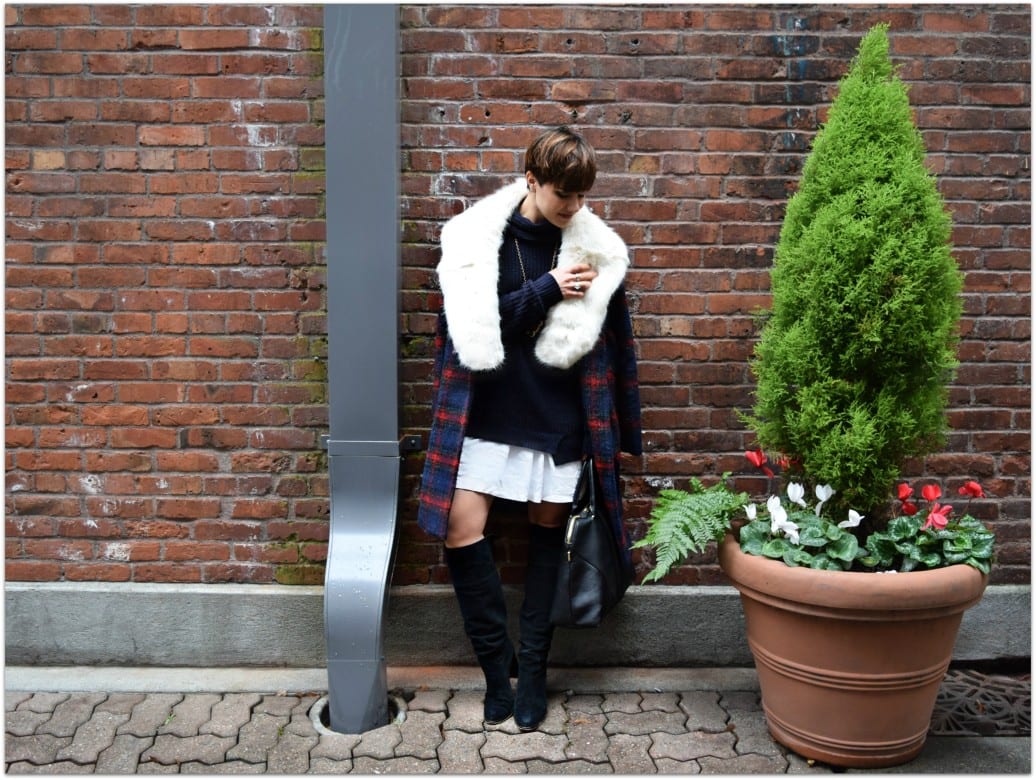 We all have things in our closet that instantly remind us of a particular season. My Winter go-to items are always a statement coat and a faux fur stole and that doesn't seem to change year after year. Here are my two favorite picks for this season and why they stay my go-to items each Winter without fail.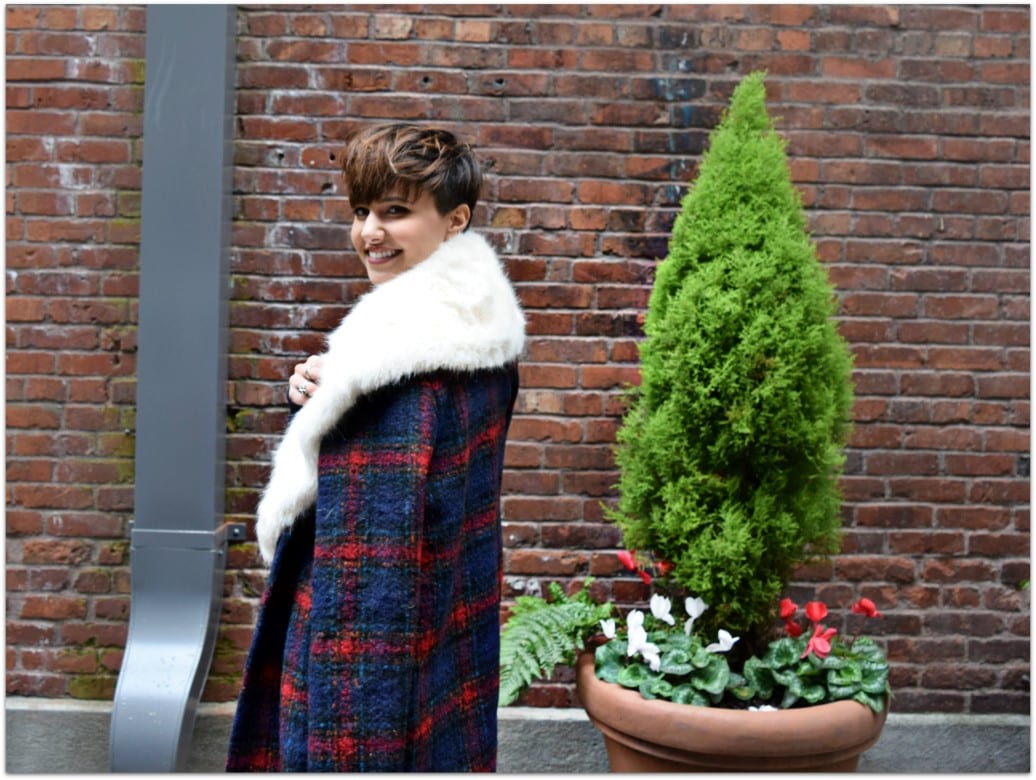 When the temperatures drop past a certain point there really is only one item that you put on that really matters and that is your outerwear. Sure your outfit will show once you are warm and cozy indoors but the first last and in between statement will always be made by your coat selection. Every year I get a new coat that I wear throughout the holiday season that feels festive and put together no matter what I am wearing underneath. I love the plaid on this J.O.A. number because it isn't simply red and green and can be worn outside of the holiday season. Also it has a boxier, more androgynous cut that makes is work with almost every outfit.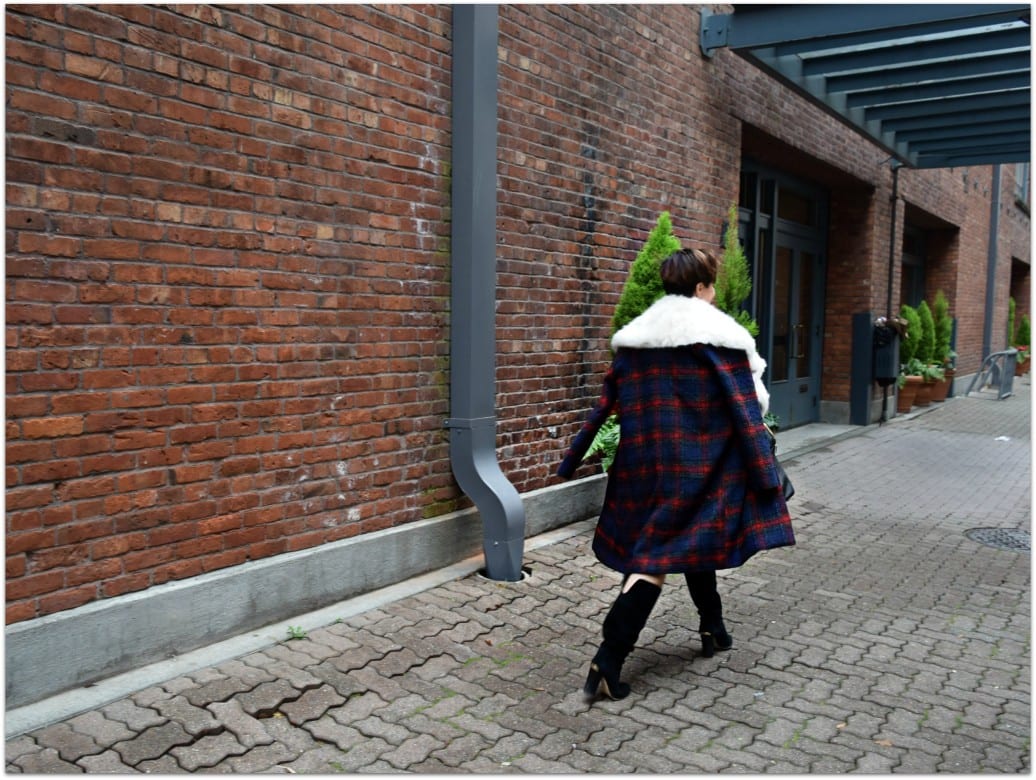 My second item is a faux fur stole. Nothing brings more class and sophistication than a great fur collar however real fur isn't necessarily practical although it does harken back to a dressier time period. I also prefer my stole to be separate from the coat as a built in fur piece limits the seasons during which you can wear a coat and when you have it separate you can use your scarf in all sorts of creative ways in other outfits. One of the fastest ways to spruce up a jacket is to do exactly this: change the collar, add a fur component when there was one before and voila, you have an entirely 'new' piece of outerwear.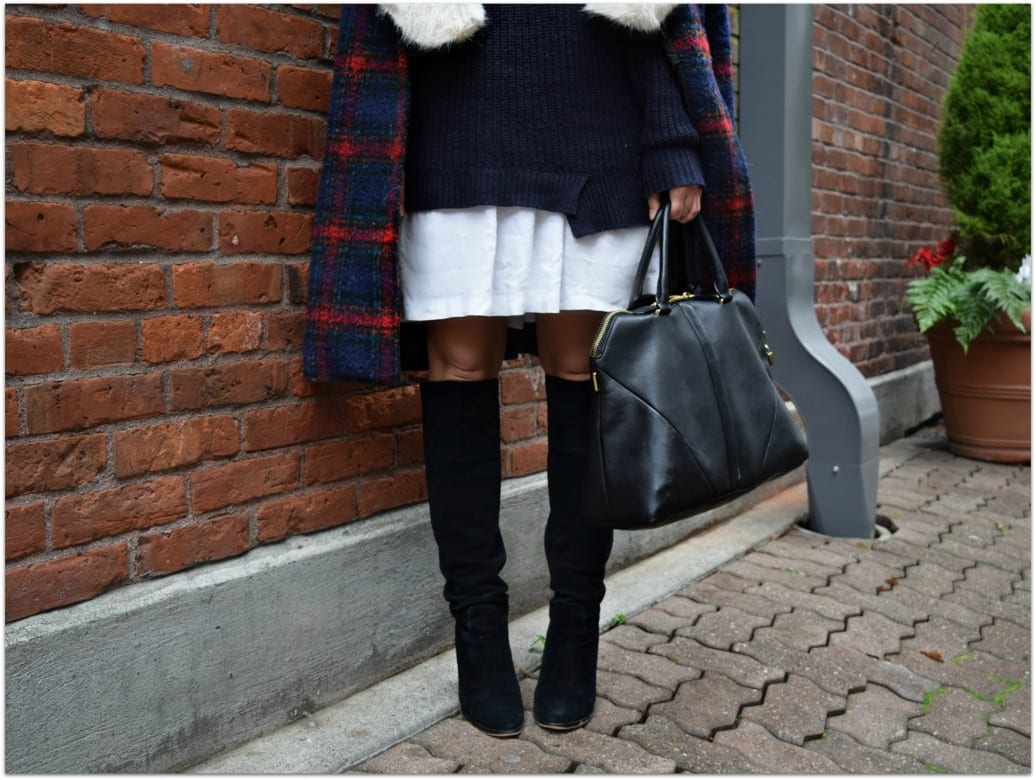 Together these two versatile items can both build and transform outfits all season long. We are heading towards the end of the holiday season but the cold weather season is just beginning so both of these are great items to add to your Day After Christmas shopping list as we all love a good bargain.
Thanks so much for reading and I am happy to back in action blogging after being sick last week. Thanks for all of your continued support as always.
Cheers and Happy Holidays-Rebecca