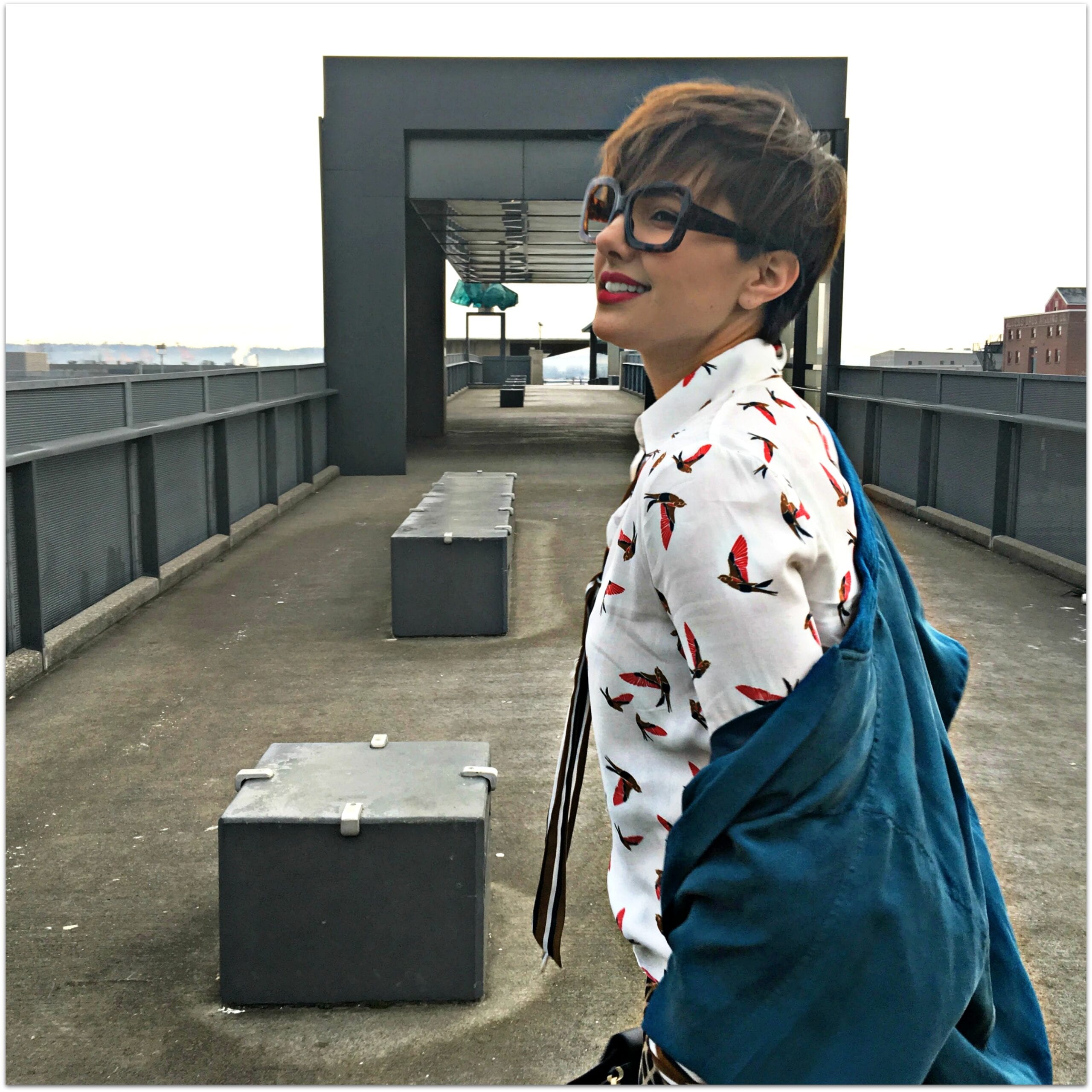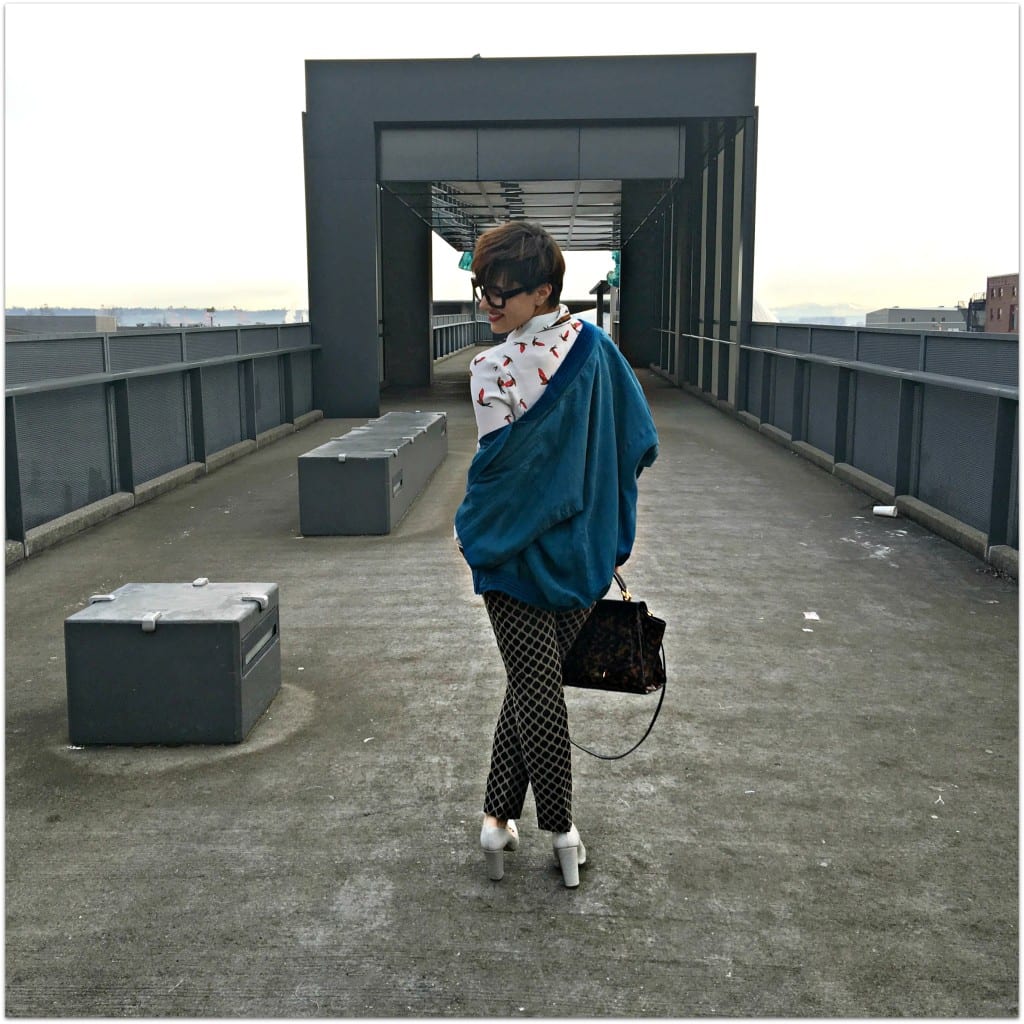 First there was the 70's trend, everywhere in every collection with different interpretations throughout retailers everywhere. Then a designer takes the trend, flips it on its head and makes it more relevant, wearable and something entirely unique. Gucci is this disruptive force redifining what the  70's trend should be and consequently how we should dress for the upcoming year. Instead of simply breaking out a button up suede skirt and a whole lot of fringe and peasant blouses, Gucci is promoting an opulent librarian meets band groupie meets hippie protester look in an ulta-luxe way that only this new Gucci house could pull off. The result is a relevant yet completely new perspective on dressing in the coming seasons that when taken in isolation is also extremely wearable and made up of all of the key pieces you need for the upcoming year.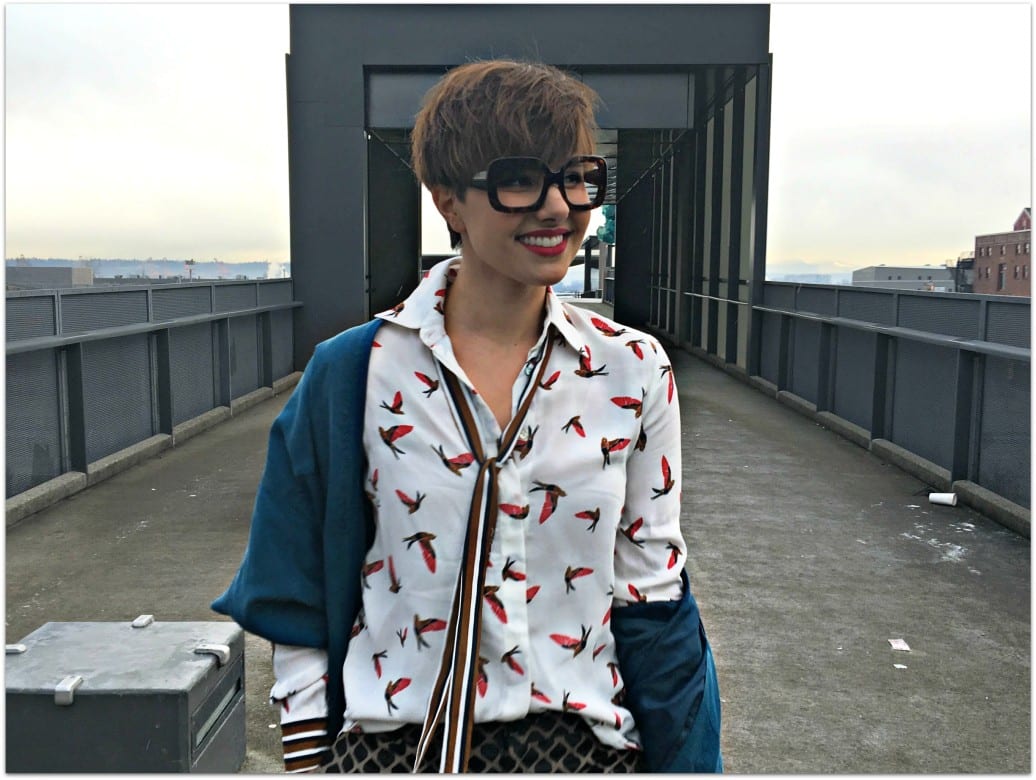 Let's start with the elements of this incredible collection as the defining idea is 'more is more.' Gucci's bomber for instance is embroidered, luxe and over the top but unlike other styling you see on the runways it is merely an element of the overall look rather than the defining piece. Instead of its norm core counterparts this bomber is paired with something like a loud, metallic knife pleated midi skirt another stand out item of the season or a pair of cropped embroidered flares that are oh so 70's but ever so much cooler than your mother ever wore. Kitch is everywhere as well from printed blouses with 70's colorways and details to patchwork fur and embroidered sweaters. Statement making boots make an appearance as do prints on prints and over the top glasses purely for decoration. So how do we replicate the magic that is the Pre-Fall Gucci '16 collection?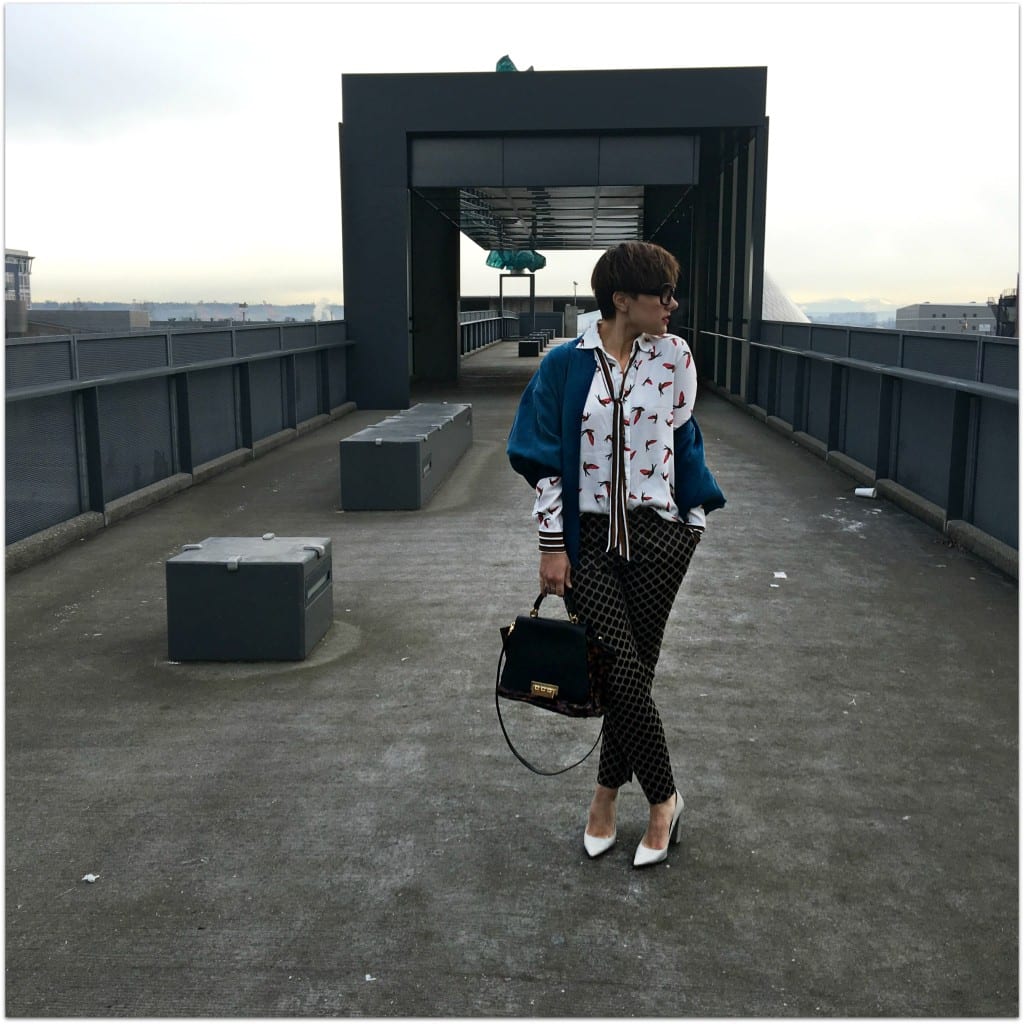 Step 1: In summarizing all of the statement making pieces from the Gucci collection we also just went over the hottest trends from the new year: pleated skirts, embroidered denim, bombers, prints and more bombers, so use these elements as your guide for what you need to update your closet for the upcoming year. One of my favorite parts of this 'vintage inspired' look is many of the elements are easy to find in their vintage form which makes getting dressed that much more fun. Take my bomber for example, an oversized silk bomber is a must have for the Spring/Fall seasons and this vintage Men's Dior silk bomber hits the nail on the head. You also may have many elements of this look already in your closet  so dig out that printed blouse or those geometric pants and remember that styling makes everything new again.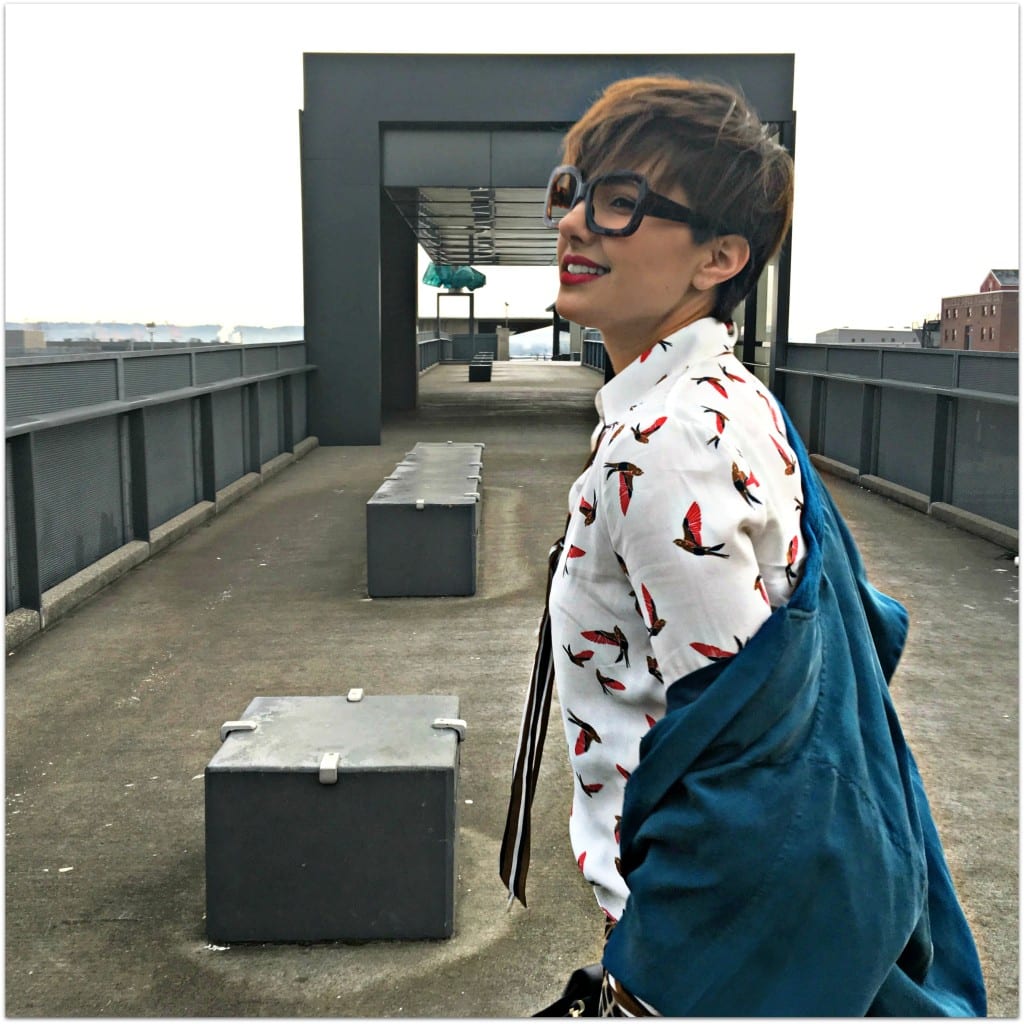 Step 2: This brings us to our second point: The styling of the Gucci show is what makes it work so well, the over the top, all trends all the time theme that really pulls it together. Rather than wearing your metallic skirt with an understated top grab your printed bomber, a loud pair of shoes and a striped beret. When putting on your favorite kitchy sweater don't tone it down with a pair of skinny jeans, amp it up with a pair of embroidered denim and your newest favorite snakeskin boots. Remember more is more and the most beautiful part of this collection is how well it demonstrates the symbiotic relationship so many trends of the moment can have when combined together. So go ahead and Gucci-fy your look and be the most interestingly dressed person around.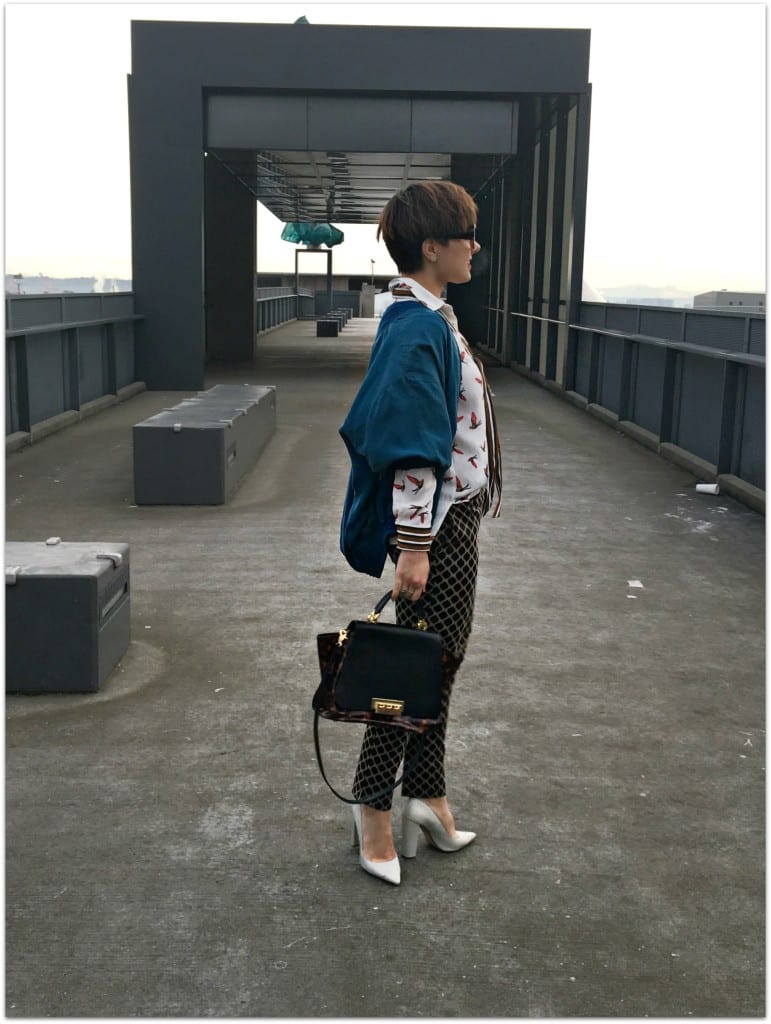 Need some more inspiration?  Here are my favorite looks from the Gucci Pre-Fall Collection, images courtesy of Vogue via Pinterest.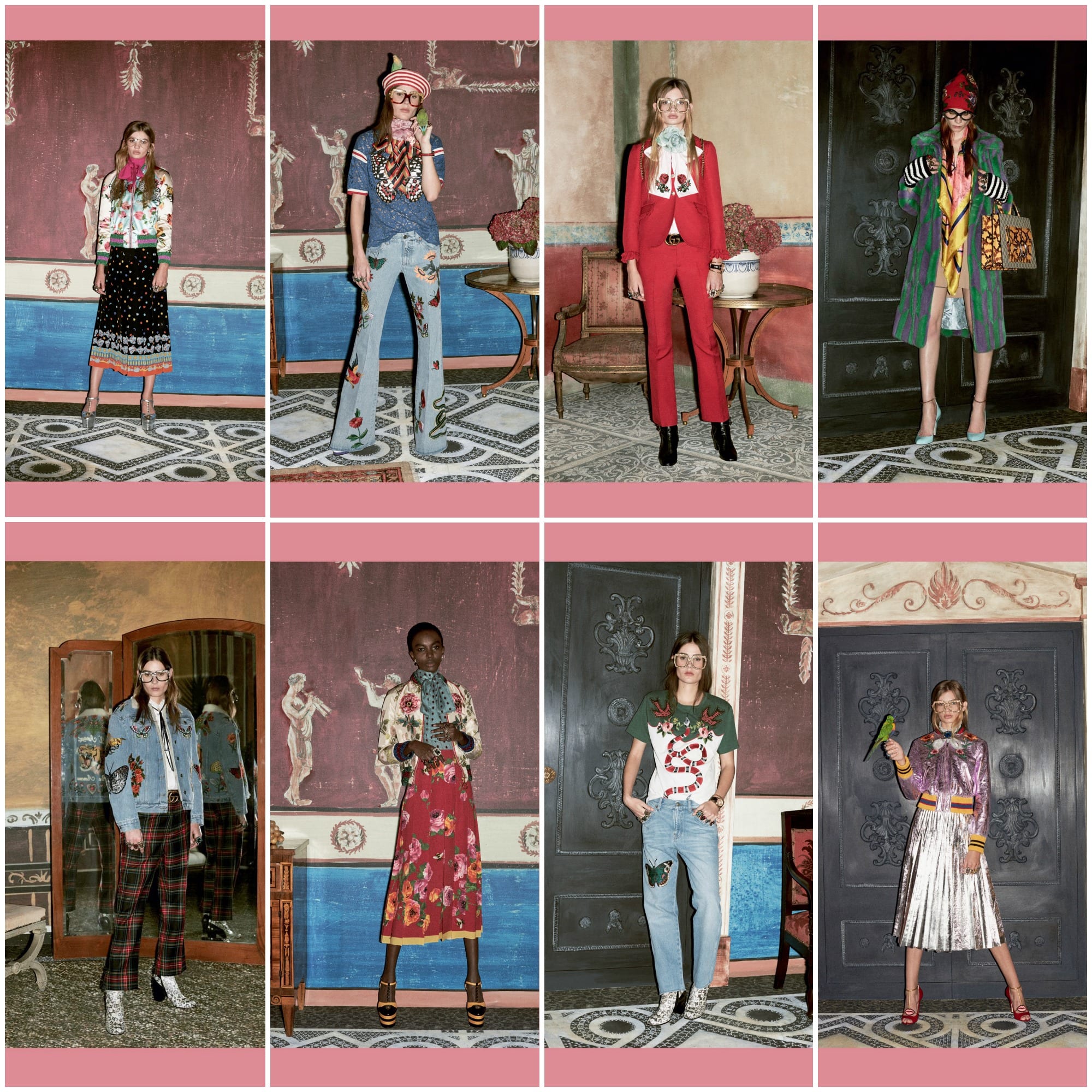 Get the Look: