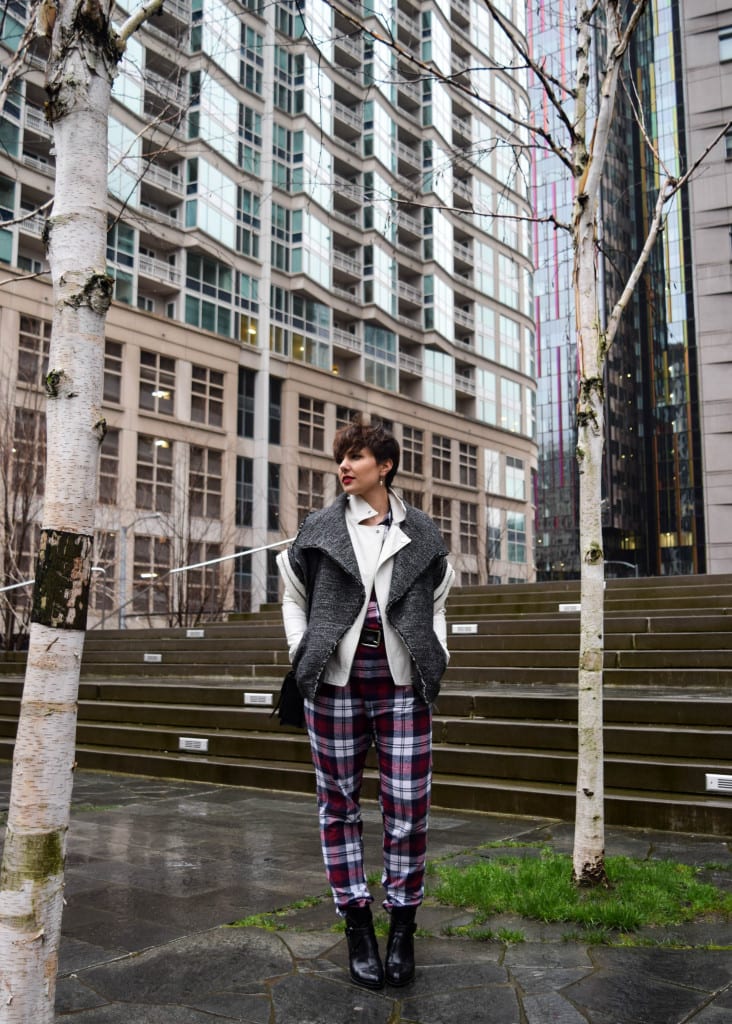 I love a good jumpsuit and as the years go by this particular trend doesn't seem to be loosing its steam. There are jumpsuits of all colors shapes and textures and this winter I found a new favorite, a plaid short-sleeved version from ASOS. I love the traditional fabric in a more unconventional shape but I kept running into the problem of having this jumpsuit look a bit too much like it could double as my pajamas. I came up with a few styling tips that help me feel more comfortable wearing this jumpsuit outside the house and they are easily applied to making any more casual item  feel dressed up and ready for the street.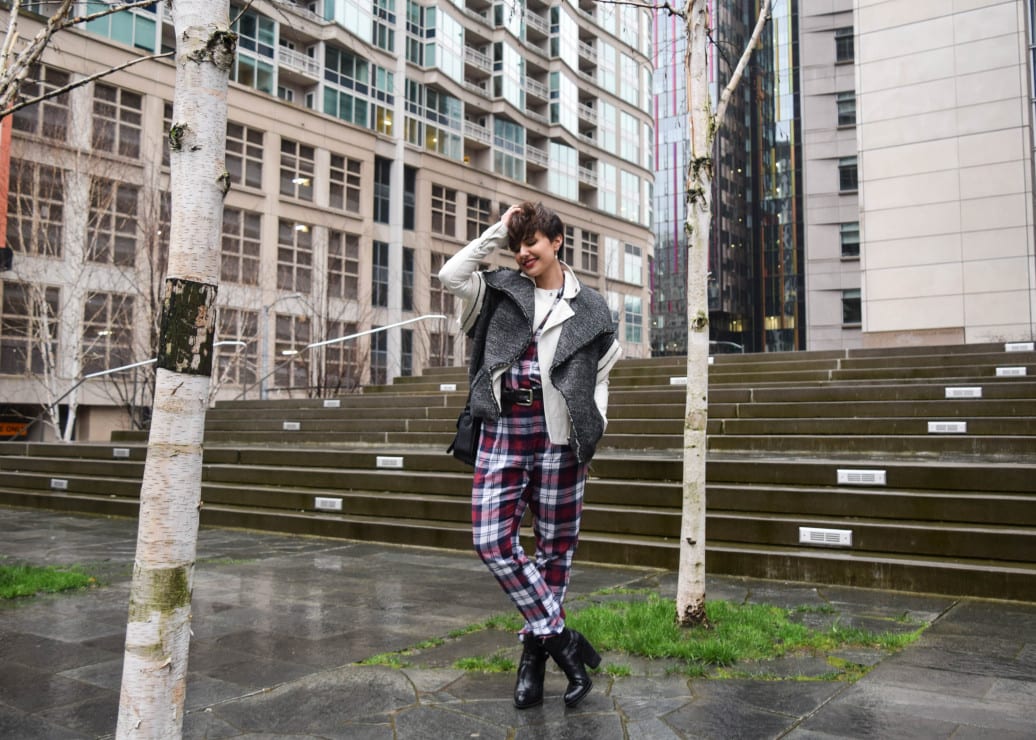 When your jumpsuit comes in a slightly amorphous shape the first thing you need to do is add structure. A good belt always helps define where your waist as well as adding tailoring to any look. This also can help compensate for any fit flaws in the jumpsuit like a too long of waist which often happens for me with this particular style. A dressed up shoe is also a must although not necessarily a high heel. A heeled boot fits the bill giving you that put together yet still 'not trying too hard' vibe while keeping the street edge of the jumpsuit.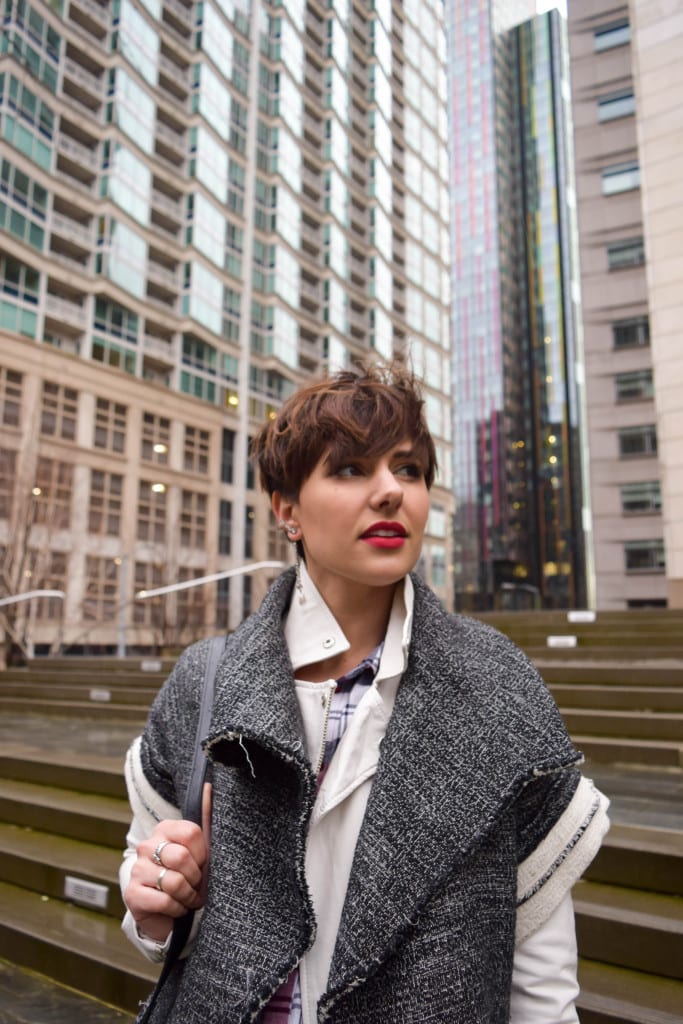 A leather jacket is an easy go-to when you are trying to dress up a look. Not only does the fabric contrast with the cotton of the jumpsuit instantly adding interest it's defined shape also spruces up the look solidifying that it a street-ready outfit. Lastly I added another heavily textured vest on top of my faux leather jacket to add even more architecture to the look transforming it from an everyday outfit to even more of a standout combination. Why not add two structured pieces instead of just one when you can? It also doesn't hurt that the winter weather does call for layers so any additional warmth is always welcome. I would love to say I came up with this vest over leather jacket idea myself but I too look to fashion bloggers for inspiration and I must confess this particular styling tip was adopted from Margaret Zhang of Shine By Three, one of my favorite bloggers of all time.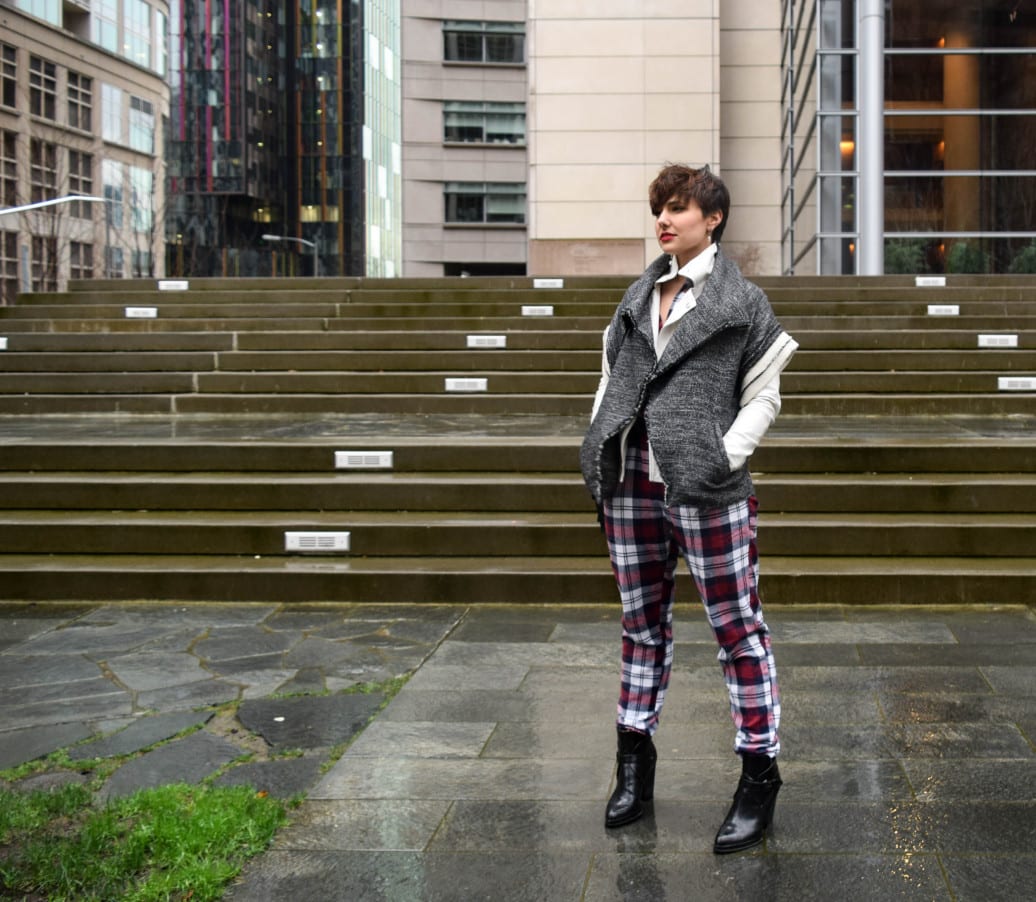 What do you think of today's styling? Would you wear a check jumpsuit outside the house? Let me know if the comments below. Cheers! -Rebecca