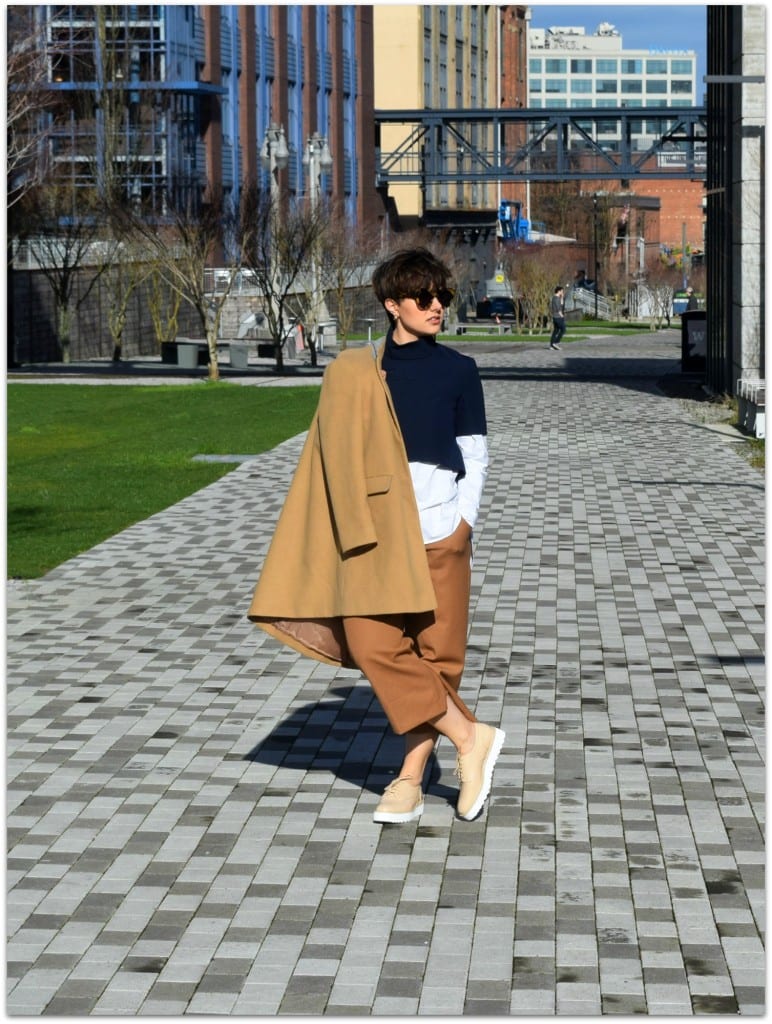 Happy Fashion Week everyone! This week officially launches the beginning of Fashion Month so prepare yourself for an onslaught of inspiration and fabulous fall fashion! One thing I love about fashion week is the way designers always pair things together in new and interesting ways that you already have in your closet. One label that does this better than anyone else is Celine and for pre-fall they showed us that your crop top is relevant again and that the must have basic item in your closet this season is an Oxford Shirt.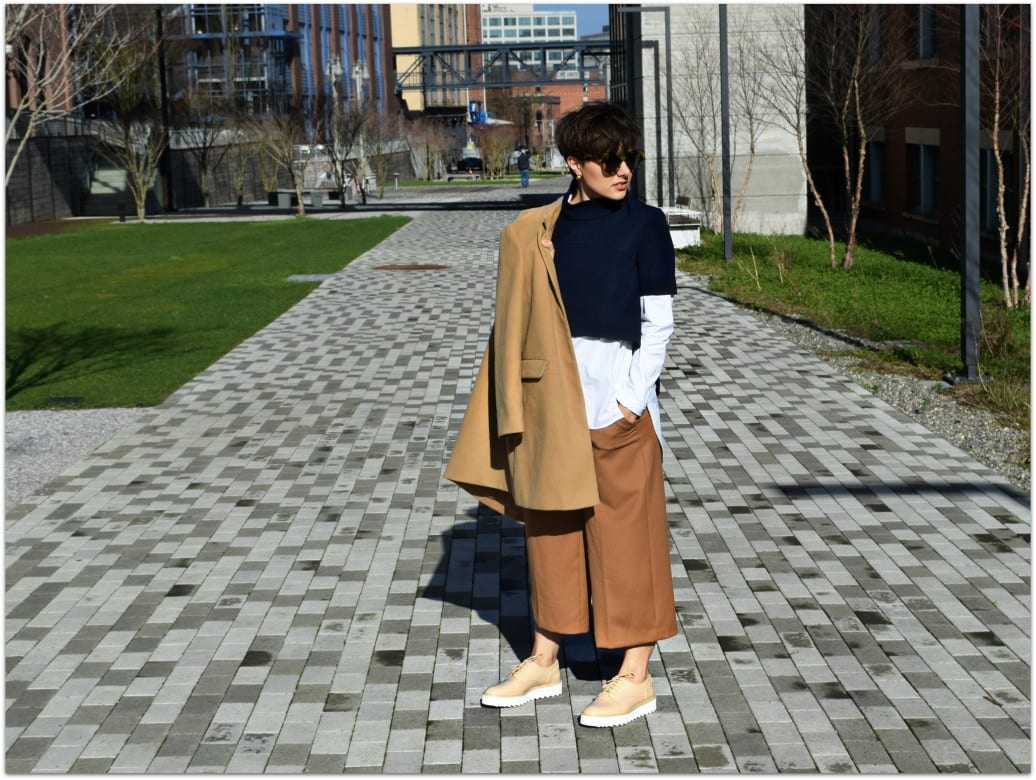 Menswear for women has been trending now for several seasons but recently it took on a new force with deconstructed formal workwear. Pinstripes and crisp white shirts are back in style as are rich suiting fabrics and shapes. These aren't the clothes you wear to an interview though, all of the aforementioned items are being done in new ways and combinations that makes them feel relevant and new. Trousers are oversized, high waisted, cropped or culottes. Oxford shirts are appearing underneath everything including today's focus, crop tops.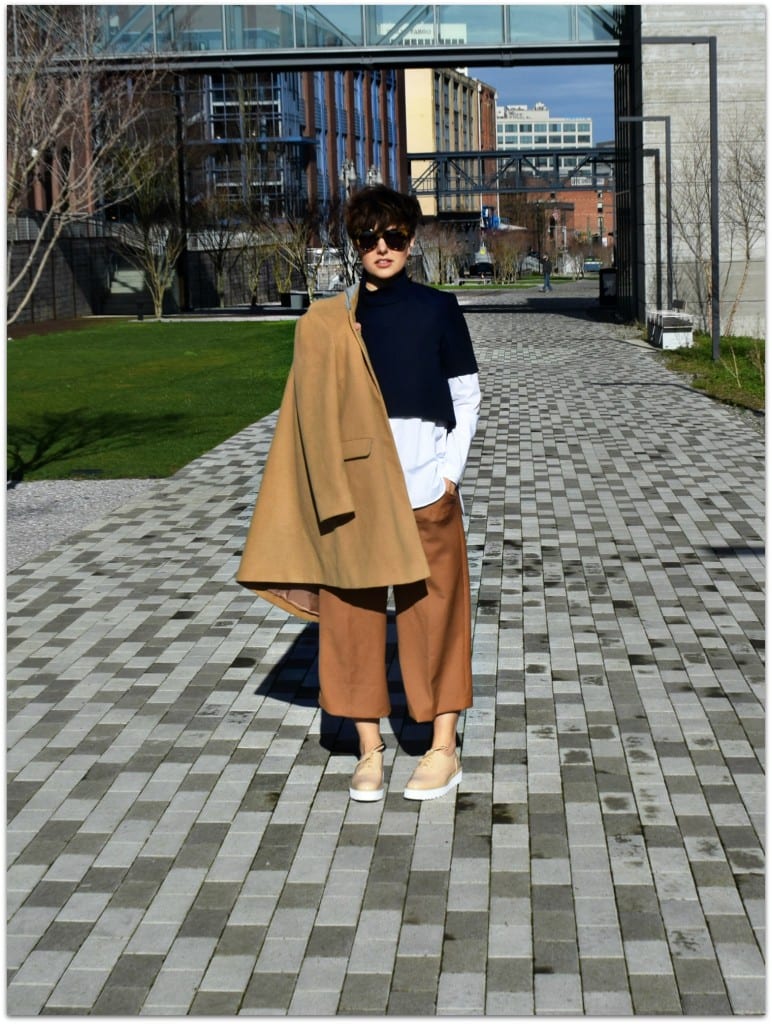 You know that crop top sitting in your closet, the slightly structured one that still shows a bit too much of your midriff than you are comfortable with. Meet the Oxford shirt and do not look back for the rest of the season. This honestly is such an amazing styling trend, you can wear an Oxford under everything and instantly your look has more depth and interest. This isn't your Jcew button up though, this year's Oxford could easily have been stolen from your boyfriend so make sure you buy an lversized one. You could even do w shirt dress if you are extra bold. This boyfriend shape is perfect for a boxy crop top that just doesn't seem to have the right proportions. Another way to wear this is with any strapless tops you may have from more dressed up occasions or that you typically wear in warmer weather. look for this the next time you go shopping and I am sure you will see the matching strapless tops are growing in popularity too now that we all have a more accessible way to wear them.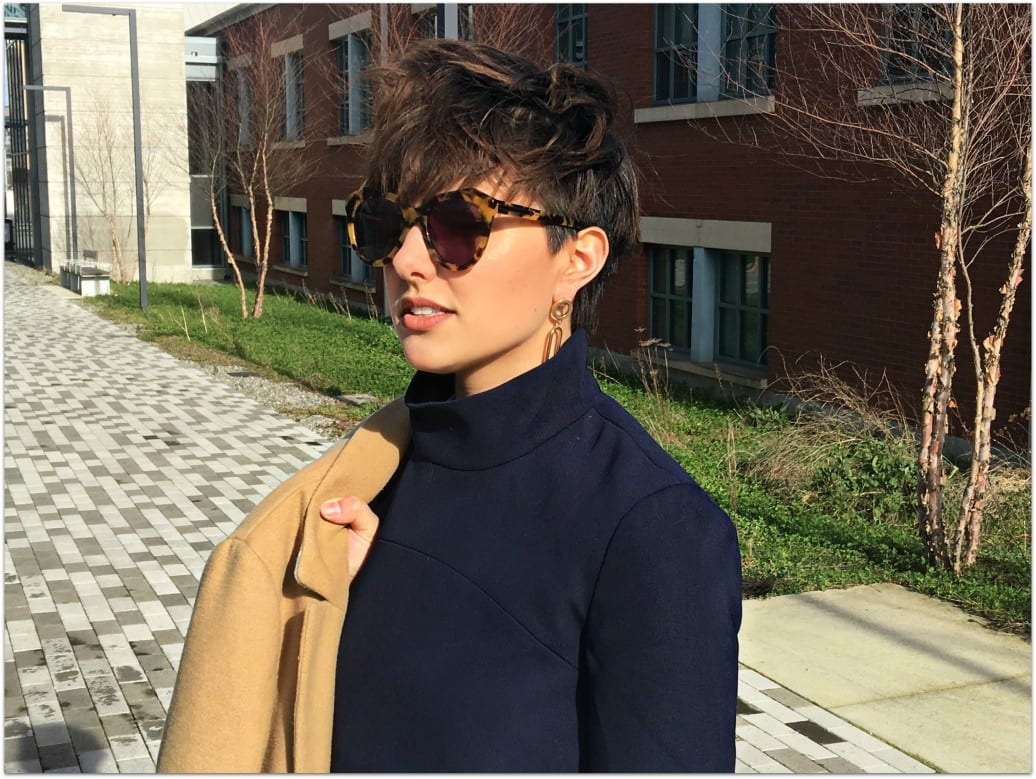 Celine, as always, is pushing the envelope with their introductory look for Pre Fall 16. When I used it for inspiration I opted for a Culotte versus a wide leg pant since it helped to balance out the oversized volume on the top of the look. Brogues (flat Oxford-like shoes) are also trending in a major way this season and are a great way to be stylish without having to wear heels. There is something also very fun and playful about head to toe menswear so I encourage you to are with your Oxford and your crop top and see what the hype is all about.
Thanks so much for reading- Rebecca