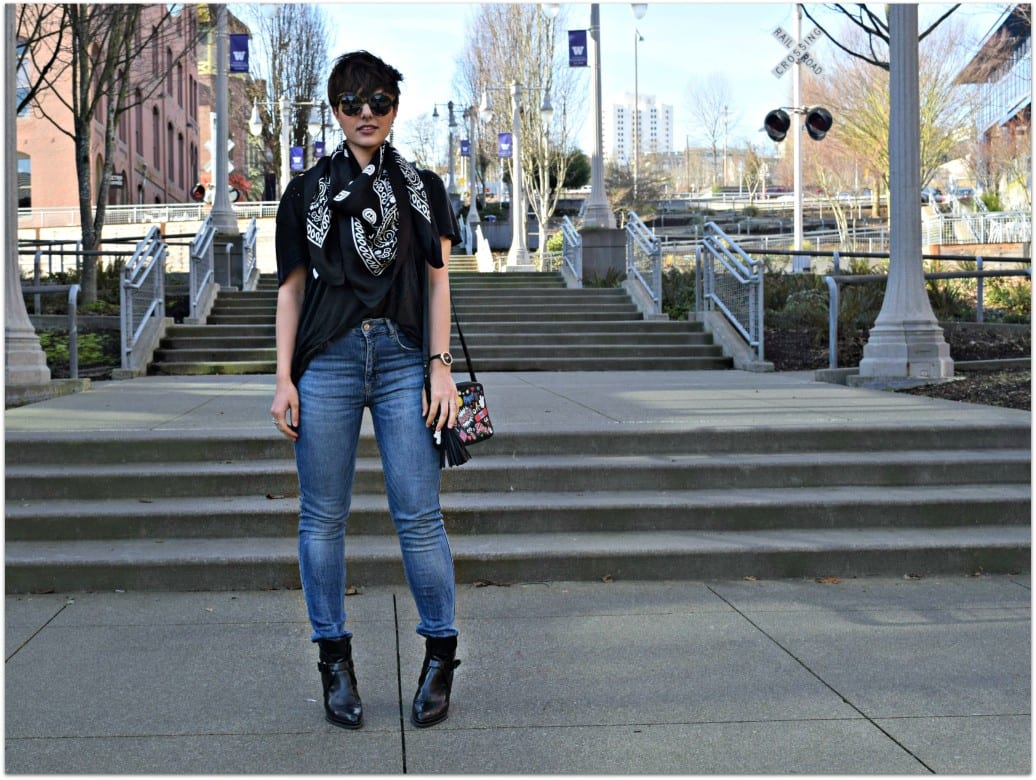 I am SUCH an accessories girl! If you hadn't noticed that already now you know, but accessories trends don't always change all that often leaving some of us bored with our plentiful blanket scarf assortment as the sun starts rearing its cheery head. Luckily for me this is definitely a year of a lot of new scarf trends such as the skinny scarf, the faux fur stole and this, the bandana scarf, my new absolute favorite trend of them all.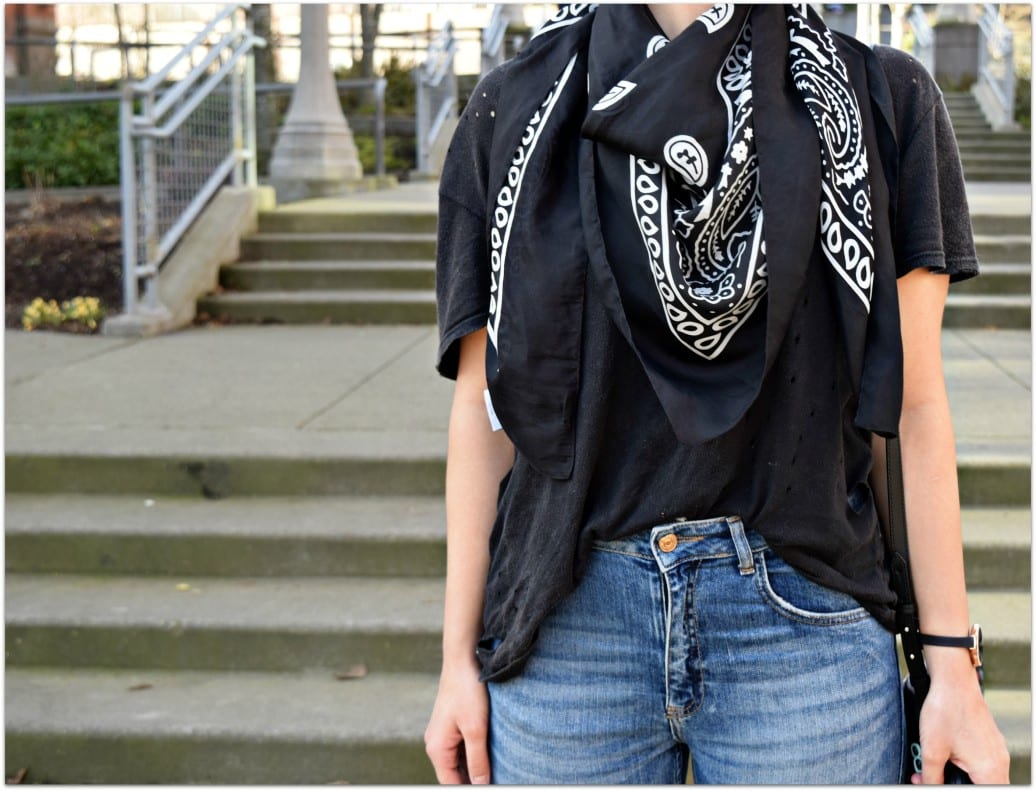 There is something about a bandana that just makes you feel like a badass. Maybe that is why this trend is so hot in L.A. and New York where bad-assery is more commonplace. Here in Seattle we just want to be cool, hip and stylish and a draped bandana square scarf hits that nail right on the head. In a luxurious silk fabrication it takes this accessible hallmark of so many different affiliations and gives it an elevated look and feel perfect for the fashionista who isn't looking for the bandana she wore as a child with her requisite cowboy hat in the schoolyard.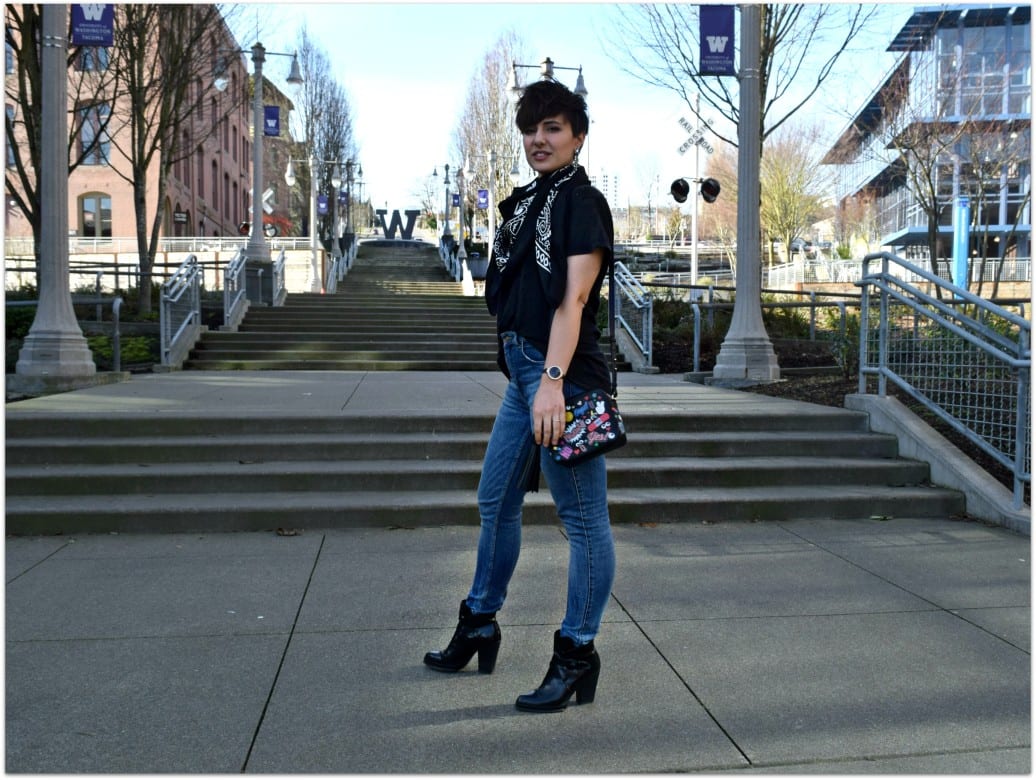 Whether you are wearing it in your hair, modestly tied around your neck or draped in an oversized way the bandana is a must have for the summer season. Depending on your desired result you can use this fun accessory to become a chic parisian woman with a mini scarf tied around your neck or you can tie it around your head becoming a New York street style maven. As for me, I was going for more of the LA cool girl vibe with my ripped tee shirt and statement earrings so this oversized silk number fit the bill perfectly.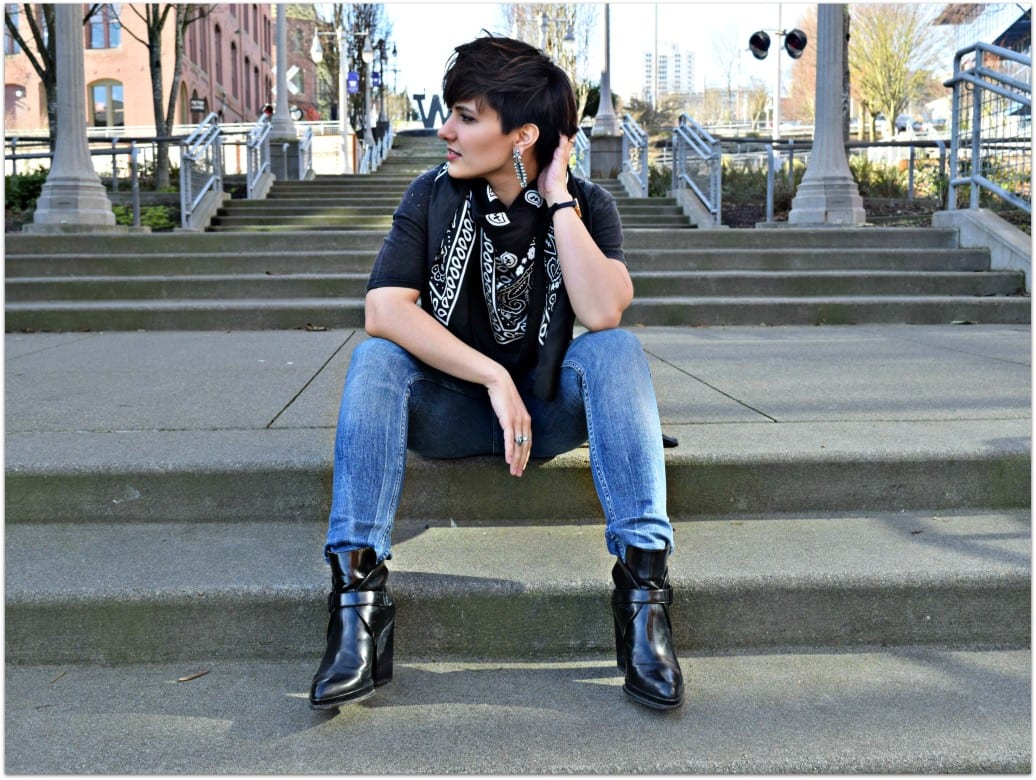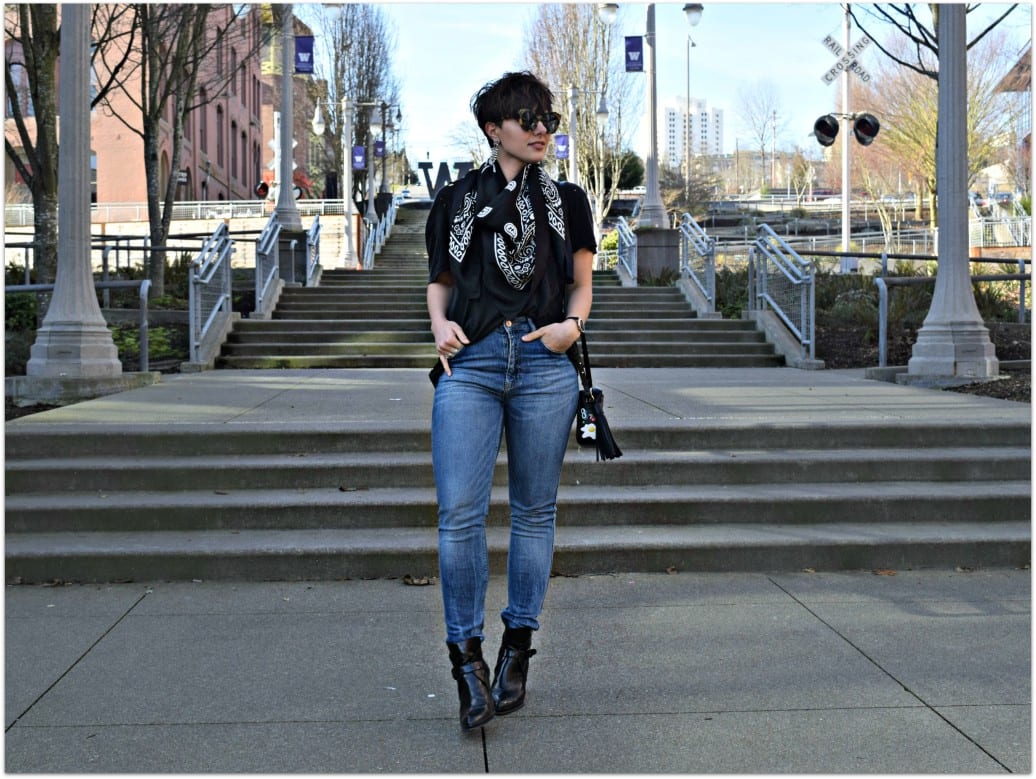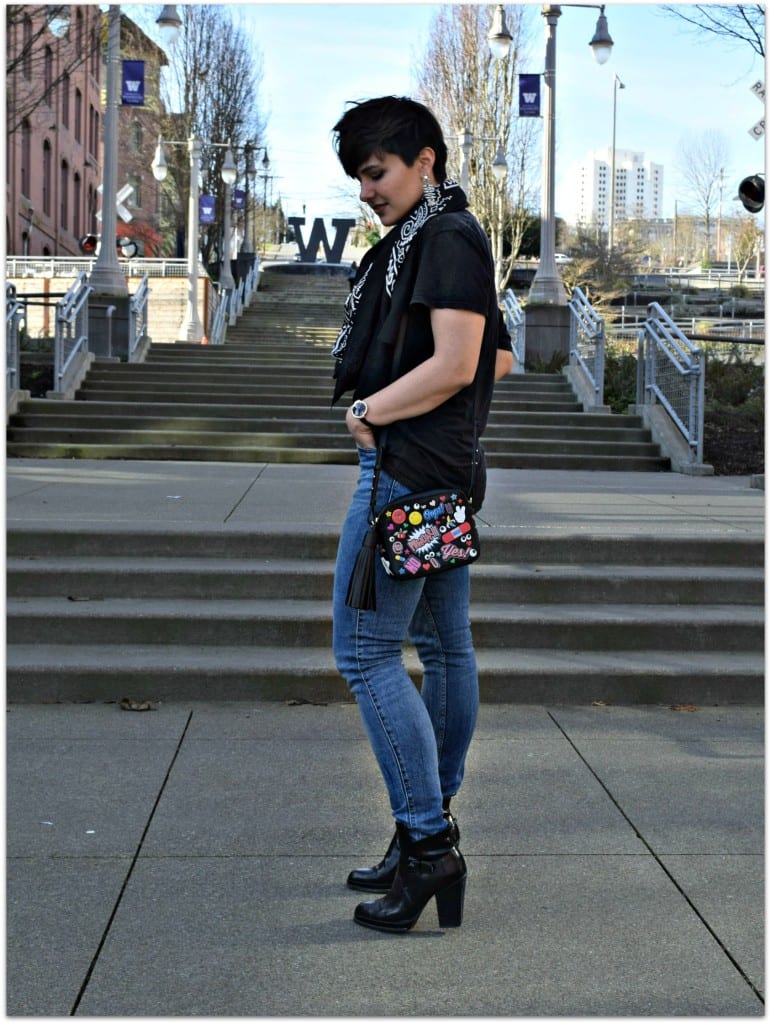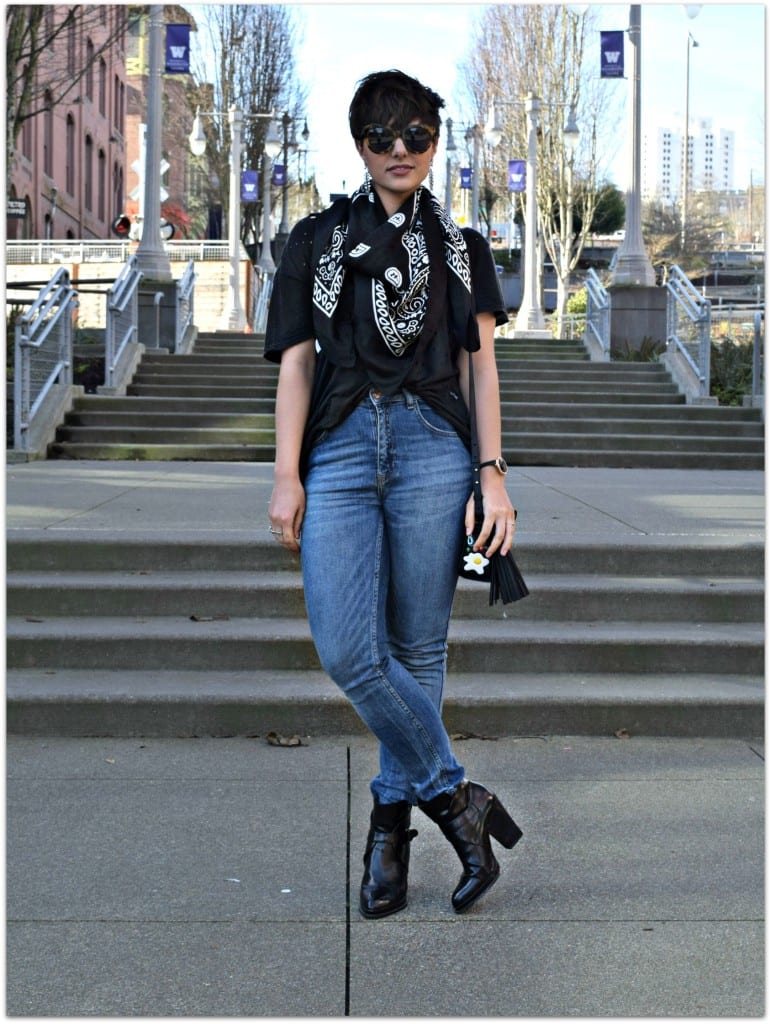 Large Bandana Scarf HERE
Topshop Skinny Jeans HERE
Brandy Melville Tee similar HERE
Zara Boots similar (and neater) HERE
Karen Walker 'The One' Sunglasses HERE
Anya Hindmarch Bag HERE