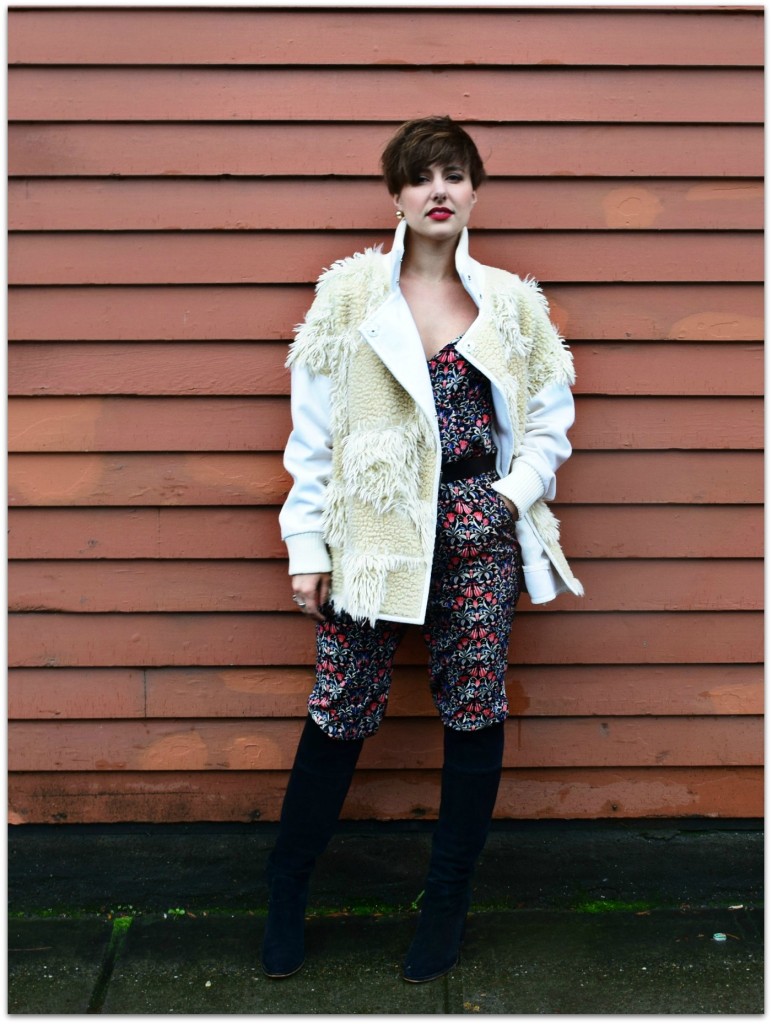 We all get to that point: You have had something in your closet for over a year and while last season it was the cat's pajamas this year you haven't been able to bring yourself to wear it and have started to wonder how much you could sell it for on Poshmark. That item you are wondering about is last year's printed jumpsuit. HOLD THE PHONE!!! If you haven't gotten rid of it already breathe a sigh of relief because this jumpsuit is about to re-become your favorite outfit staple thanks to some styling tricks shown to us by none other than the off-the-wall styling gurus at & Other Stories.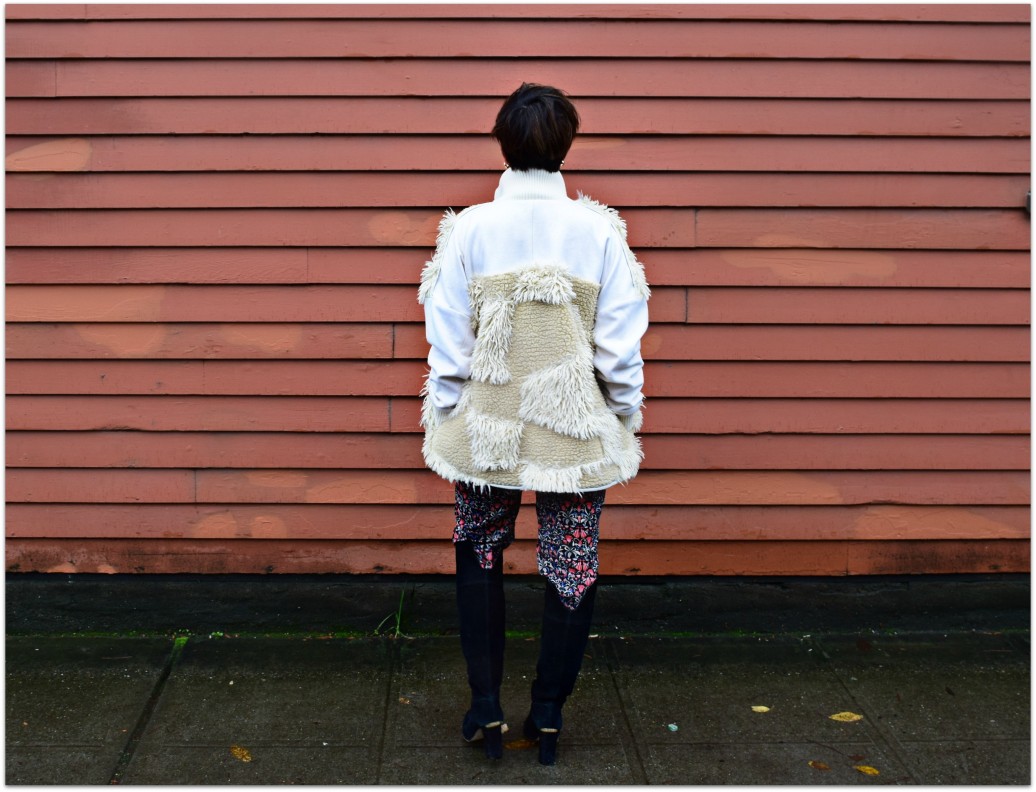 I was shopping online on &Other Stories's site the other day and stumbled across a very interesting styling for a pair of boots: they were pairing a snakeskin fringe knee high brown boot with a printed floral jumpsuit. I hadn't seen a jumpsuit like that since last season yet here it was TUCKED INTO a high boot! It was equestrian chic in the most offbeat way, I instantly went looking for the jumpsuit itself. In the actual jumpsuit advertisement it was still paired with the knee high boots but in addition to that it had a funky oversized coat thrown over the top. It was an 80's child raiding the closet of someone from the 70's and everything in the look felt so fresh and original, purely due to the styling.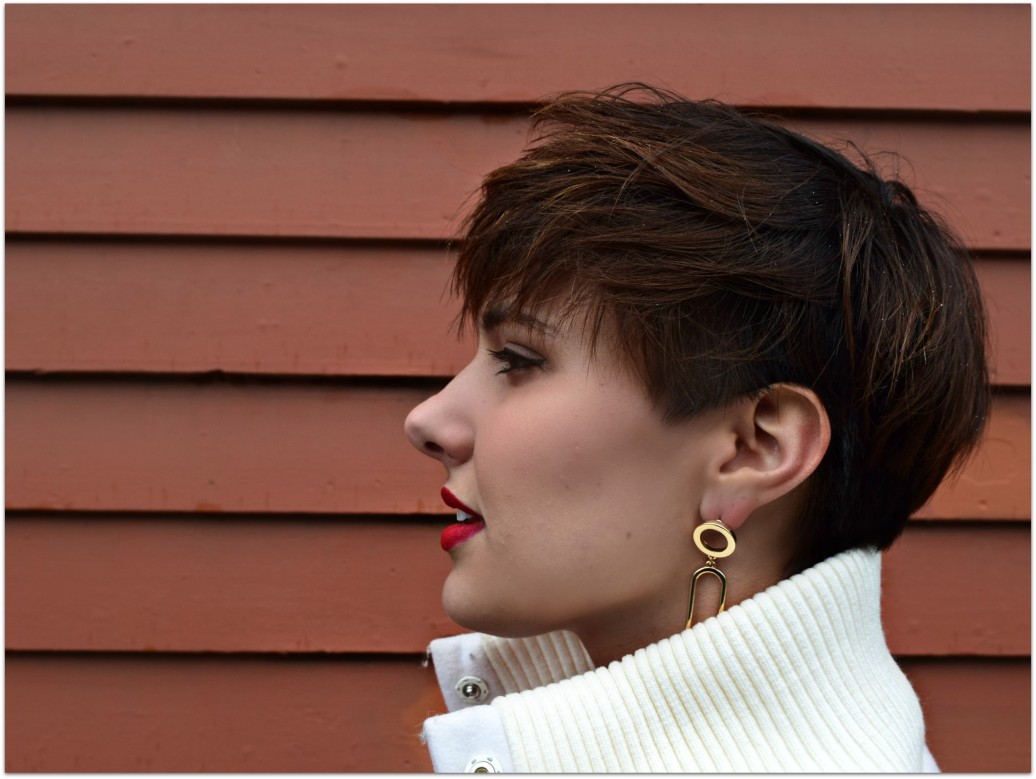 Of course I had to recreate the look and low and behold I too had a tapered leg floral jumpsuit from last season tucked in the back of my closet (that I may have recently contemplated getting rid of) that was PERFECT for this look! I added in my favorite knee high suede boots (to keep that 70's feel a bit) and my favorite Tibi Patchwork Shearling Coat for an even larger dose of funk and voila! I definitely ended up feeling a bit more like I stepped out of an 80's movie, perhaps due to the oversize silhouette or that I am an 80's child at heart, but the outfit also was SO much fun to wear and I renewed my love of that floral jumpsuit from the back of my closet thanks to some original styling ideas from & Other Stories.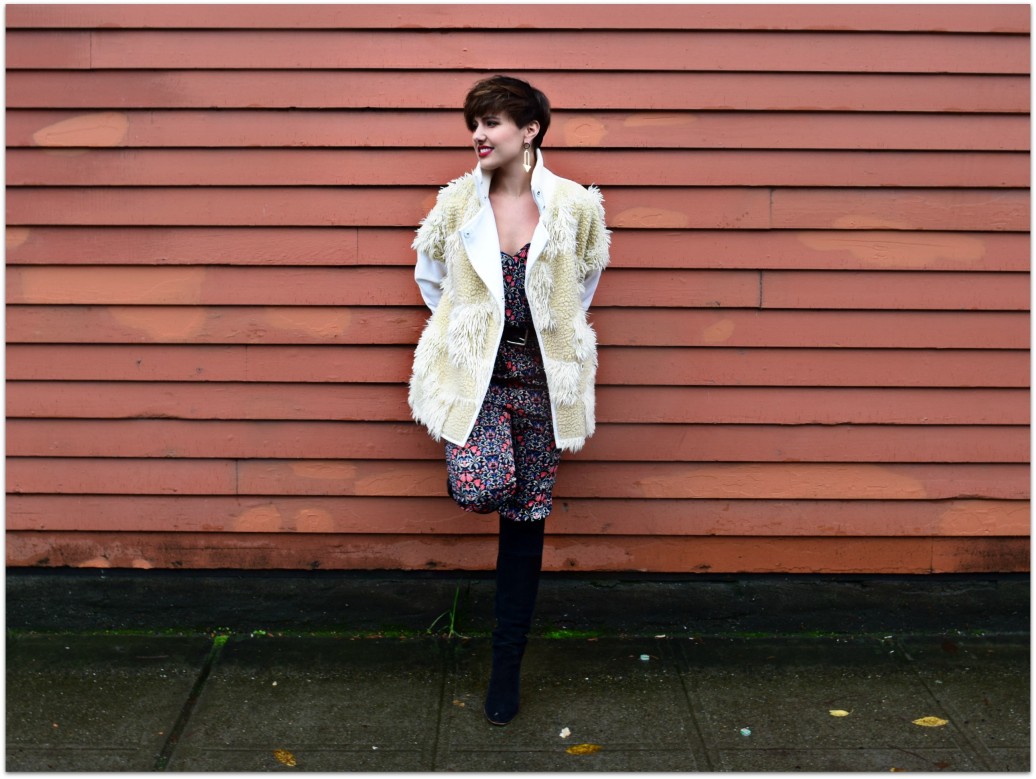 I focus a lot on styling over constantly buying new garments because very few of us have an unlimited budget and it's impractical to think that you can have incredible style simply by buying new things all of the time. Maybe a new coat helps you to bring new life to another older garment, that is great, but when I can I hope to share with you how to make your closet work harder for you while making you more stylish and daring at the same time. So try this out! Dig out that old jumpsuit or go buy a new one and watch yourself transform into a funky 70's equestrian diva (with all the sass included!)
Do you still have last season's printed jumpsuit? Let me know in the comments below!
Thank you SO much for reading and have a wonderful day. Cheers! -Rebecca