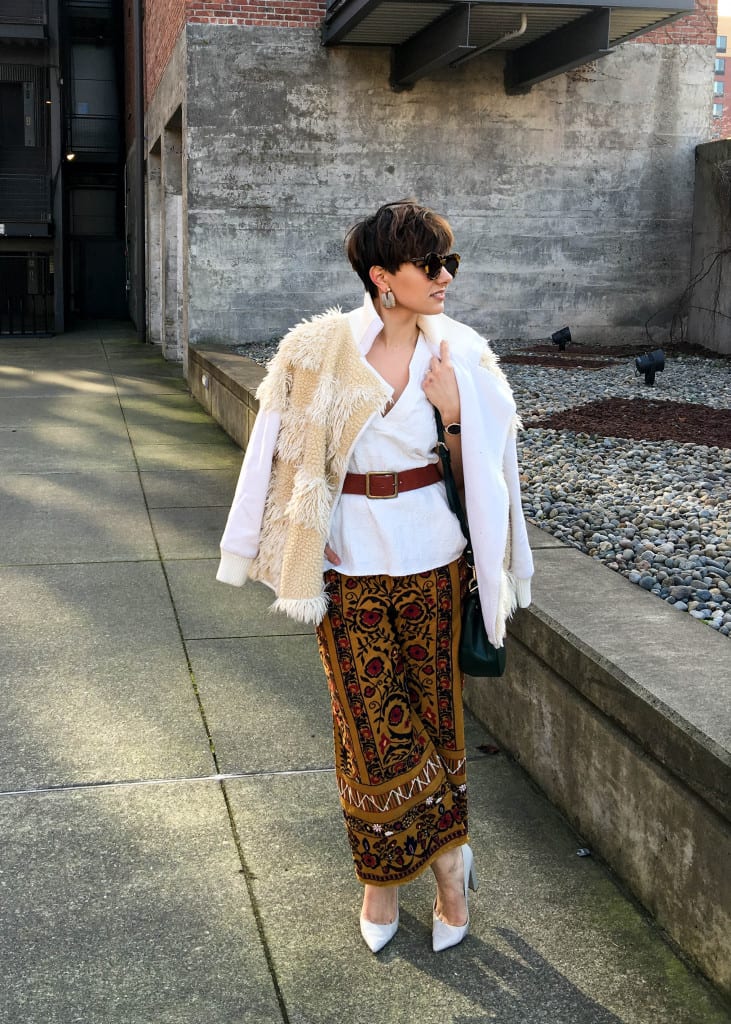 It all started with the 70's trend: designers wanted this go-round to be different than our mothers's version so they recreated trends only this time they strived to make them better. Fabrics were more luxurious, no detail was left behind; embroidery and embellishment became the norm while fur took a prominent position in so many collections and patchwork combinations became commonplace. Welcome to the new normal where the over-the-top has become the base line and normcore is nowhere to be found.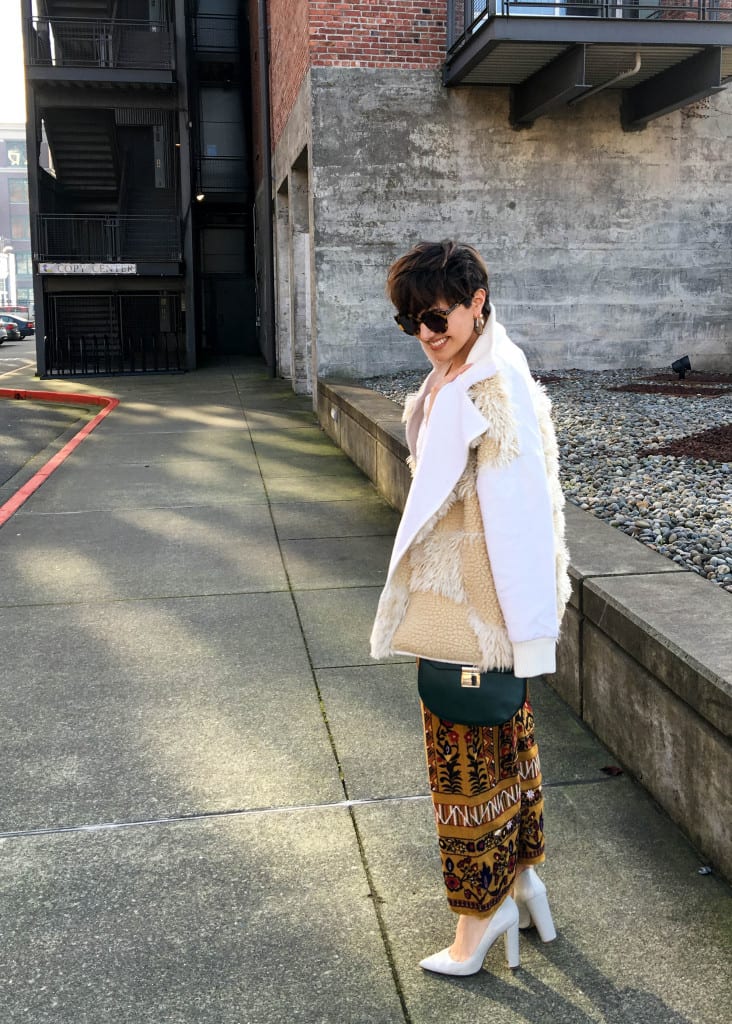 It isn't hard to spot this trend's origins for no one put boring polyester on a runway and yet everyone was clamoring over themselves screaming that the 70's were back. That meant that is was the luxury of the 70's creeping in and all of the fabrications that made that era's fashions so interesting. Let's start with these luxurious fabrications.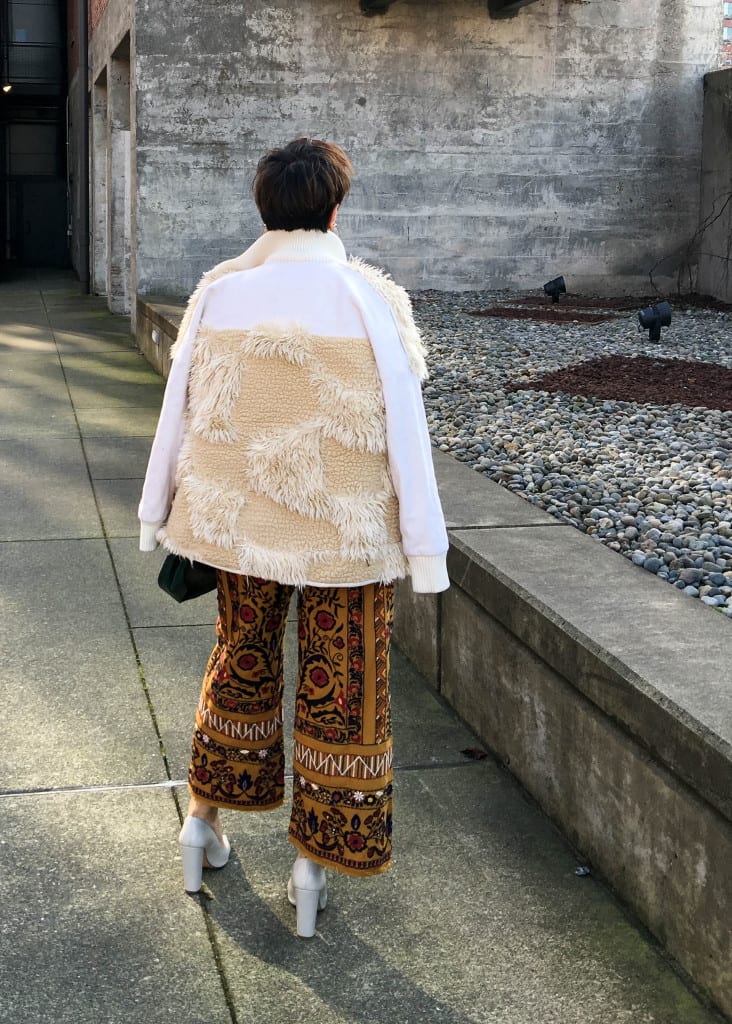 Say hello to suede, in the biggest and best ways possible. Regardless of the silhouette you can basically make anything out of suede and have it be on trend and is anything more buttery soft or fun to wear than a great suede/jacket/pant/boot? Well maybe, because fur and shearling are on the rise as well. You simply cannot picture an amazing pair of flare jeans paired with aviators a loose blouse with anything other than an oversized shearling coat. This time around the shapes of our coats and jackets have maintained their more modern appeal however the popularity of that 70's shearling trend shown here in a patchwork bomber, is undeniable.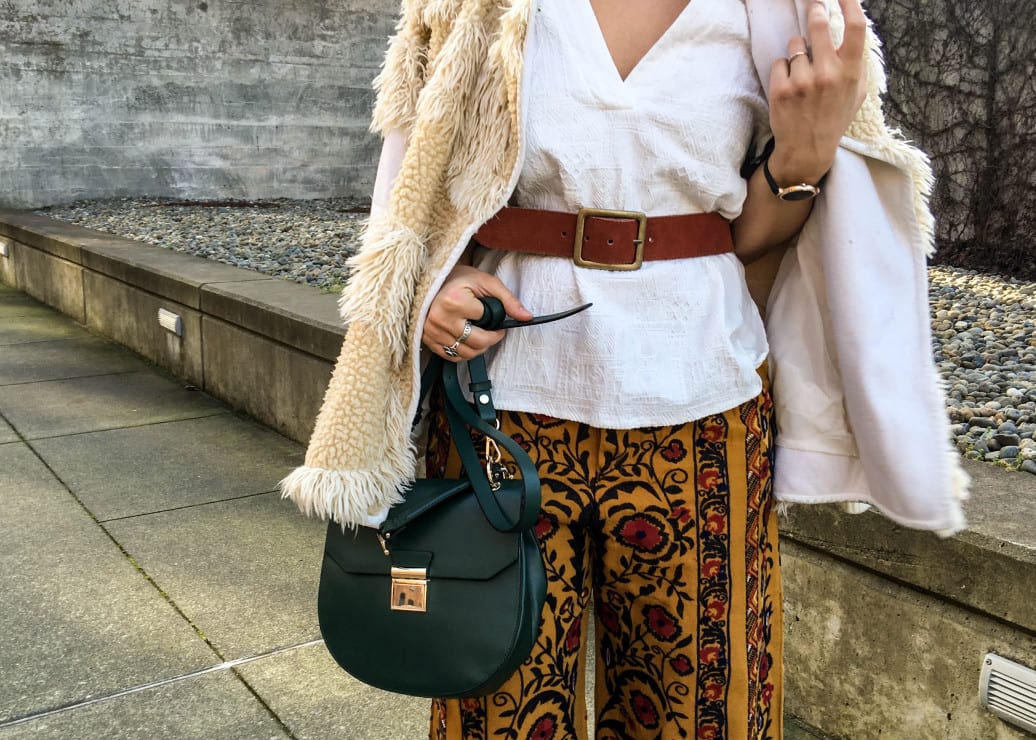 The next hallmark of luxury being embraced by the new 70's wave is embroidery, from your pants to your jacket, to everything in between the more stitched details the better. This trend appeals more to the craftsman movement in clothing in the 70s and still today demonstrates a time consuming form of detail work  that is completely unnecessary but oh so beautiful. Today's pants are a great example of stunning stitch work that almost look like a printed pattern on the culottes yet are oh so more luxurious because of how that pattern was made. It is this attention to detail and time intensive nature of this form of decoration that makes us love this trend so much and treasure pieces that feature embroidery in our wardrobe.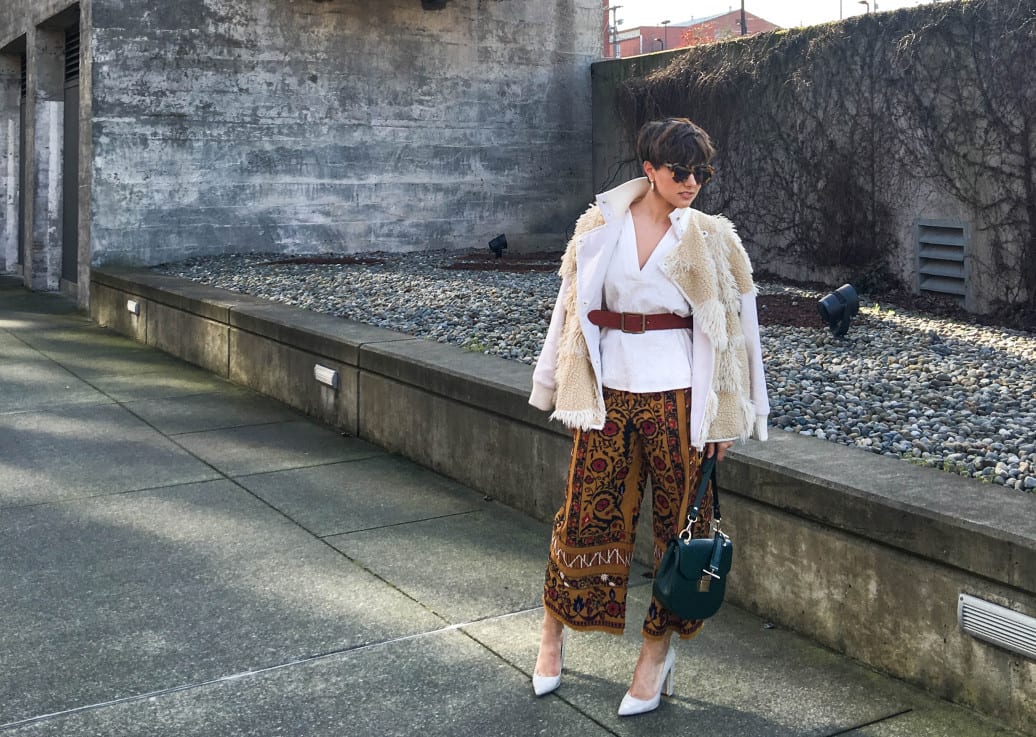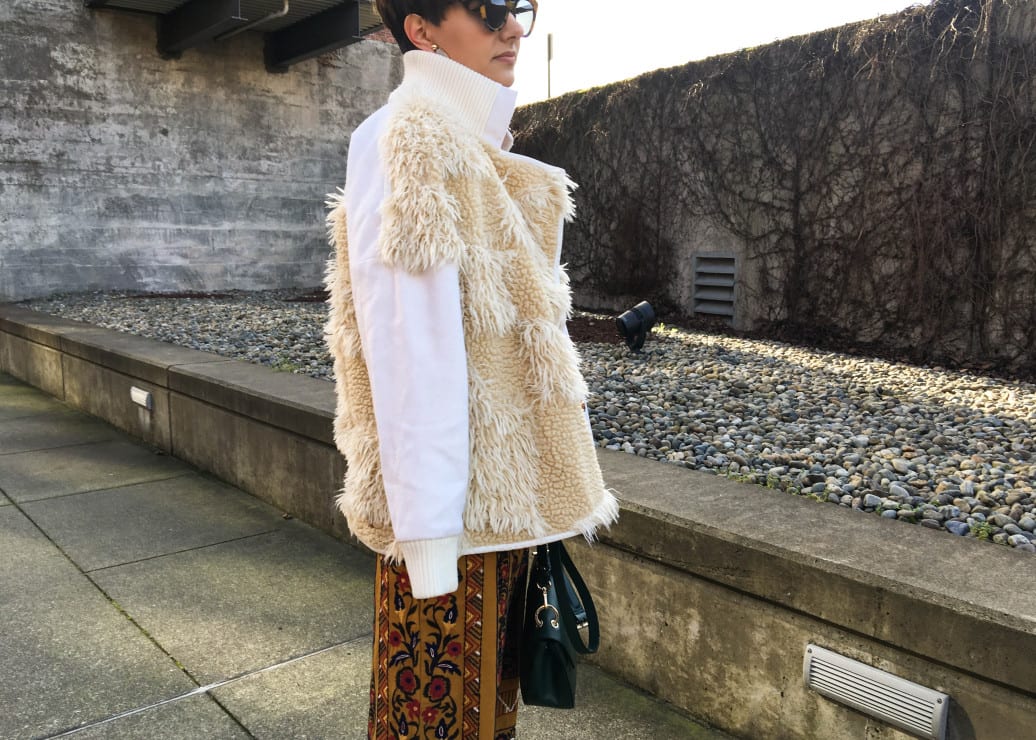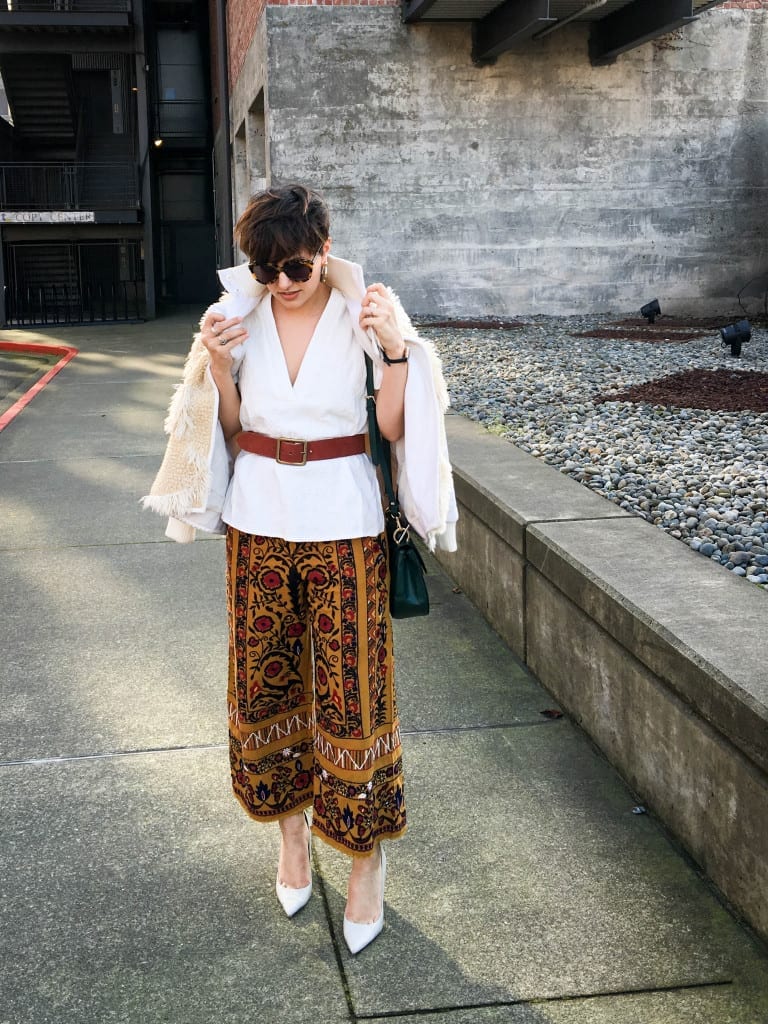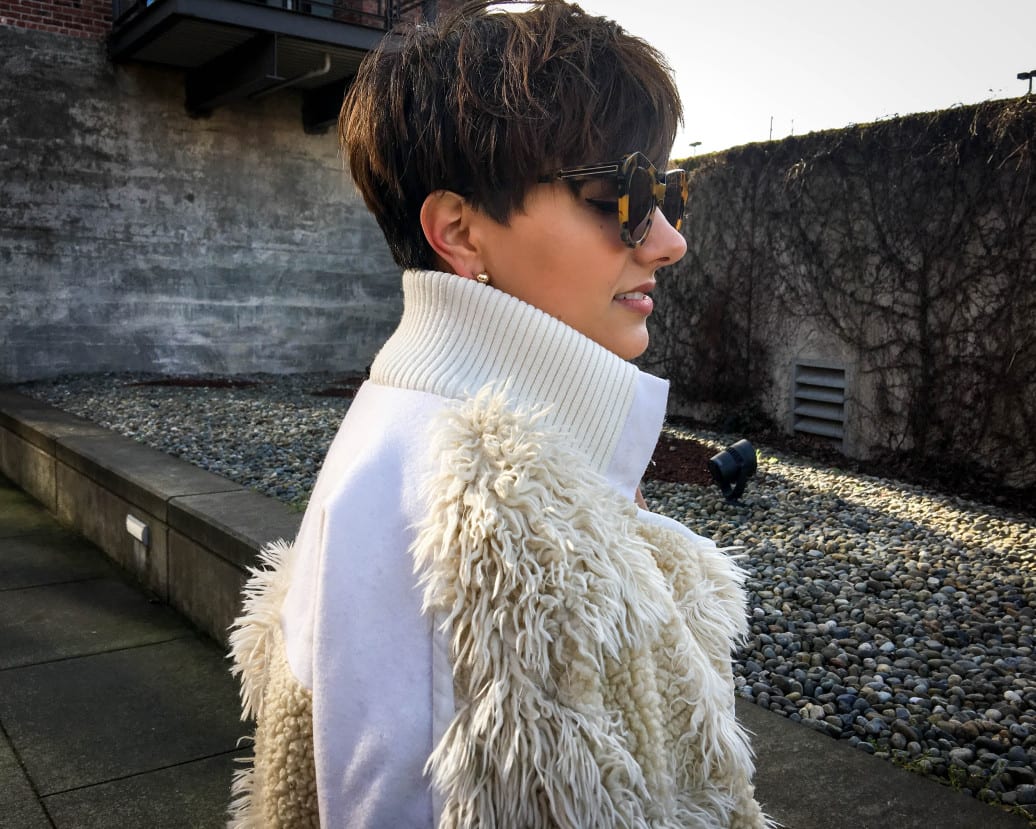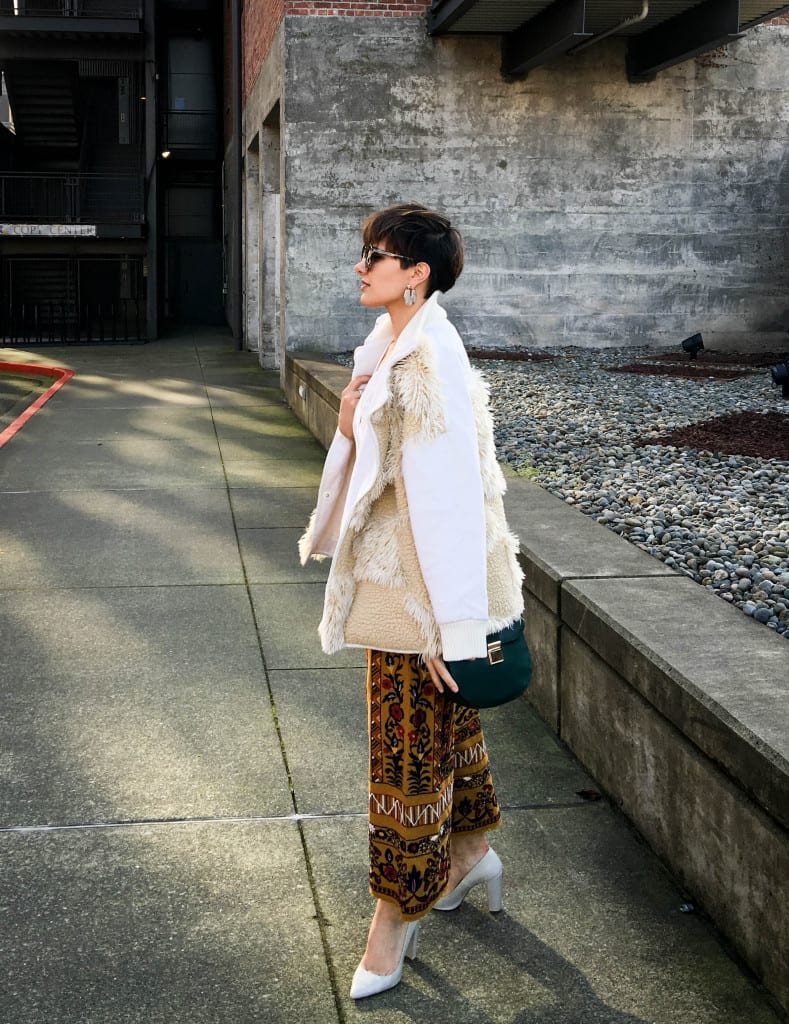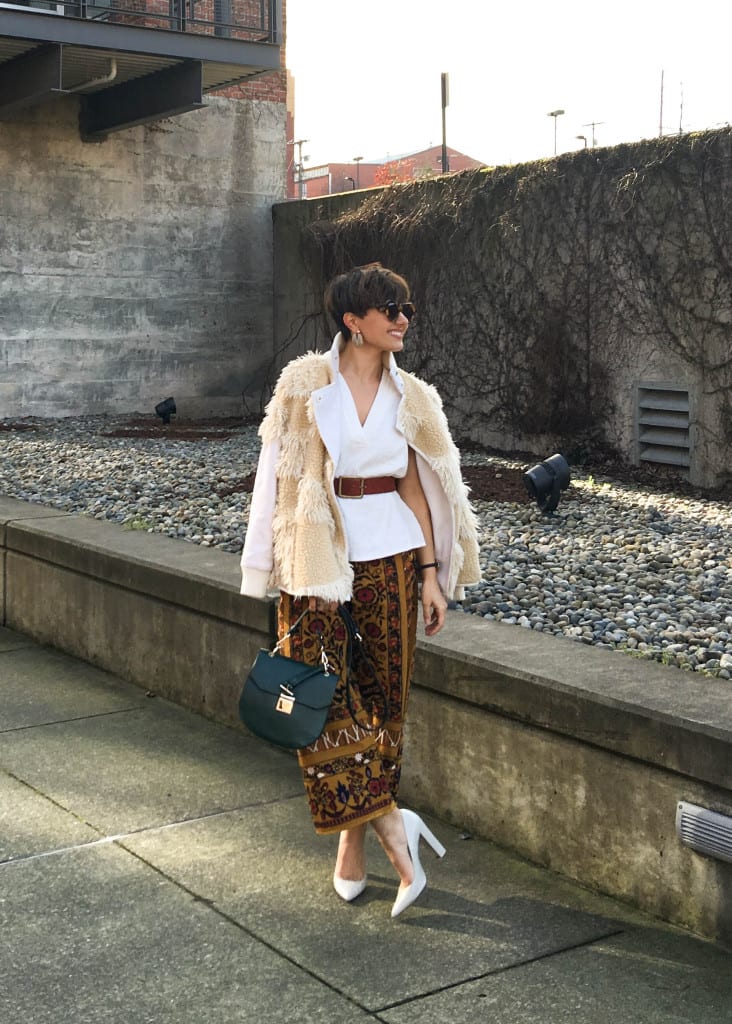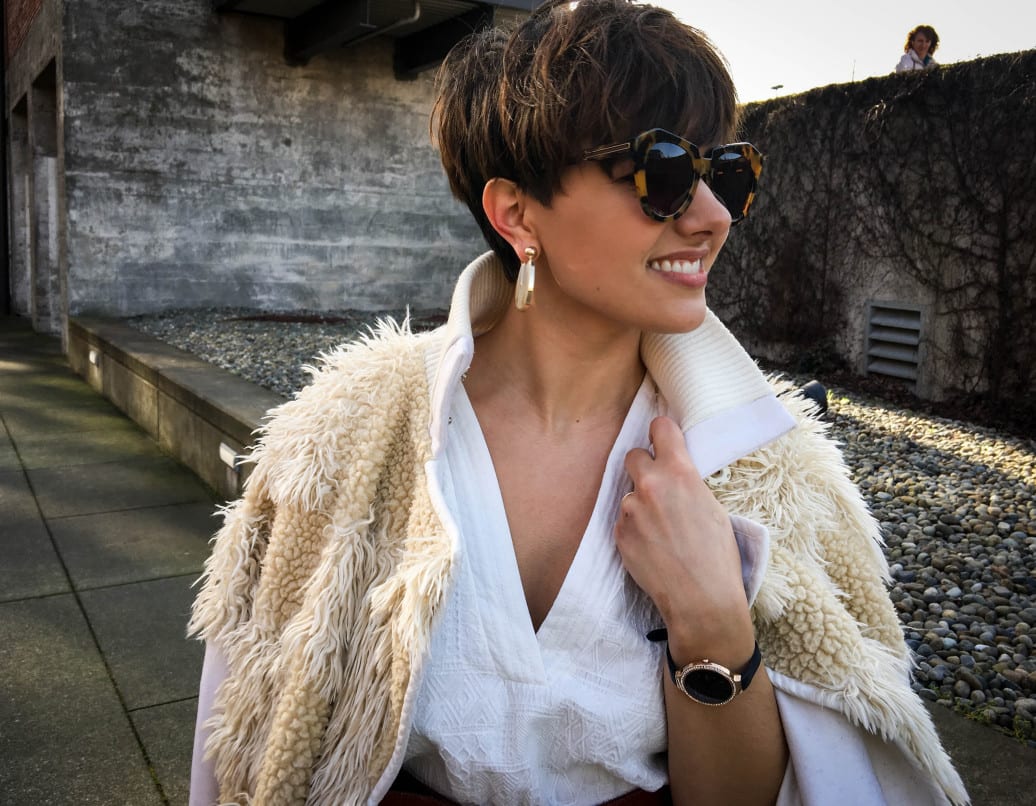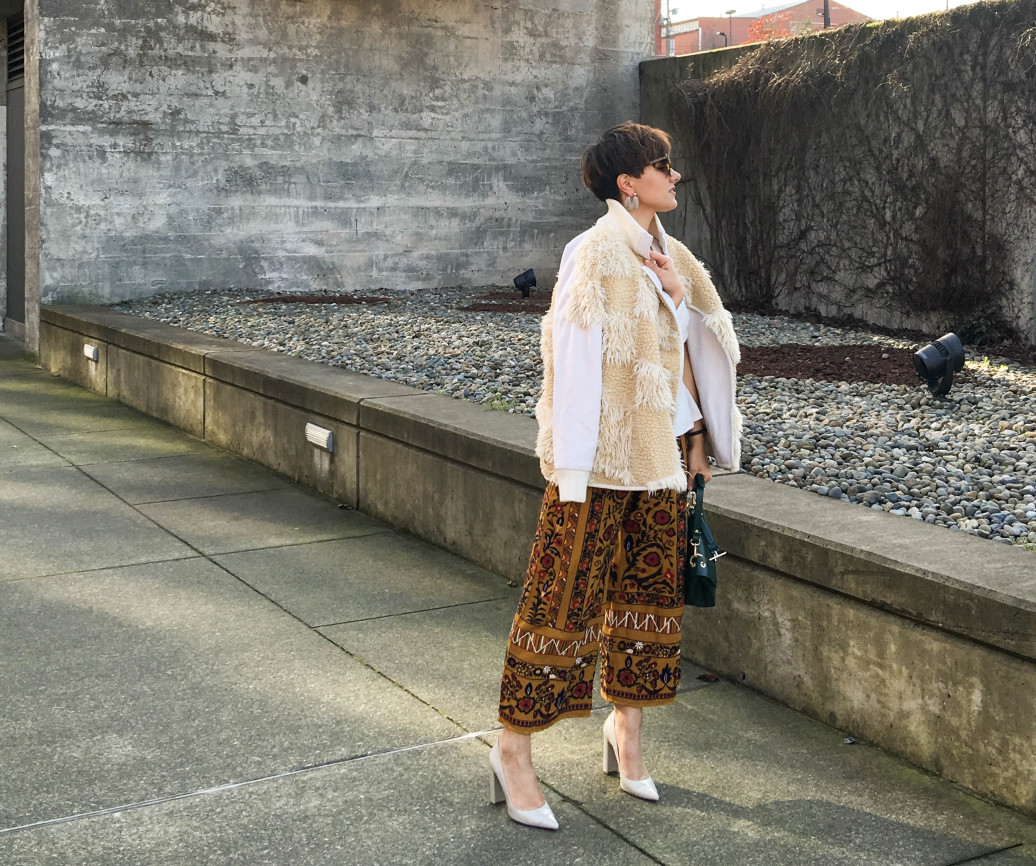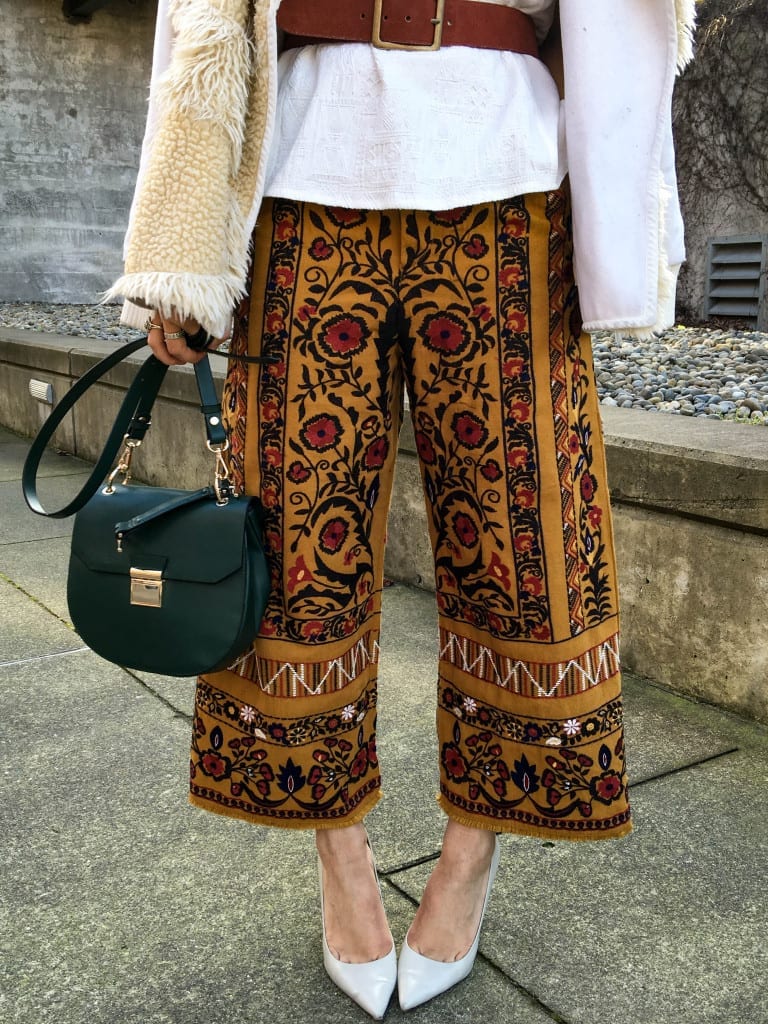 -Zara Embroidered Pants similar HERE
-Tibi Shearling Coat HERE
-Zara Blouse Wrap Blouse
-Karen Walker Sunglasses HERE