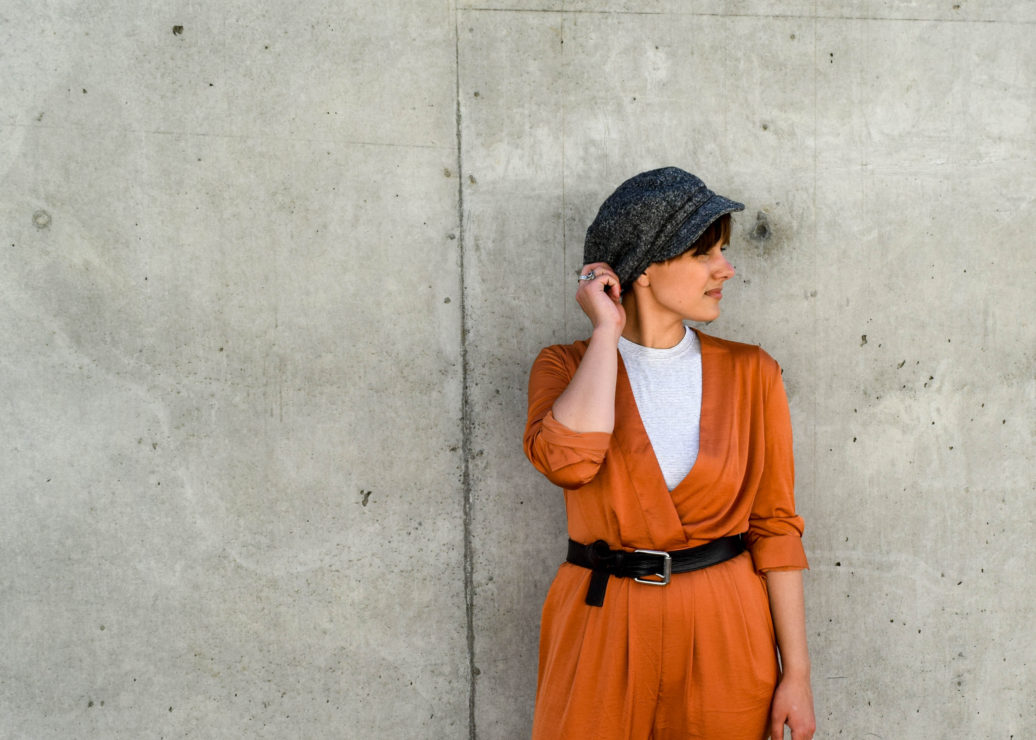 We all have those items in our closets, those perfect holiday or event looks that were EXACTLY what you needed for that party but now you don't know when you will ever wear it again. That was the case with this deep V copper jumpsuit that I bought last winter as an alternative holiday party outfit and guess what, I hadn't worn it since.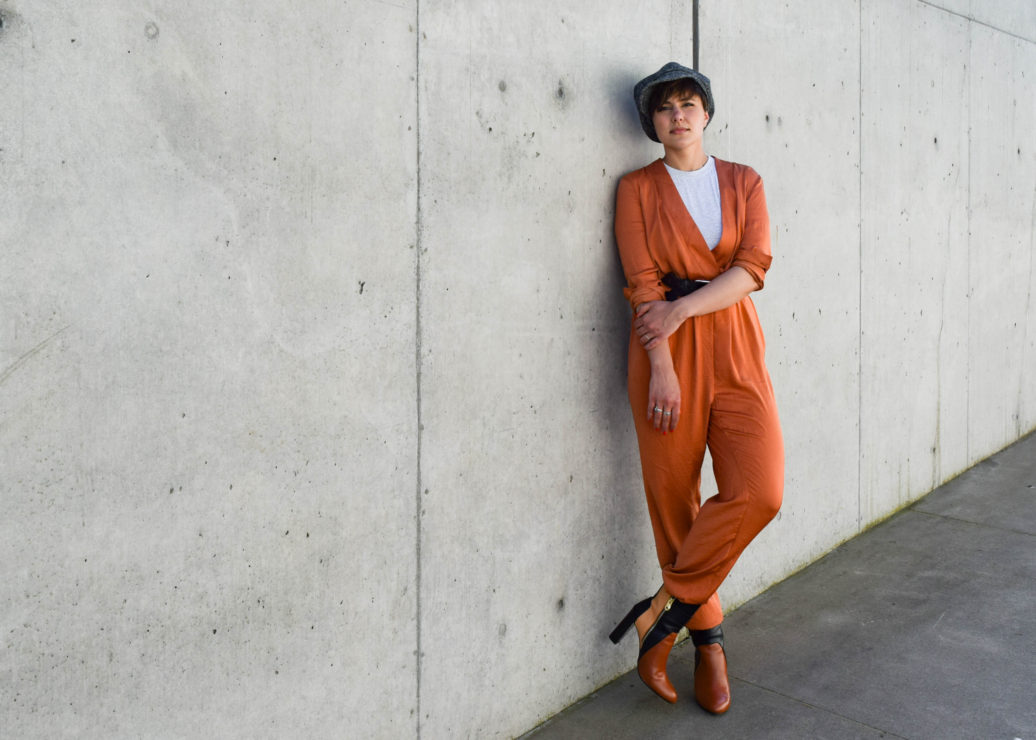 I love how versatile jumpsuits can be and how comfortable they are which is why this was my holiday go to style. However, the sexy deep v-neck of this Fifth the Label jumpsuit that made it rival a mini dress for sassy also made it too revealing for everyday life. The solution to this problem came with seeing a street style shot of a blogger wearing a very similar cut down to her belly button jumpsuit with a fitted t-Shirt underneath. Not only does this add a casual element to the dress jumpsuit but it also makes it look much more like it is part of the jumpsuit itself instead of simply like you threw a tank top underneath.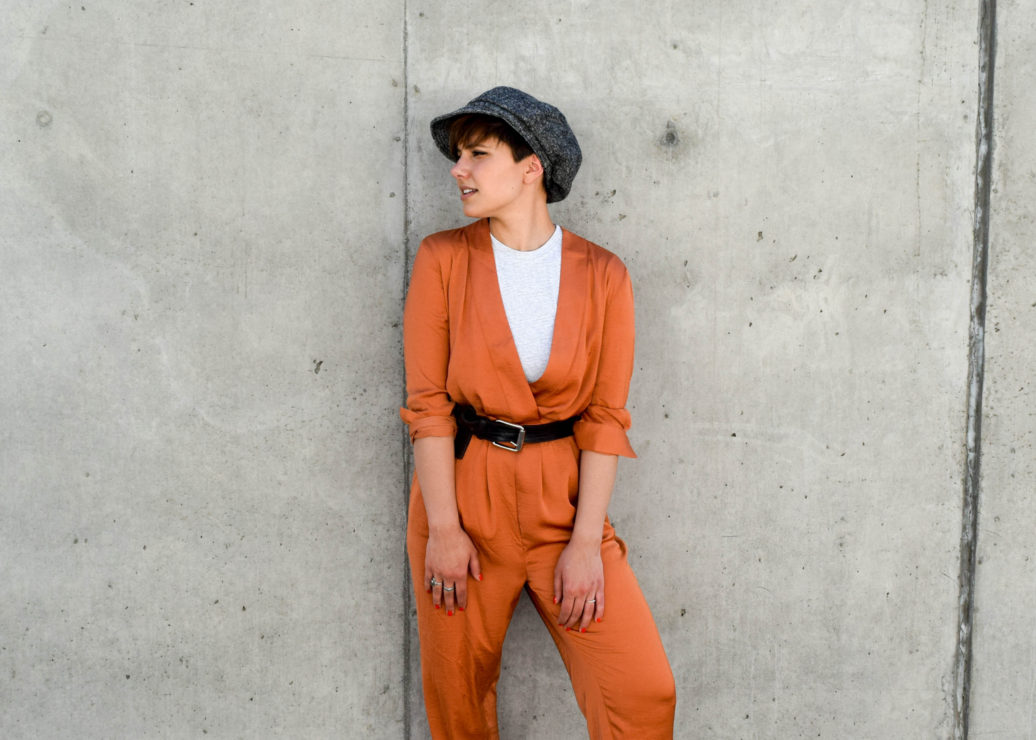 The trick with this styling idea is that the t-Shirt has to be just right: fitted, not baggy and with a neckline that aligns perfectly with the jumpsuit again creating a one-piece affect rather than a layered one. The Brandy Melville t-Shirt below fit the bill perfectly being close fitted and ribbed and in a light marled grey. White might have worked here but I liked how the grey softened the contrast against the bold copper of the jumpsuit.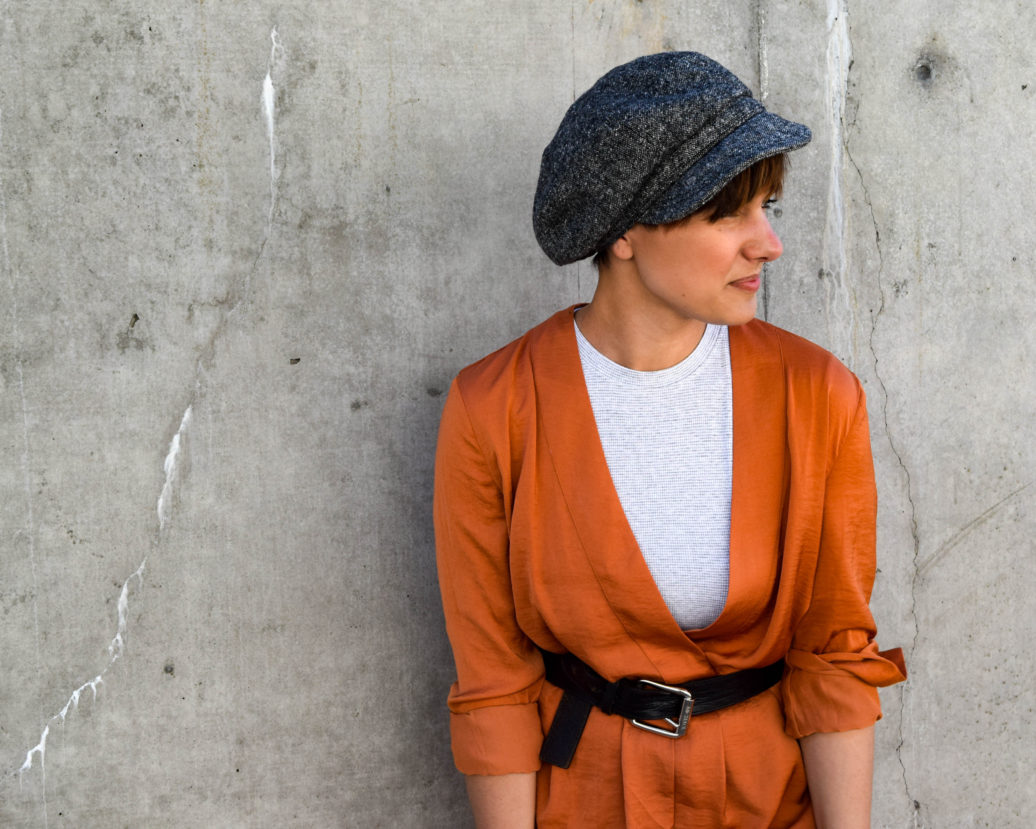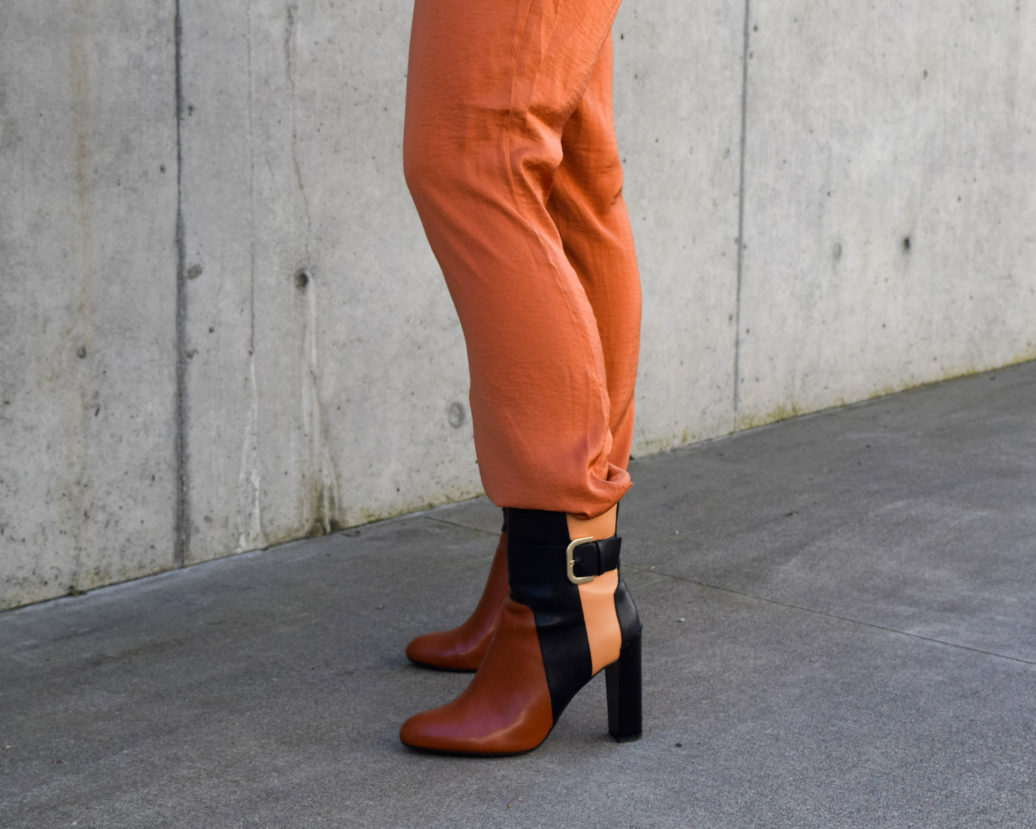 A more casual belt is also crucial here as part of the 'dressing down' of the overall look. Try your basic Jean belt and knot it's extra length. Lastly I topped off the look with my favorite newsboy cap (a trend making a resurgence!!) and we were ready to go! With a little creativity and the right additions you can easily transform that sexy holiday jumpsuit into an easy wearable look for everyday. Would you wear this style? Let me know in the comments below.
Thanks for reading! -Rebecca