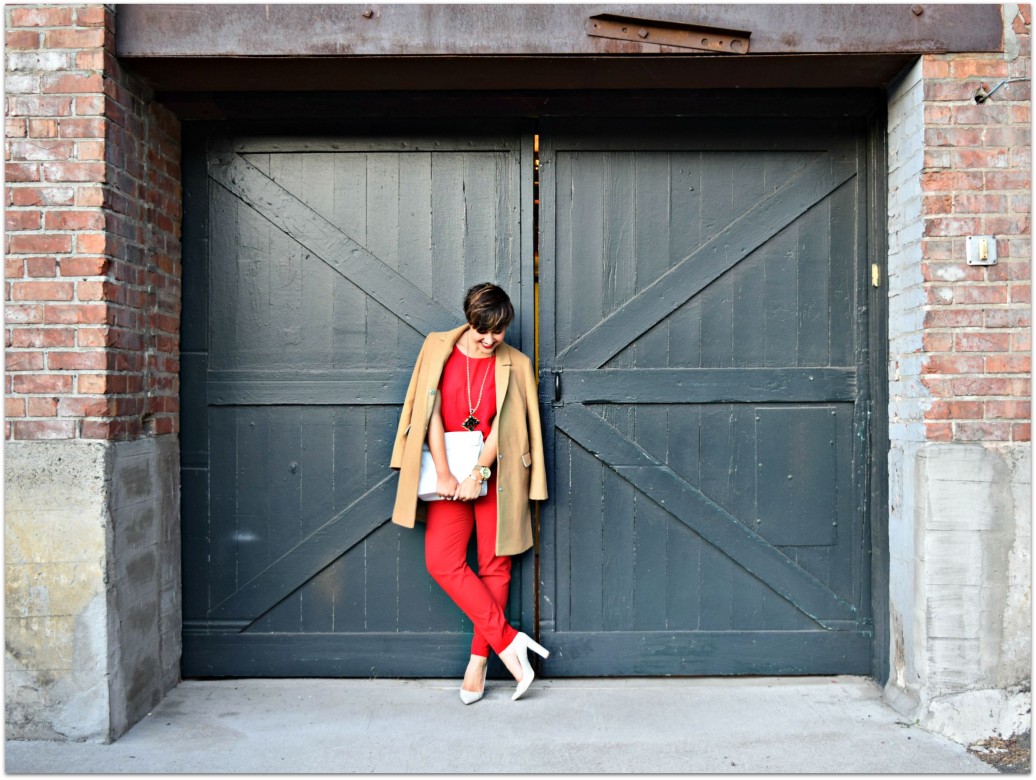 – Red Cropped Trousers similar HERE
– Red Blouse similar HERE
– Topshop Camel Coat HERE
– MAC Viva Glam Lipstick HERE
– Necklace & Handbag Forever21 (old)
Let's break this down, every day we get up and we have to get dressed, which means we put together outfits of some kind every day of every week, generally. Perhaps you are like me then you like a lot of variety in your wardrobe or you don't like wearing the same combination of garments very regularly. Regardless of how big your closet is or how many days you get fully dressed that still is a lot of thought and outfit planning that we do daily, weekly, monthly etc. As a fashion blogger I feel even more acutely aware of what I am wearing since I so frequently photograph my outfits and essentially have documentation for the last time I wore each article of clothing in my wardrobe. So what happens when you get into a rut; when your ideas for new combinations and sillouettes dries up? How do you get out of an outfit rut?
I found myself in exactly the situation I am describing earlier this week when I found myself staring at my closet with absolutely no inspiration for what to wear. Sure I can haphazardly throw something together for the office but the lack of cohesion led to very lackluster looks and lots of frustration. Normally I would just look dischevelled for a while and move on but I am a blogger, this is my business and I had the outfit planning version of writer's block.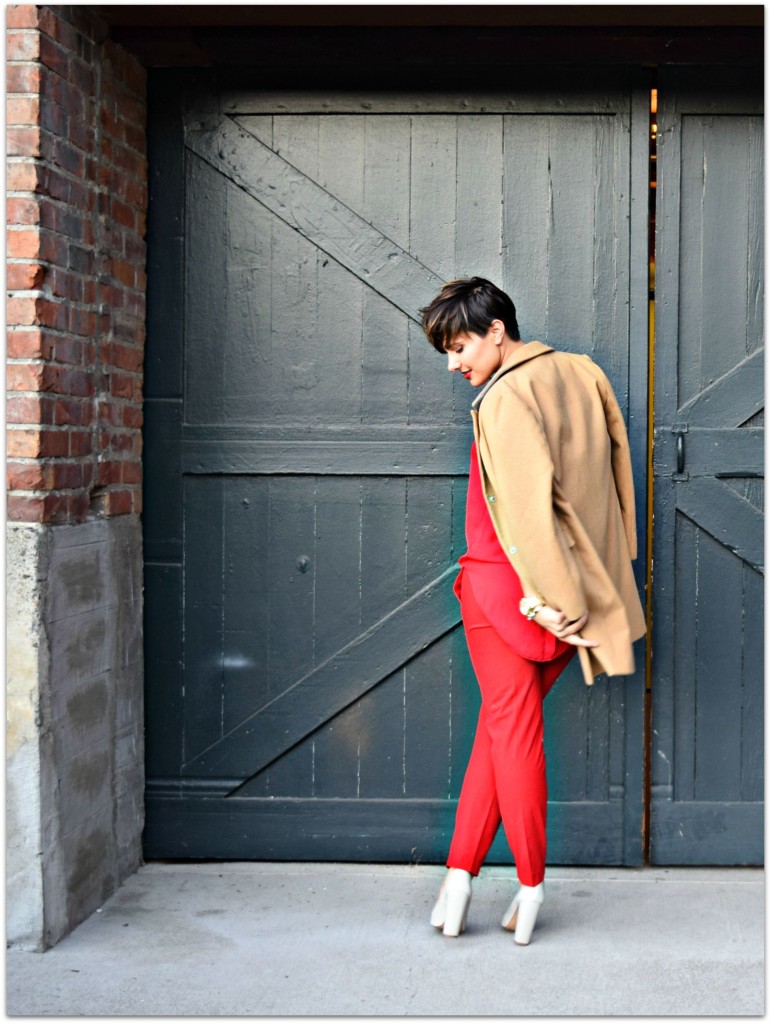 Here was my solution: First, I looked at all of the street style photos I could find and since we are in fashion month there was an abundance! Yet that did nothing. So I turned to my own personal archive of my style evolution, my blog and started looking through old photos. That is where inspiration struck. I noticed an all red outfit I had put together years ago was very similar to one I had seen at last year's Fashion Week, only I had topped it with a scarf instead of a coat. I swapped the scarf for a coat, adjusted the accessory color palette and voila! A brand new take on an old standby and there was absolutely zero originality required on my part! Now I do hope that my inspiration problem resolves itself but in the mean time I am loving revisiting old favorites and adjusting them to make them relevant again. Plus I find myself reviving old pieces from my wardrobe that I had forgotten which is always a great thing.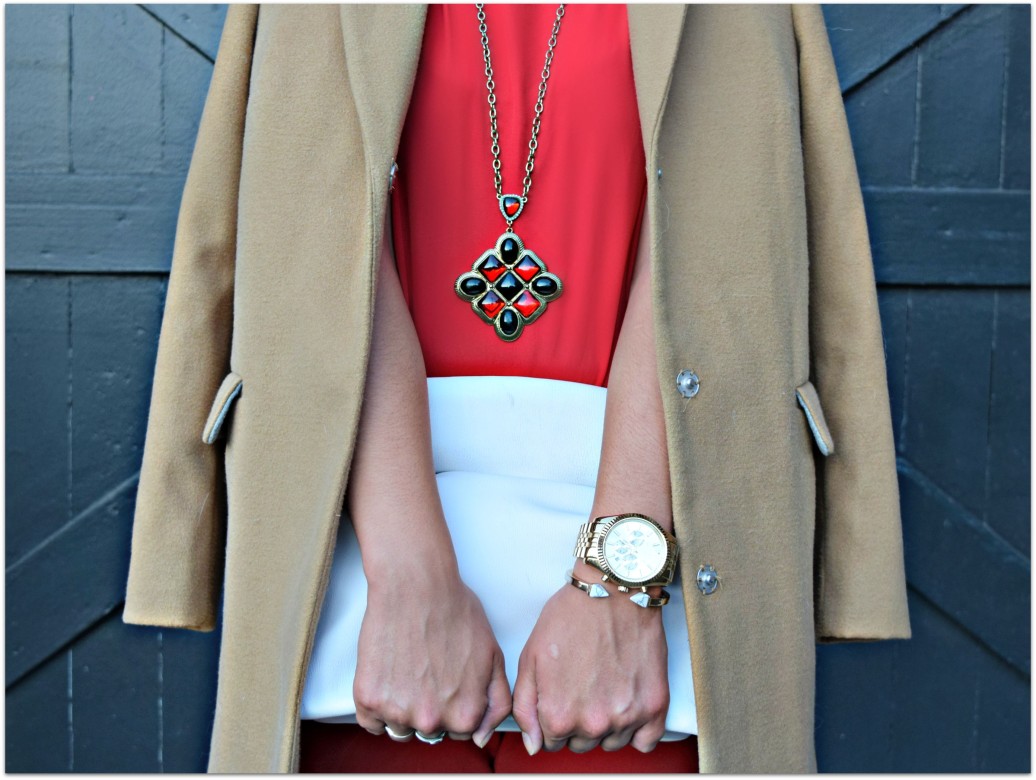 The next time you find yourself staring at your closet without a clue what to wear take a cue from me and start reviving your old favorite outfits (we all know we have those.) You just might rediscover a favorite item or a style that you had forgotten looked fantastic on you. Your inspiration will come back eventually but in the mean time you can breathe new life and new appreciation into your old style and old wardrobe.