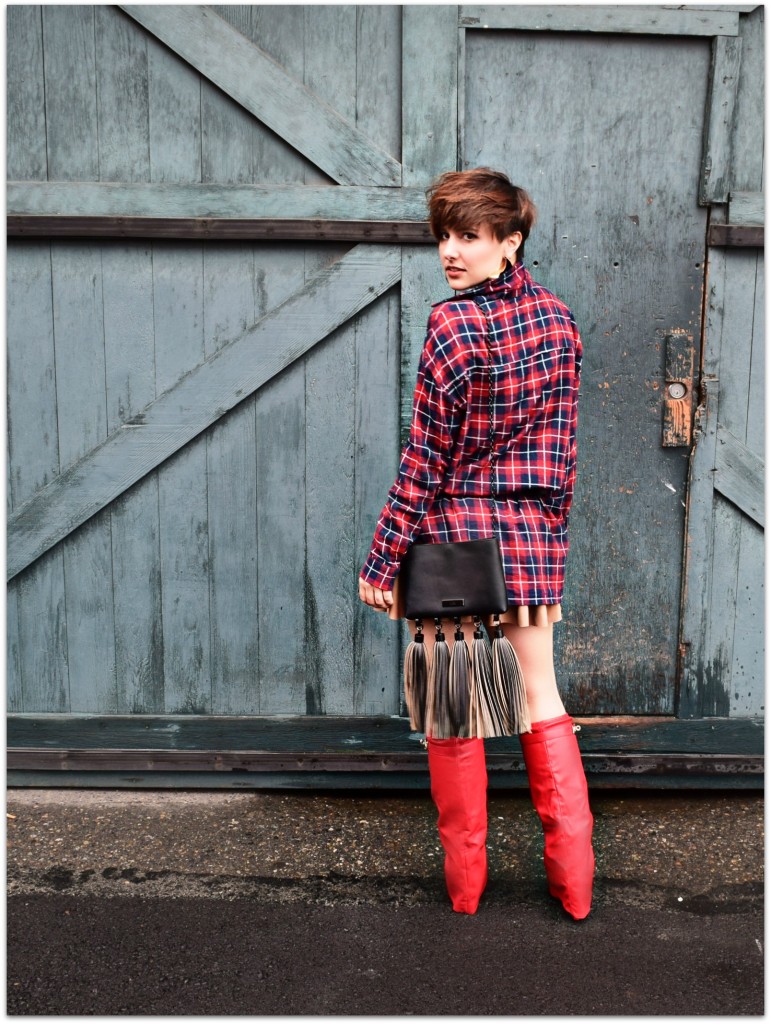 Over the years I have learned that I 100% absolutely am a shoe gal. If there is only one thing in my outfit that adds a punch of pizzazz it is almost always my footwear. Similarly, a great pair of statement shoes can turn any dull outfit into a show stopping one which is why instead of sticking with a safe black boot I chose a fiery red version of these Givenchy Shark Boot knockoffs.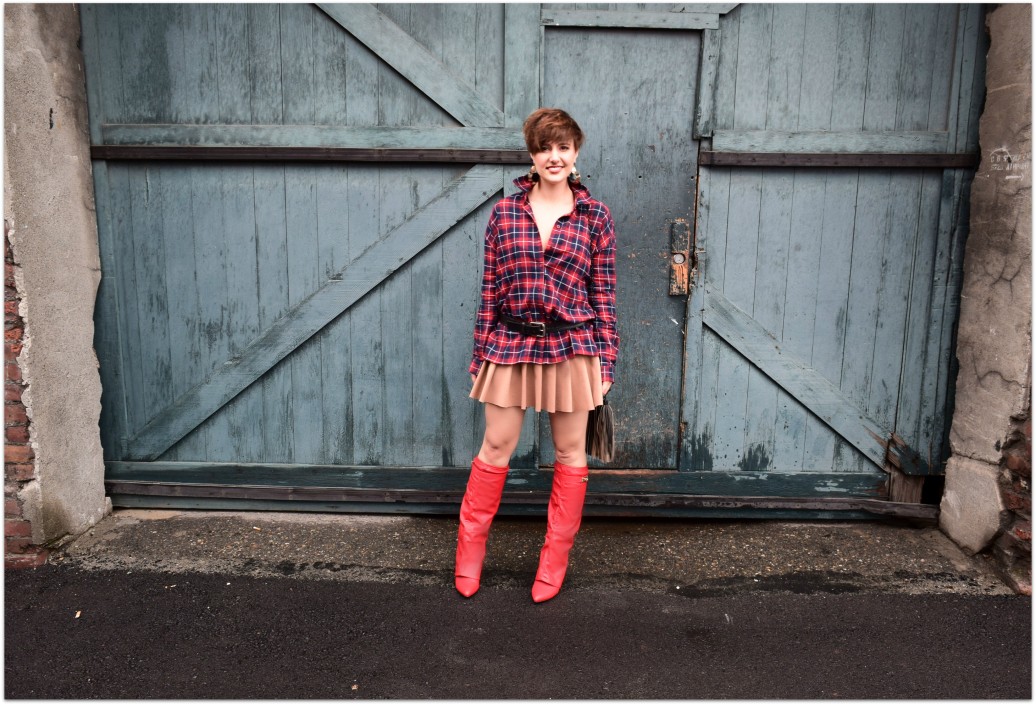 I was absolutely thrilled when I found these Givenchy knockoffs the other day (read the post here)  but something about buying another pair of black boots put me off from buying them immediately. When I look in my shoe closet I do have several pairs of statement boots but some of them are so loud that wearing them frequently is simply impractical. This Givenchy Knockoff in red struck me as a way to have a classic boot shape in fabulous color that wasn't so impractical that I couldn't wear it frequently.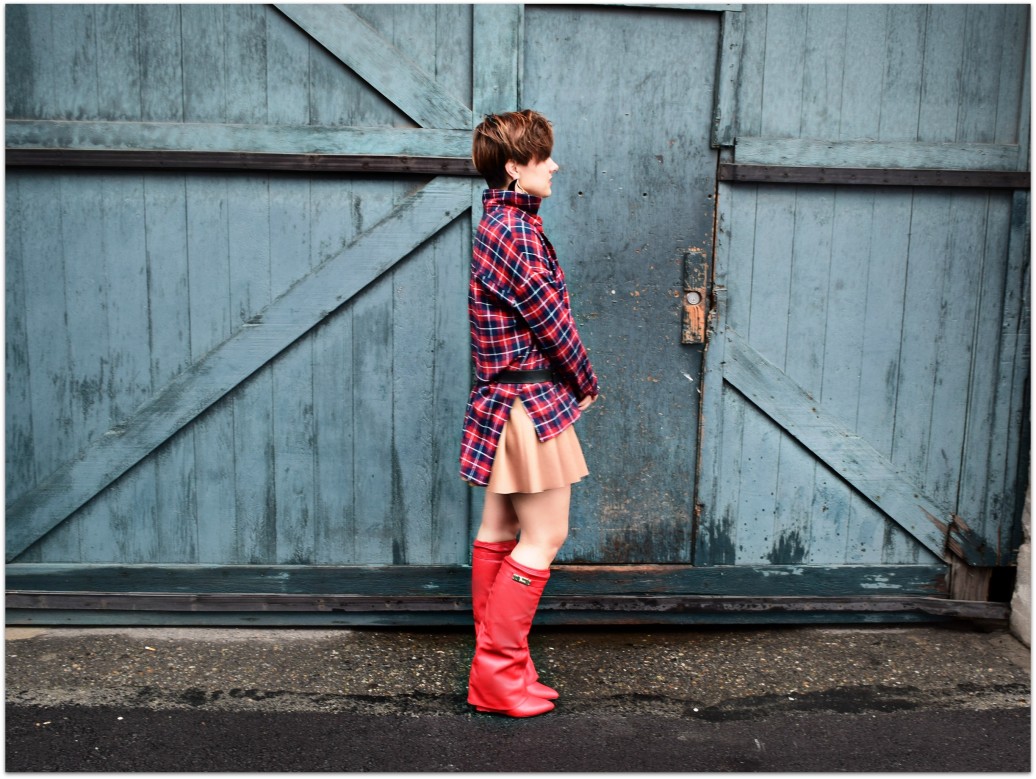 I admit red is possibly the least inconspicuous color you could ever wear, especially in a knee high boot but if you don't care if you turn a couple heads when walking down the street they can also be oh so fun! Simple black outfits turn into palettes on which to showcase your fabulous taste in footwear. Red boots aren't for everyone but if you dare to try them I promise you won't be disappointed.
So be BOLD! And have a fabulous week and remember it's a short one!
Thanks for reading!-Rebecca