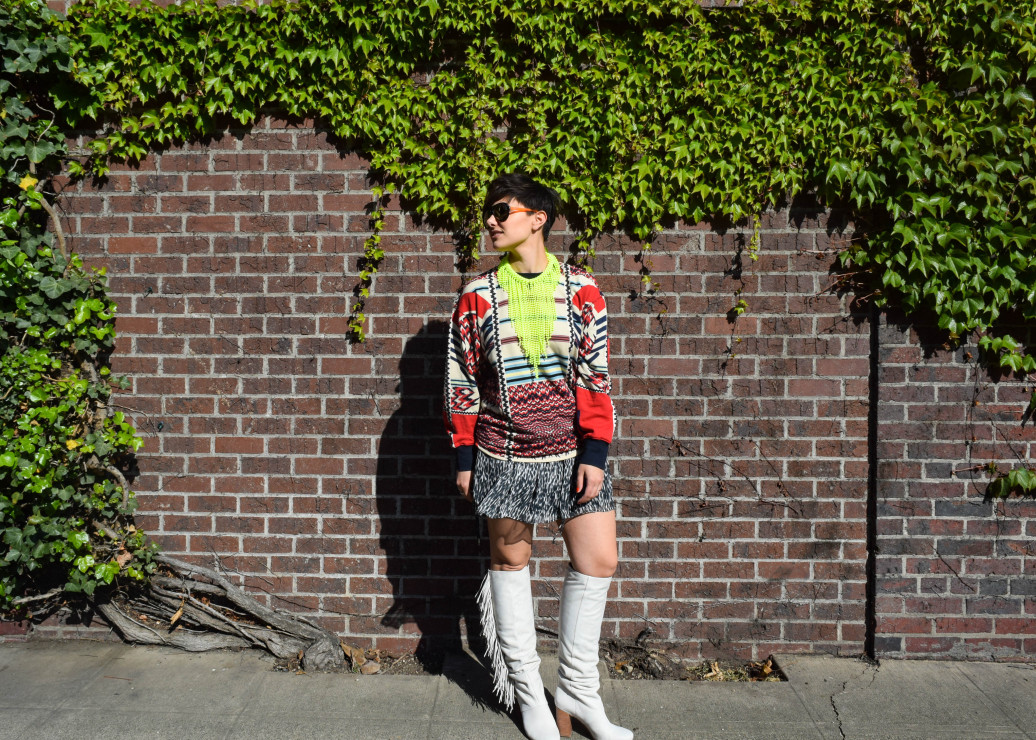 Happy Coachella season everyone!! While I personally may not be attending festival festivities this year that doesn't mean I can't participate in the current phenomenon called 'festival dressing' and you can too! Tickets or not, together we can take this whimsical tribal wear and make it part of our everyday looks. Welcome to festival season, Blogger Not Billionaire style.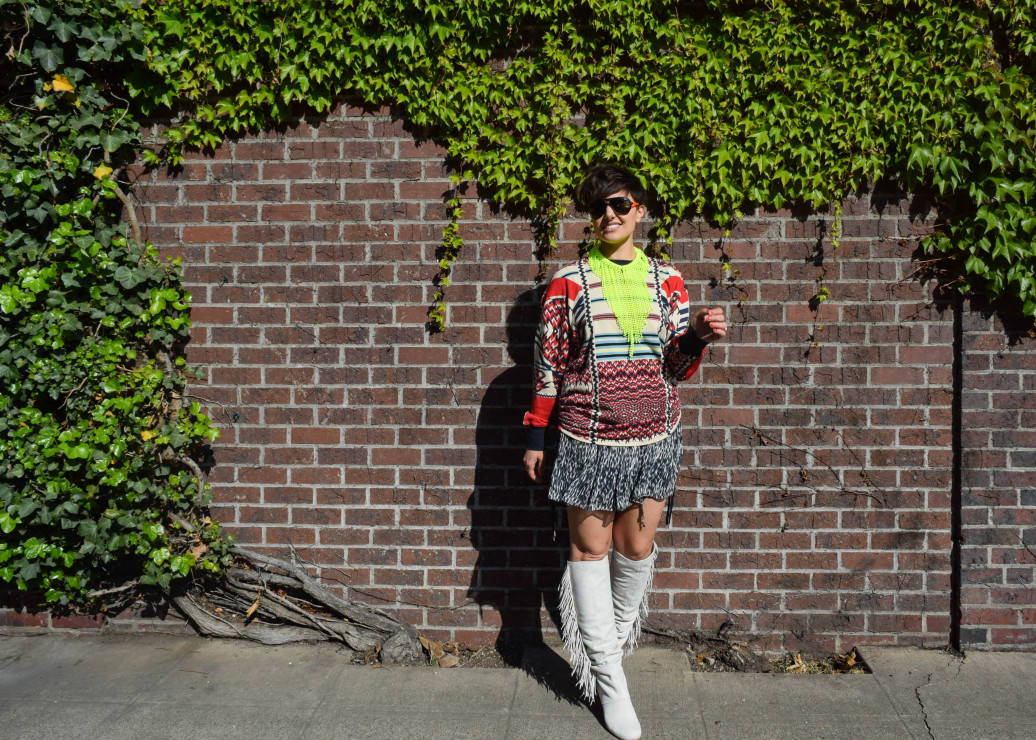 When you think of festival wear I bet you picture maxi crocheted skirts, crop or bra tops, circular glasses and either braids or western hat and honestly I do too, but this season the tides seem to be changing a bit. More and more celebrities and fashion bloggers are being inspired by the runways and the current trends not just the dessert and their old bohemian standbys. That means we are going to have to get a bit more creative this year in how we dress which in my opinion is WAY more interesting than a pair of cutoffs and a crocheted pullover.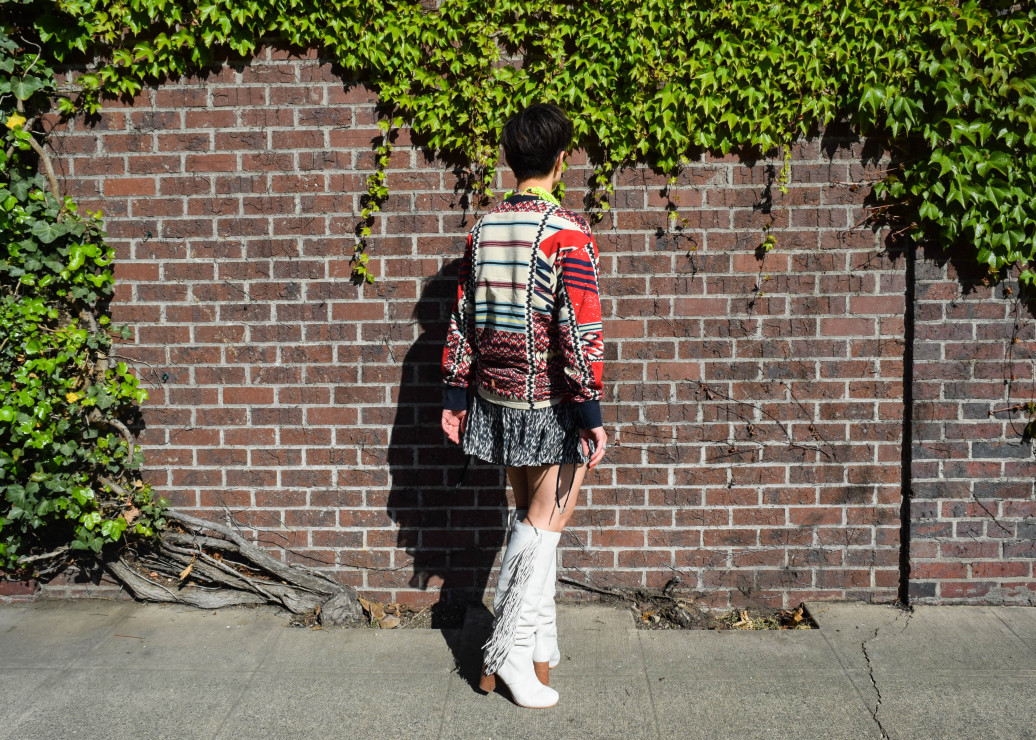 This year for my festival inspired look I stuck with the tribal theme however I interpreted it more through sportswear in my H&M Studio sweatshirt which hits on the every present athleisure trend that is having a moment but it also has the colors and the pattern relevant to that tribal feeling. A contrasting skirt continues with that tribal feeling that goes so well with the dessert for Coachella. I took my inspiration for some of this from Pernille Tiesabek's Altuzarra choices for her Coachella spread on Vogue.com (find that HERE.) To play into the neon printed fun on the sweatshirt I added an old H&M neon necklace that is has neon festival goodness written all over it and last but not least I donned my favorite suede fringe boots that add just enough of a western kick which is a necessity for a festival look.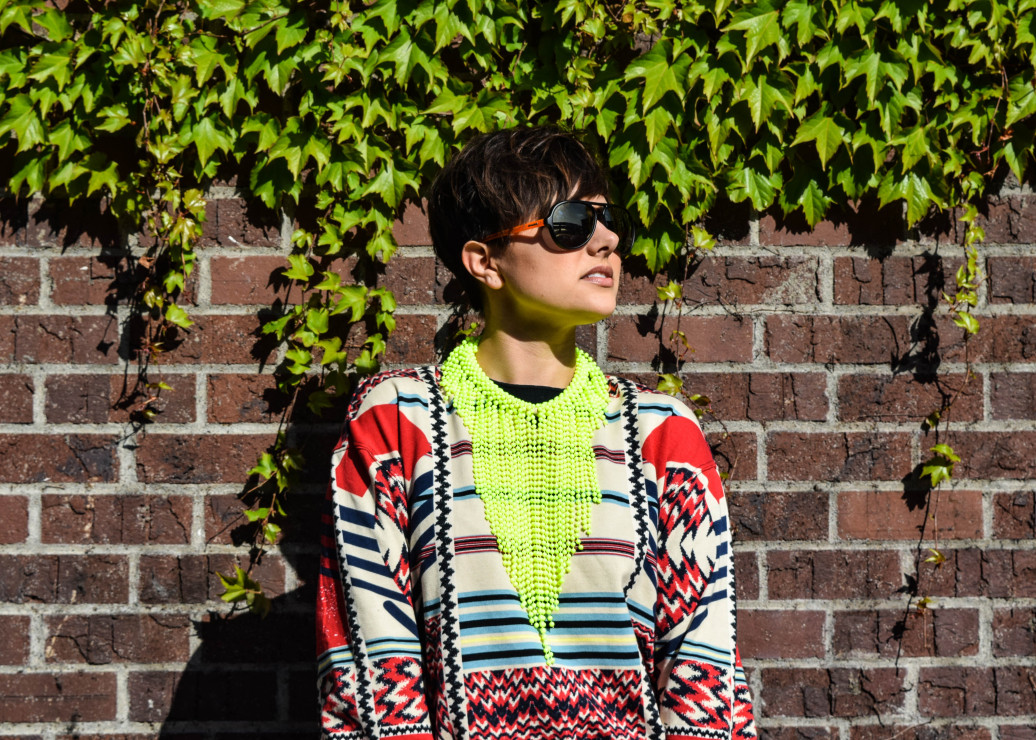 I love that so much more individuality and diversity is getting infused into Coachella dressing this year and I can't wait to see what everyone wears! What would you be wearing if you were going to Coachella this year? Let me know in the comments below and who knows, maybe next year we can go together!
Cheers! -Rebecca