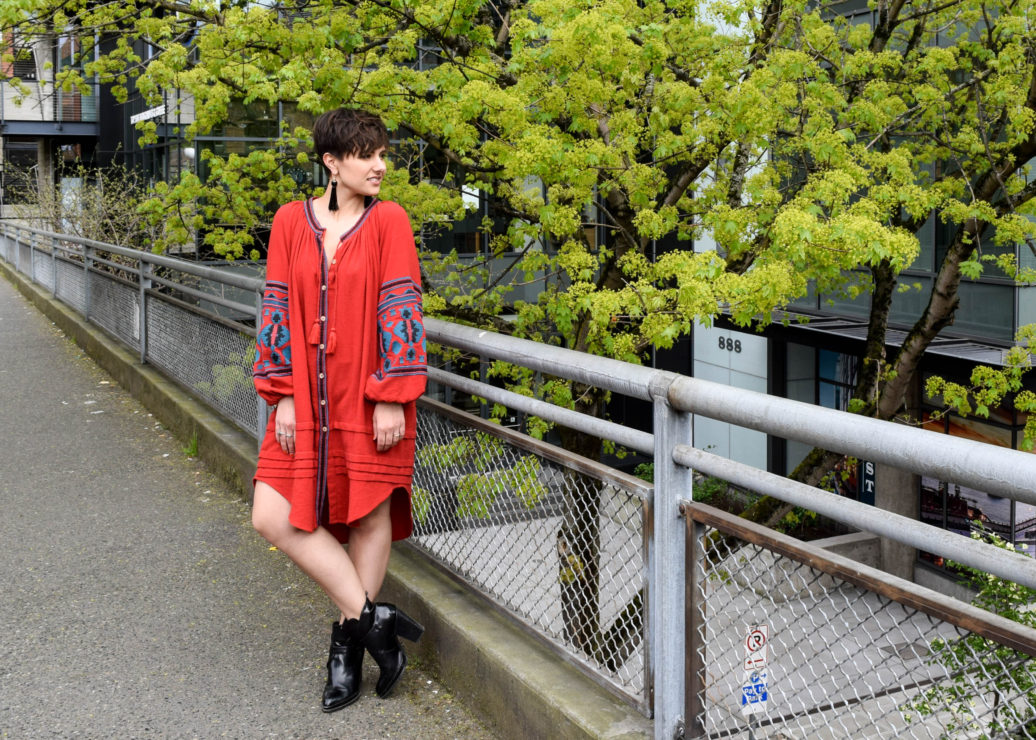 I know I sound like a hypocrite continually saying I am "not a dress person" then showing up in another AMAZING dress like this one yet what can I say, I keep finding the perfect dresses to wear this season. Maybe this is proof that dresses in general can be my style because this Free People stunner DEFINITELY is, it's that you just have to find the right one.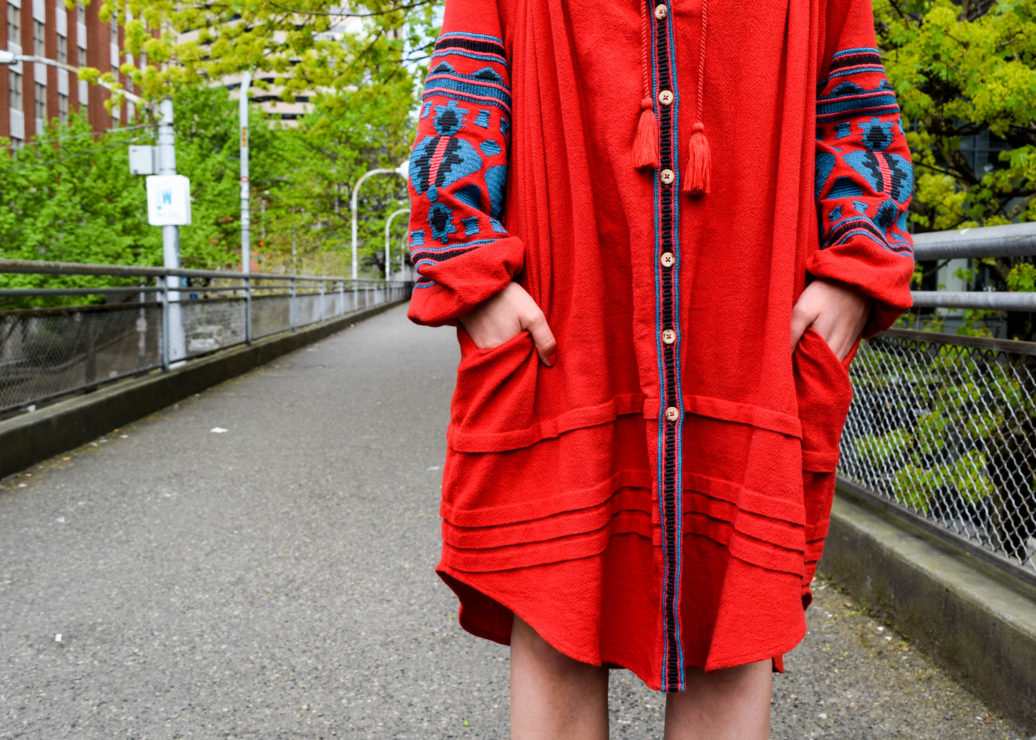 If you follow street style trends then you know that Ukrainian traditional dresses are majorly in right now and if you don't well then now you know and what means to you is bloused sleeves with massive embroidery = winning. This style is meant to be oversized although I did size down to a XS per the reviews and was glad I did. Clearly red is a favorite of mine for dresses as nearly all of my dresses happen to be red… something perhaps I should try to diversify. The rich red of this dress makes it show stopping though and as it sweeps behind you when you walk it does it's part to stop traffic for you.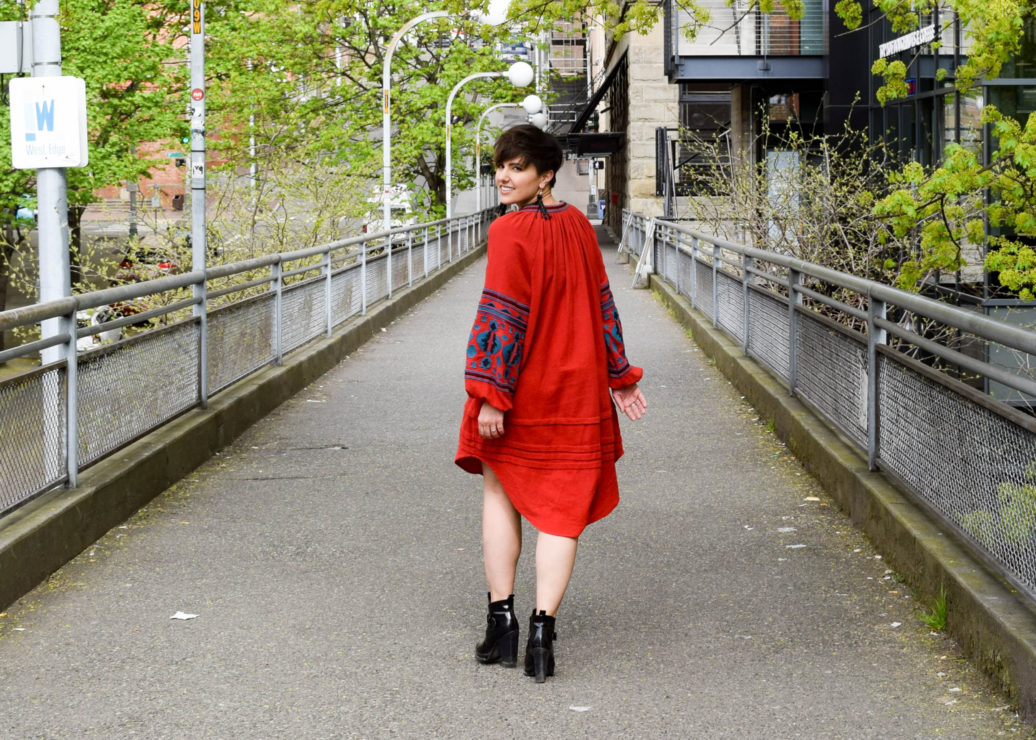 The key for me seems to be finding feminine dresses that don't feel 'girly' and comfort is always a big factor especially if it's something I am going to wear to work and commute in. This dress is as easy to wear as it looks and equally as comfortable. A slightly heavier fabric gives it a little weight and a little bit of warmth so you don't have to worry about freezing to death in it if it isn't 80 degrees out. On the flip side of that the loose, breezy feel of the dress also keeps you nice and cool making it another perfect Spring/Summer dress.