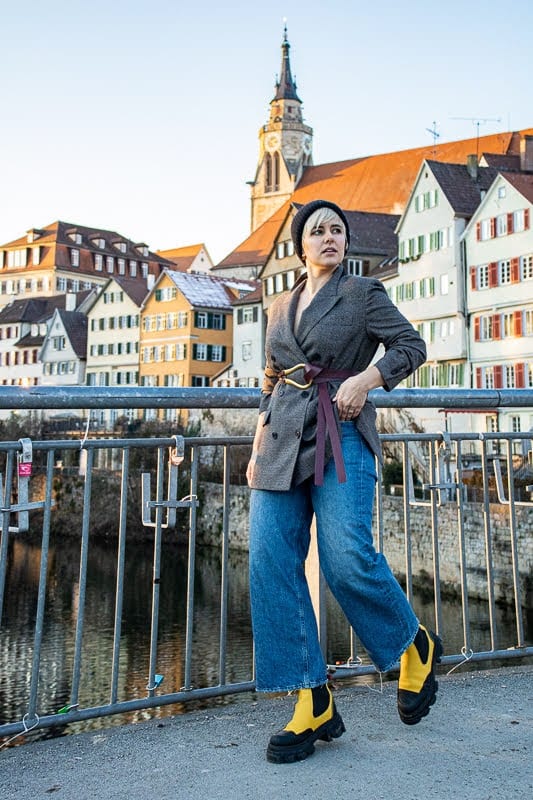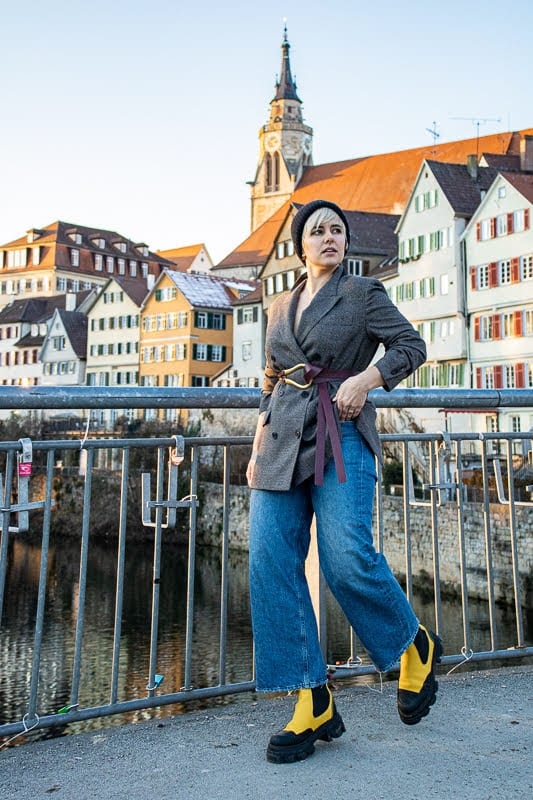 Blazers! I could write an ode to them, functional, structured jackets that turn any look from put on to put together. When I polled the audience on Instagram blazers were voted #1 for 'item in my closet I love but don't wear often enough.' The situation is the same for me as well. I narrowed down two reasons why these great items don't get worn enough: First, blazers have a connotation of being formal and we don't have anywhere formal to go so they don't get worn. Second, we don't have enough ideas for how to translate blazers into easy everyday wear (except for with a pair of jeans and t-shirt.) I can't change all of our work situations so we will focus on #2 this week and provide inspiration for how to style a blazer and get a lot of wear out of them in the first place.
This week's inspiration outfits are split into two groups, easy styling and Gucci inspired or maximalist styling. These were chosen as foundational outfit ideas since one was easy and accessible while the other should push you out of your comfort zone. This week's daily outfits will be intentionally somewhere in between so find my on Instagram to follow along in my daily Insta-stories.
How to Style a Blazer: Easy Styling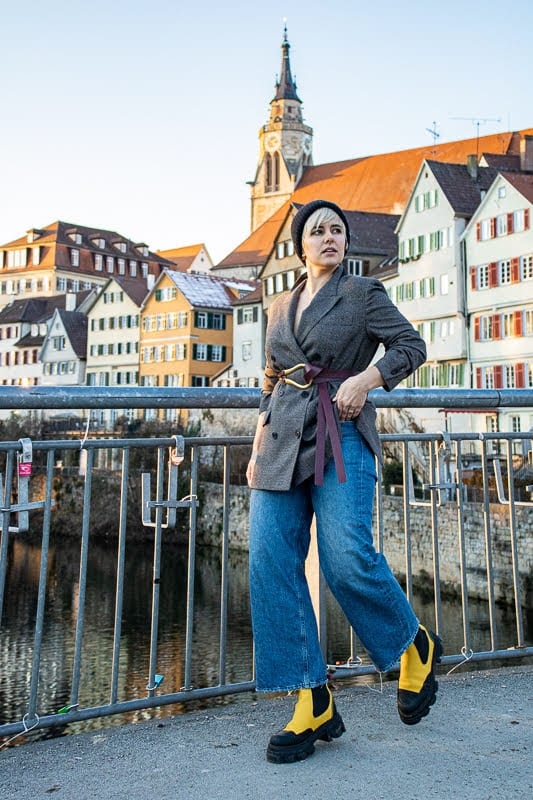 Casual and easy, those are the descriptors I was pursuing in this set out outfits. The first, bottom middle, is simply a white t-shirt, navy blazer with a classic trench coat over the top. To spice it up I added faux snakeskin pants and a pop of a white boot. It's a look anyone can easily wear regardless of their style. In the lower right an oversized boyfriend blazer is belted over a pair of wide leg Agolde jeans. Yellow Ganni boots add an unexpected pop of color but it's still a simple, classic look. The bottom left look is dipping it's toes a bit into next week's color blocking but overall it's a classic styling. Faux leather camel pants pair nicely with an oversized green sweater. A structured Jill Sander blazer fits nicely over top and a white boot provides a balancing pop to the look.
How to Style a Blazer: Gucci Edition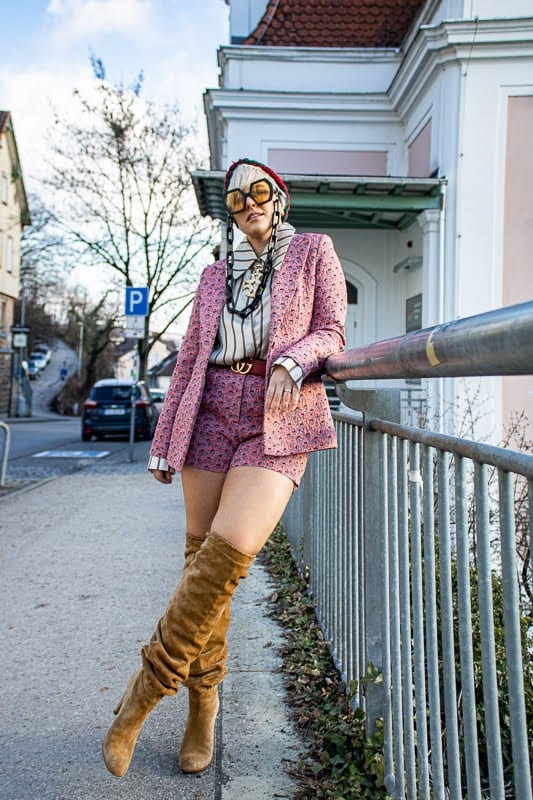 Explaining why I love Gucci so much would take another post so for now let's just say there is much to be learned from the impeccable styling done under the helm of Alessandro Michele. The first set of blazer clad outfits are meant to seem easy and these are meant to push you to do more with your outfit.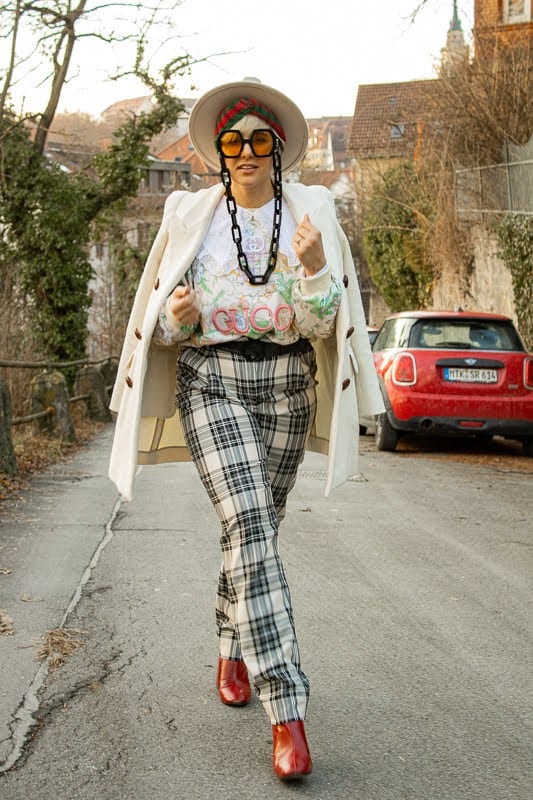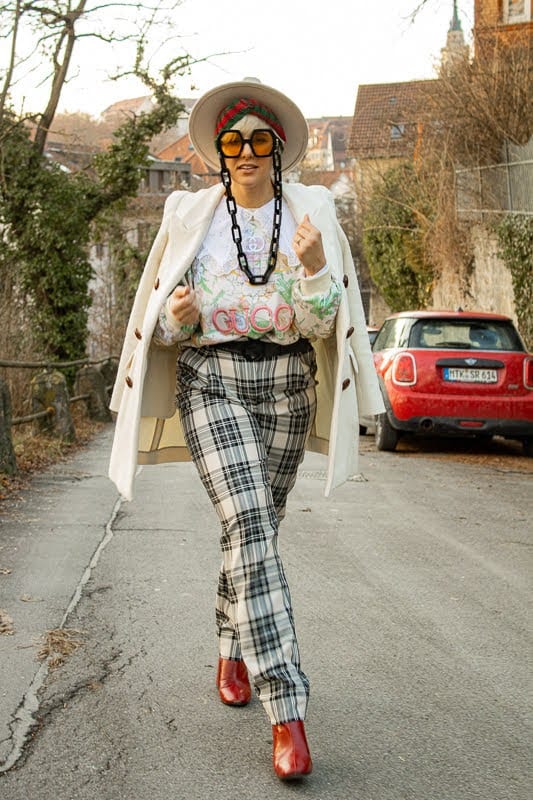 It is currently below freezing in Germany so this layered look was exactly what I needed. It features a heavier blazer from Isabel Marant showing that blazers can serve as true outerwear as well.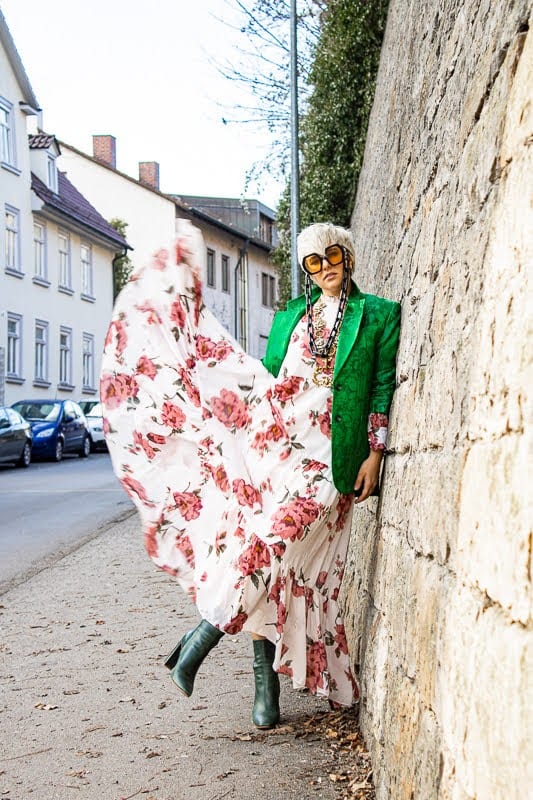 Fundamentally this outfit is simple, it is a blazer worn over a maxi dress. What makes it interesting is the mix of a textured bright blazer contrasted with a floral print and statement jewelry.
My motto for Gucci-fying anything is the opposite of Chanel. Instead of taking one thing off before leaving the house Gucci says add one MORE.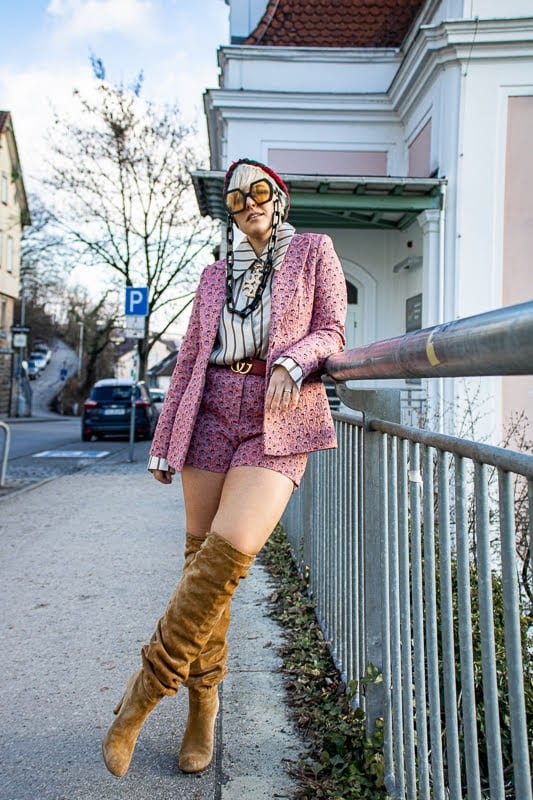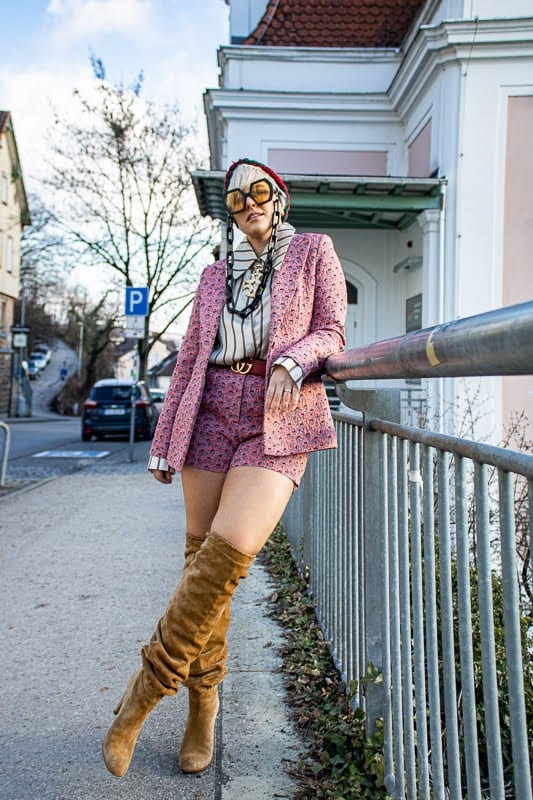 What I do for fashion… did I mention that it was below freezing in Germany right now? Nevertheless you can't do a Gucci inspired blazer piece without a matching suit. This blazer from Topshop (circa 2019) is still a favorite with it's textured fabrication that feels very Gucci. Add a statement collared shirt, a decent amount of jewelry and perhaps a headwrap and boots for warmth and you are good to go. Matching sets are some of the easiest ways to wear a blazer so don't shy away from them and the statement they make.
The January outfit challenge has just begun and I encourage you to join in on any of the prompts above. Find me @RebeccainEurope for more daily outfit inspiration.