This week's style challenge was a long time coming. 'Sneaker's week' had been on the prompt list for a while but never seemed to quite make the cut until it met it's fortuitous partner just in time for warmer weather: the Spring dress.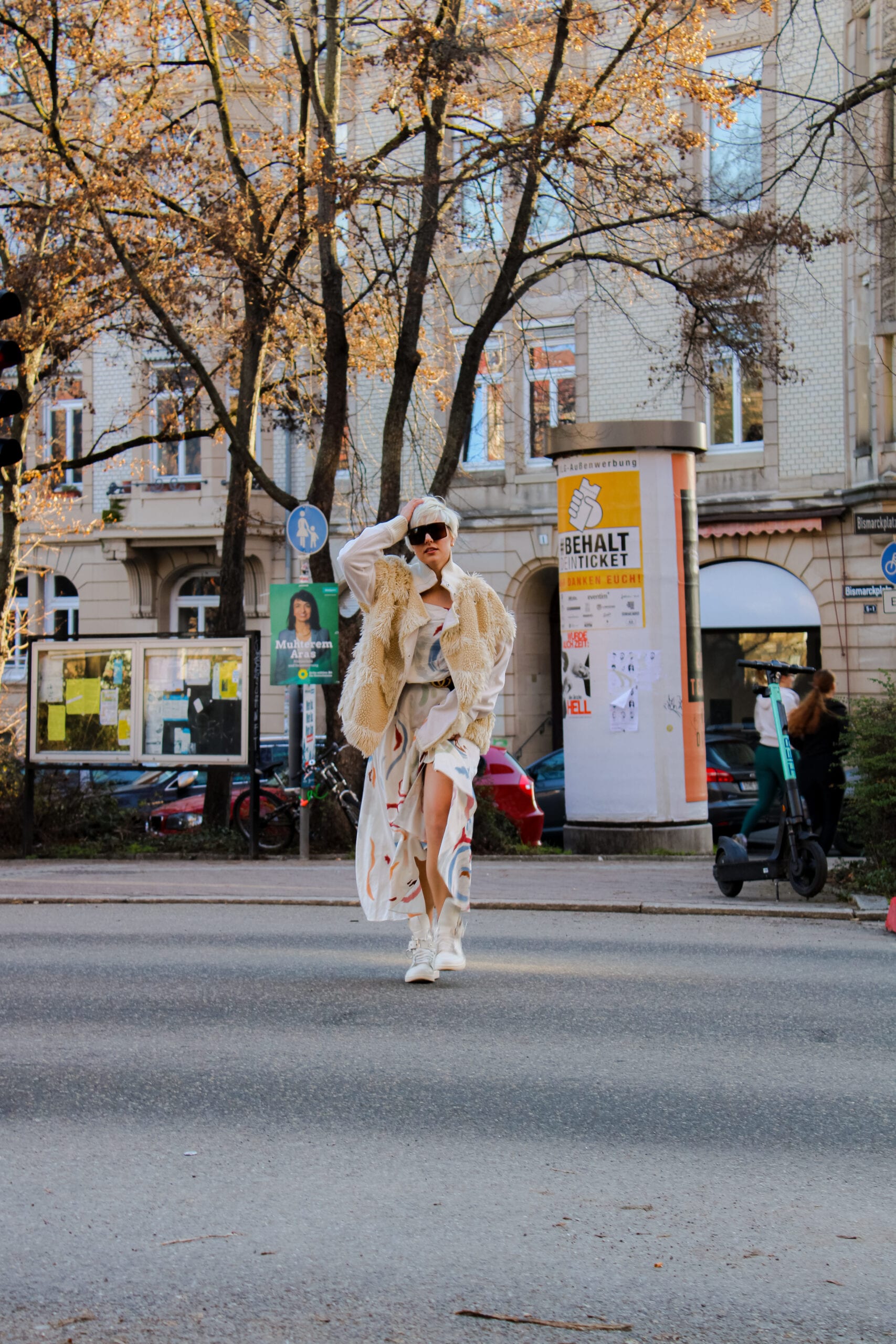 As a city dweller and commuter for a large portion of my life sneakers have always been a part of my wardrobe. I entered the Nike sneaker scene several years ago after getting hooked on some unusual Air Force 1 colorways (still to this day THE most comfortable shoes) and I also had my life changed when I emulated Pip Edwards and swapped out my laces in a certain pair of Air Max sneakers back in 2016.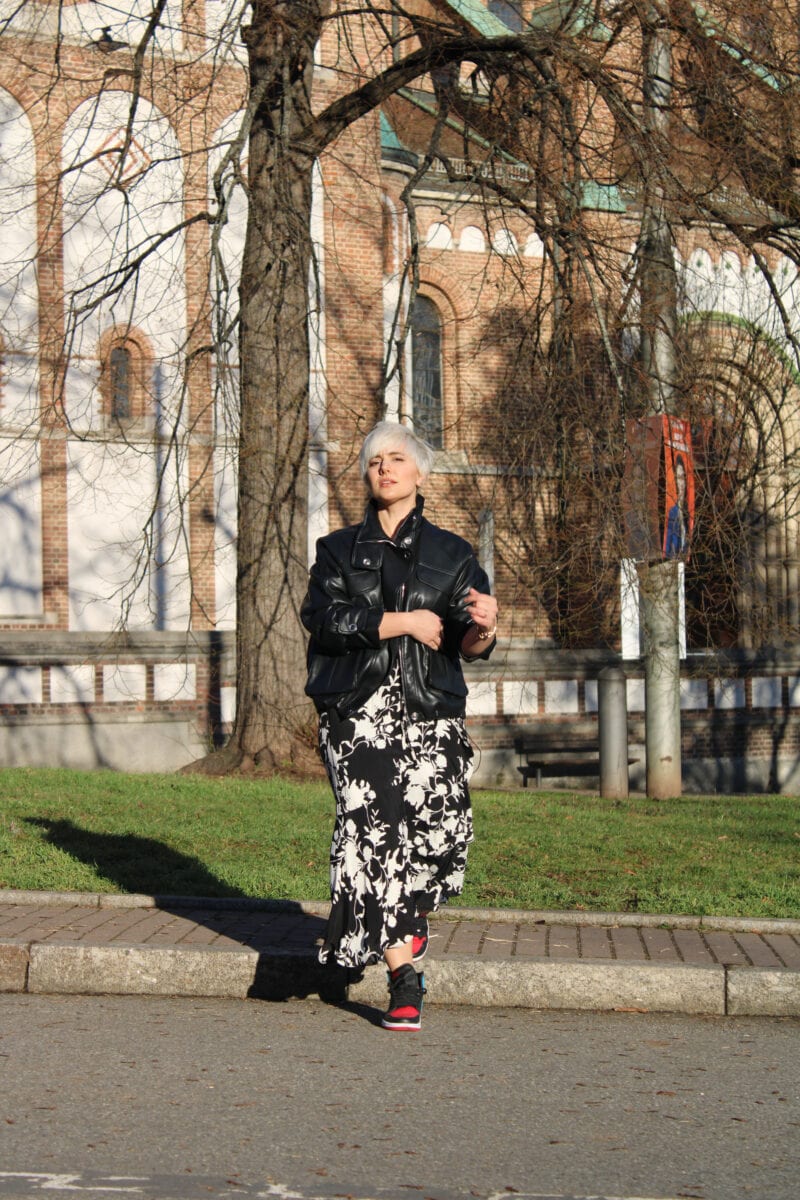 Fast forward to 2021 and my sneaker of choice has firmly become the Jordan 1. There's just something about a high top that can be worn with anything, and yes, I will break out a ball gown with sneakers one of these days just to prove a point.
This first look above features one of my favorite pairs of Air Jordans that I was fortunate enough to purchase back when I lived in Seattle, the are the Jordan 1 Retro High NC to Chi Sneakers . (For more on how to begin buying sneakers and the difference between US and Europe when it comes to buying Nikes check out this Youtube video. ) The outfit didn't need much to come together. I paired a Johanna Ortiz X H&M Collab dress from last year with a faux leather jacket.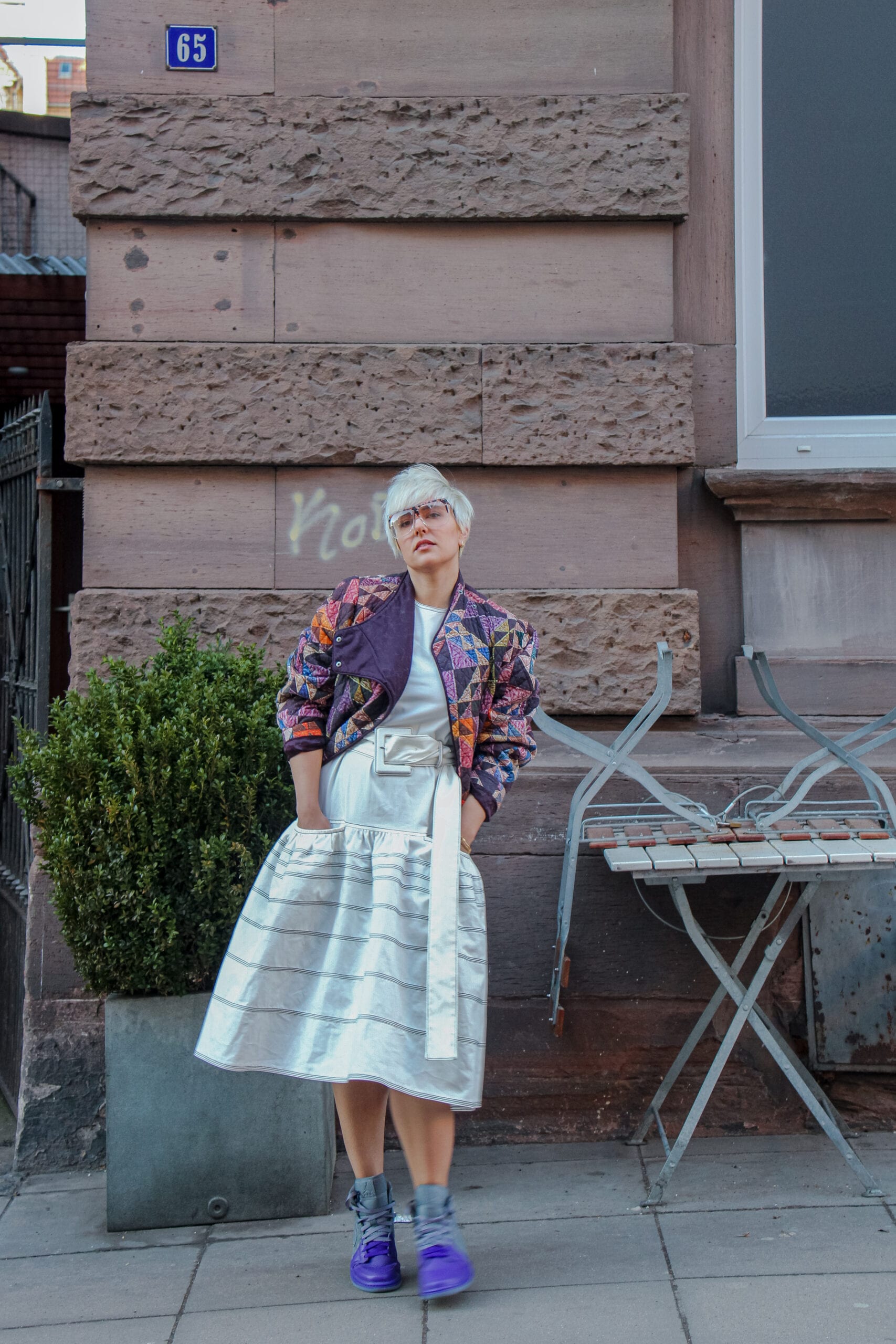 This look features a pair of half suede Air Jordan 1 mids created by Sheila Rashid. I love the two texture aspect of these shoes and they paired so well with this white drop-waist Proenza Schouler dress off the Spring 2019 runway (purchased second hand.) I topped it off with a quilted Isabel Marant Jacket (similar HERE) and we were in business.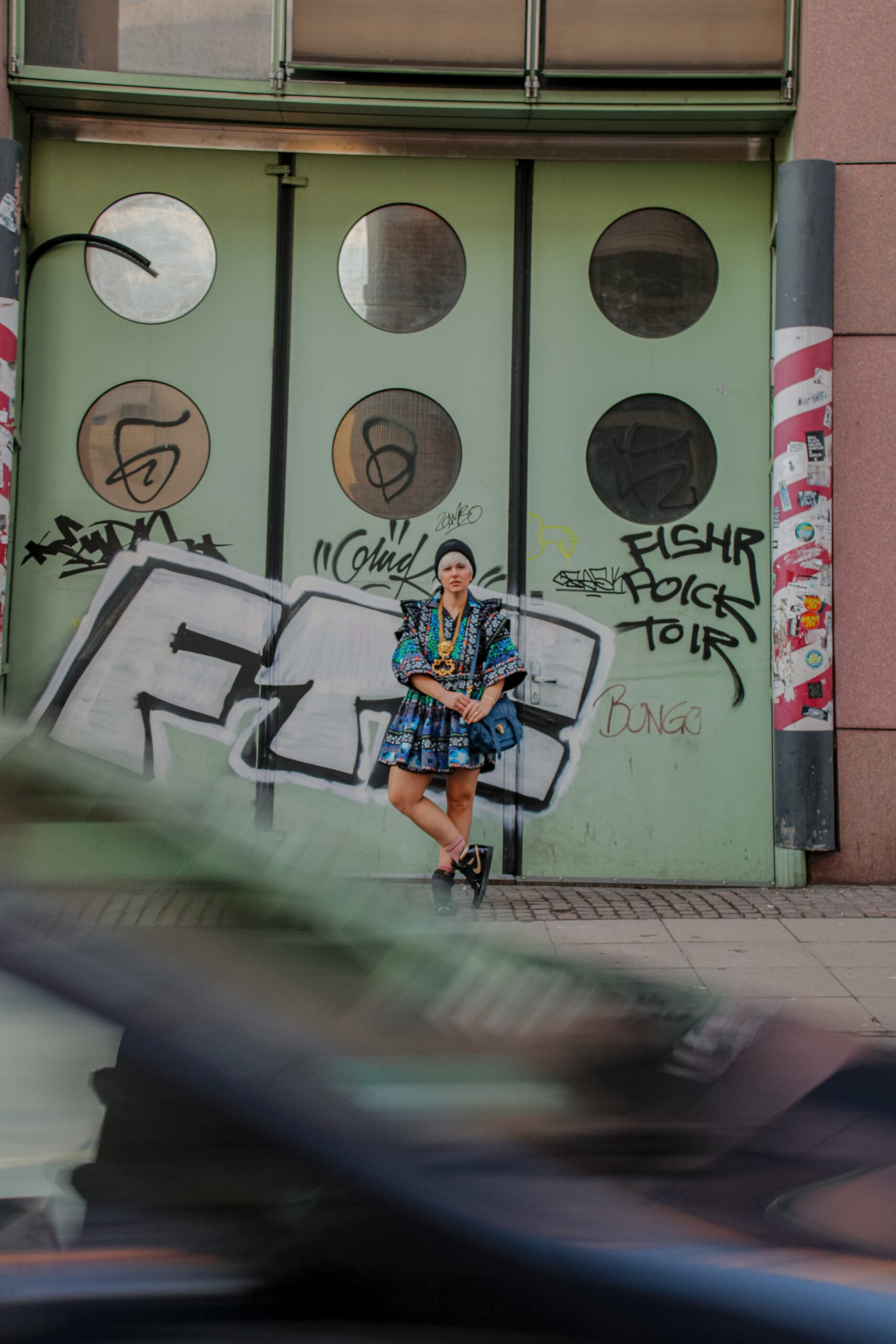 Hello short hem lengths! This outfit is just another piece of evidence why you should love your clothes and keep them forever. This Kenzo X H&M dress is from 2016 and it still a total show stopper. Luckily for you there are lots of H&M X KENZO pieces to be found on Vestaire Collective if you want to check out the collection for yourself.) This dress was a perfect match for my Jordan 1 Retro High Black Metallic Gold Sneakers that I took out of the box for the first time for this shoot. I am by no means someone who is 'delicate' with their shoes however I do prefer to keep my sneakers out of the rain and snow whenever possible. Lastly I topped this look with this INCREDIBLE RecessLA necklace. If you love statement vintage jewelry I highly recommend you check them out of one of a kind pieces that will transform any outfit.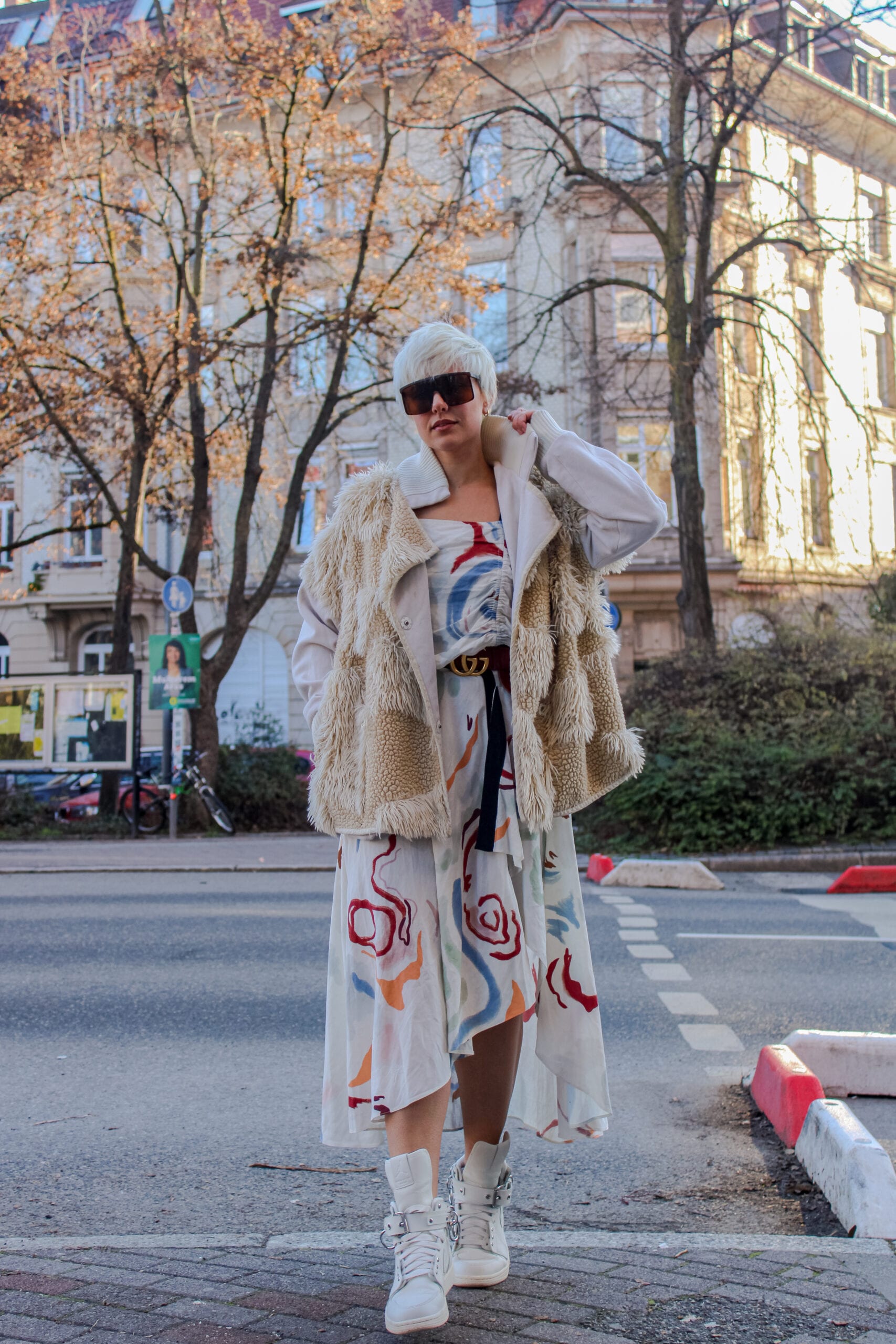 The last look in this series features one of my favorite pair of sneakers of all time: the Jordan 1 Retro High Comme de Garcons in white. A fun fact about these sneakers, I actually found them on the Real Real within a week after they launched for less than retail talk about luck. They are a statement shoe with the oversized tongue and extra buckle. This ASOS dress from a few years back is a perfect accompaniment along with this older Tibi Shearling coat. The look is muted in color yet could not be louder in the statement it makes.
If you want to join in the next style challenge you can follow me on Instagram and if you want to see the recaps of the 'in the moment' looks from the Sneakers with Dresses week you can watch the Youtube video below.