Gloves are a fashion lover's accessory. They do have a function, sometimes, but more often than not they are just another way to make a statement and express your personal style. 2021 was a big year for gloves and 2022 is on track to be the same.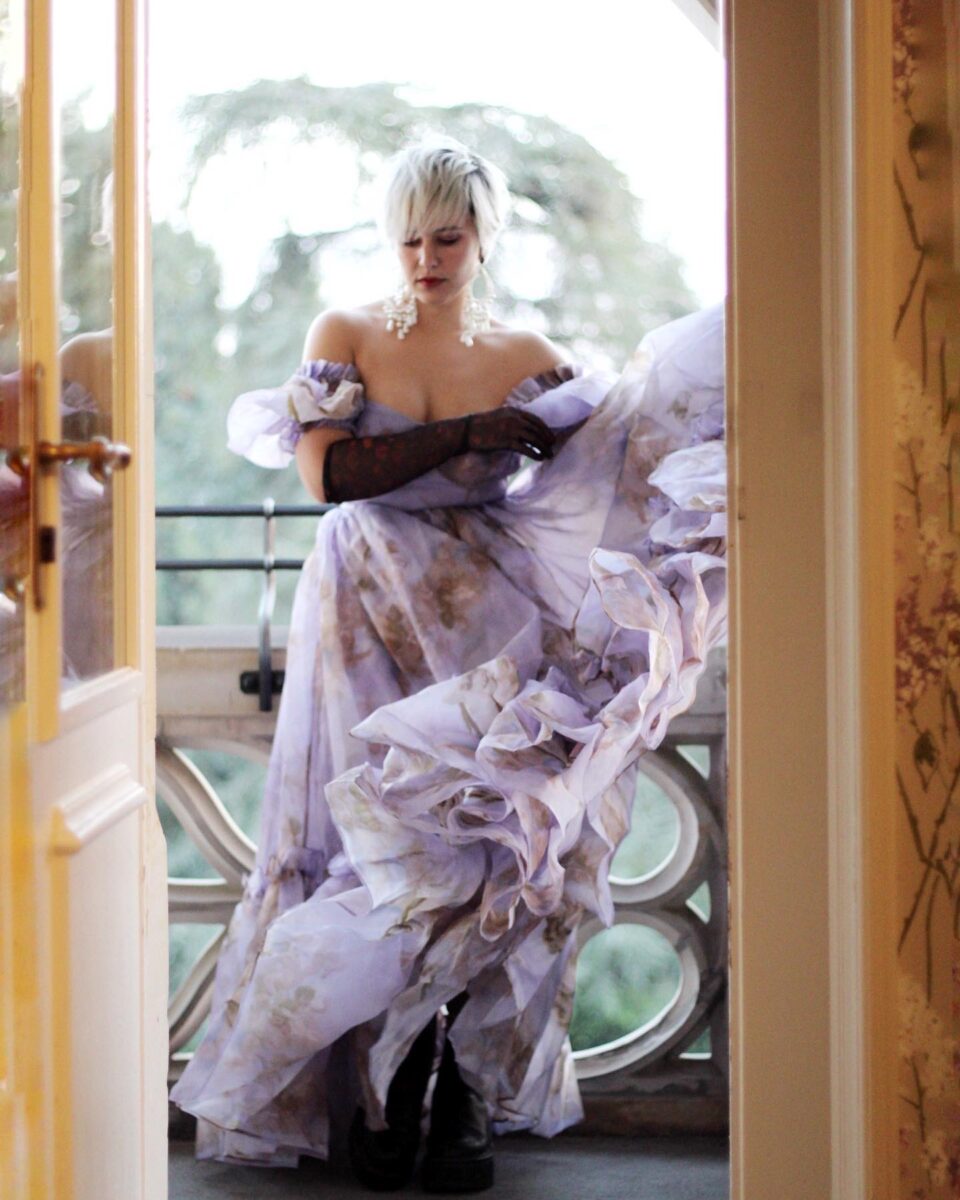 Why long gloves and why now?
Gloves have been on the fashion radar but the trends of the moment are really driving an opera glove resurgence. First, the 60's have been a big focus among designers citing space age and mod references which include an opportunity for an opera glove. The resurgence of mid to late 90's fashion cutouts and see through fashion as well as spillover into Y2K trend are also playing a big factor in creating space for the skin hugging accessory. This move towards short hemlines and skin tight dressing are undeniably a backlash against the lockdown cozy vibes of 2020 and 2021 and long gloves play into this over the top dressing enjoyment.
This switch to everyday wear is a natural evolution we are seeing from some of the trends that were popular in 2021 like the corset. Initially the gloves and corset because staple images of cottage core and royal core but in 2022 they are both hitting the mainstream through the lens of more casual fashion takes. Does that mean Simone Rocha royal core is on the way out? Absolutely not. Instead expect to lean into the moto aesthetic or even towards Old Loser in Brooklyn's Parisian ballet vibes (also a heavy 90s influence) in order to feel updated for 2022.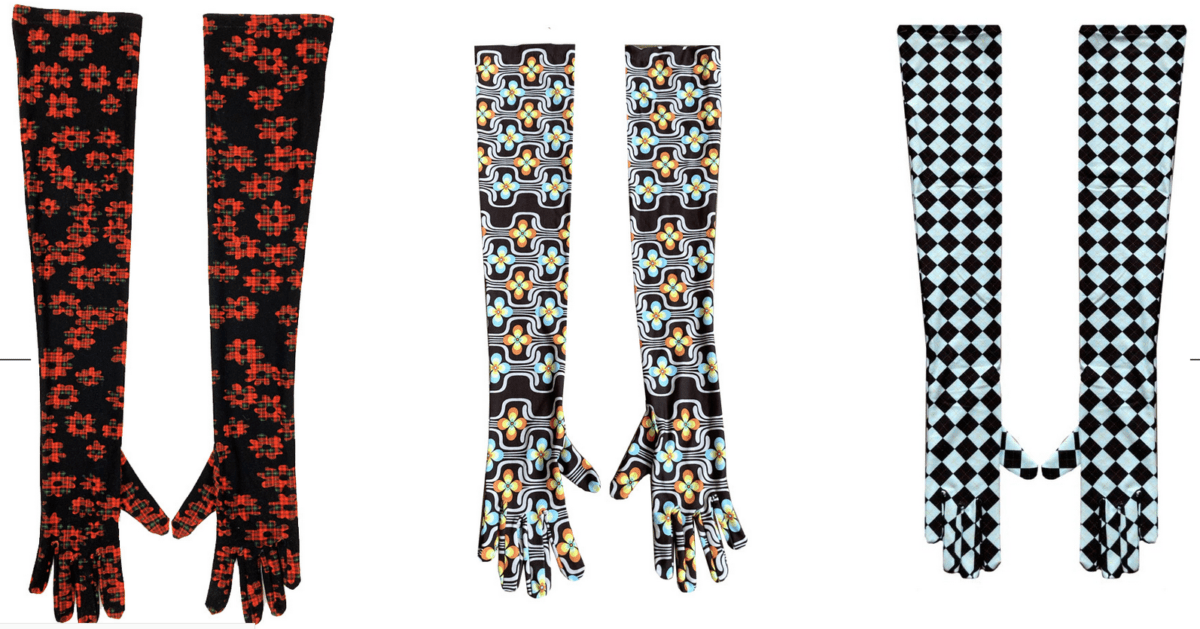 Where to find them?
As always when we buy new trends we look for sustainable and small businesses to support. This brings us to Lauren Perrin a statement making UK based designer using recycled polyester to make the most eye catching gloves we have seen here at Rebecca In Europe.

If you prefer the mesh variety try Shuting Qiu who uses 60% deadstock fabrics according to Vogue. Last but not least vintage, handmade and of course secondhand options are always a good idea. We have been contemplating an attempt to make some of our own gloves here at Rebecca In Europe but we don't trust our sewing skills QUIIIITE that much yet.
How to wear them?
Gloves can be an intimidating accessory to wear with history set in outdated cultural norms and communication. Even the name of 'opera glove,' the correct term for the elbow covering length, insinuates an unnecessary formality. Our advice? Take a cue from the more informal fabrics being used for the modern gloves styles and get casual with it.
Our favorite "new" styling trick might actually be a throwback to the mid 2010s. Wearing a short sleeved shirt with gloves circa a Tisci Givenchy from Pre-fall 2012 is an image we have absolutely glued into our brain and that's the styling trick we will try next. How about you?