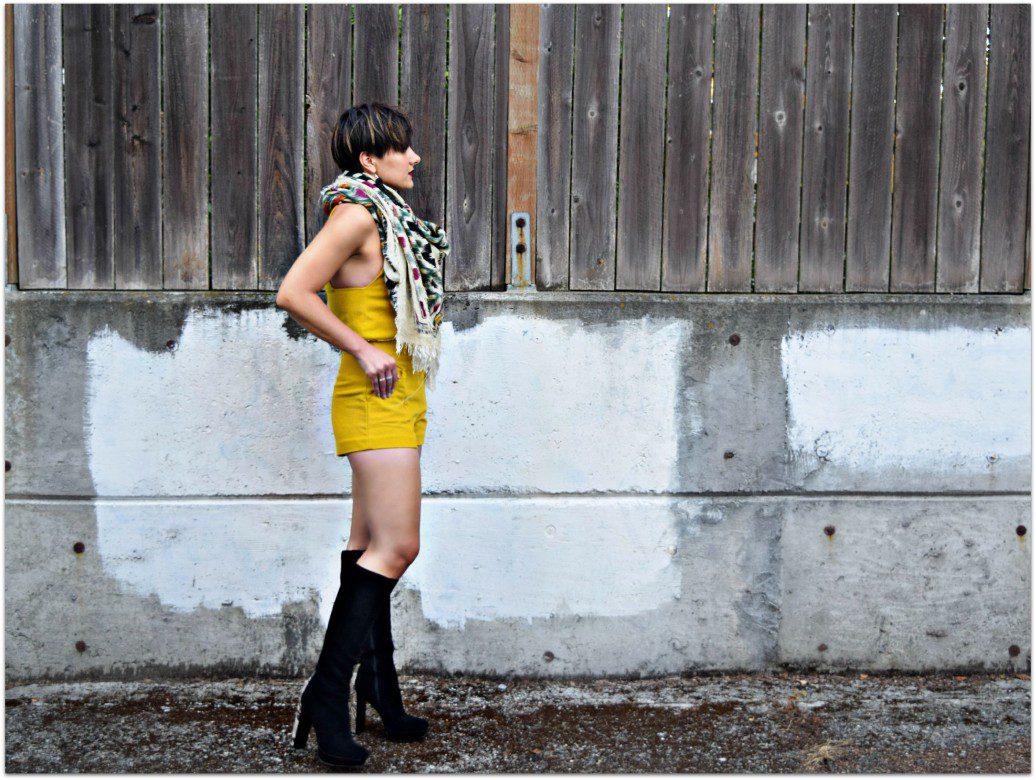 Fall is rapidly approaching and I am fully in the mood to be wearing boots, scarves, sweaters and whatnot, yet the weather has yet to turn in my favor… or rather into Fall. The question then becomes, how do you begin to incorporate those fall elements and trends into your wardrobe when the thermometer is still reading summer temperatures?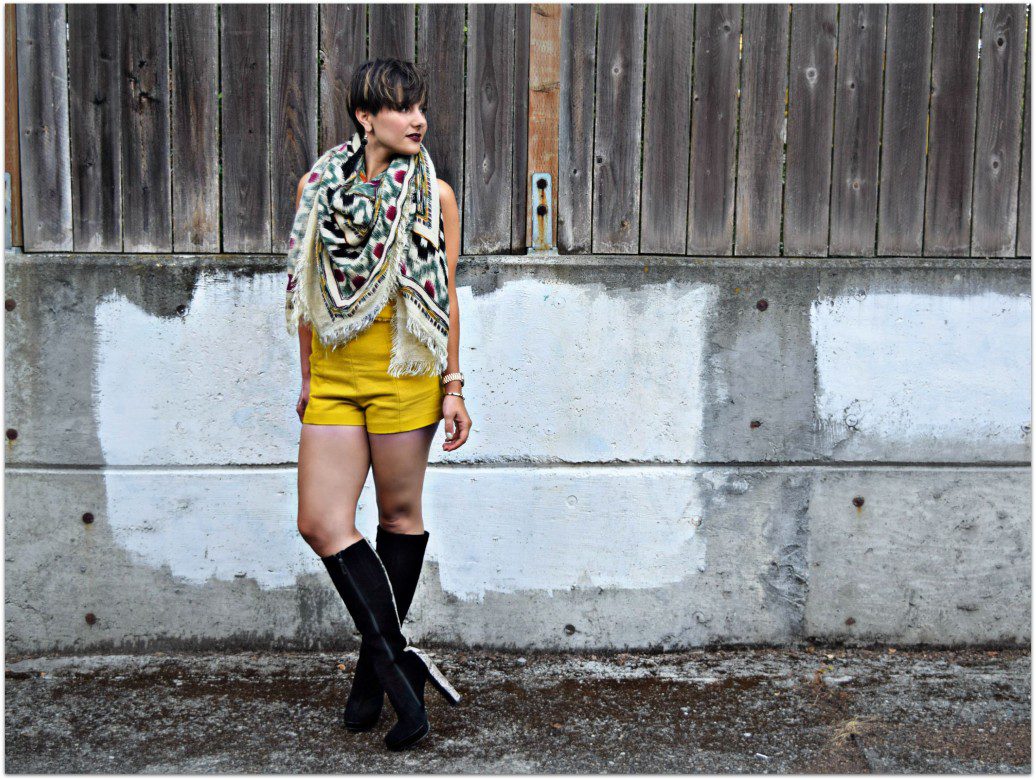 Before we talk about accessories and color schemes let's talk about lip color. I don't know of anything more transformative in an outfit, in the way a woman looks than a great lip color. For today's shoot I broke out a winter favorite, 'Sin' by MAC, which is currently both a staple color in MAC's collection as well as a featured color in the recent Isabel & Ruben Toledo collaboration with MAC. I fell in love with this rich burgundy shade last winter when I discovered how well it paired with wintery whites and grays. I also am not the most fastidious of lipstick re-appliers so I was also delighted to find that when it starts wiping off a bit (after eating, drinking coffee etc) Sin lightens to a bitten berry color which is equally stunning and as it creeps in from the edges it gives you that oh so hard to pull off ombre lip look seen all over Spring's runways. So naturally when I wanted to take this gorgeous yellow co-ord set and punch it forward into fall I grabbed my favorite statement fall lip color and poof, it was transformed.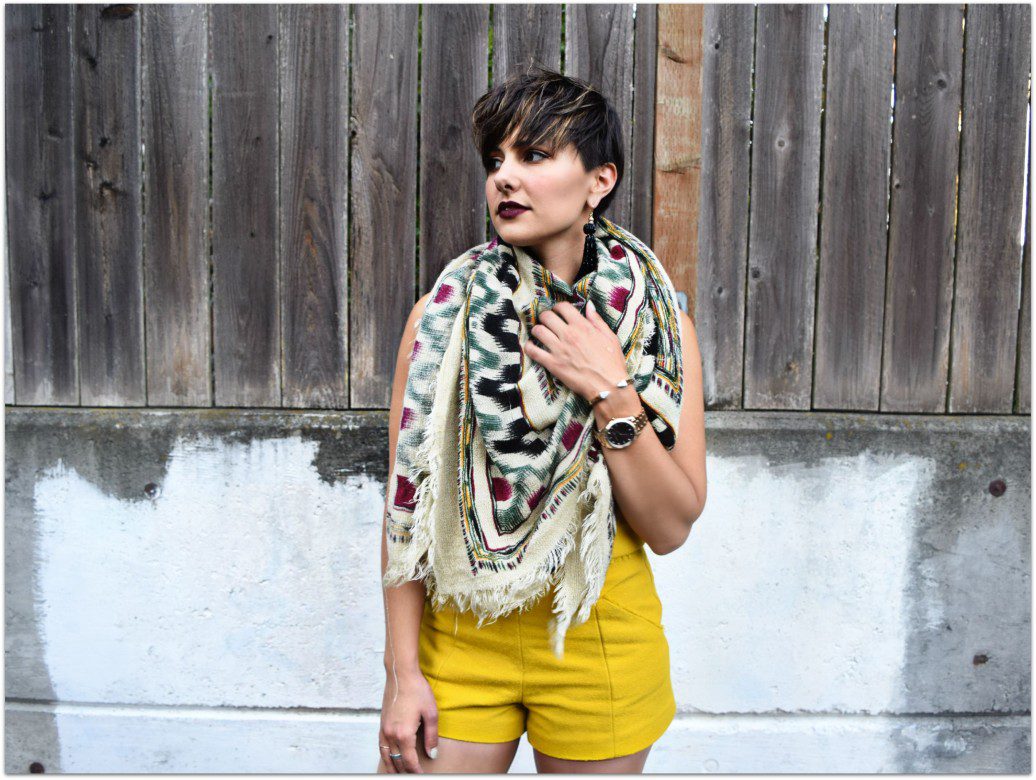 My second step when 'Fall-ifying' an outfit is to break out the Fall accessories and start incorporating them right away. In this case it was these oh so early 70s snake and platform boots that feel perfectly on-trend right now (even though they have been in my closet for ages!) Next I reached for this gorgeous tribal scarf which is a mid-weight so it works both for now and the cooler seasons which has in it all of the Fall colors I was trying to bring together in this look.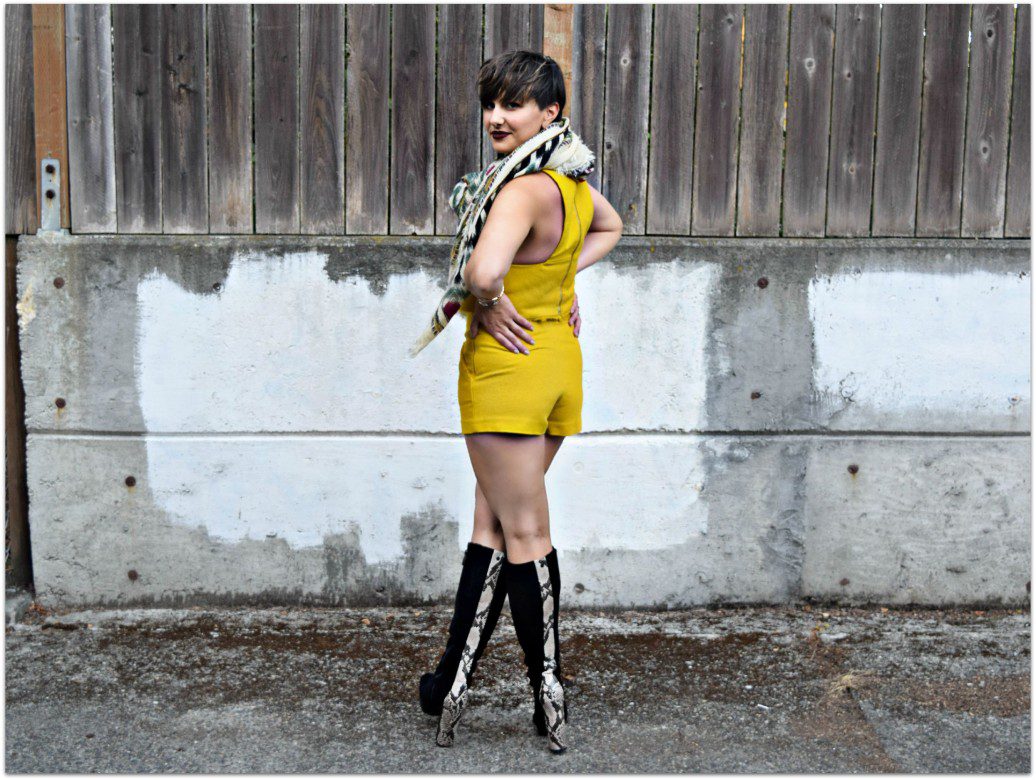 A quick note about scarves: if you ever want to create a gorgeous and unique color combination in an outfit just go find a beautiful scarf with a rich unexpected print and mimic its elements. In this case the deep plum color of the scarf was a bit lighter than my lipstick itself, but that mid-way color helped bridge the gap to allow my bold yellow suit and burgundy lips to play nicely together. 

Thanks so much for reading, have a wonderful weekend and check back daily for new outfit ideas and tips for getting the hottest fall looks. Cheers! – Rebecca