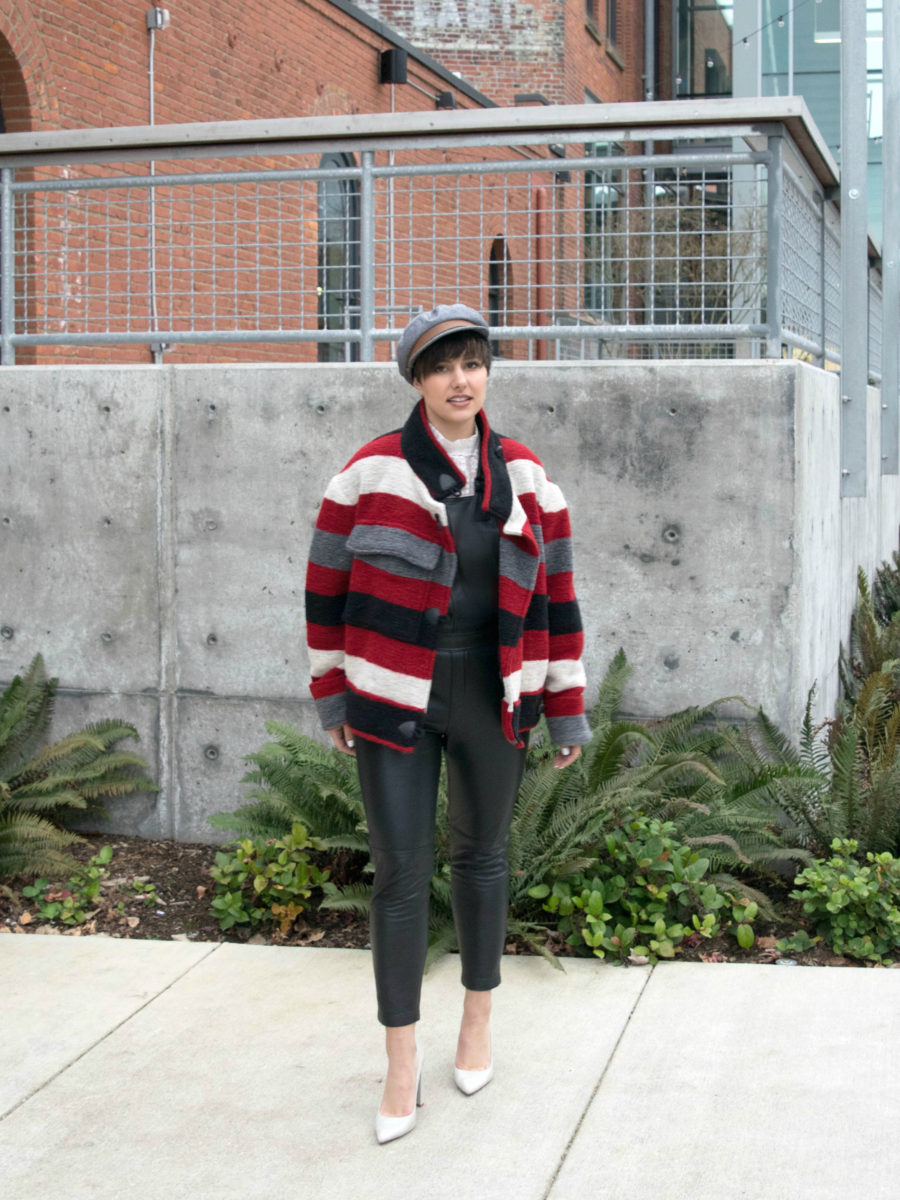 There's a huge push after the New Year to redefine yourself, be it physically, financially or even stylistically. This year my goals were the opposite: instead of becoming something different I wanted to hone in on what was working already especially when it comes to personal style. Looking back throughout 2016 I saw a very consistent pattern of things that I love wearing that not only feel on trend and relevant but also feel 100% me. Which brings me to my 2017 uniform.
You may remember the indecisiveness I showed when determining whether to keep this Isabel Marant Etoile 'Fred' Striped Jacket versus the buffalo check and ultimately, against my pocket book's better judgement, chose to keep both jackets. The upside? I have worn one of them at least once a week every week since purchasing which tells me yes, this was a good investment. In fact, I wear them so much that they have become my favorite go-to over just about everything; the perfect winter warm coat that is cozy, perfect for layering and exceptionally stylish.
You may also remember my obsession with leather overalls that started with a faux leather Topshop pair (that have since become a bit baggy) and culminated in these real leather Olivia Polermo overalls which fit like a glove. The moral of the story? I feel incredibly comfortable of overalls and by choosing a leather or leather-like option they are versatile enough to wear practically everywhere. With a feminine blouse underneath like this lace one they are even office appropriate and with my Etoile jacket over the top it's a perfectly balanced edgy winter look.
Lastly we need to talk about this hat. I have it in 3 variations that now span 4 colors and I am in love. A fisherman's style cap from Brixton, this cap popped up at Isabel Marant this past year and then towards the end of the year picked up steam being picked up by celebrities and trendy Europeans alike. This is going to be a huge trend for the next year and for those of us with short hair this is the perfect alternative to the baseball cap (makes us look bald) or a wider brim (also a 'where did your hair go' option.) Whether its a bad hair day or you just want to add polish to an outfit this cap looks amazing with a band tee or with a sophisticated Isabel Marant + Leather look.
This is my go-to outfit for 2017: Oversized Etoile Coat, leather overalls, a feminine top and a Brixton Fiddler cap. It feels truly like what BloggerNotBillionaire stands for, a mix of high/low fashion and it is guaranteed to make me feel 100% myself every time I wear it. Stay tuned this year to see how this outfit evolves as the seasons change. There may be variations to this theme but this is my go-to for 2017. I hope you enjoy it.
Do you have a go-to look you are declaring for the year? Let me know what it is in the comments below.
Thanks for reading!-Rebecca
CREDITS:
Photography : Russell Thayer
Styling: Rebecca Cornelius
Isabel Marant 'Fred' Jacket: Exact on sale HERE in another colorway HERE and HERE
(Shop the rest of the look below!)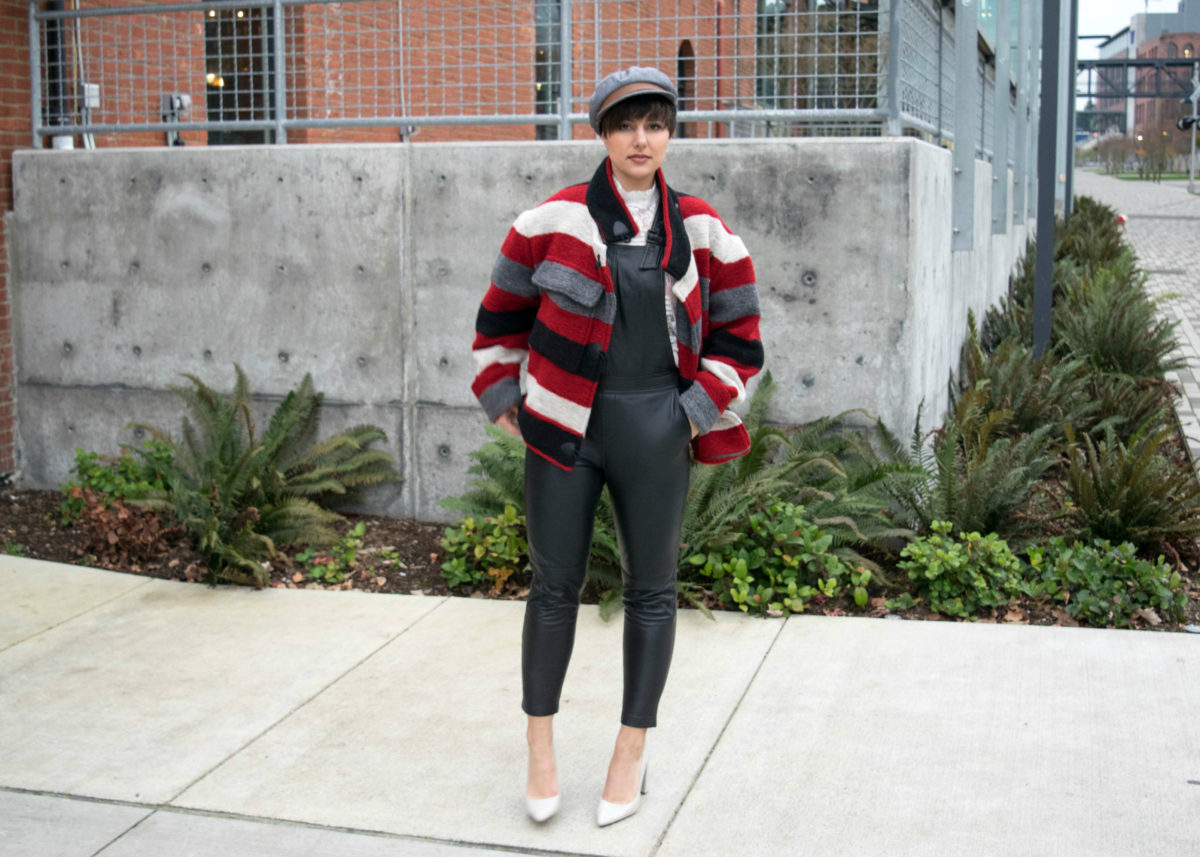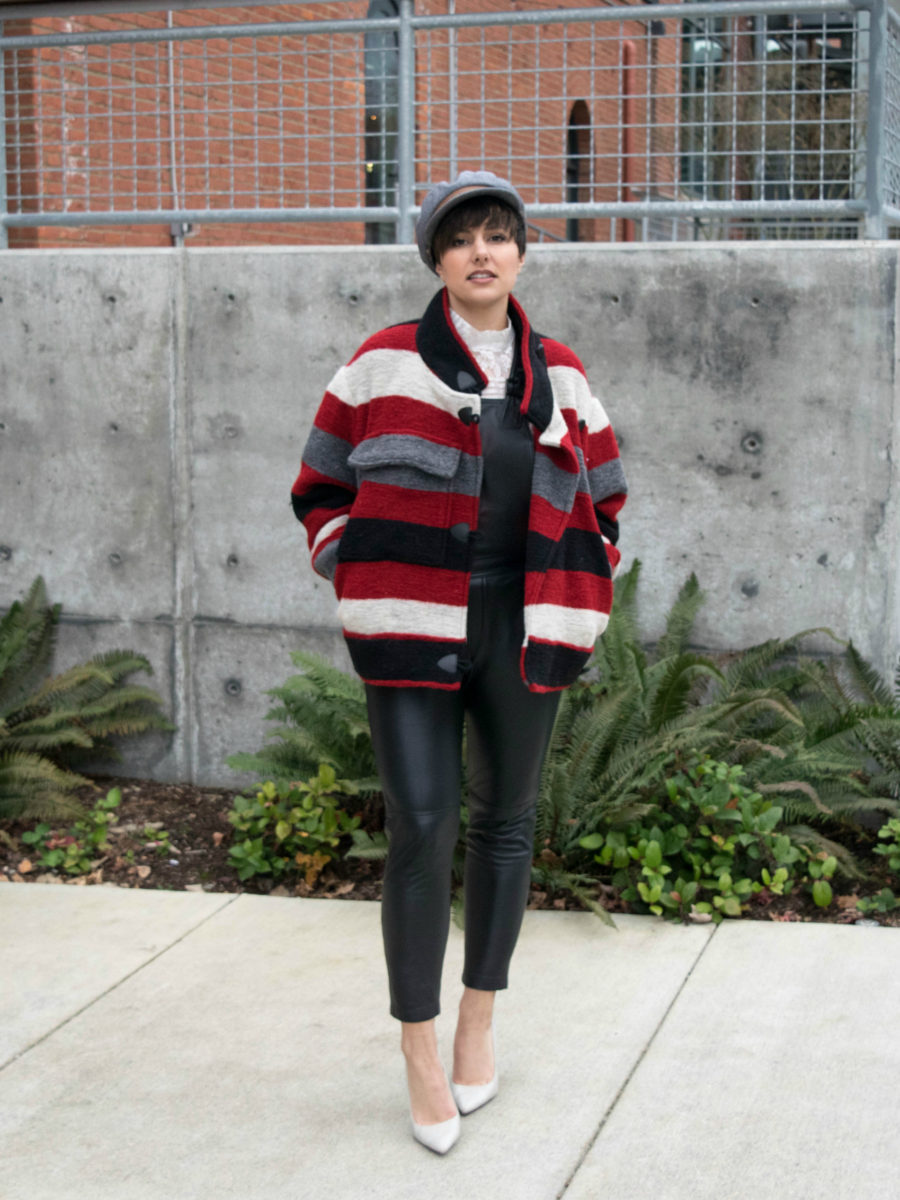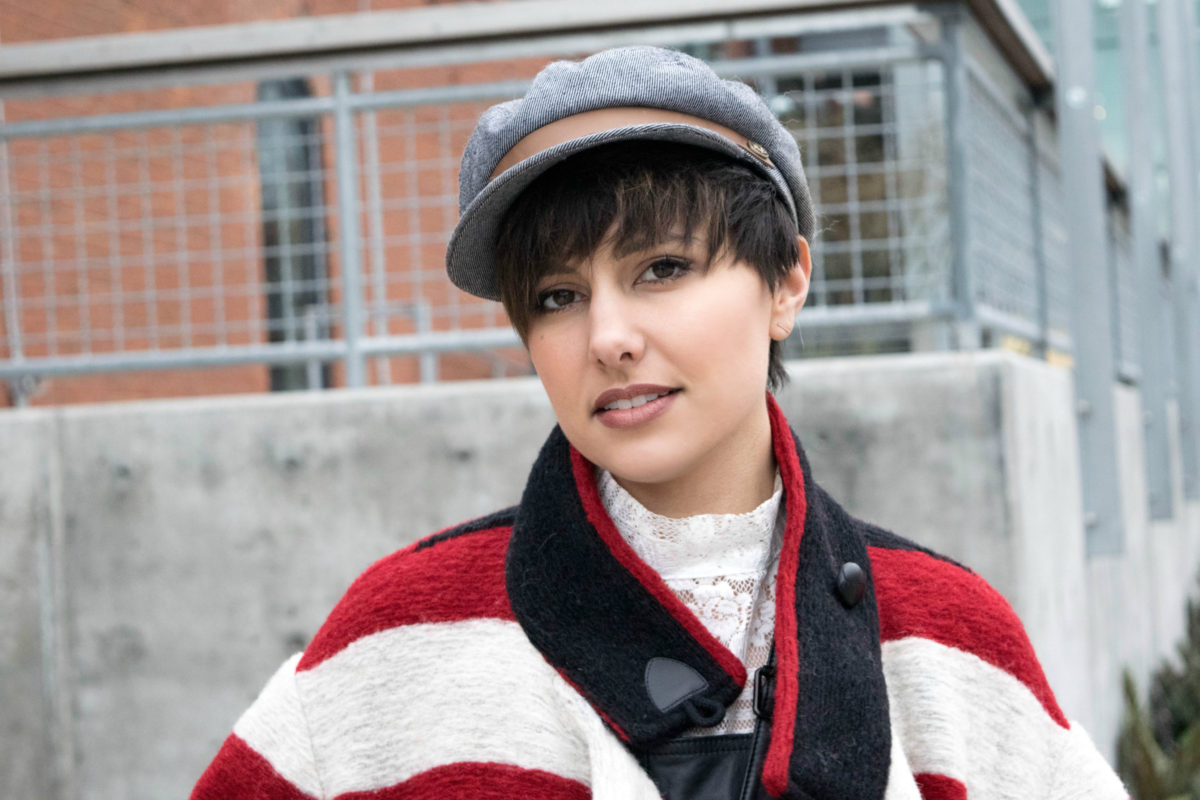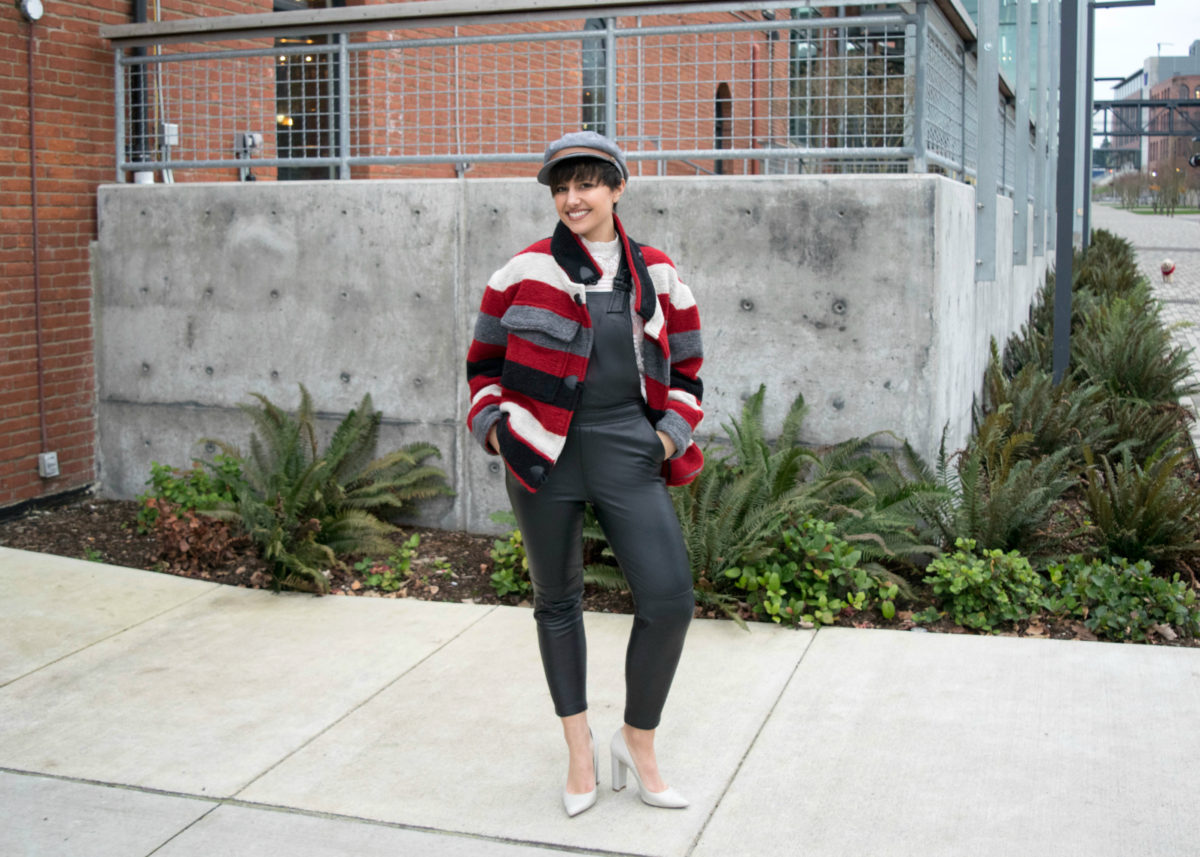 Save
Save
Save