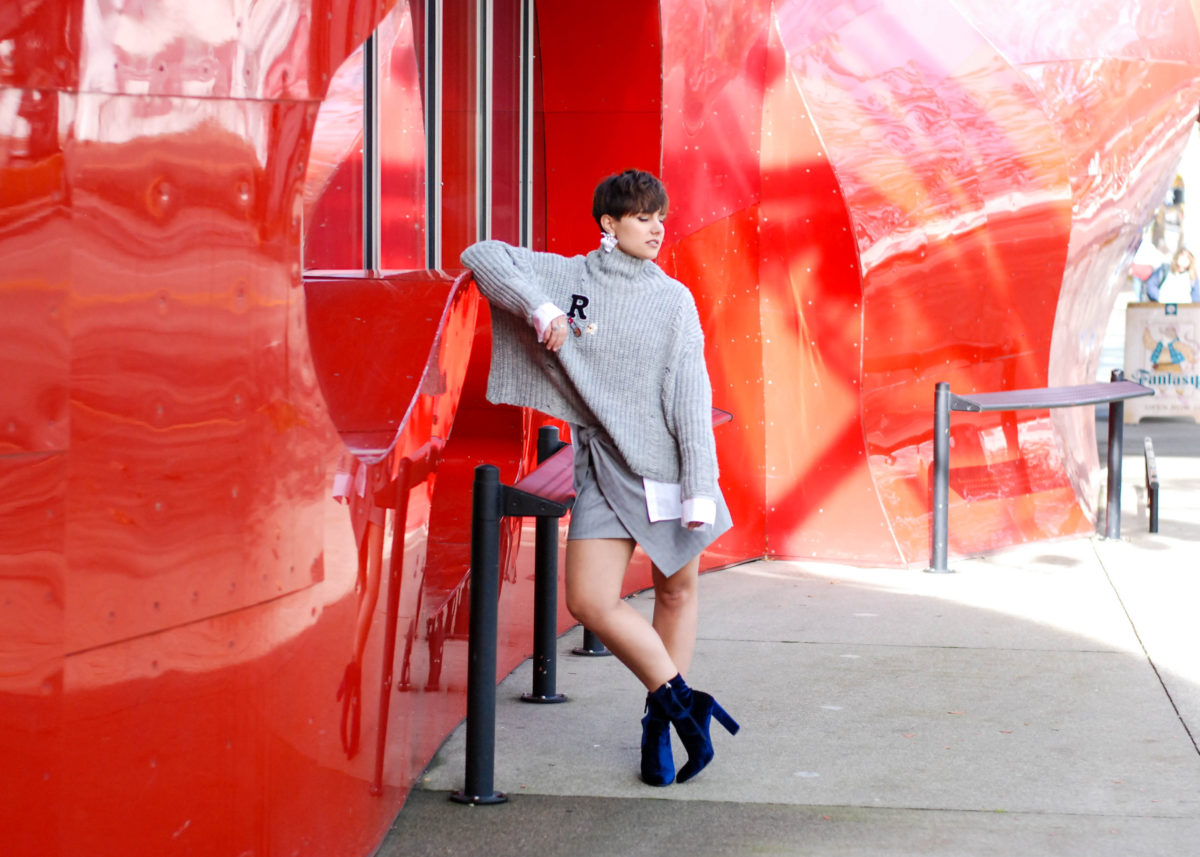 2016 was the year of the white shirt and as we rush into 2017 the importance of this seemingly basic item has not diminished. Layering is and will always be a huge part of fashion, a way to add an interest to a look through your styling. This year's white shirt trends are perfect for layering however they are anything but basic.
Sleeves have been a major focus lately with bell sleeves, flared sleeves and ruffled sleeves dominating every corner of the fashion world. With a simple button up this sleeve detail can have a big impact. In today's particular white shirt the cuffs of the sleeves are oversized creating extra drama that peeks out from under the distressed sweater. It fits nicely with the oversized 'boyfriend-y' nature of the shirt with the oversized cuffs reminding us of a classic men's tuxedo shirt a-la Breakfast at Tiffany's. Details like this allow you to layer over your white shirt while having more of it be seen.
In today's look we played up the 'menswear' nature of the white shirt by pairing it with a tailored skirt made out of suiting fabric. This re-worked menswear theme is something that is going to continue to carry into 2017 with literal suiting making a comeback. For those of us who aren't fully sold on a head to toe suit with a band tee (at least not yet) options like this skirt allow us to start to play with that trend while still keeping it feminine.
Lastly, Pins are a huge trend lately and I am fully on board. Pins and patches afford you an opportunity to really make your clothing your own and completely unique. I love all of Georgia Perry's celebrity pins like this Karl Lagerfeld option. Something about carrying Karl  around on your sweater all day instantly makes you feel more fancy.
Thanks for reading and have a fabulous day!- Rebecca
CREDITS:
Photography : Katie Miyagi
Styling: Rebecca Cornelius
Pins: Karl HERE, Varsity Letter Pin HERE, Lipstick Pin HERE
Shop the look: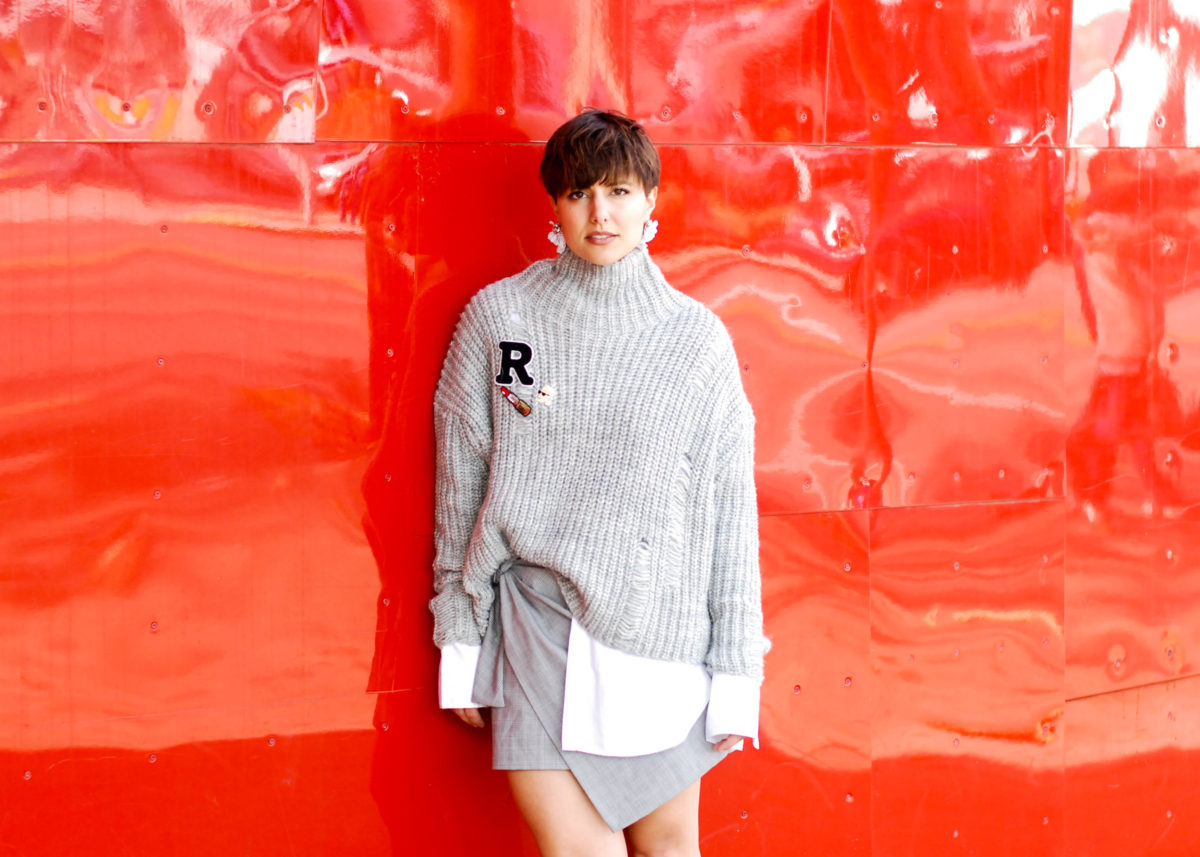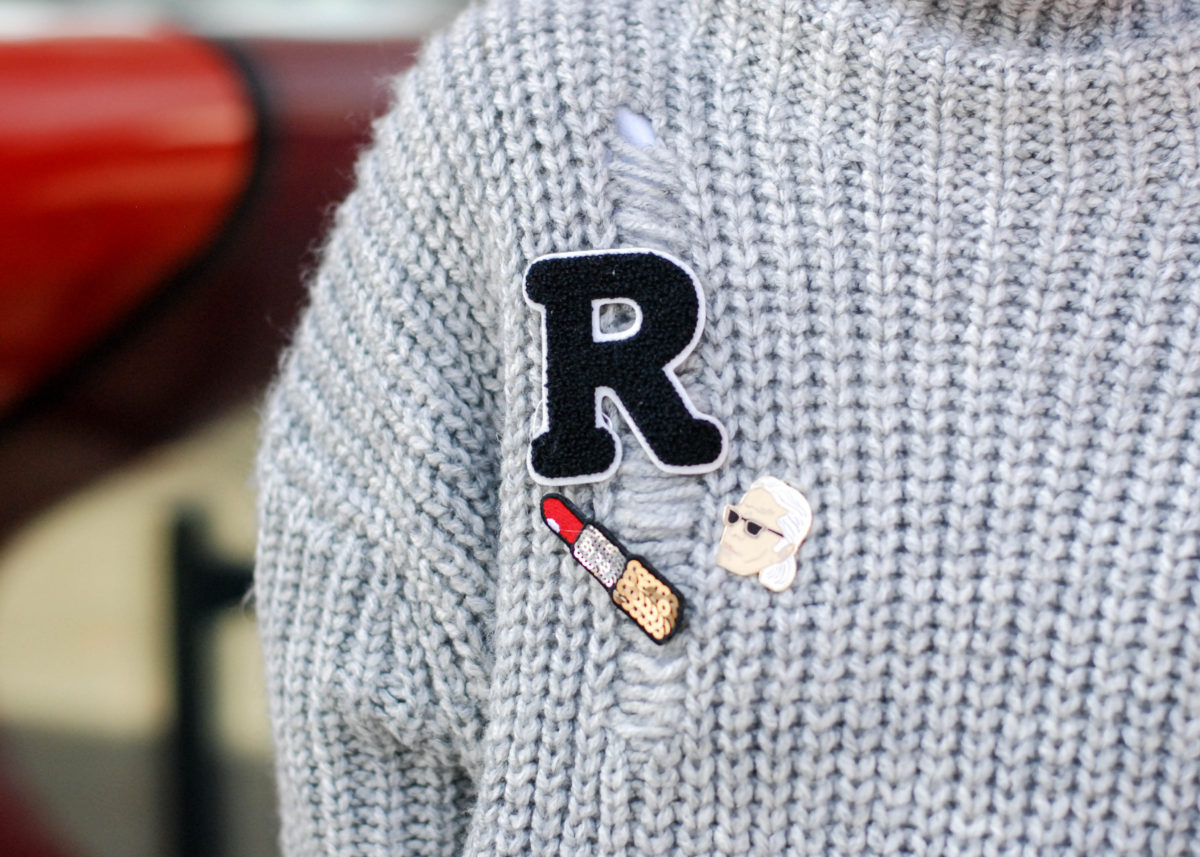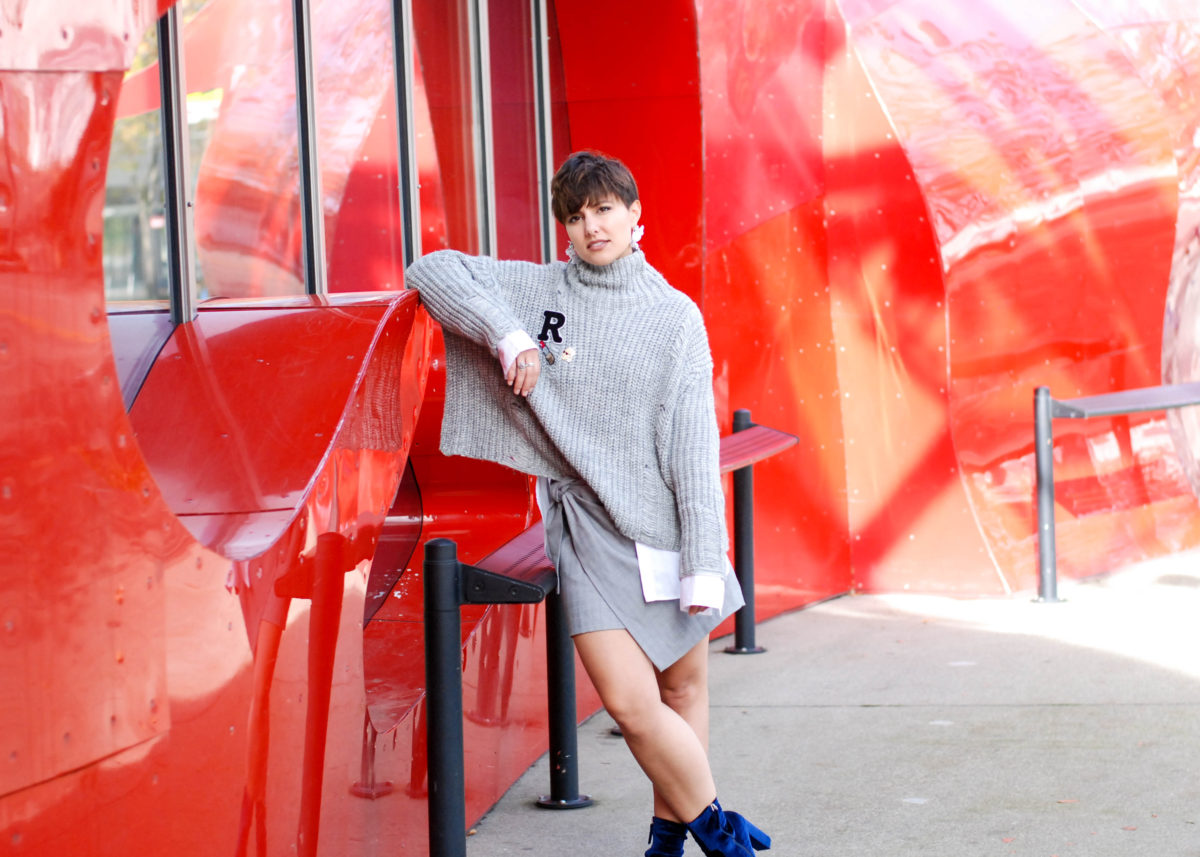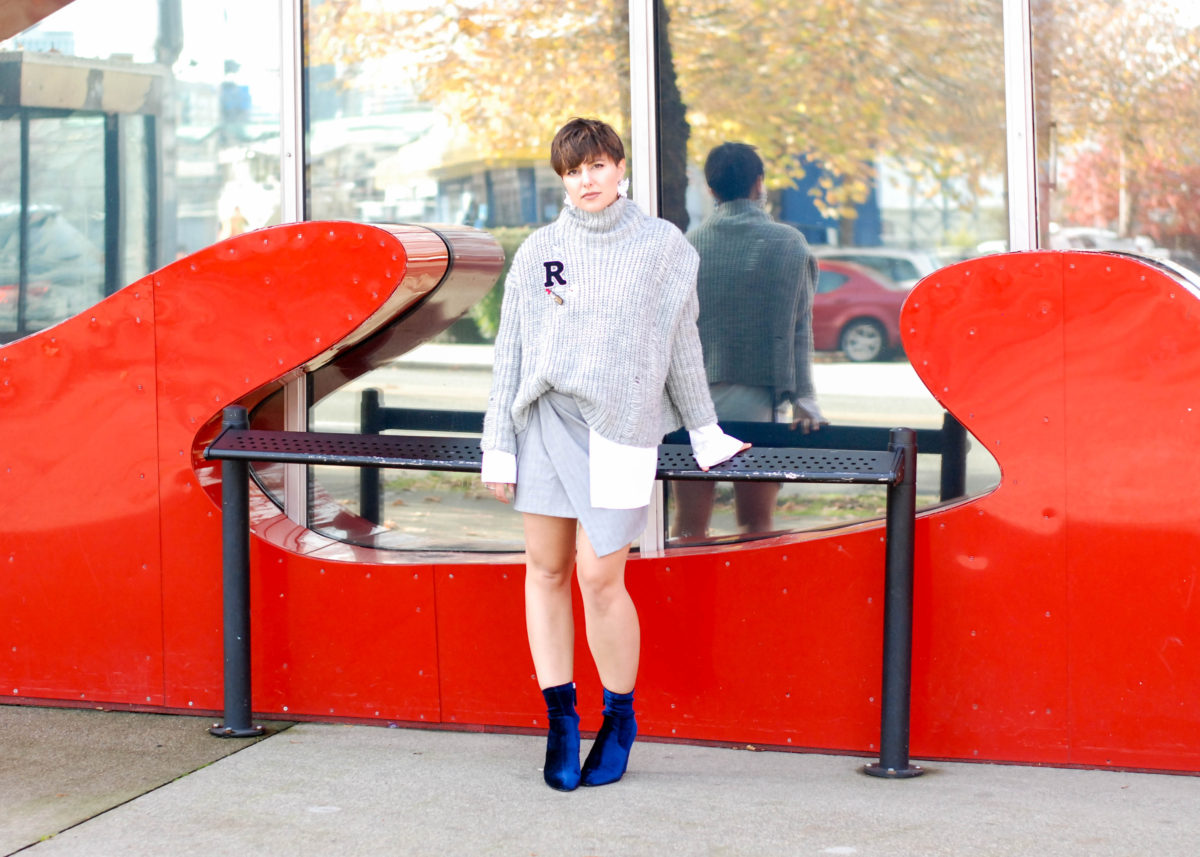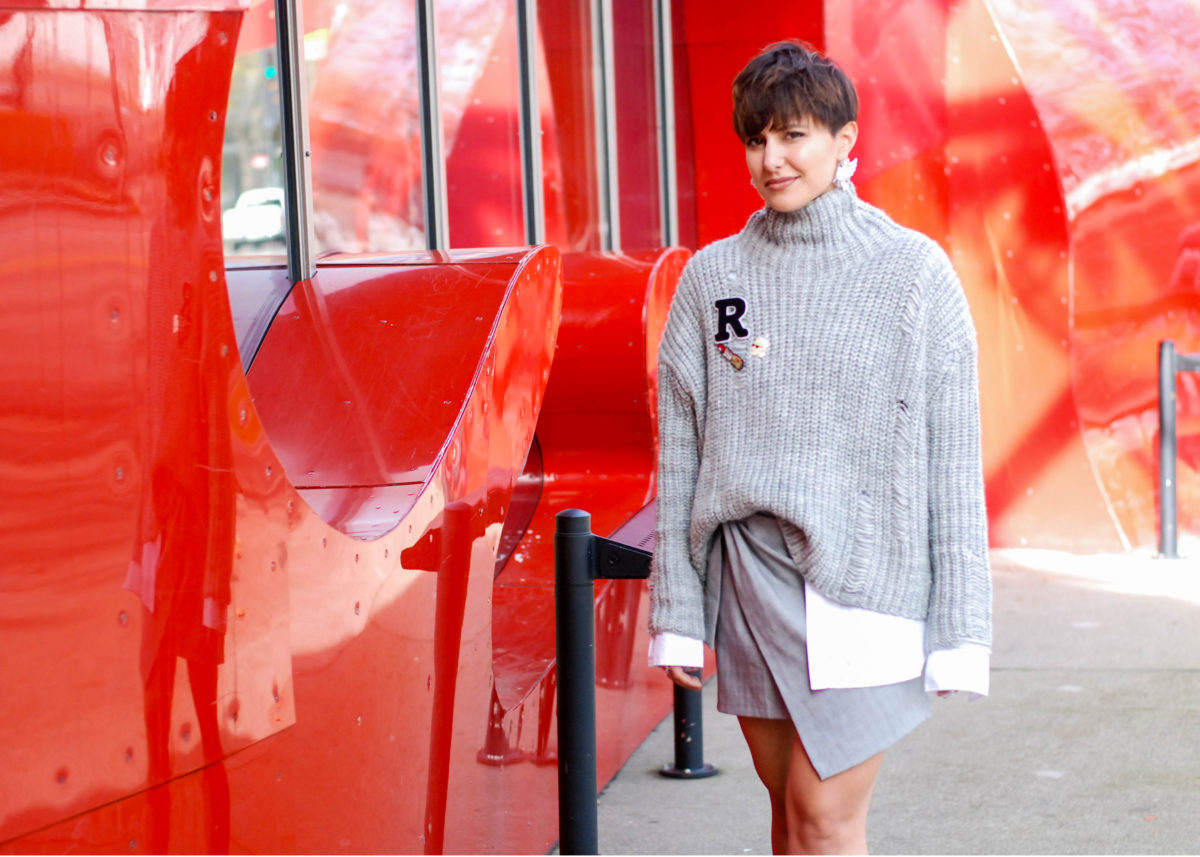 Save
Save
Save