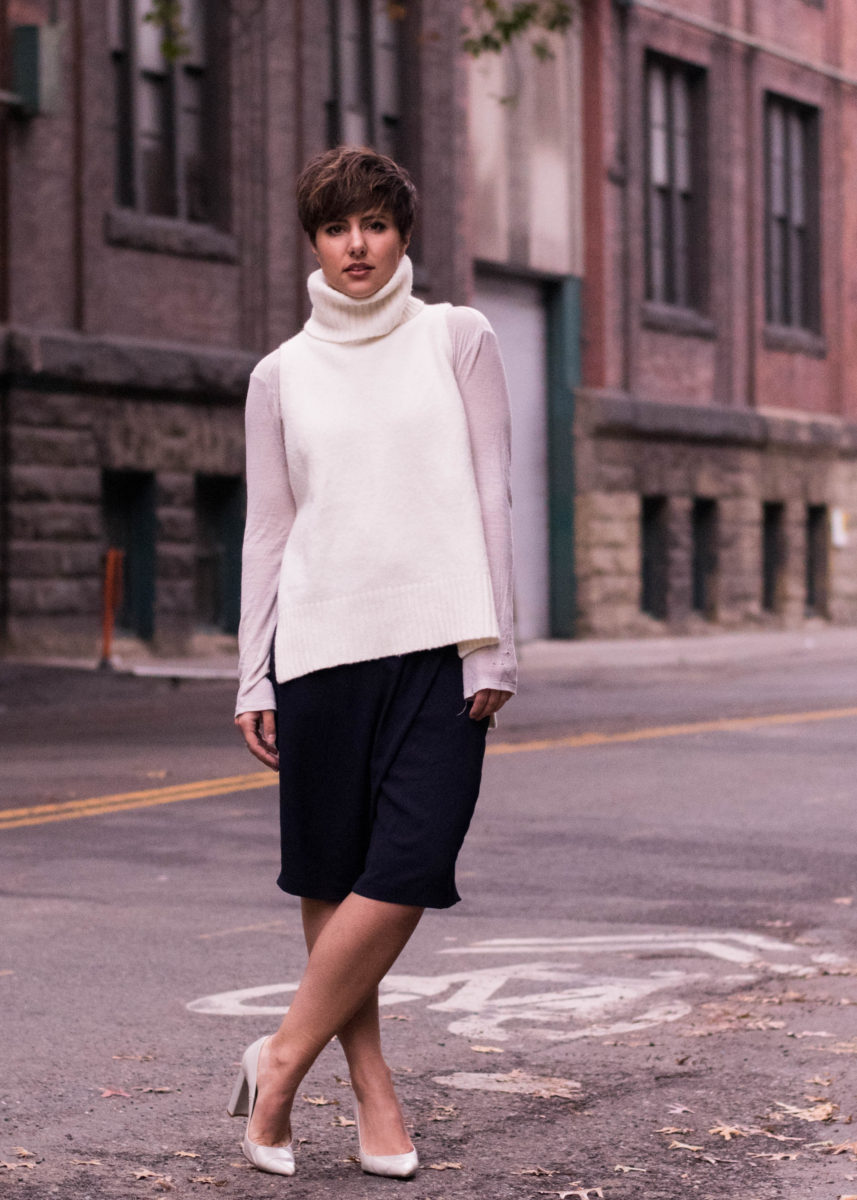 It has been a strange start to the Fall season for most of the country as temperatures stay temperate and true sweater weather remains elusive. Here in Seattle we too have experienced some of this as the thermostat fluctuates flirting with August like weather here and there. Despite the bipolar weather we all are READY for Fall clothing and sweaters so here are my tips for starting to incorporate Fall pieces into your outfits even when the weather is still blissfully warm.
Tip #1: Go sleeveless. Tabbard or more vest like sweaters are still very on trend this Fall and they are a great way to wear a sweater without overwhelming yourself with warm fabric. You could go completely sleeveless here but for a more chic look adding a long sleeve shirt underneath gives you just enough coverage while still keeping you cool. This sweater silhouette feels very modern and is a great way regardless of the weather to add more layering opportunities to your look, plus it fits SO well under a jacket without the sleeve bulk problems that so many sweaters present.
Tip #2: Shorten it up on the bottom. Whether it be a skirt or in this case a longer pair of shorts, adding a more summery bottom to your outfit to contrast with your sweater is a great way to both add interest to your look (it's not just another pair of skinny jeans) and it helps balance out the warmth of your outfit as well. If it's 80 degrees you may want to go full shorts with ankle boots but if its high 60s a long short may do the trick or an over the knee boot with a shorter hemline. I personally love a trouser short as it dresses up the look and gives it a more 'borrowed from the boys feel' and then when paired with a great heel it feels appropriately balanced.
CREDITS:
Photography : Katie Miyagi
Styling: Rebecca Cornelius
Long Sleeve: T By Alexander Wang HERE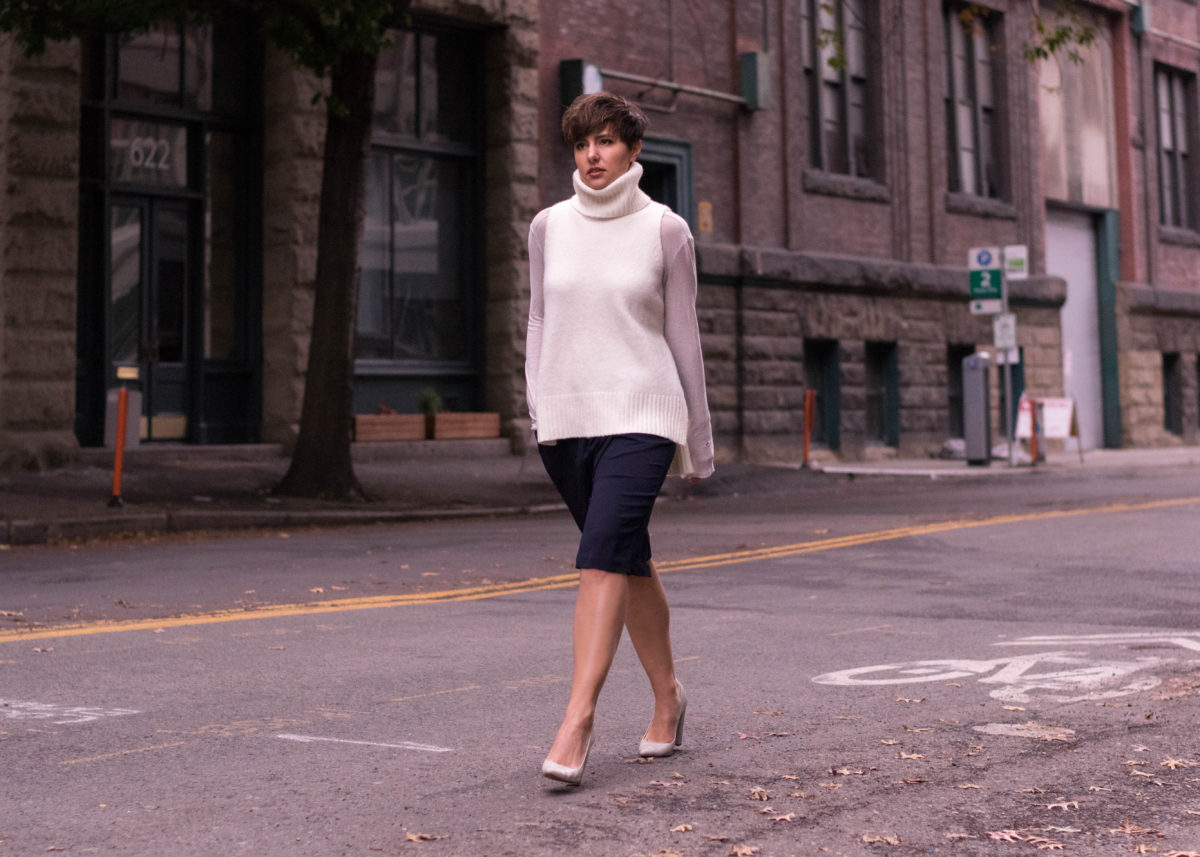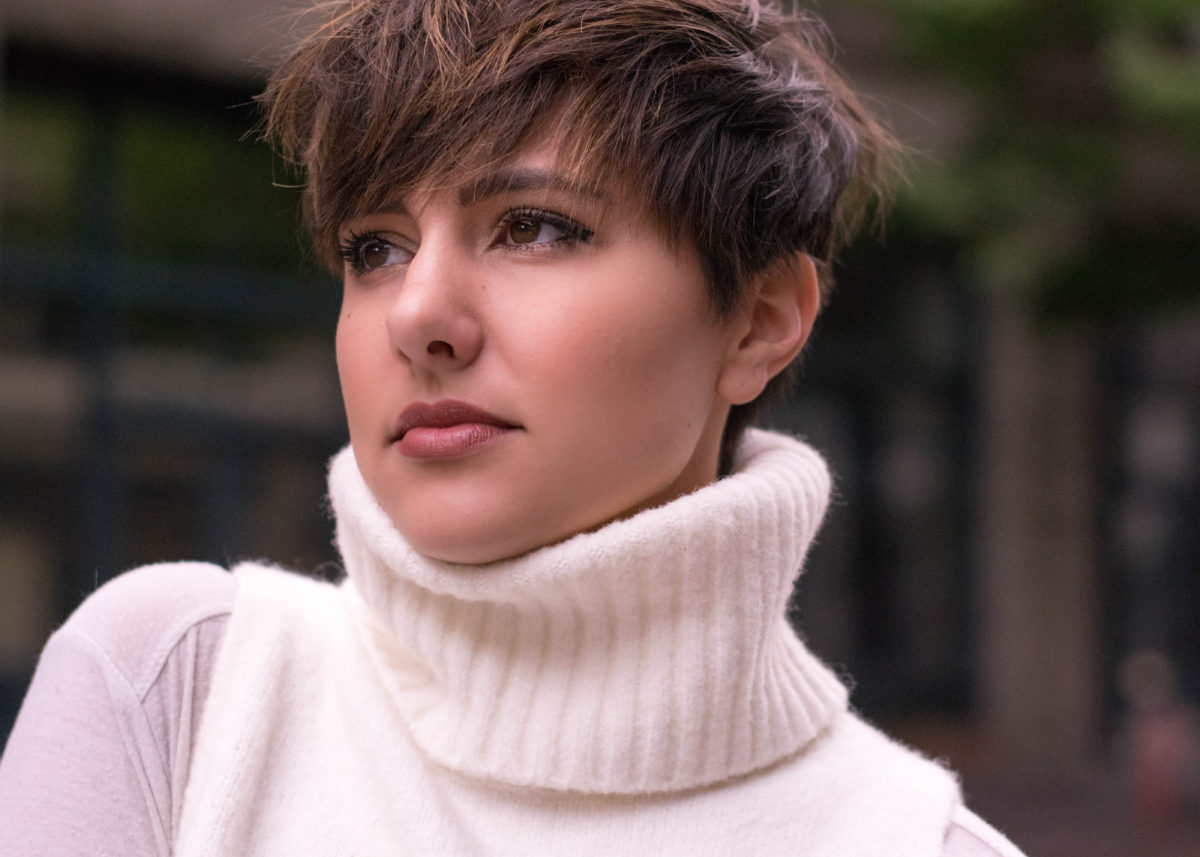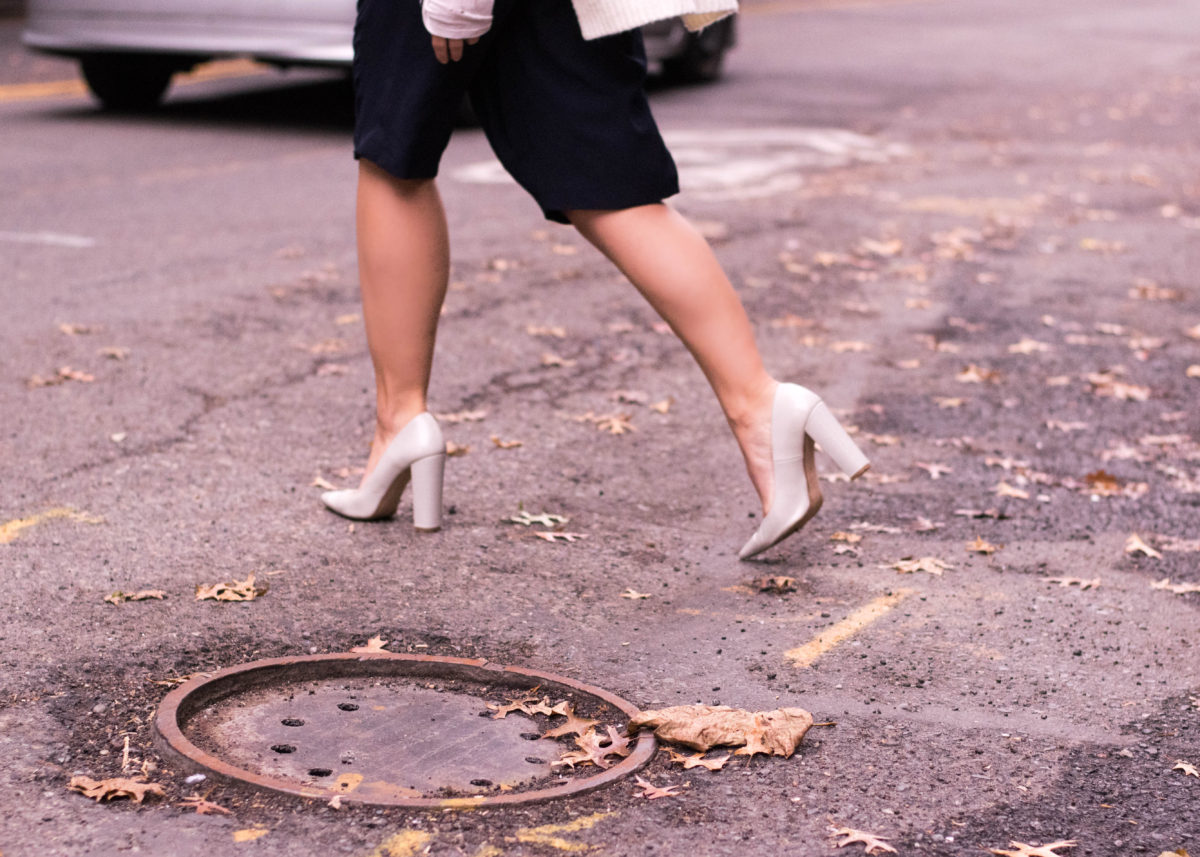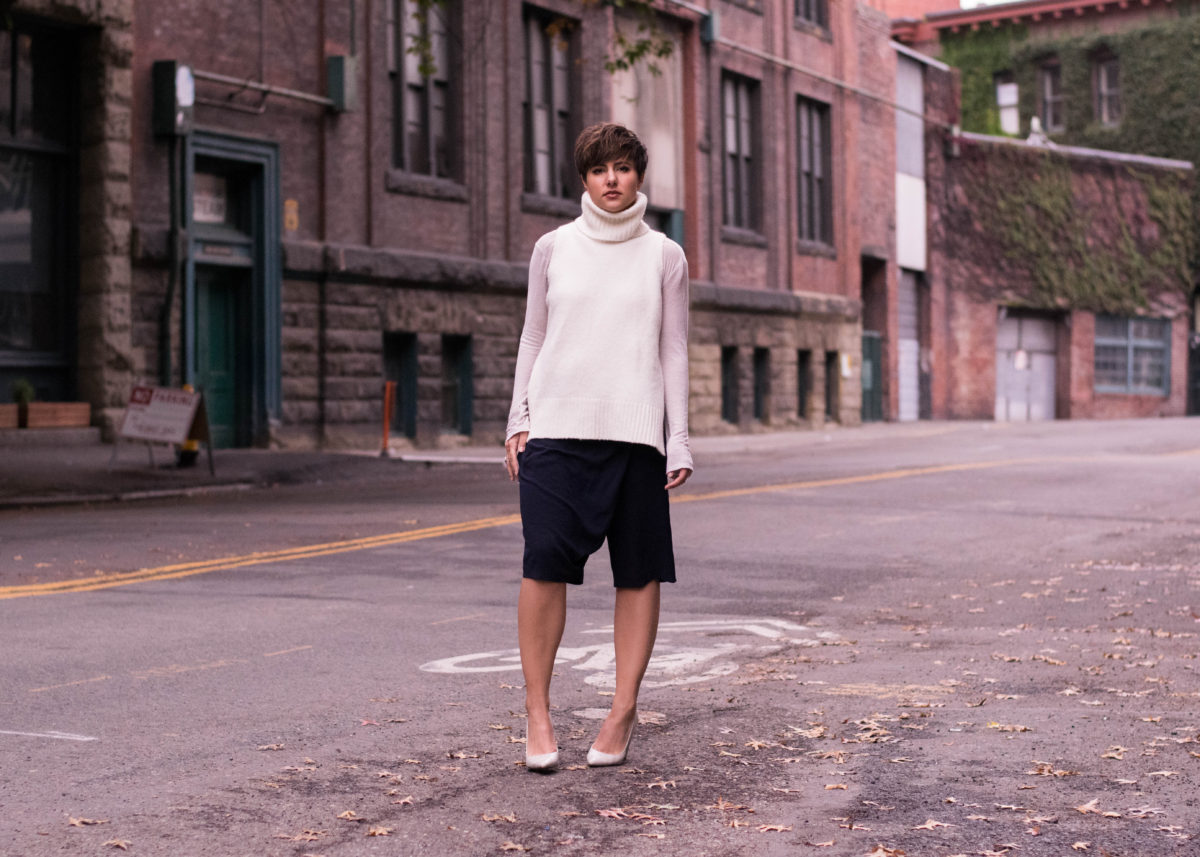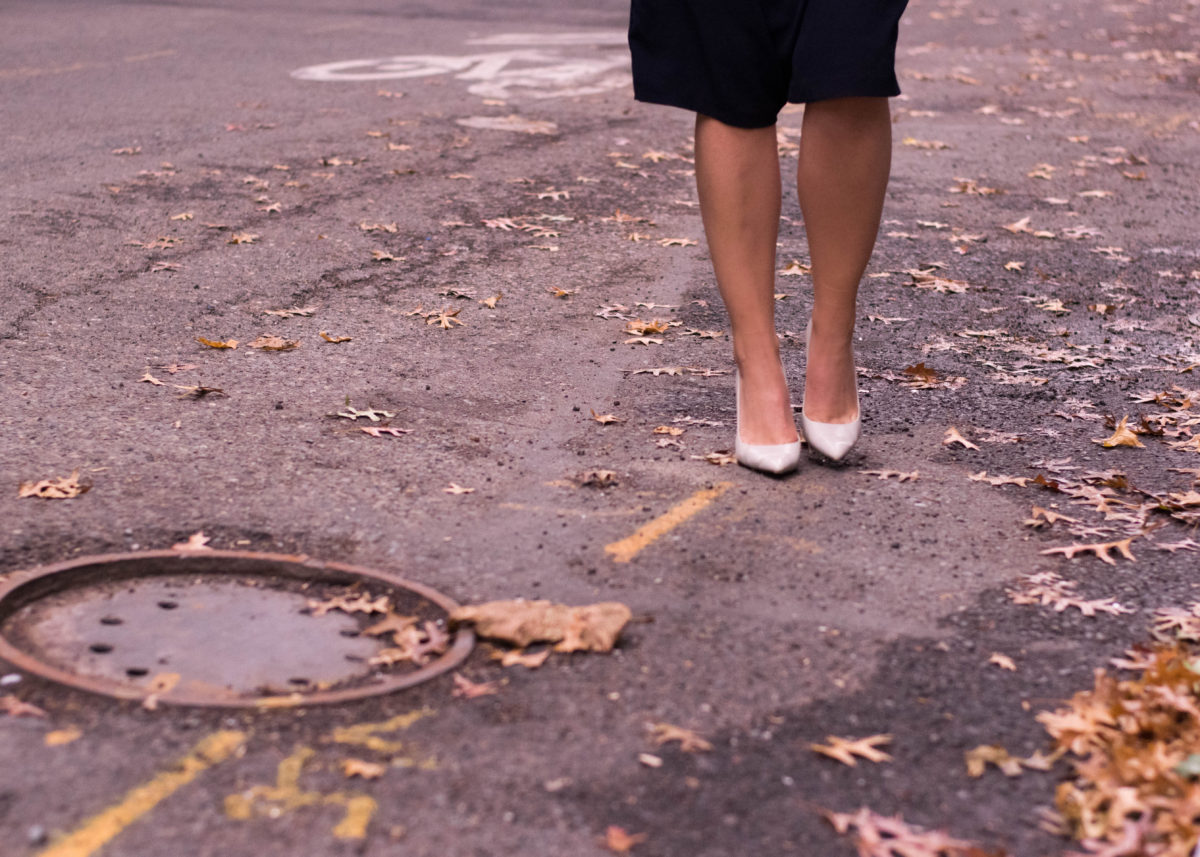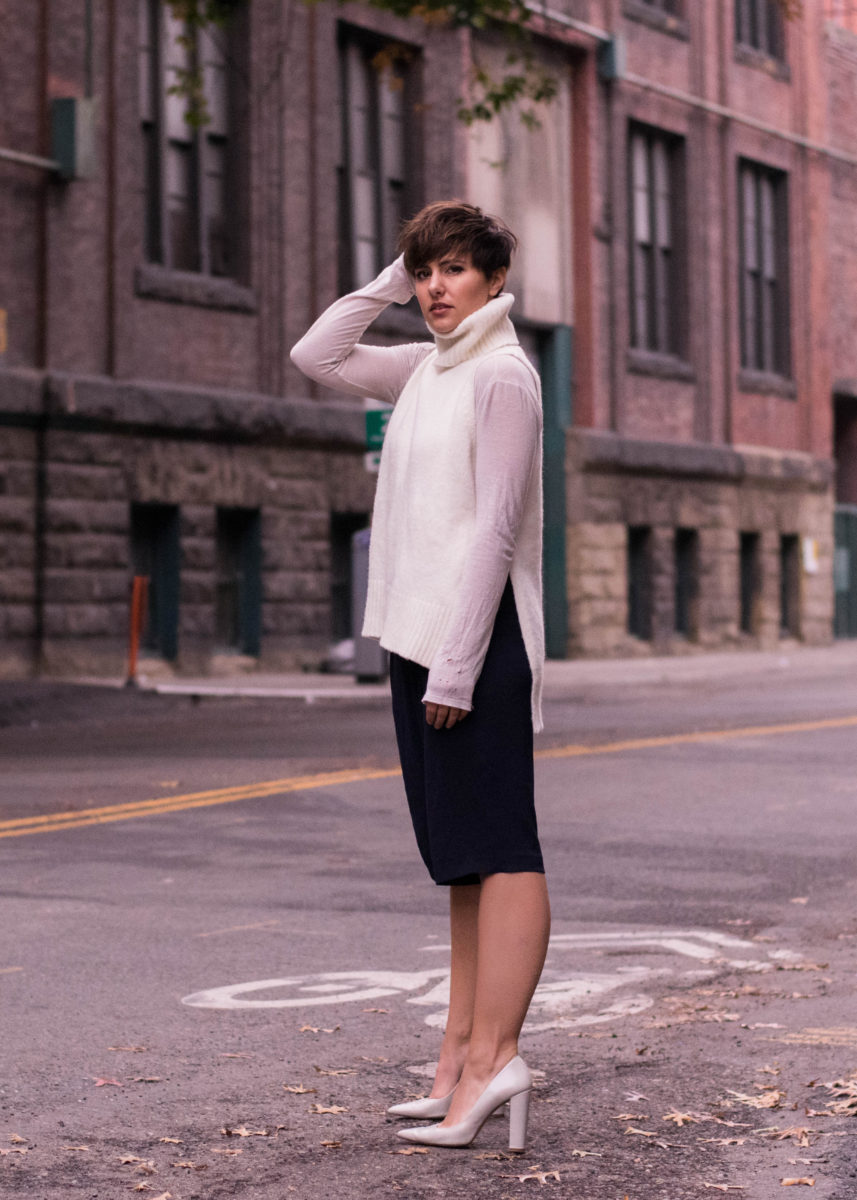 Save