The other day we talked about one way to style your favorite hoodie and today we are adding our favorite hero piece to the mix: the check blazer.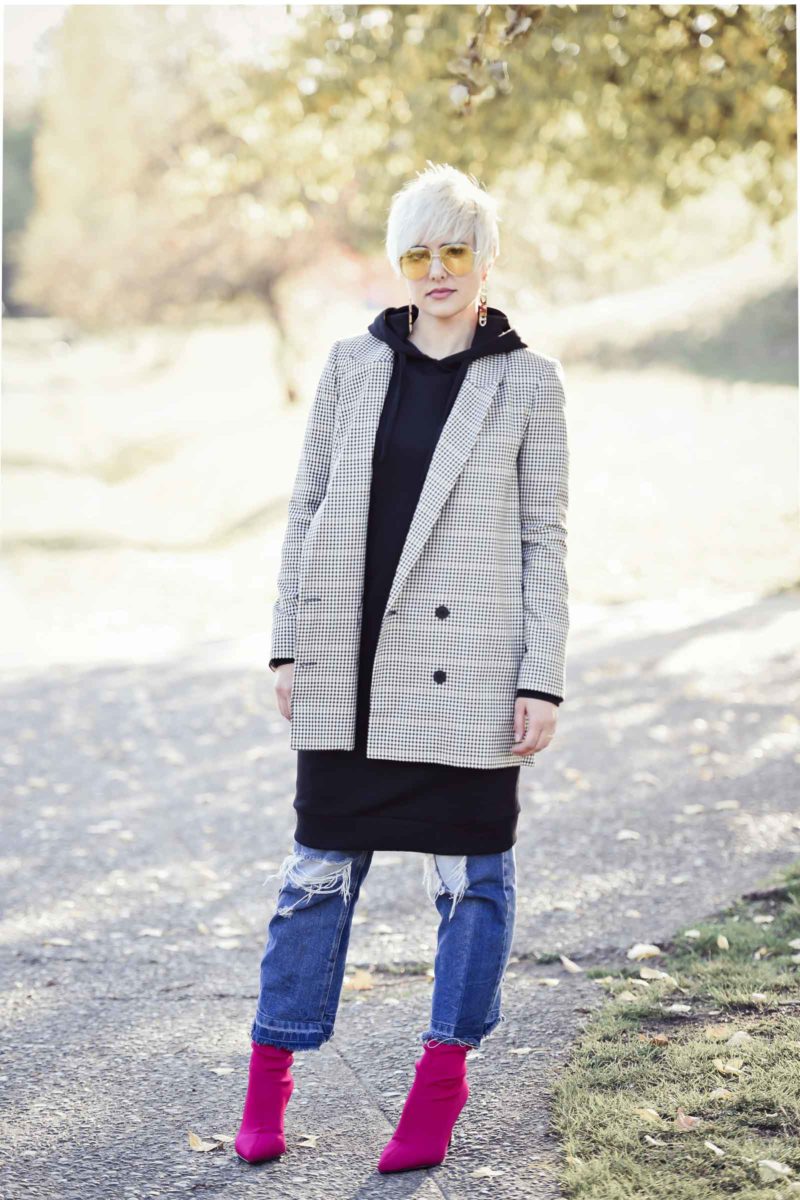 The check blazer is hands down the one item you need in your closet to update your wardrobe. Whether it's a designer version, a killer boyfriend style or a vintage find, you NEED one in your wardrobe. Why, you might ask? It can be styled with anything and adds polish, just like it does with today's look.


Our focus today was different ways to style a hooded sweatshirt to take it to the next level, instead of a regular sweatshirt though I chose a sweatshirt dress. This is a versatile alternative to a traditional sweatshirt that has become much more popular lately and in warmer months it is a great throw-on, wear anywhere option. For fall/winter weather I will be wearing it over a pair of jeans to stay cozy and make the look even more interesting.
As mentioned earlier we elevate our hoodie by adding a polished jacket over the top which defines the silhouette of the outfit. The contrast of the boxier jacket compliments the more figure forming sweatshirt dress making it a great combination. I added my favorite sock boots to give the look a very of-the-moment feel and topped it off with a statement pair of earrings and tinted sunglasses. This look feels very eclectic and like it would be something you might spot of the streets of London.
Which was your favorite way to style a hoodie? Today's look or the Kimono post? Let me know in the comments below and thanks for reading!
Shop The Look
Just Female Blazer (restocked Dec 10th) | Just Female Sweatshirt Dress  | ASOS Jeans | ASOS Sunglasses | Loved Earrings | Mango Sock Boot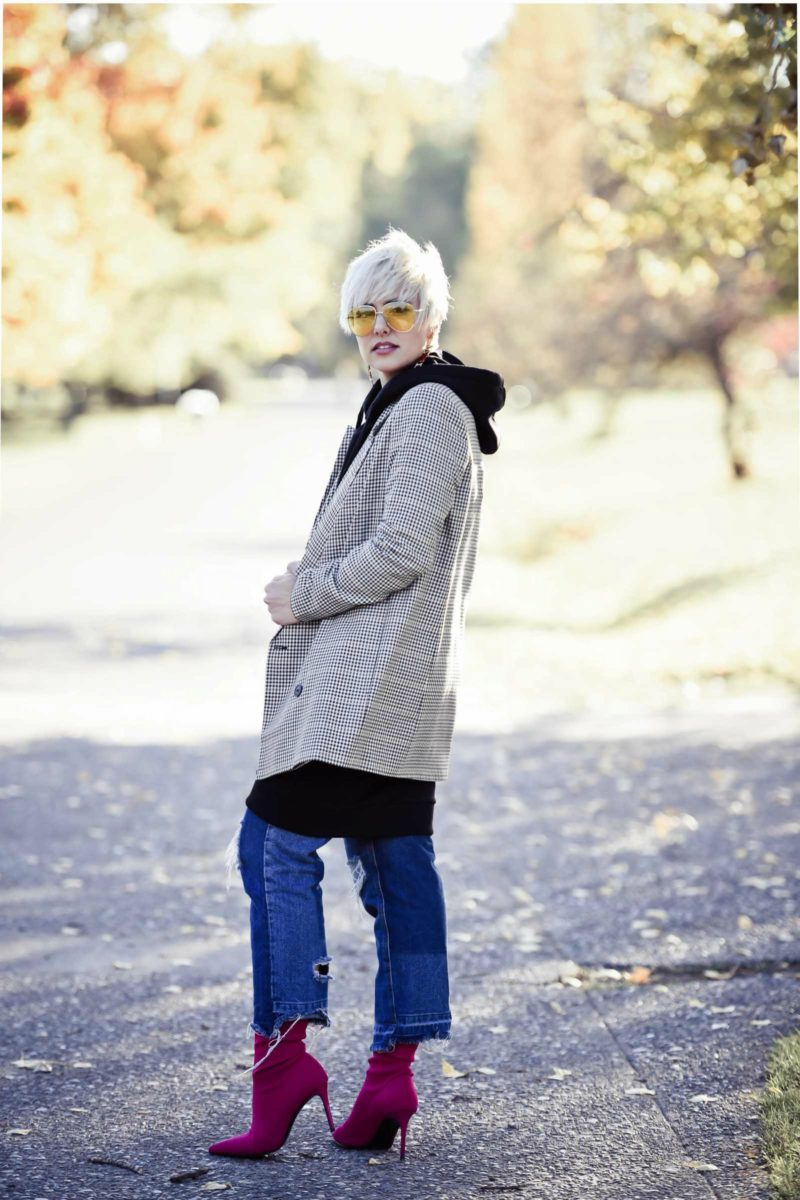 Photography: Vivian Hsu
Styling: Rebecca Thayer
*DISCLOSURE: This post contains affiliate links. If you click on a link I may earn a small commission.
*Sweatshirt and Blazer provided C/O Pipe &  Row