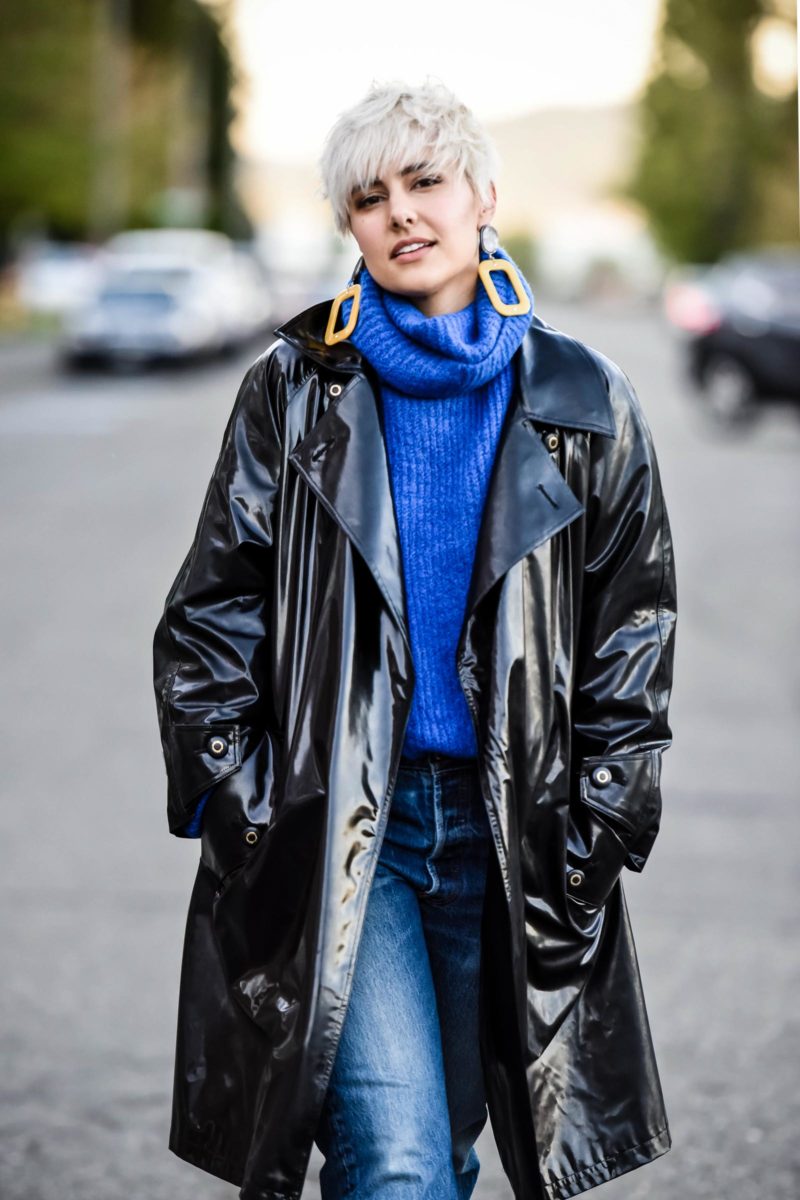 It's funny to think how when I started blogging I didn't even have an instagram, I just had a blogspot where I posted photos taken by my propped up iphone in my living room while my husband worked late. Now Instagram is the primary base for attracting sponsorships and collaborations and is an entire blogging platform in it's own right. In honor of reaching 10,000 followers on Instagram (holy poo) here is the personal, peel back the curtain post you guys asked for a few months ago!
Thanks so much for your questions and let me know in the comments if I didn't answer any! I love you guys and wouldn't have the opportunities I do without your support so thank you SO much!!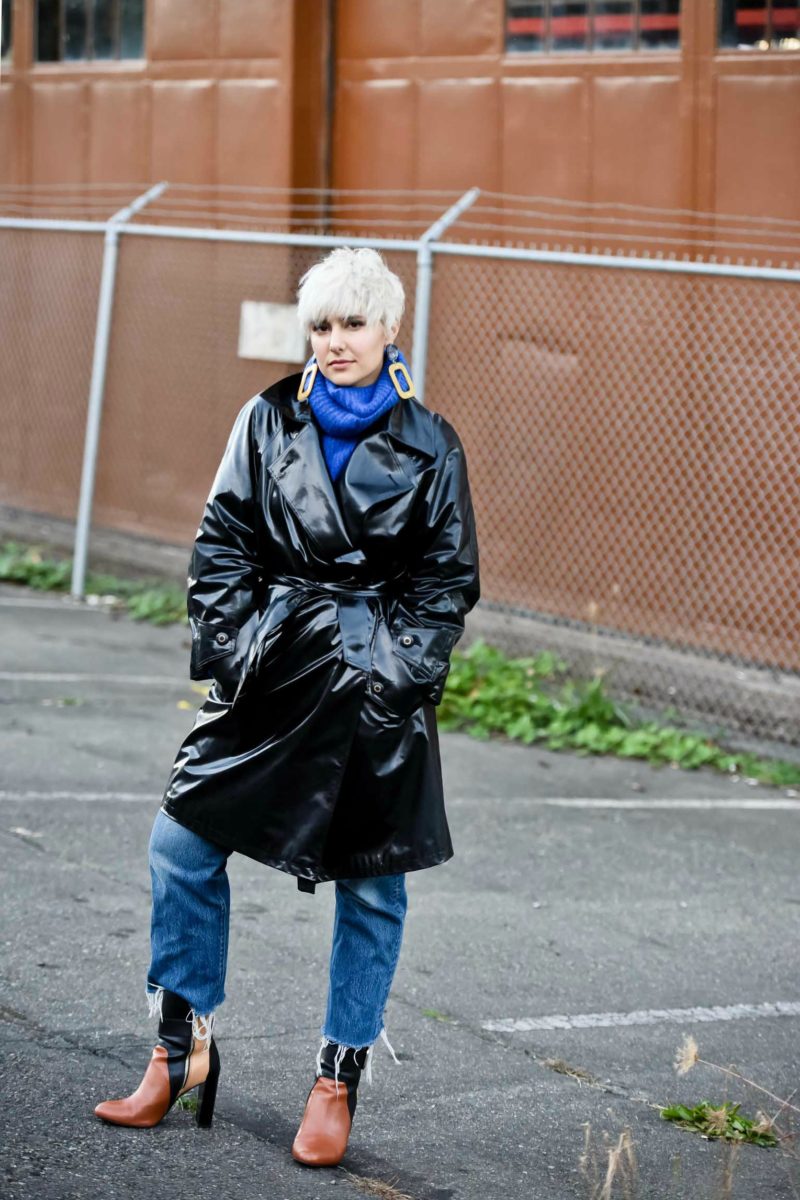 What is your education background?
I have a bachelors degree in Economics and I unofficially minored in math…. very fashion-y…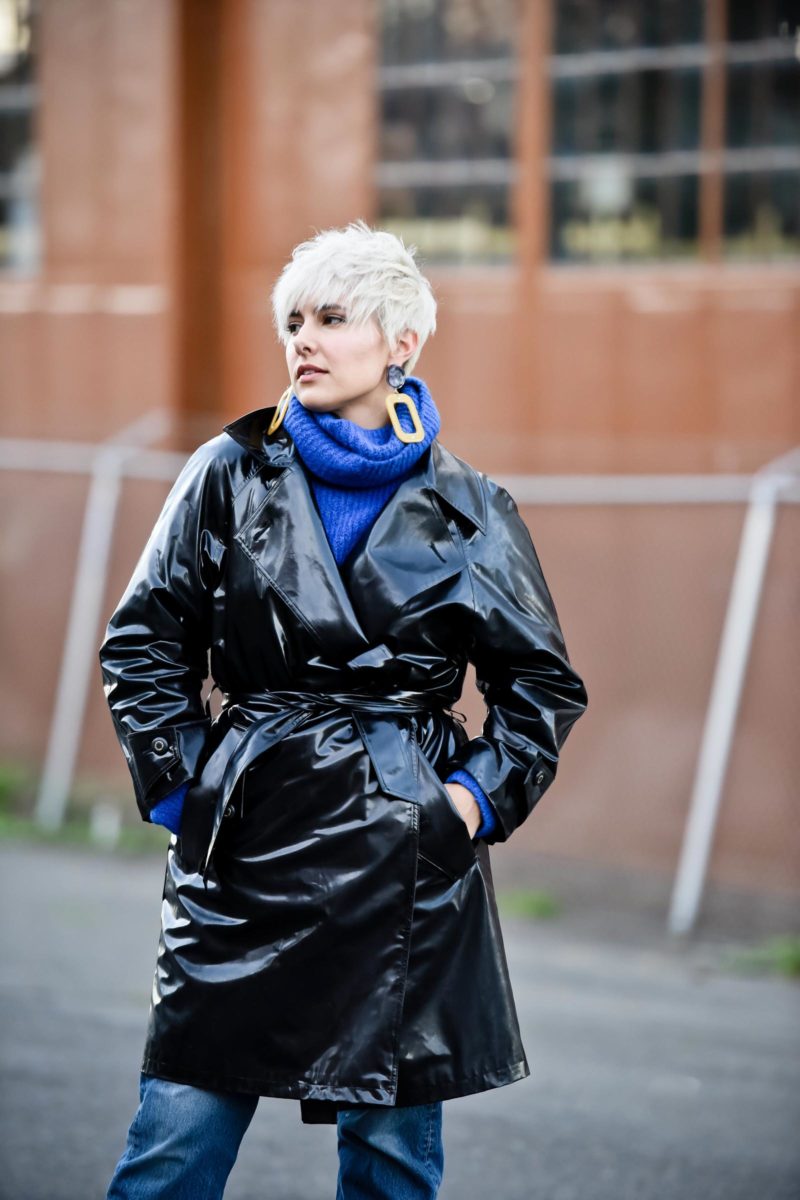 What was your career prior to blogging?
I worked at a large fashion retailer in various corporate positions prior to leaving to focus on my blog and opening another business with my husband. Oddly enough I started on more of the tech side building reporting  and ended up ultimately being an Assistant Buy Planner in the Buying Office as my last roll prior to leaving.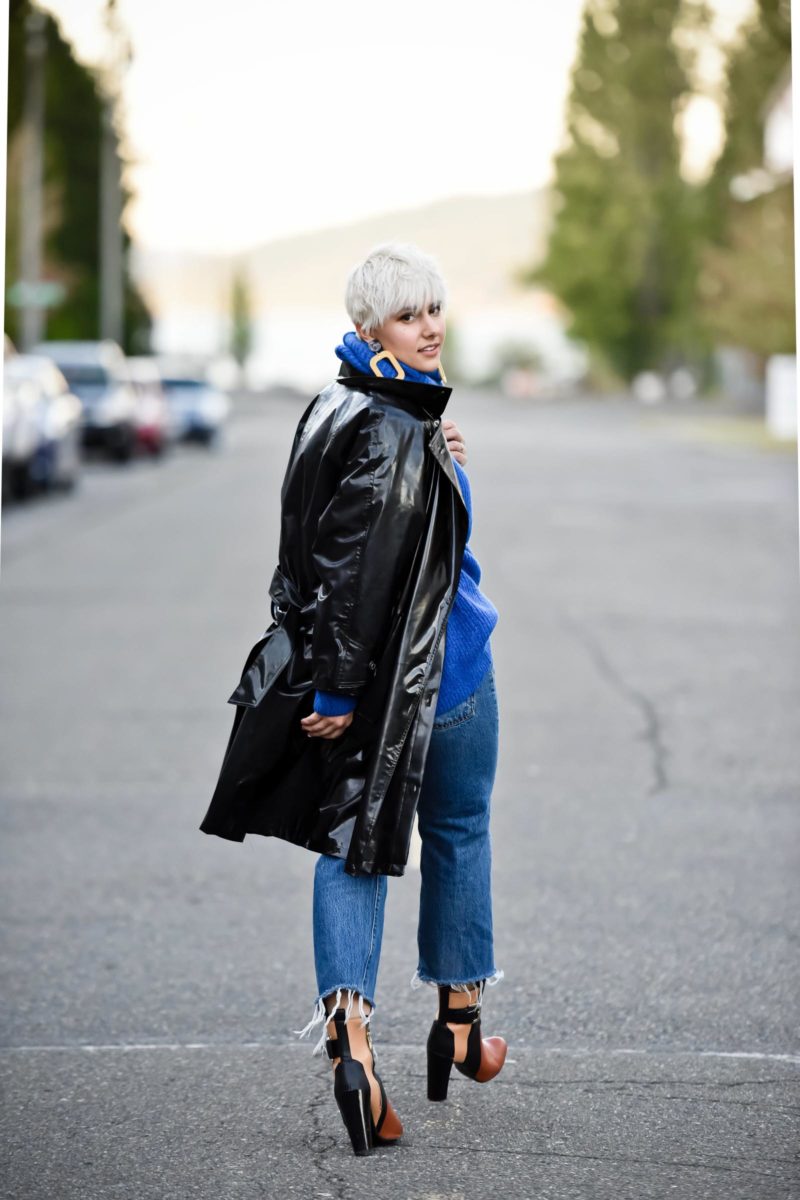 Why did you start a blog? Where is it headed?
I started my blog as a creative outlet. I love fashion but I held rolls at a fashion company initially that were very technical so Blogger Not Billionaire gave me a way to share that side of myself with people.
I feel like I have a unique aesthetic and often gravitate towards edgier, louder styles that a lot of clothing stores don't carry. I would really love to evolve the website into an actual online store where people can buy clothing that embraces the idea of being fashion forward and making a statement yet at an affordable price point.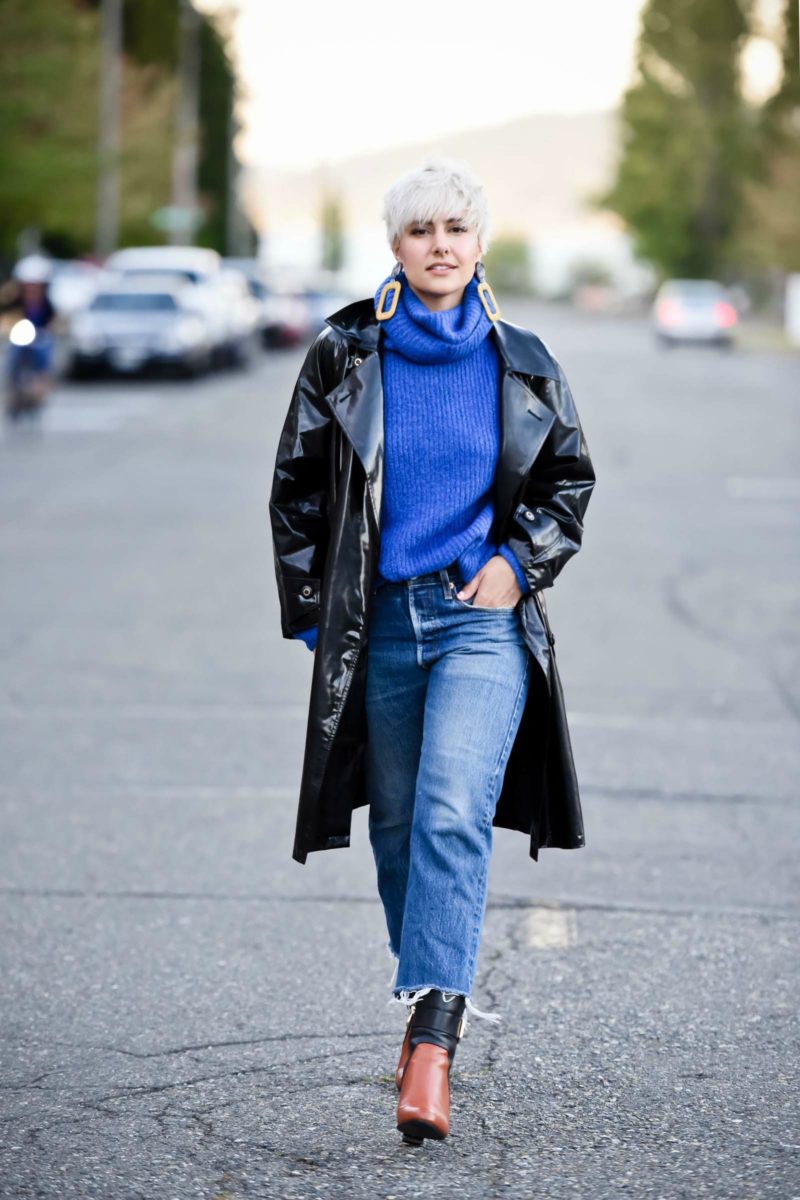 What inspires you / Who are your style icons?
High Fashion and personal style really inspire me. I love new ideas in the fashion industry and how certain individuals can have such iconic and expressive style. Runway shows and fashion editorials are my favorite sources of inspiration as they are a fleshed out vision someone had expressed through fashion.
My style icons vary a lot across different generations and I love anyone with a distinct sense of personal style. Diana Vreeland is one for her fearless sense of style but even more so for her ability to transcend fashion in her editorials. She introduced the world to fashion editorials as art and a form of communication. For modern day icons I love Margaret Zhang for her aesthetic and ability to do pretty much anything in the world she sets her mind to. Gilda Ambrosio has an impeccable sense of style that seems to follow no one else's rules but her own.  I am always SO inspired by what she wears and the fact that she has a big thing for young Cher doesn't hurt either.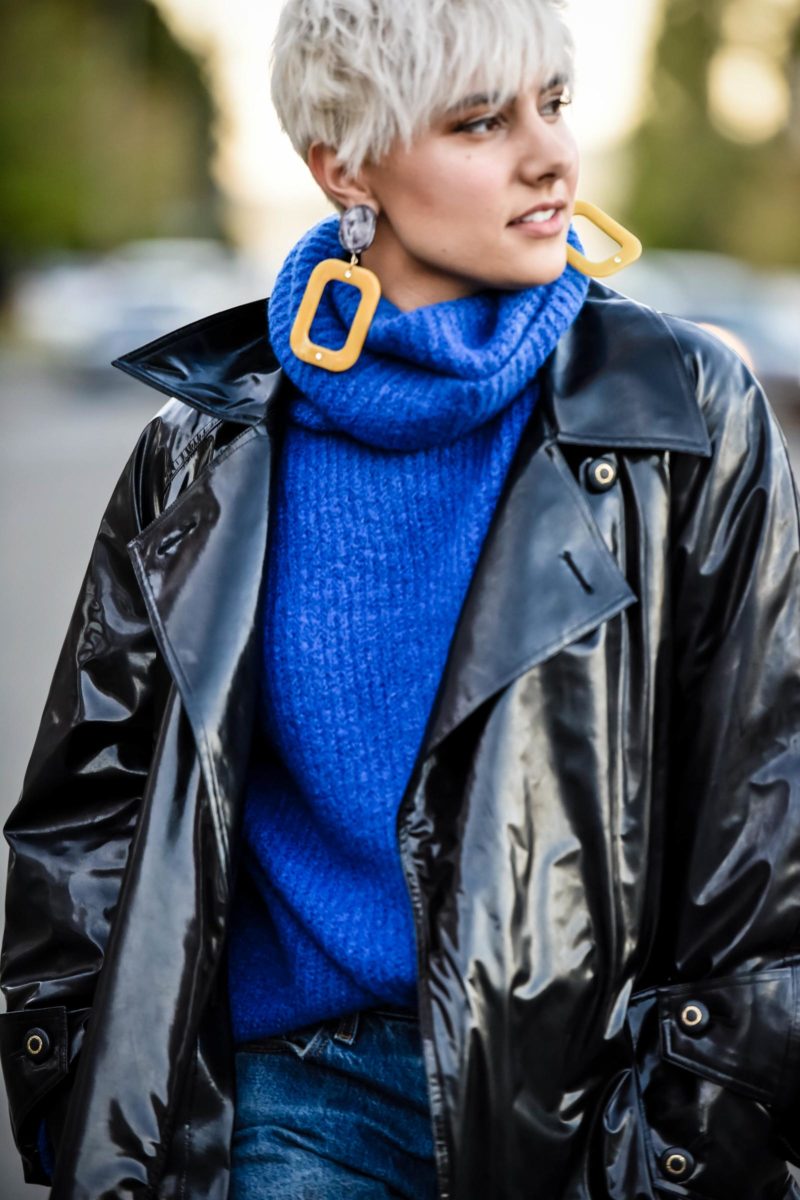 Today's Outfit
Jacket: My Grandmother's | Sweater Zara | Vintage Levis | Zara Earrings & Boots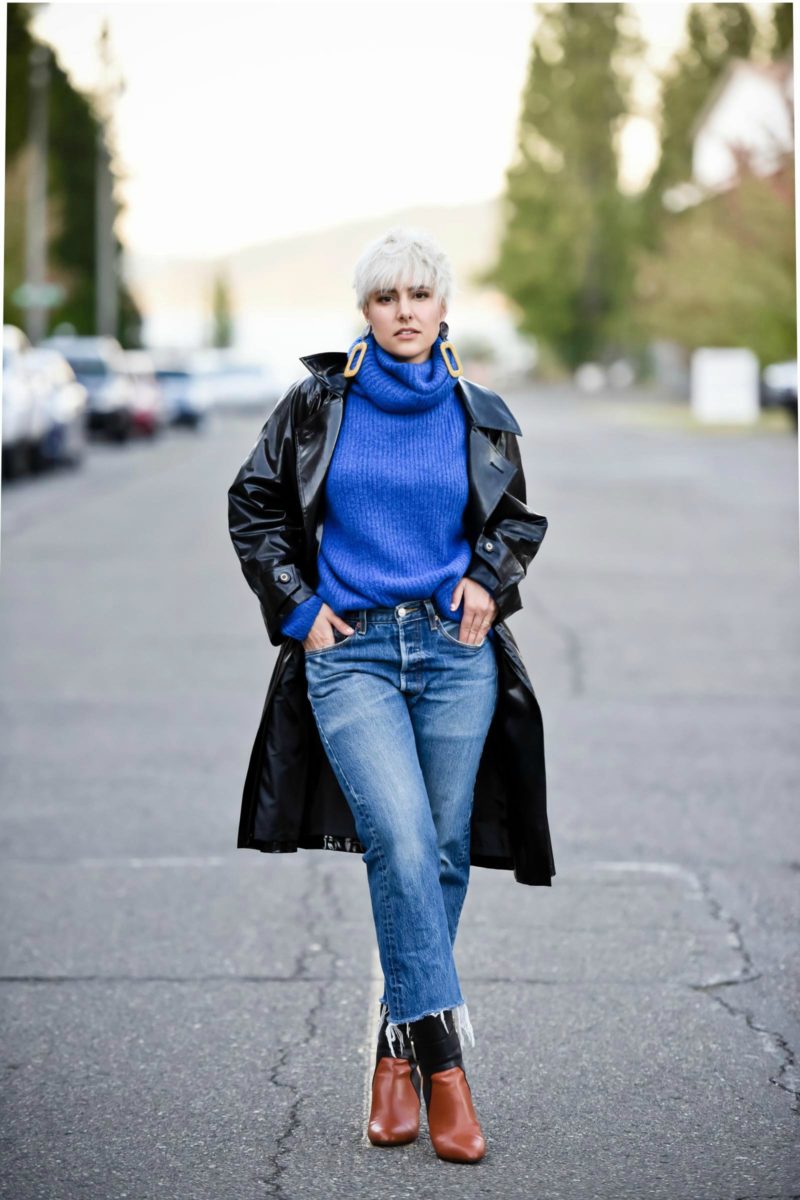 Thanks so much for reading and following along! Your support means the world to me! Let me know in the comments if you would like more personal posts in the future!
Photography: Vivian Hsu
Styling: Rebecca Thayer