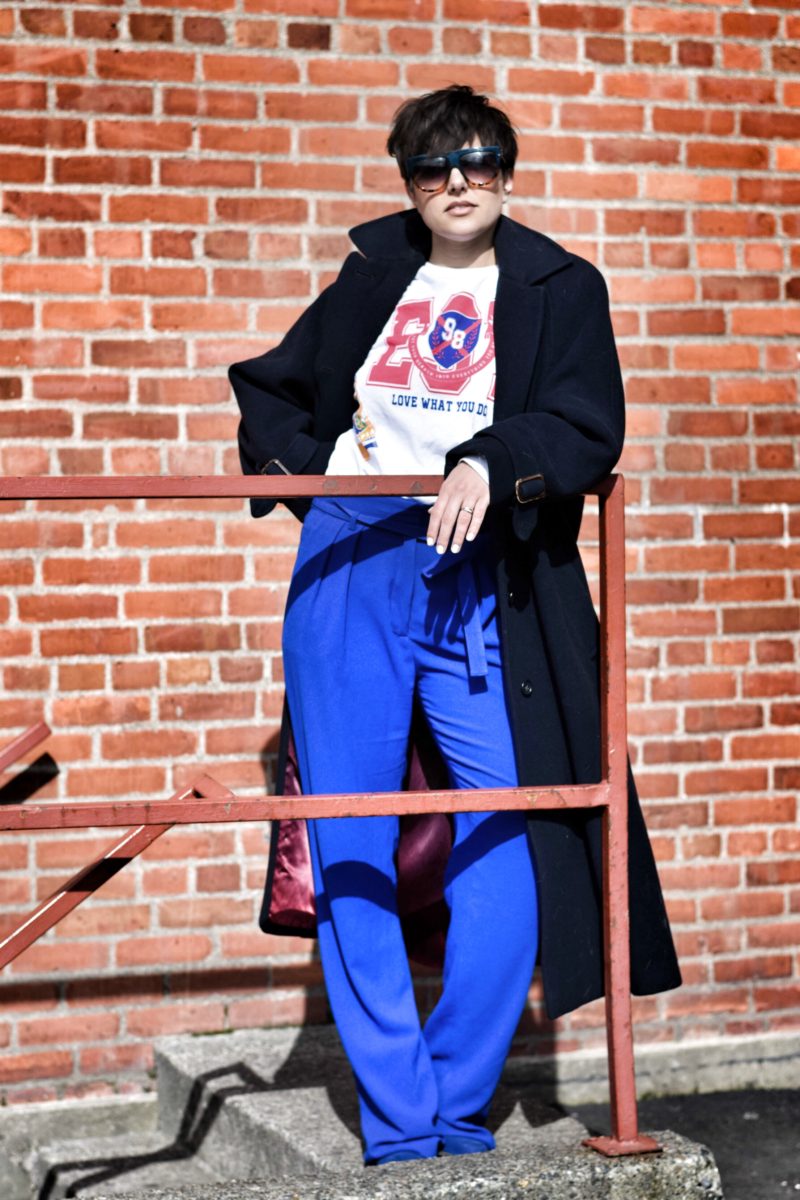 Flat Top Sunglasses | Zara Sweatshirt | Zara Pants (similar HERE) | Vintage Coat (similar HERE)
Fashion week is a funny thing: showing fashions out of sync with the actual season that you are in, which makes since for the buy cycle of retailers but is often frustrating for the rest of us. You see something fabulous you want to wear NOW and you have to wait 6 months to see it in stores. One of my favorite things to do each season to combat this feeling is to see what looks I can recreate from the runway NOW using pieces I already own. This 'runway to real way' theme is going to continue throughout the week since we all want Fall '17 fashions to already be a part of our lives.
Today's trend is 80's power dressing. The big player here that stood out to me was Isabel Marant with high-waisted pleated wide jeans worn throughout her collection. The 80's shoulder is also not going anywhere so when you combine the two you get a powerhouse of a look. Rather than opting for 80's denim (which I am honestly not ready for) I chose a pair of high-waisted pleated trousers to keep with that vibe. A vintage inspired sweatshirt tucked into the pants gives us an updated take on the 80's graphic elements and a vintage coat with just-so defined shoulders polishes off the look. The key here is really the trousers and getting that 'paper bag' waist (where a tie gathers it in) with the wide leg of the pant. Luckily for me I have never stopped wearing my wide leg trousers but if you are going to invest in a great item this Fall to update your wardrobe these would be a great option.
Stay tuned throughout the week for more styles taken off the runway into the real world. Thanks for reading- Rebecca