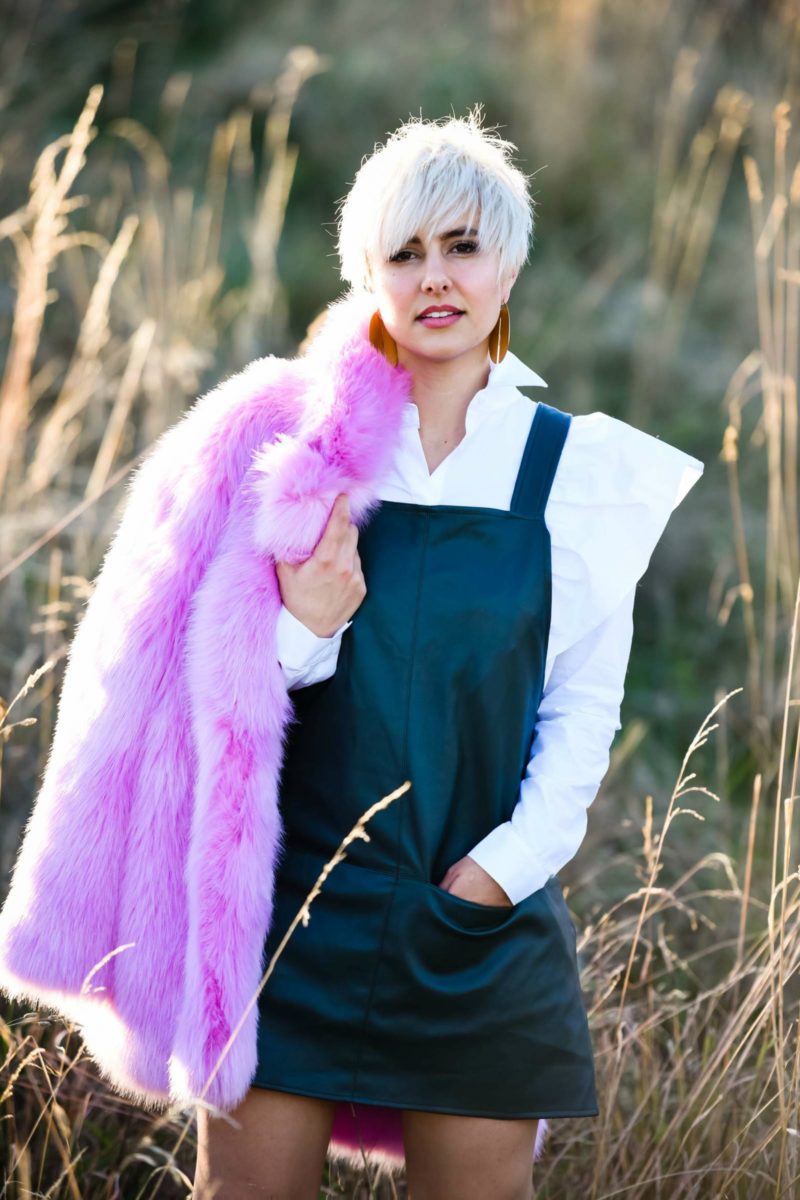 Overalls and jumpsuits might be two of my favorite types of clothing in the world so of course I am going to love a modified dress version just as much. Say hello to the overall dress, or pinafore dress; an outfit option that not only accomplished the 'onesie' vibe I am always looking for but it also shows off your fabulous ruffled blouses as well. Let's dissect today's look and find out why every part of this look should be a staple in your winter wardrobe.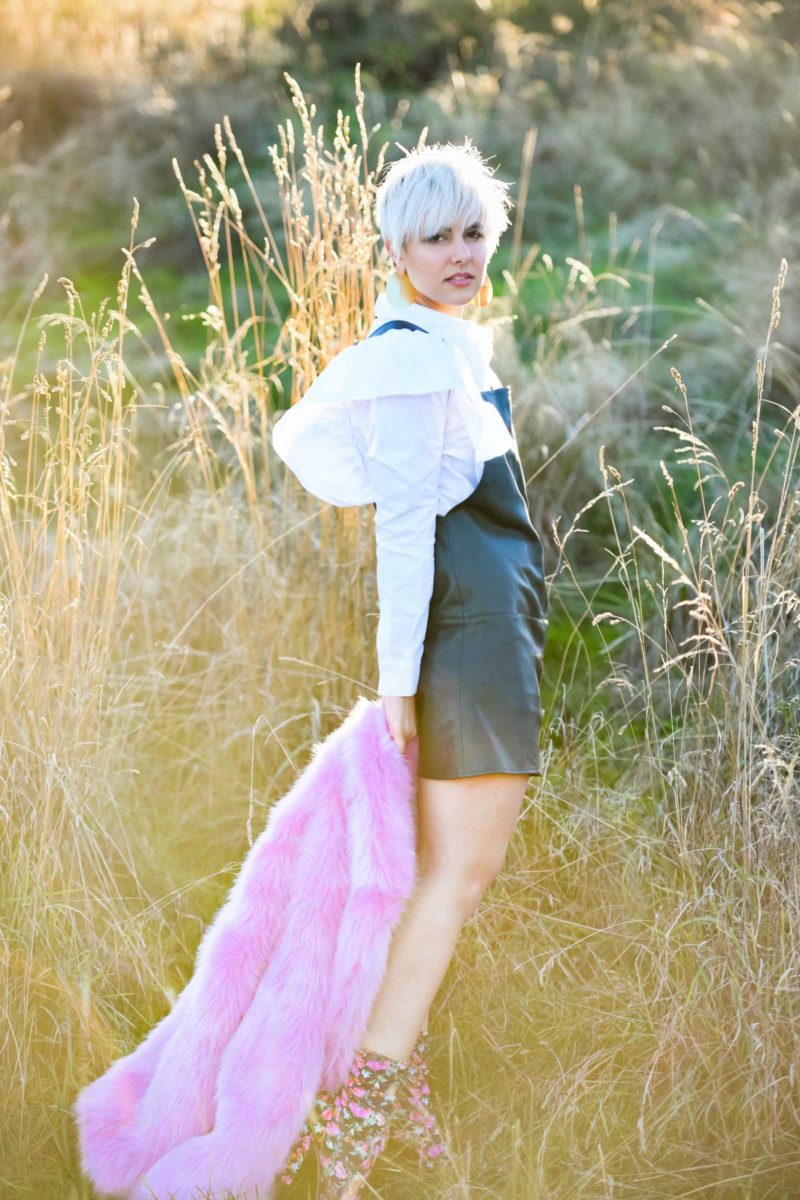 The Blouse
Statement shouldered, ruffled blouses have been trending for a while now and it make sense why. They area feminine yet playful way to brighten up a classic white shirt and they can be paired with practically anything. I love wearing them with overalls or an overall dress because it shows off the fabulous shoulder detailing while also creating a layered look that is both interesting and on trend. Shop my favorite version HERE from Pipe & Row.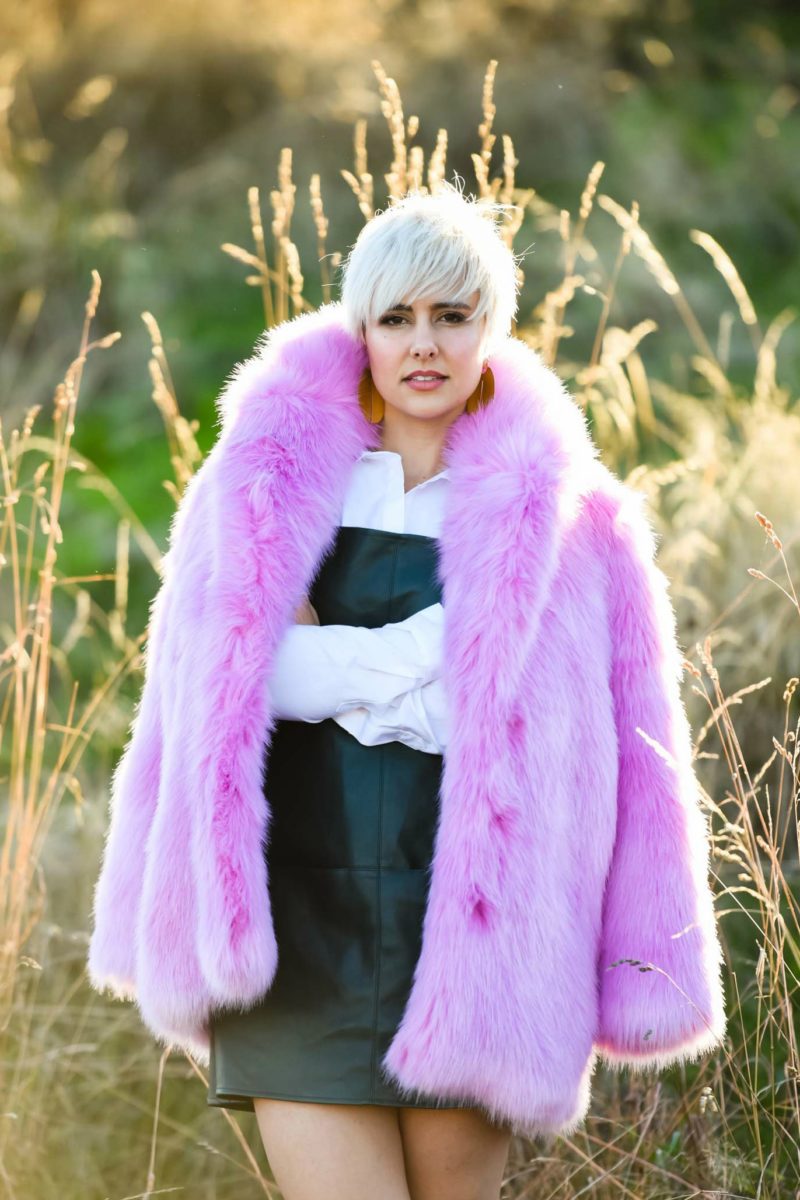 The Coat
Colored Faux fur is all the rage this season. I think it is such a major trend in fact that we will be doing a faux fur week highlighting the many ways you can style these versatile and WARM coats. This particular pink one is a favorite of mine, I love the bold hue and the oversized shape that has lapels!!! I found this coat at H&M this summer but there are so many great versions out there these days you are sure to find a fabulous one. Shop my favorites below.


The Bib/Overall Dress
Overalls make outfits easier to put together and also more interesting. Think of them as jumpsuits that also allow to show off your top as well. This dress version has been popular for a while now especially in a faux leather option like the one worn today. The faux leather helps add an edge to a style that could skew a bit young if not paired with the right items. The bib dress is also a style that you can continue to wear as temperatures drop, simply add tights or an over the knee boot and a great jacket over top and you will be snug as a bug and incredibly stylish to boot. Shop my favorite versions of this style below.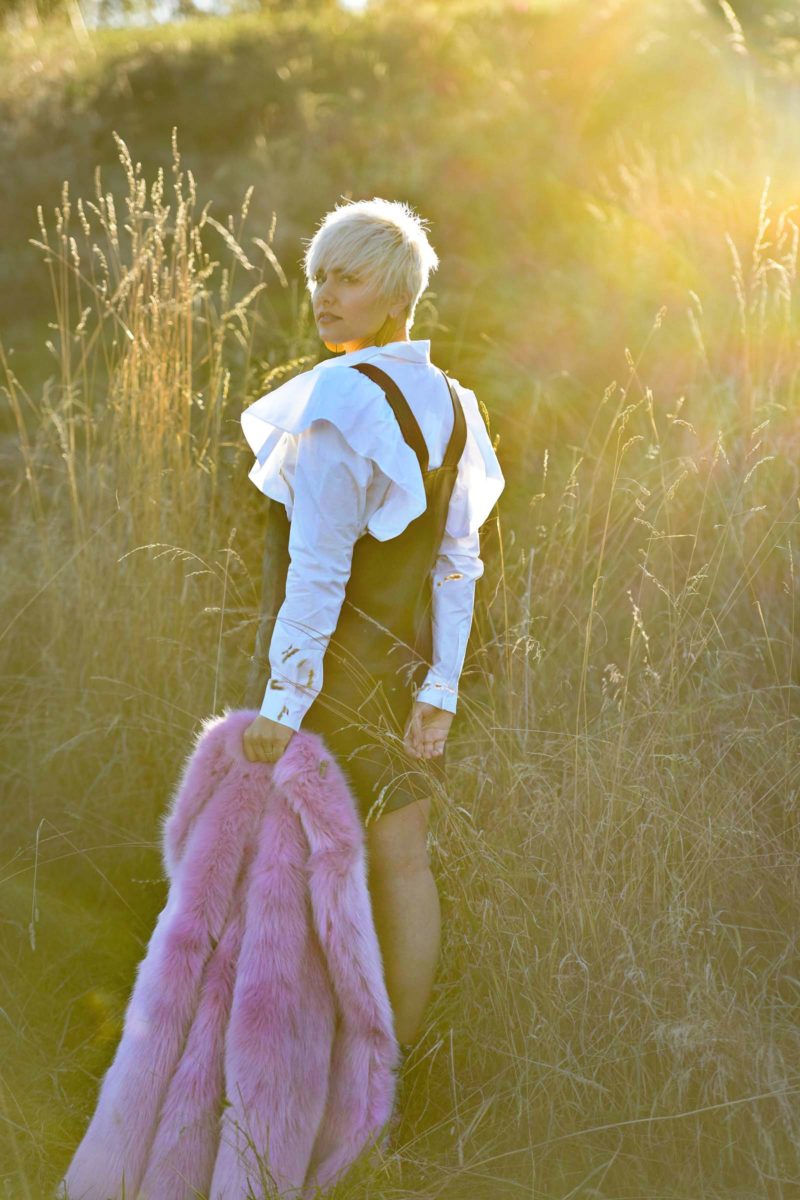 Shop the Look
Just Female Blouse c/o Pipe & Row | H&M Fur Coat (sold out) | Zara Overall Dress | Steve Madden Booties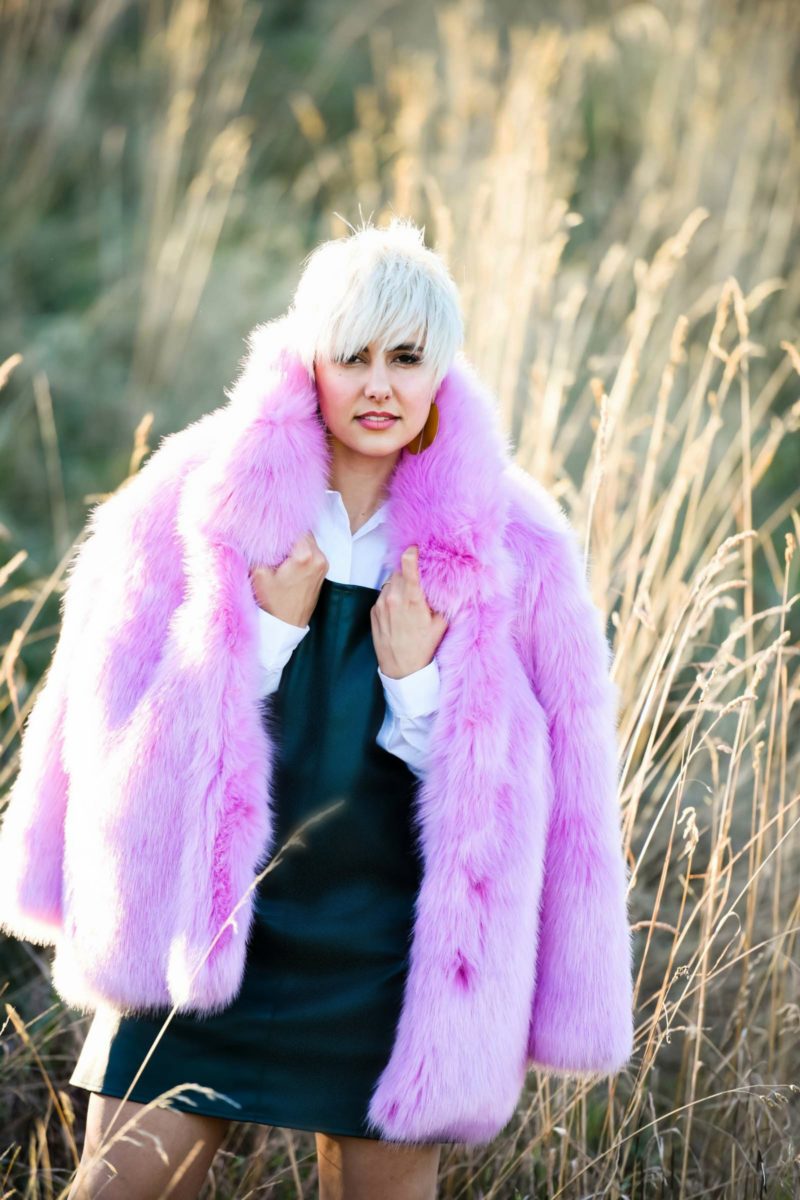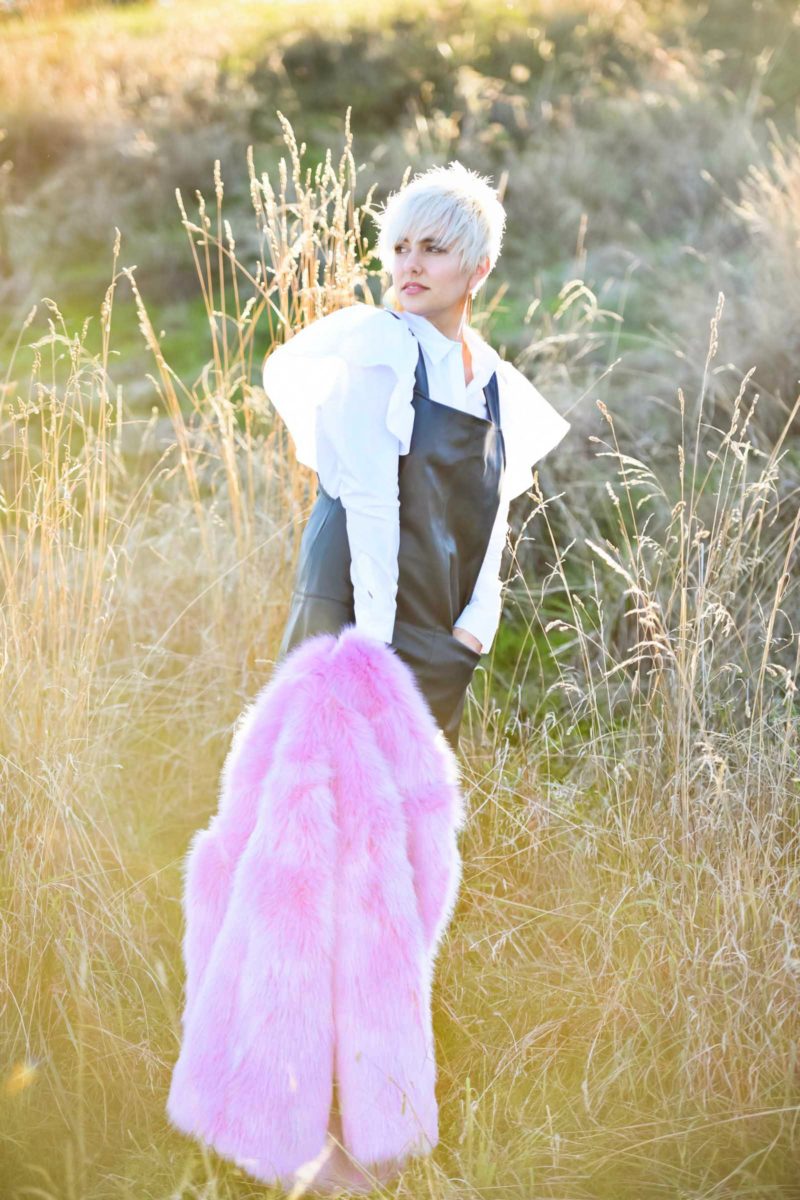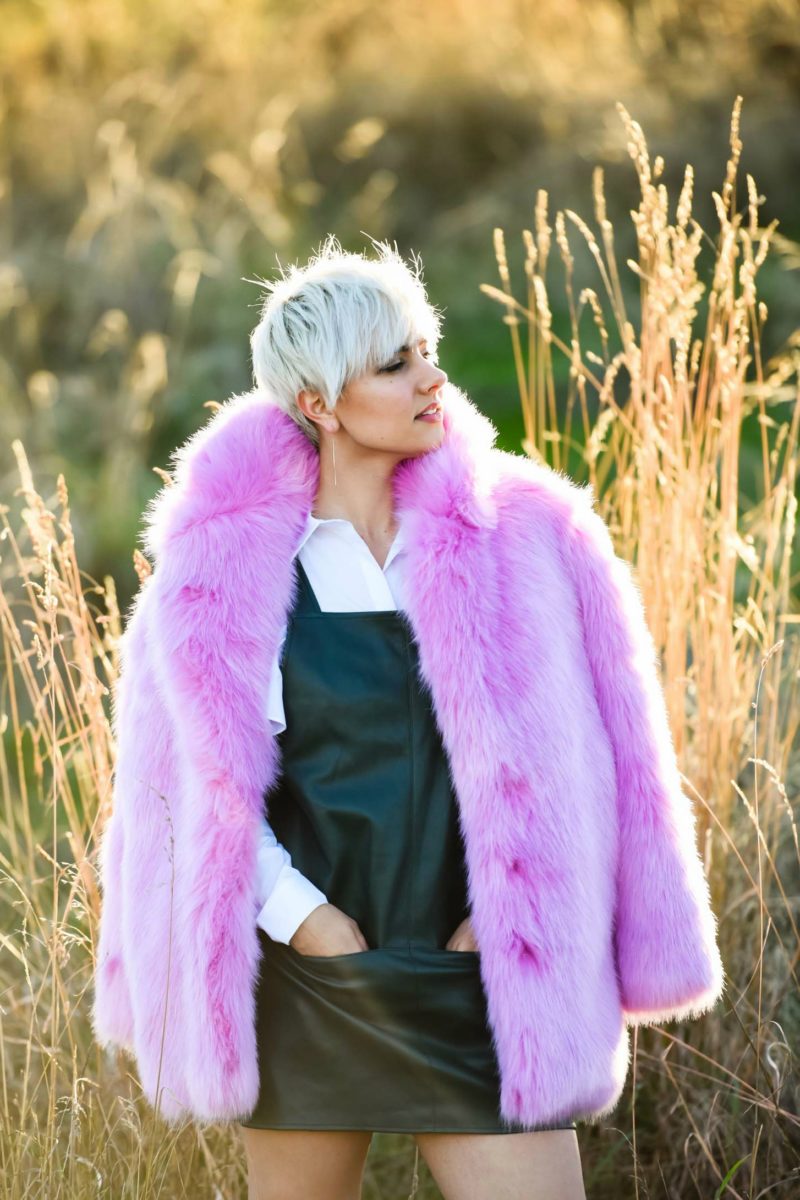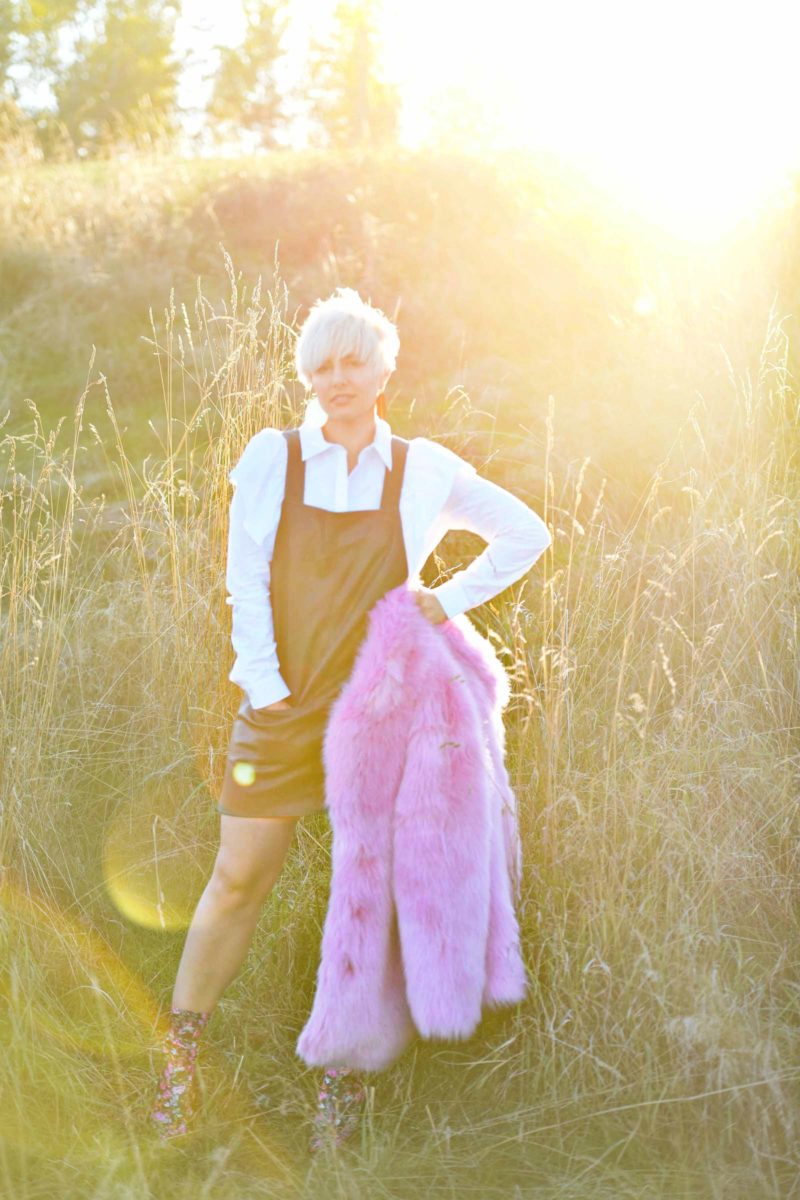 Photography: Vivian Hsu
Styling: Rebecca Thayer
*DISCLOSURE: This post contains affiliate links. If you click on a link I may earn a small commission.
*Blouse provided c/o Pipe & Row