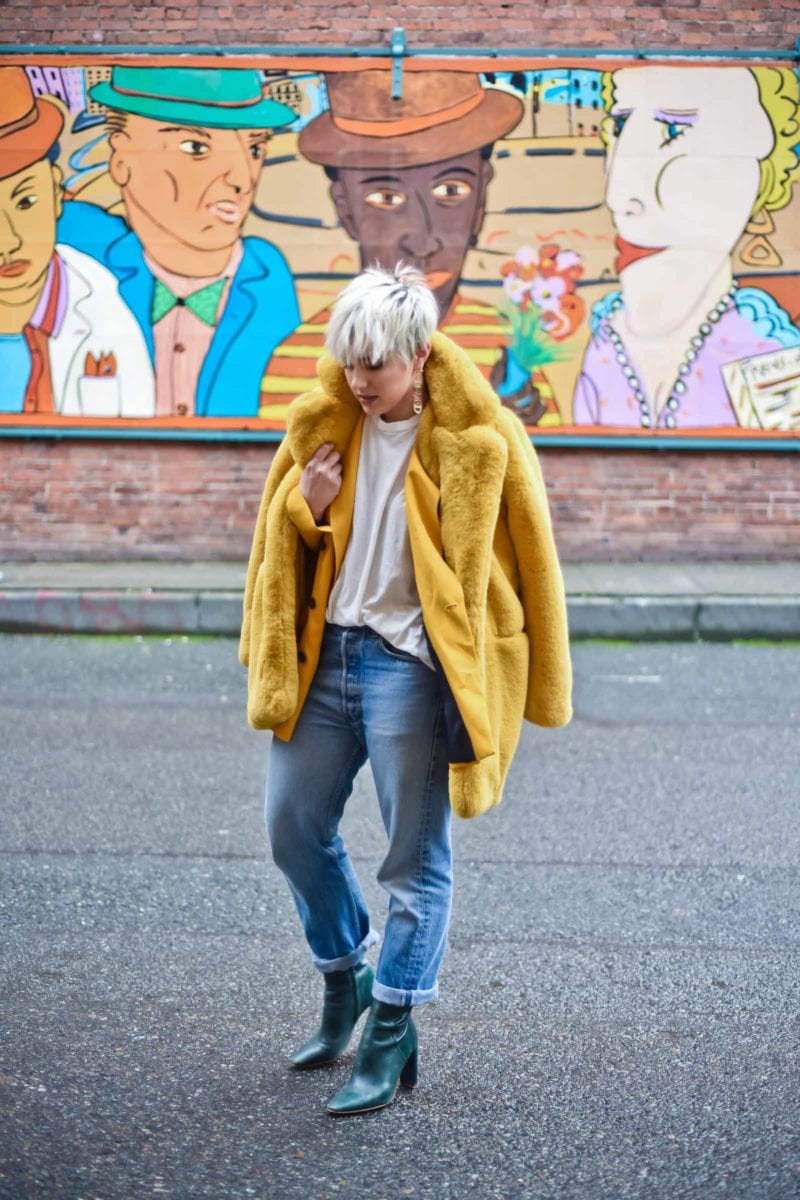 Something fresh and cheery emerged in the Spring 2018 runways, a color pop that we all can feel great about: Yellow. From lemon to mustard this saturated bright hue was absolutely everywhere. It may have stemmed from a need for a certain cheeriness in our future, or perhaps a need for a tropical vacation, but regardless this lemon trend is one we can all get on board with.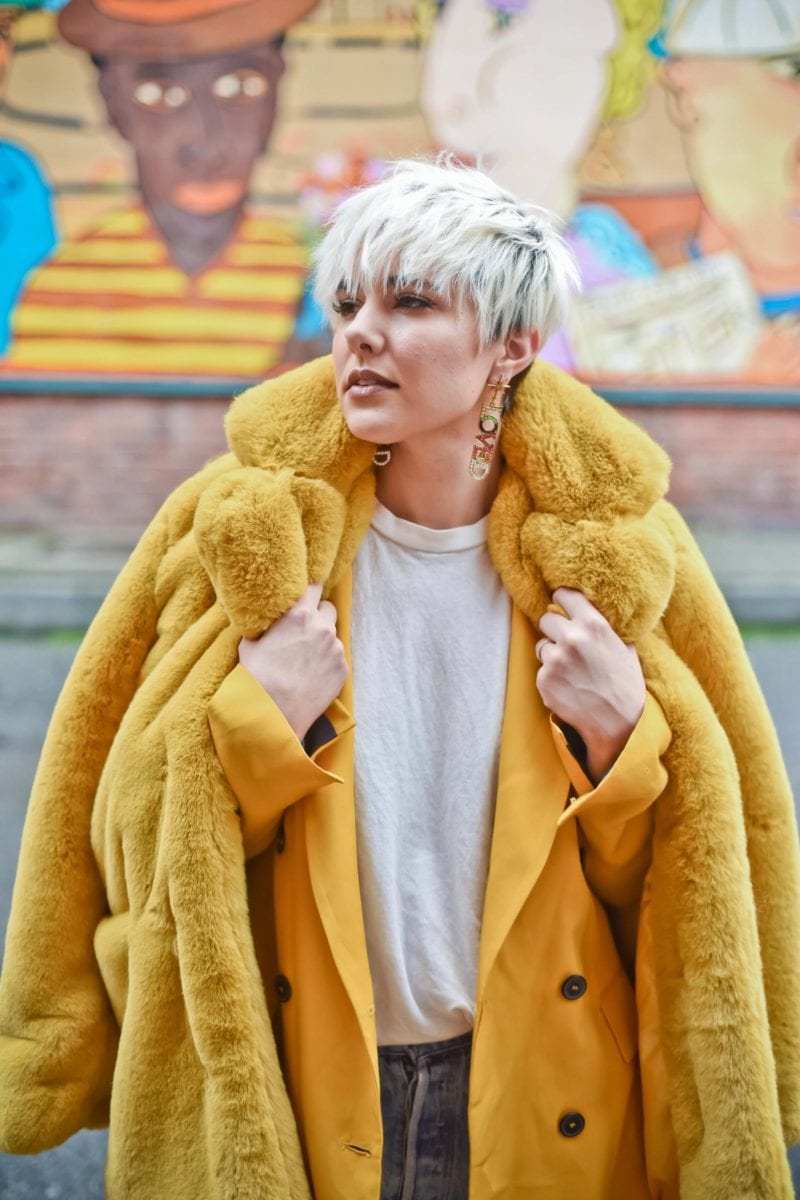 It's very easy to wear yellow, you simply pick a yellow item and wear it. To make it a bit more relevant for winter time though I decided to pick two items that happen to be majorly on trend and layer them for an uber yellow look. Colorful fur has been a growing trend for a while and in my closet it isn't going away anytime soon. I love that this season the fur coats have gained lapels. It adds to their cozy, tuck around your face warm feeling and makes them better suited to layer over other outerwear items.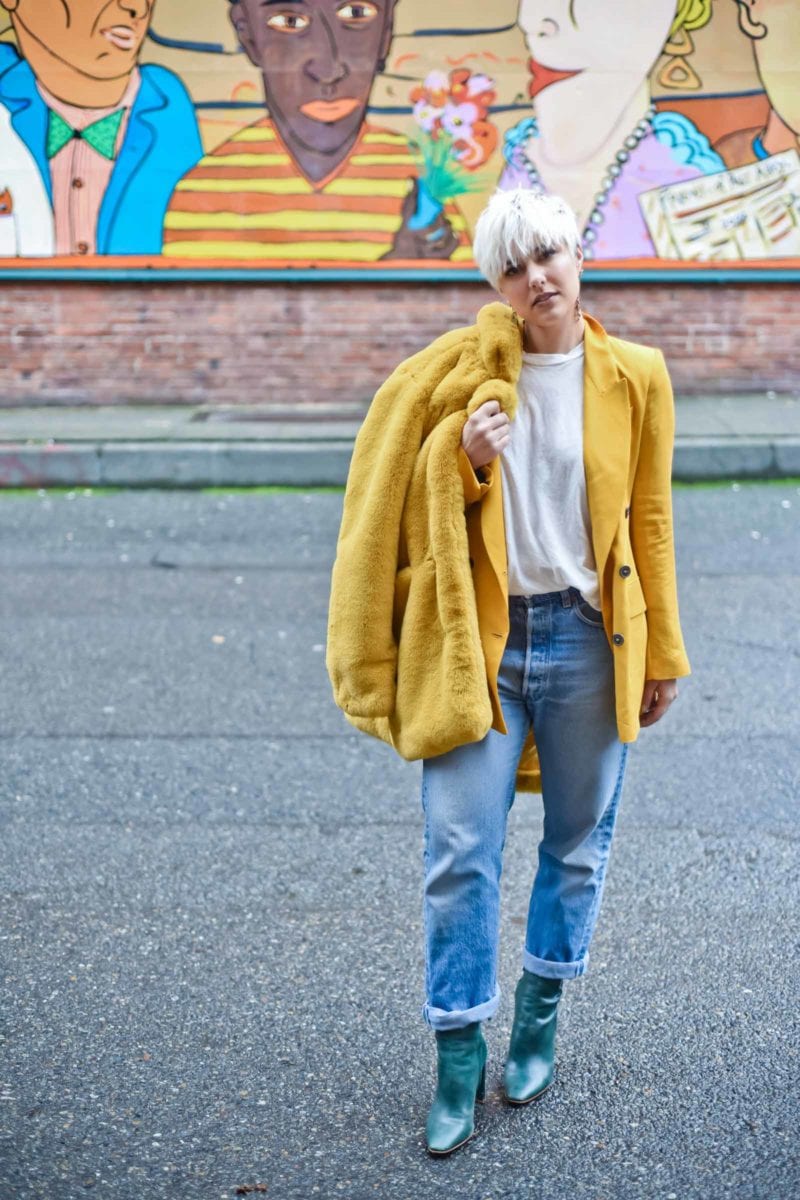 The other yellow item I chose was a yellow blazer. The full suit had a great year in 2017 and it hows no signs of slacking in 2018. I love opting for a rich color when you are wearing a suit just to keep from looking too much like you are heading into an office in 1980. Also by pairing it with your favorite white t-shirt and boyfriend jeans you make sure it is casual enough while still appropriate for most office settings in 2018.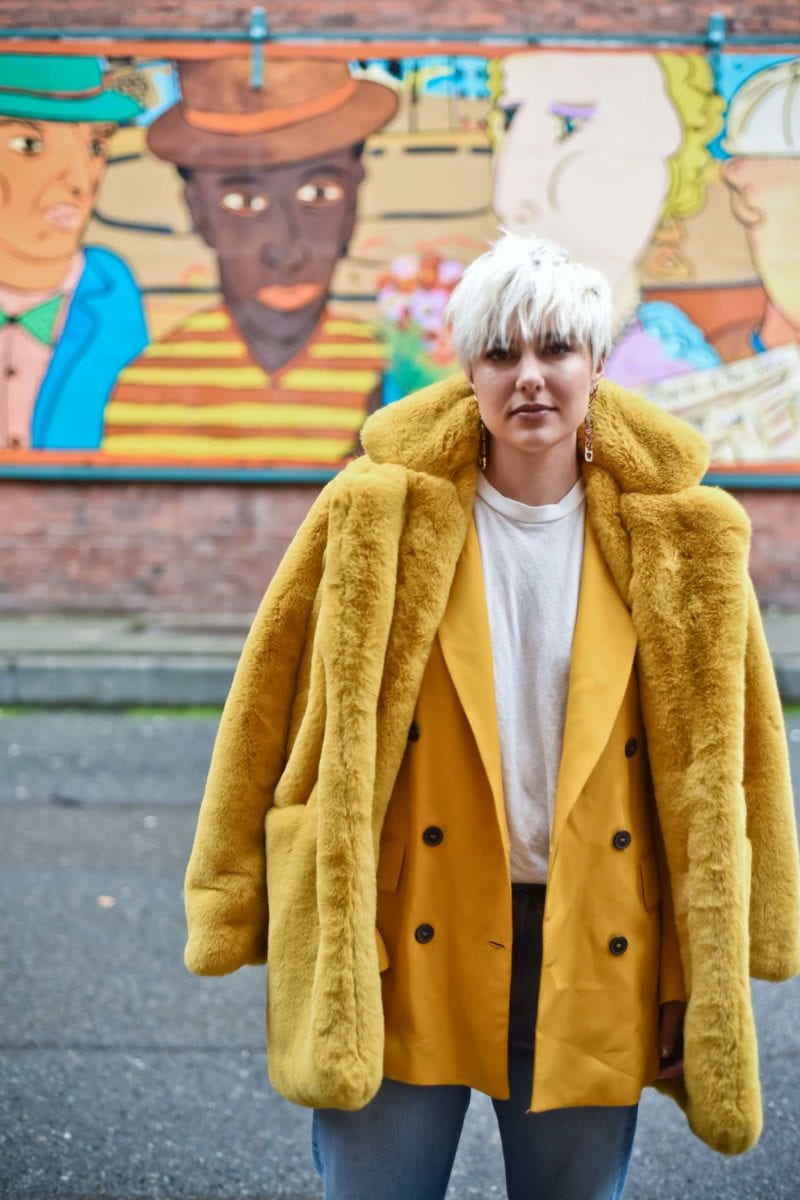 Shop the Look
Nasty Gal Fur Coat | Zara Blazer (similar HERE) | Pipe & Row T-shirt | 'Loved' Earrings | Vintage Levis | Zara Boots