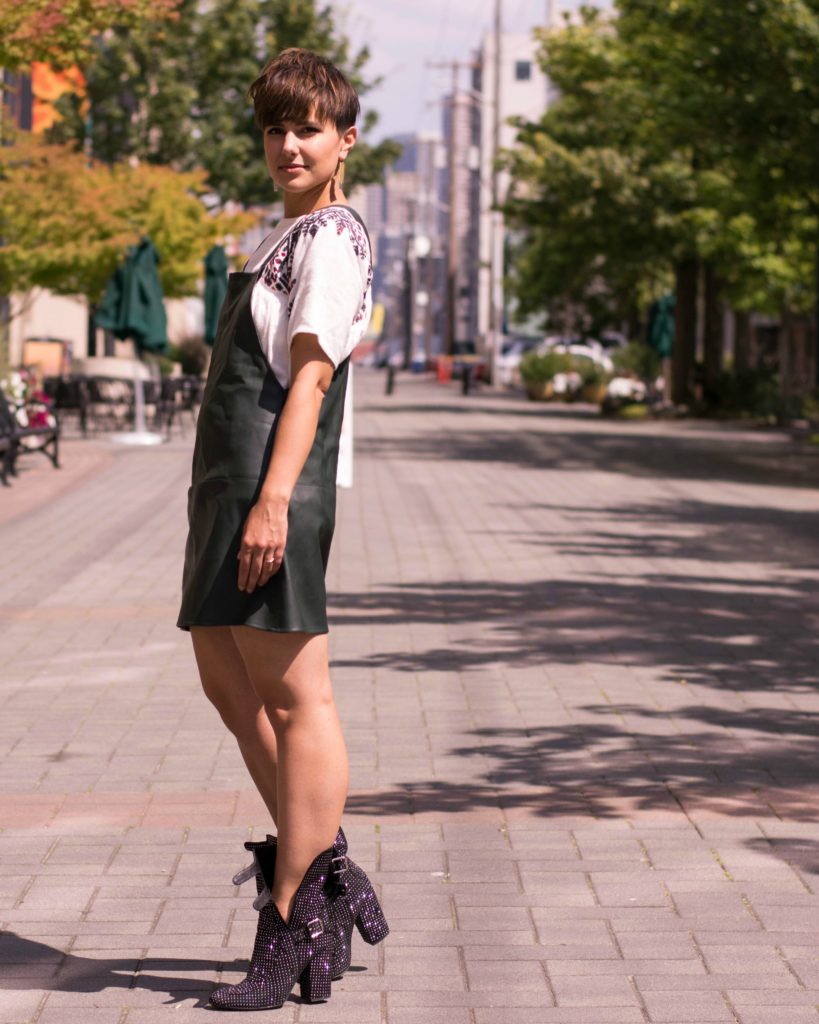 We have covered that the 90s are huge and overalls are a major trend right now, so how does that translate into summertime when the temperatures rise and hemlines get higher? Say hello to the new hottest thing: the overall dress, also known as a jumper, a pinafore dress and your new favorite trend of the summer.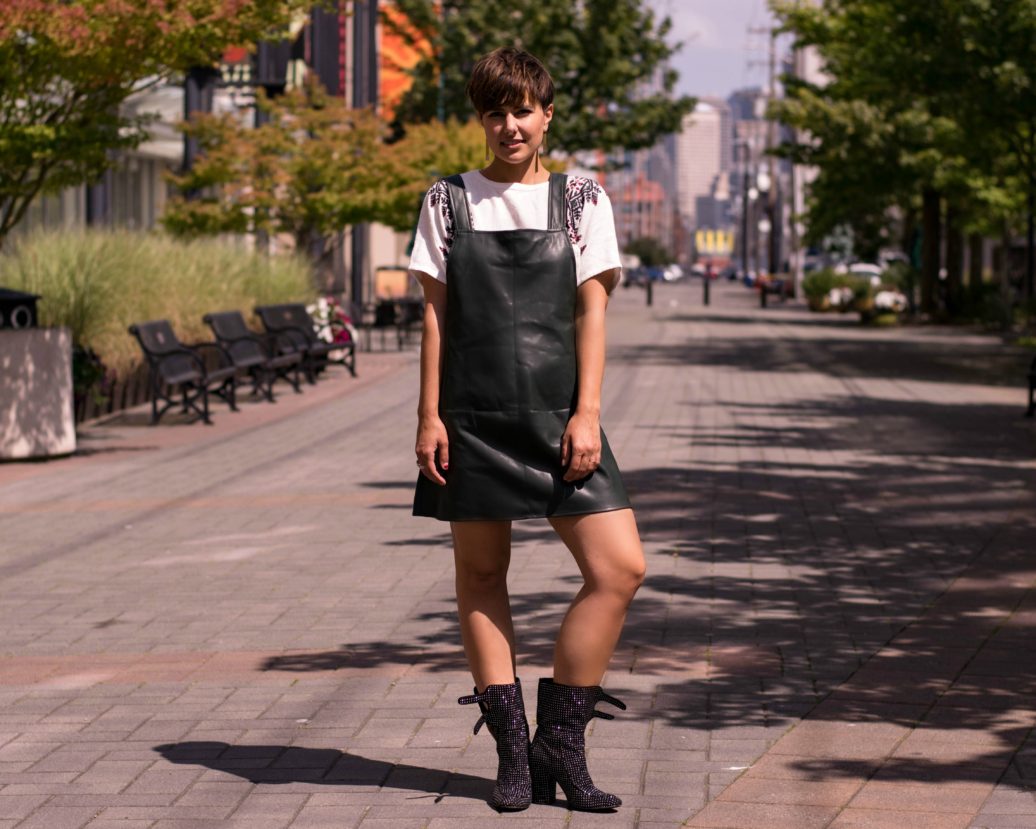 Featured on Nordstrom's Anniversary sale, we KNOW that means that the trend is up and coming and we might as well hop right on board. You may remember dresses like these from your childhood, and that's ok. I double you wore it with a pair of killer ankle boots and an embroidered top when you were a kid, but if you did I applaud your style. What makes me LOVE this trend so much is it allows you a bit for room for styling than a normal dress would; it isn't simply one piece that you can only throw a jacket over and accessorize. Like overalls the jumper can be paired with a very fun top underneath to dress it up dress it down, whatever you fancy. This can be a great compliment to your off the shoulder pieces as well.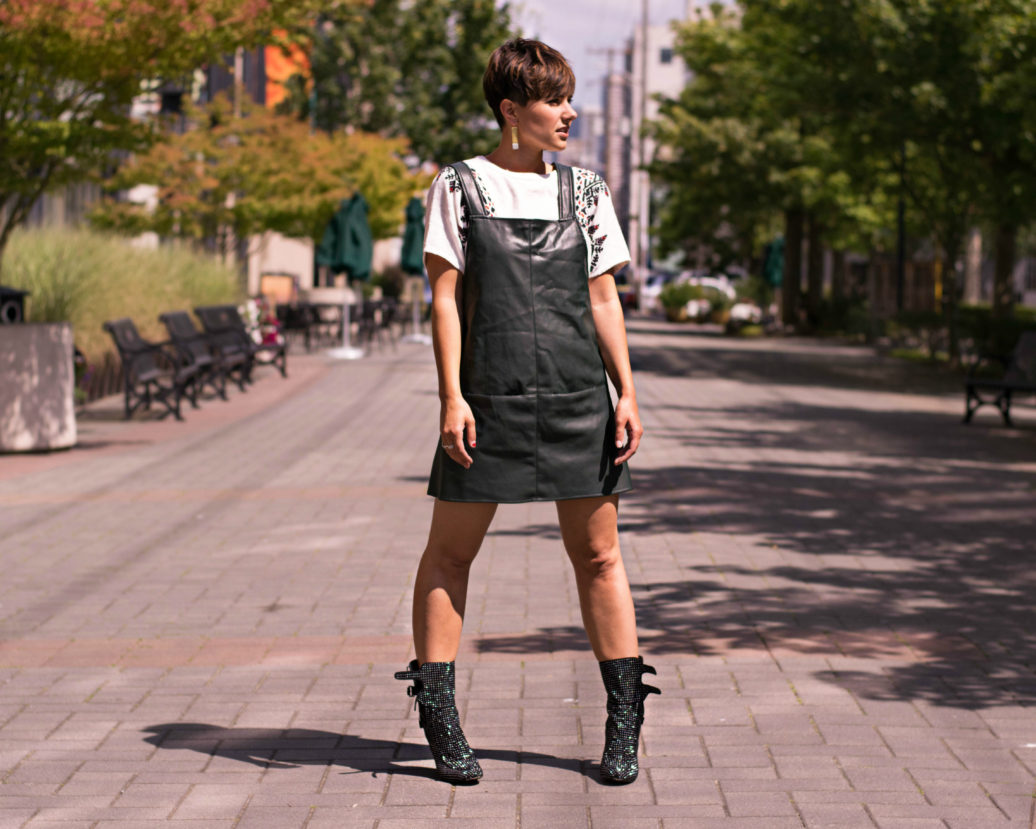 Another reason to love this trend is it lends itself as easily to fall dressing as it does  Summer. Throw on a pair of OTK boots, a turtleneck and a beret and you are ready to go back to the 70's in style. Still not warm enough? Add a shearling coat over all of your layers and you have an even more audacious look. Like overalls, the overall dress is really just a great foundation off of which to build a multi-dimensional look so find one that fits your style and start rocking it. I promise you will be surprised at how easy and versatile this piece really is.
What do you think, are you ready for the overall dress to be in your wardrobe? Let me know in the comments below. Thanks for reading! -Rebecca