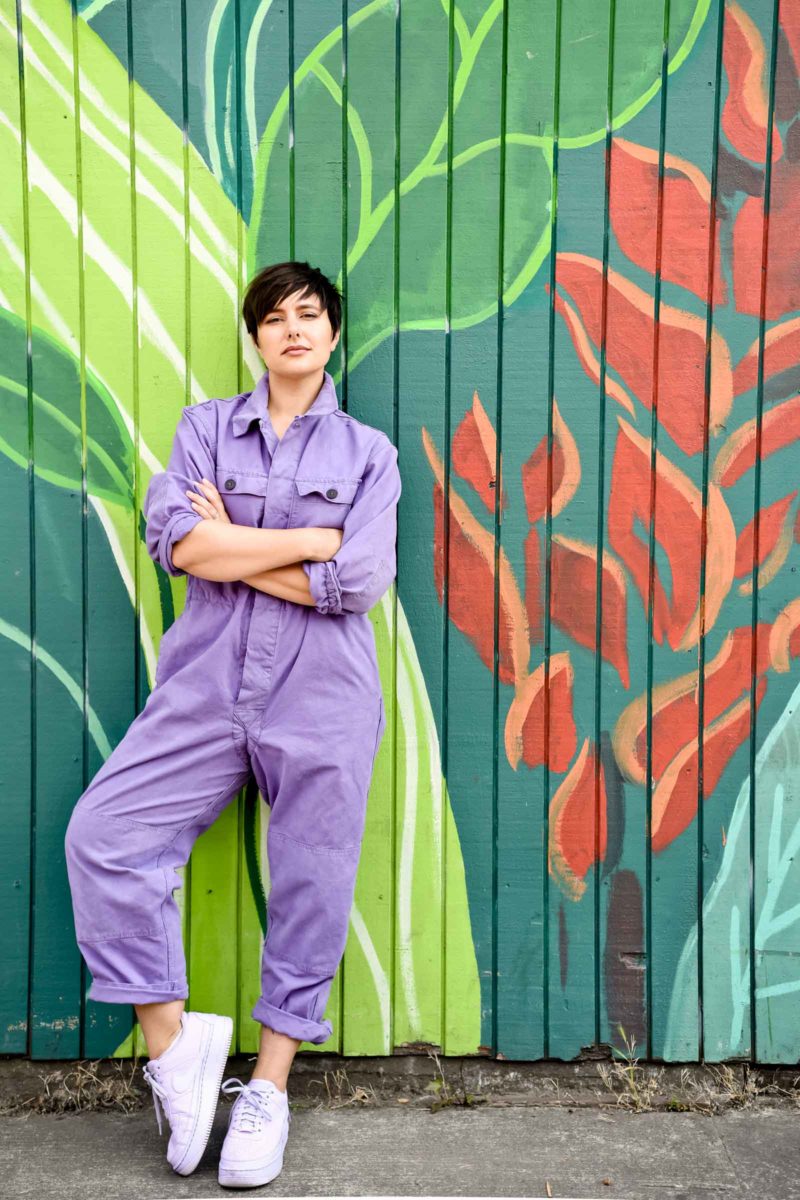 It wasn't that long ago that a jumpsuit were a seasonal trend. Some years it was a thing, others it wasn't, but now I truly feel like jumpsuits have become staples in our wardrobe. Practical, functional and of course they look amazing on, why wouldn't you want a jumpsuit section in your closet? But if we love them so much and they are so ubiquitous these days why do they still make such a statement when you wear them?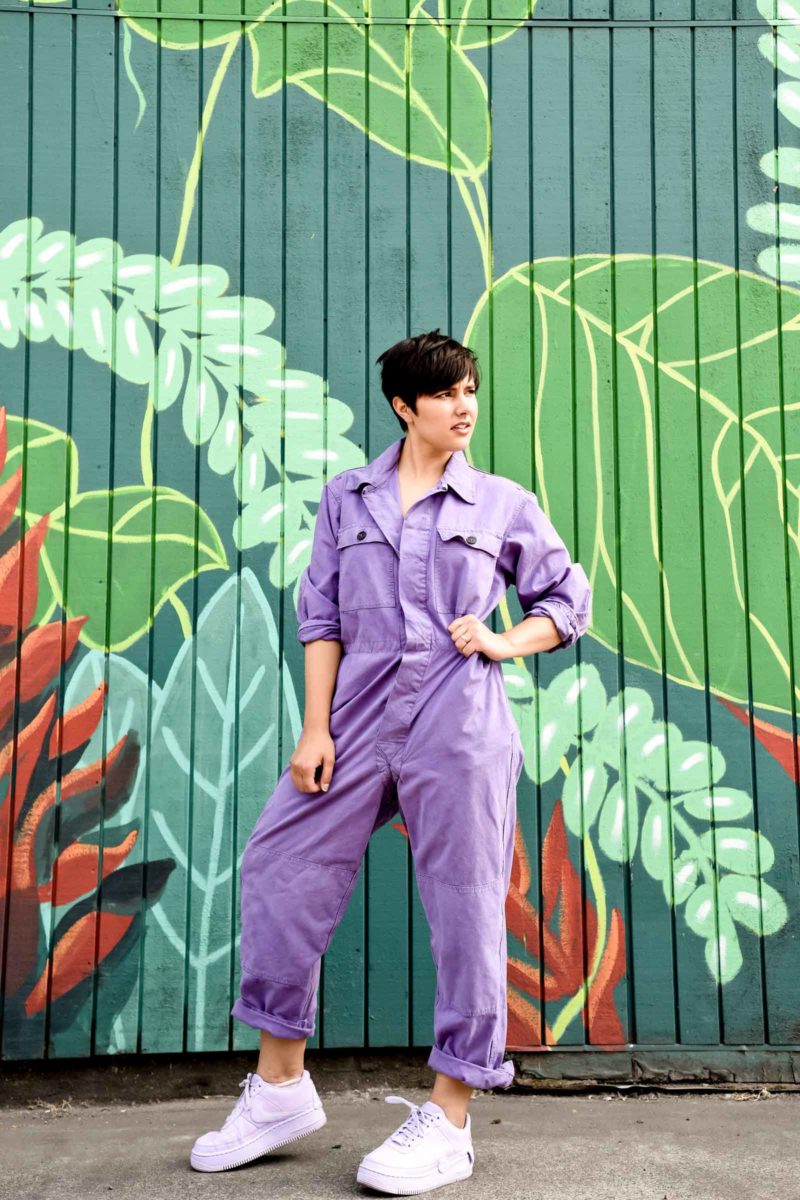 In today's look I am wearing what is classically called a 'boiler suit,' so let's start there. Boiler suits were called such because they were worn when shoveling coal into a boiler, and according to Wikipedia the lack of a pants/shirt set kept soot from potentially getting into your pants. Ouch. Fundamentally jumpsuits were for tradespeople and they served a purpose, be it carrying tools or protecting your clothes. Perhaps that is why it may seem so strange to some that they are now fabulously frivolous pieces of fashion.
When it comes to every day use a jumpsuit isn't all that practical if you are a woman. True it means you only have to put one garment on in the morning, but that doesn't make using the restroom any less awkward. Overalls may be a bit more forgiving but is there really any reason to loop extra fabric over your shoulders? No there isn't. To recap they reference hard labor, are crap to use the restroom in and essentially are an adult onesie, so why do we still love them?
I think the answer is all of the above. Fashion has always done a beautiful job of taking something with a heavy utilitarian history and re-imagining it as a simple party of your wardrobe. A jumpsuit very functional for someone who wants to throw on a piece of clothing and run out the door. They also range from informal up-cycled hand dyed military issue (today's look) to red carpet ready covered in sequins so you really can dress in a jumpsuit for any occasion. It's a beautiful thing. Their new utility is in how versatile they can be and how they allow you to step out of the normal box of what is expected when getting dressed and add something infinitely more interesting to your repertoire.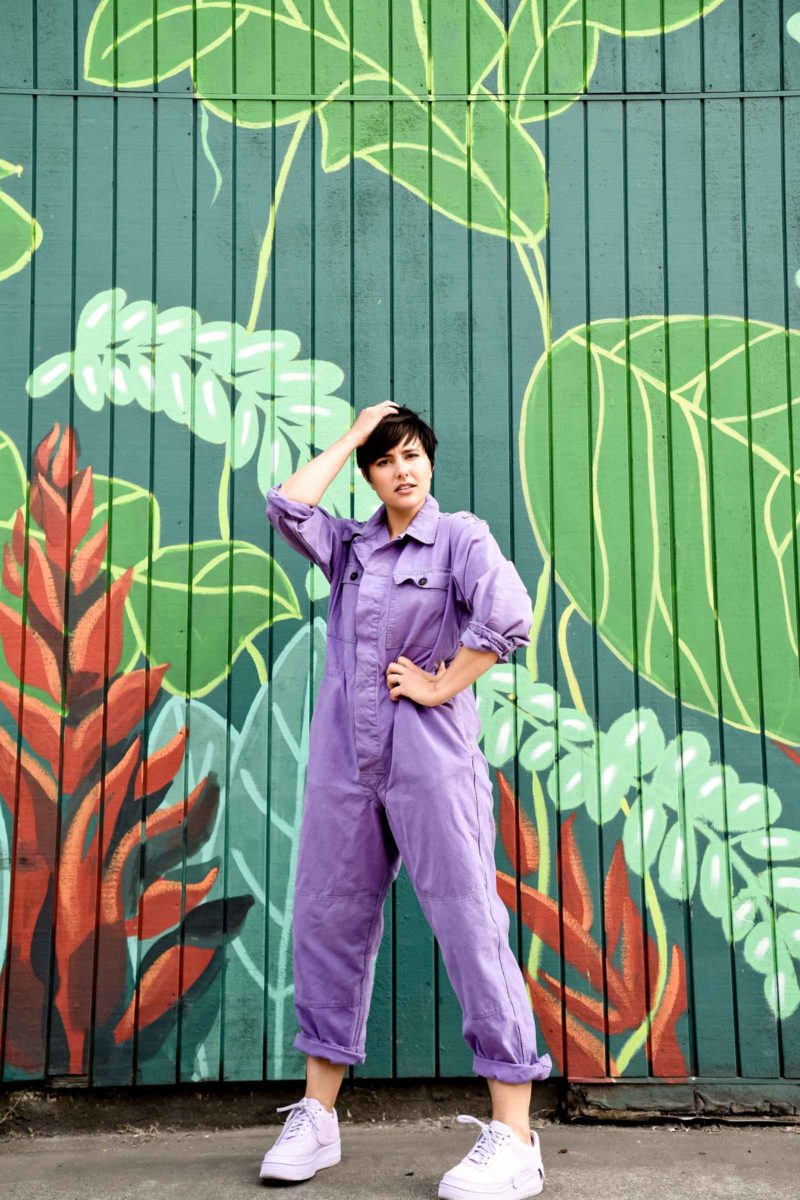 If you also feel like you love jumpsuits and want to share that love with the world check out my instagram this week as I am doing a #Jumpsuitchallenge along with my friend Felicia from @BlackAnkleBoots for no reason other than simply to show off our jumpsuit collection. I encourage you to hop in and join or simply tag me, @BloggerNotBillionaire anytime you wear a fabulous jumpsuit and I promise I will appreciate it. And, yes, I do have an entire section of my closet dedicated to jumpsuits, but you will have to wait to see that another day.
Cheers- Rebecca
      Shop the Look
Jumpsuit: the YO Store (other colors Slate, Mustard, Pink)
Sneakers: Nike Air Force 1 Jester , similar color different silhouette HERE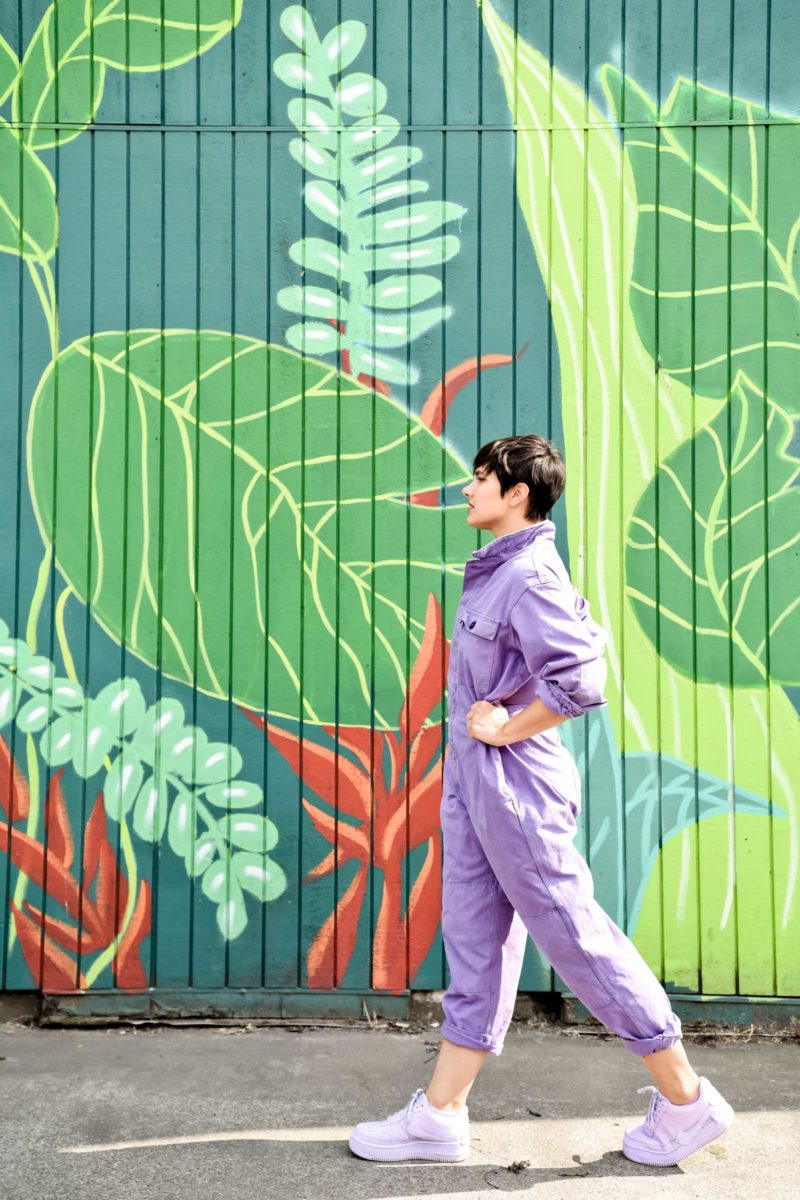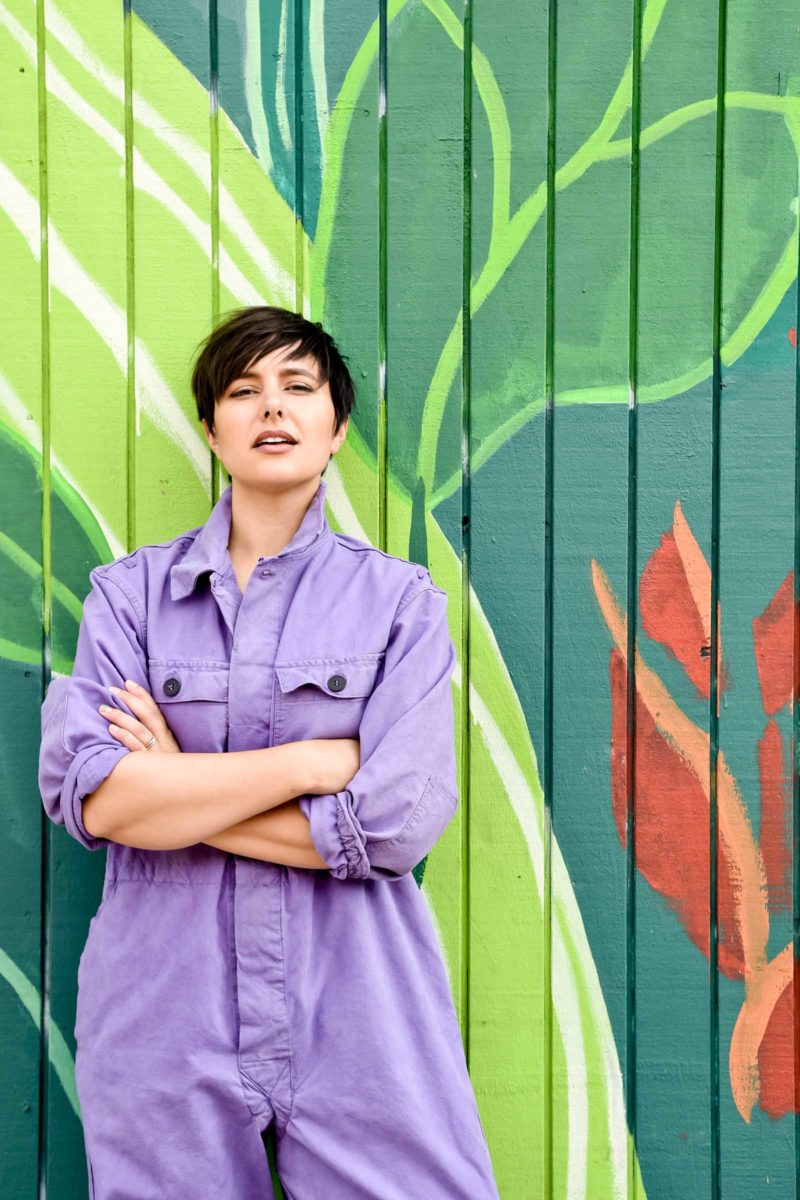 Photography: Vivian Hsu
Styling: Rebecca Thayer