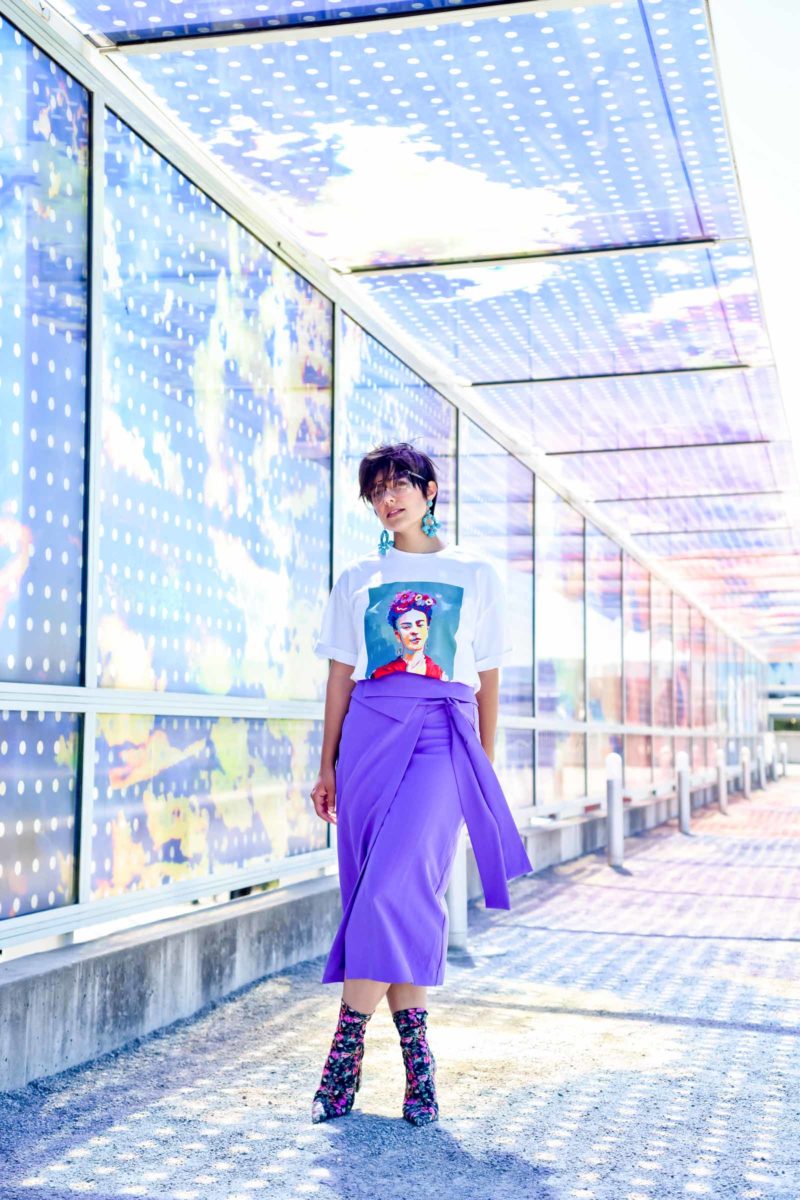 Prior to leaving the corporate fashion world there was always one category in my closet that was neglected: blouses. I have nothing against blouses, in fact they are some of my longest-owned pieces of clothing but I rarely buy new ones. After leaving the world of traditional 9-5's my desire to buy new blouses has tanked even more since I am generally in a more casual environment. What has replaced them you ask? Graphic tees.
I have gone on about my love for graphic tees in the past, but they have become a cornerstone in my wardrobe over the past year. One of the reasons I love them so much is their versatility. There are very few places where wearing one wouldn't be appropriate. For work at my store I am usually in jeans or a skirt and a graphic tee, for an event I throw a blazer on or pair it with a dressy trouser or skirt like today.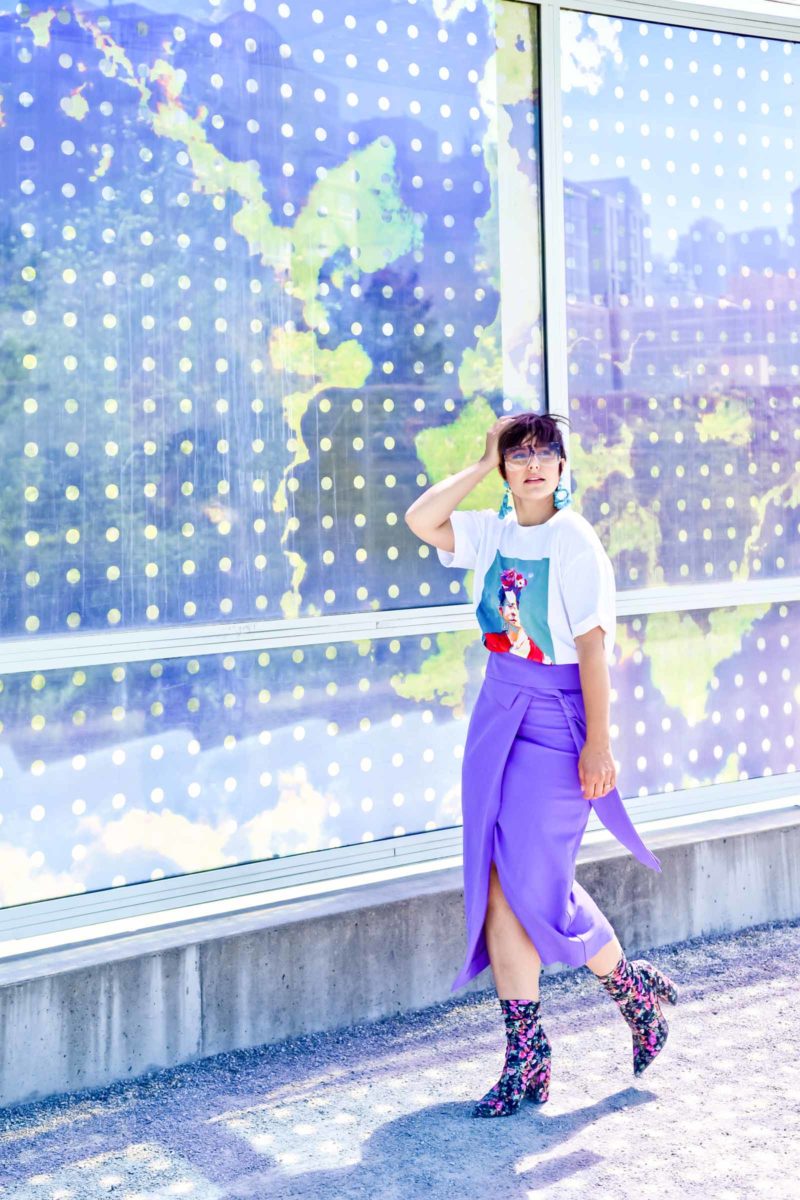 Graphic tees are versatile from a style perspective and what keeps me loving them is also the statement they make. T-shirts aren't all made equally and I prefer to wear pieces that make a statement. Some of my favorite t-shirts ever hail from Bleached Goods, a company that redesigns famous album covers using fashion designers while another favorite is my 100% Human t-shirt from Everlane.
Today's shirt is from ASOS and not only do I love Frida Kahlo I love the message on the back even more. 'Soy del tipo de mujer que si quiero la luna, me la bajo, yo solita.'-Frida Kahlo. Loosely translated, 'I am the type of woman that if I want the moon, I can get it down myself.' The moral of the story, graphic tees are an amazing way to show your personality and express yourself and since they go with everything you should probably have quite a few in your wardrobe.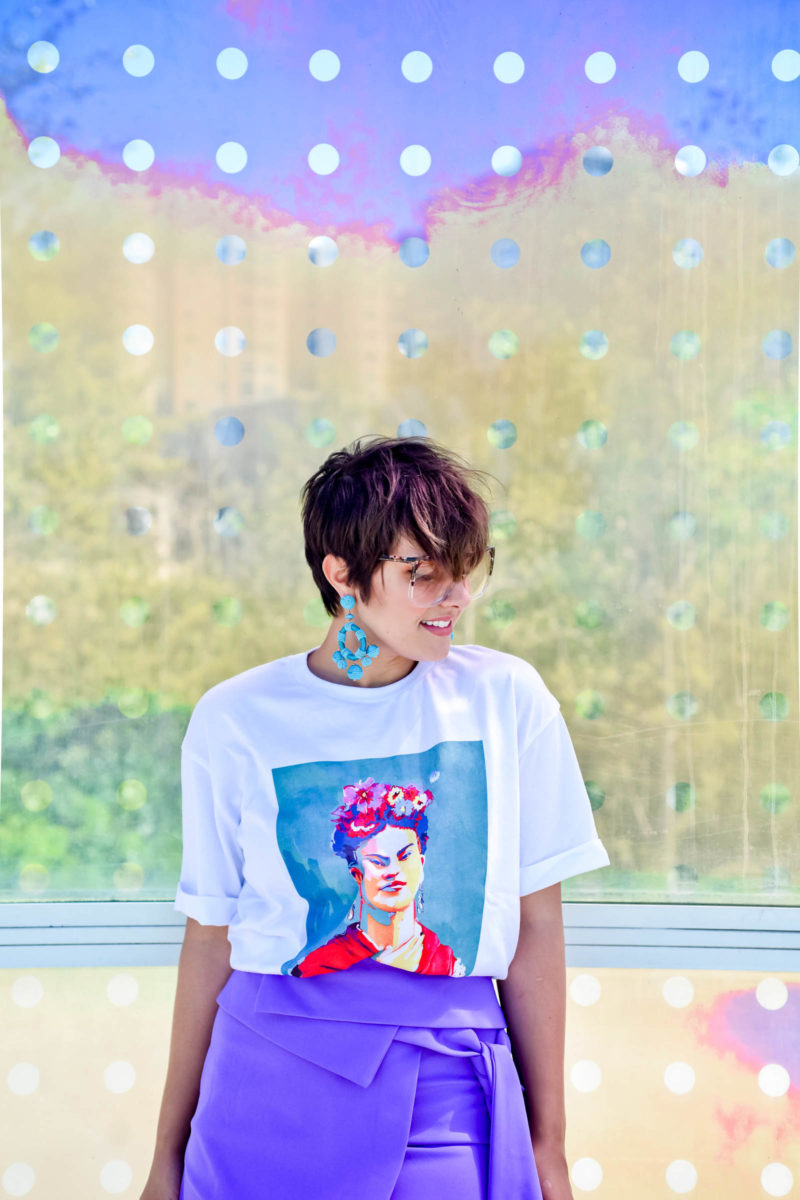 Shop the Post
Frida T-shirt (wearing a Medium) | Asos Skirt (similar) | Steve Madden Lombard Boots | Loewe Inspired Sunglasses | Zara Earrings