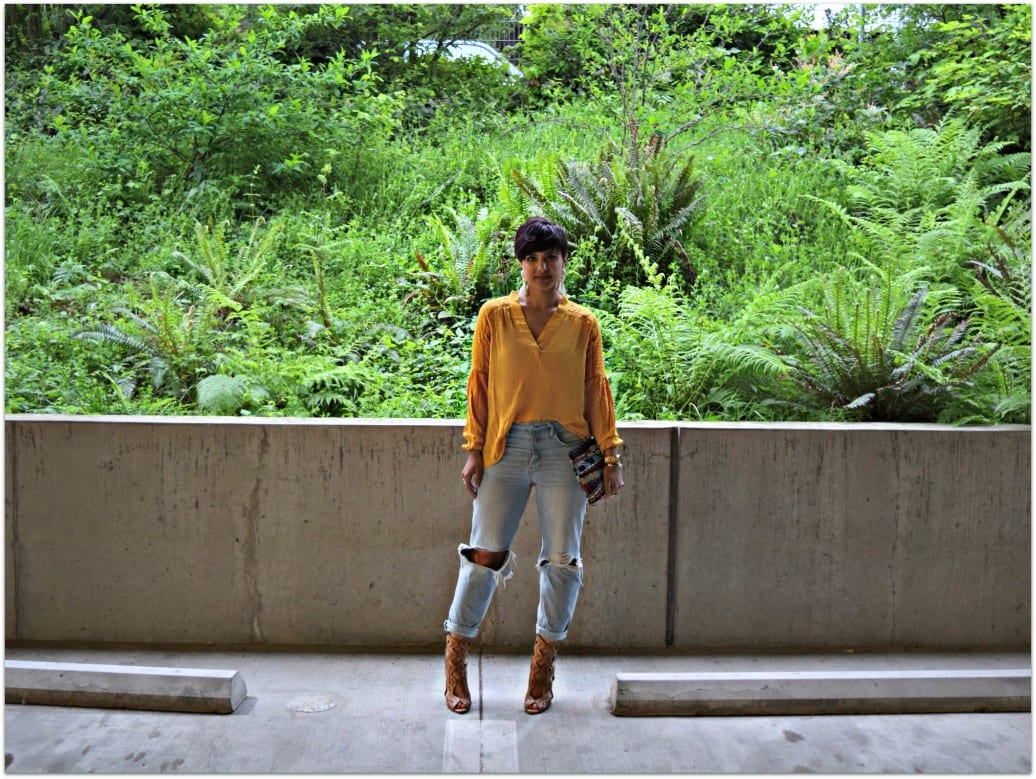 I'm known more as a jacket, vest, third piece wearing kind of gal, so when a blouse on its own becomes my go-to item you know it's something special. But this H&M find isn't just easy to wear and gorgeous it also is completely on trend.
In the realm of 70s dressing that dominated the Spring/Summer 2015 runways one particular collection stood out among the rest: Chloe.  The Chloe girl is always angling towards the bohemian category so it seems only natural that she would fit right into the overall trend landscape but instead of simply fitting in this season she defined it. A clean, chic, directional and yet still romantic bohemian style defined the Chloe runway showing us that bohemian can be modern and detailing is crucial. Walking away from the show I found myself dreaming of lace detailing, a particular shade of mustard yellow and ring hole cutouts that I never would be able to afford, until H&M entered the picture.
We all have mixed feelings about finding a great knockoff (see previous lamentations on intellectual property) but as a shopper it's like finding a gold mine. I discovered that H&M decided to create a portion of there Spring 15 Collection exactly in the image of Chloe's SS15 Collection and the result is chic, affordable and gorgeous. Both the earrings and the blouse from today's post are from this H&M collection and while the blouse may be more of a reference to the collection than an exact replica all of the key elements are present: the rich color, exact and eye catching detailing and the effortless style that so clearly defines the new romantic boho girl.
The pieces H&M produced don't feel like the other peasant blouses on the market as they are more sophisticated, more subtle and less obvious than many of their counterparts. So thank you H&M for being so true to the Chloe girl vision and bringing all of these stunning pieces to normal girls like me. If you haven't already I highly recommend you check out H&M's stunning offering here and if you fancy some gorgeous inspiration check out the Chloe SS15 Runway show here.
Thanks for stopping by! -Rebecca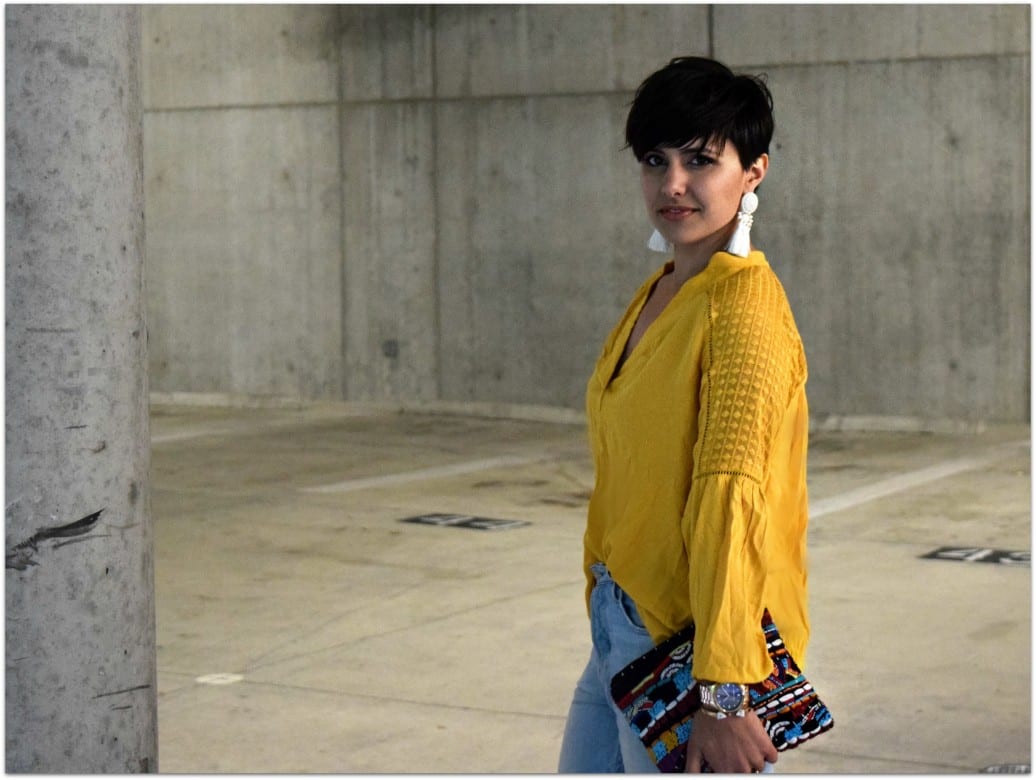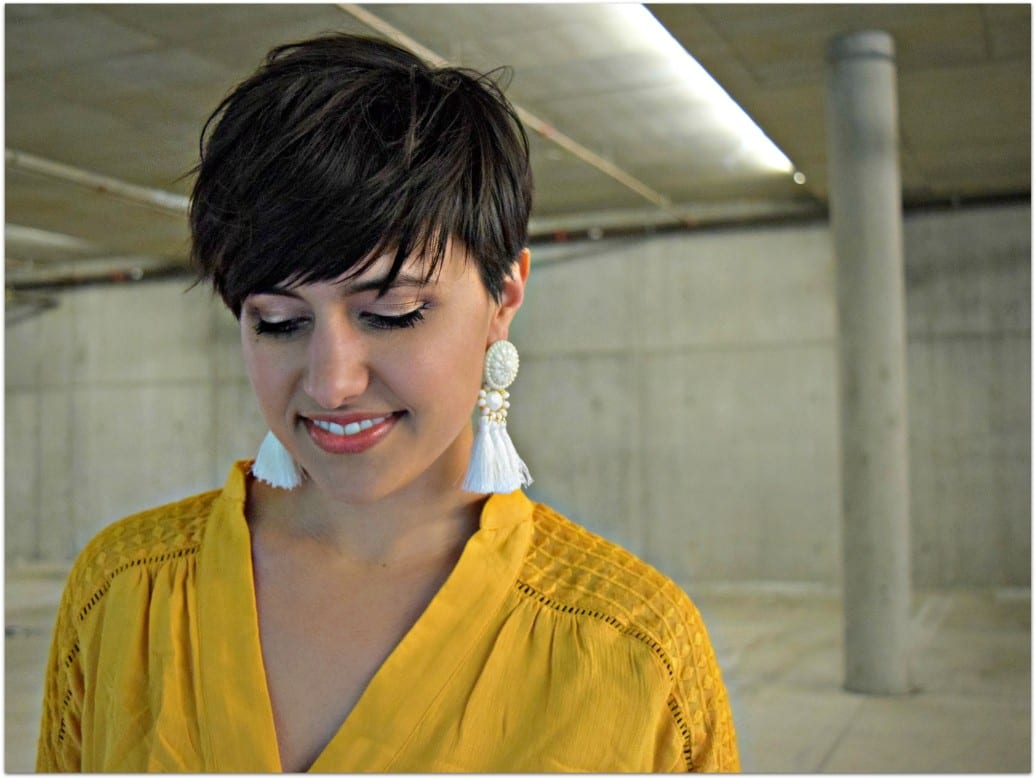 Blouse H&M, Tassel Earrings H&M, Jeans Topshop, Shoes Zara (old), Clutch (old)