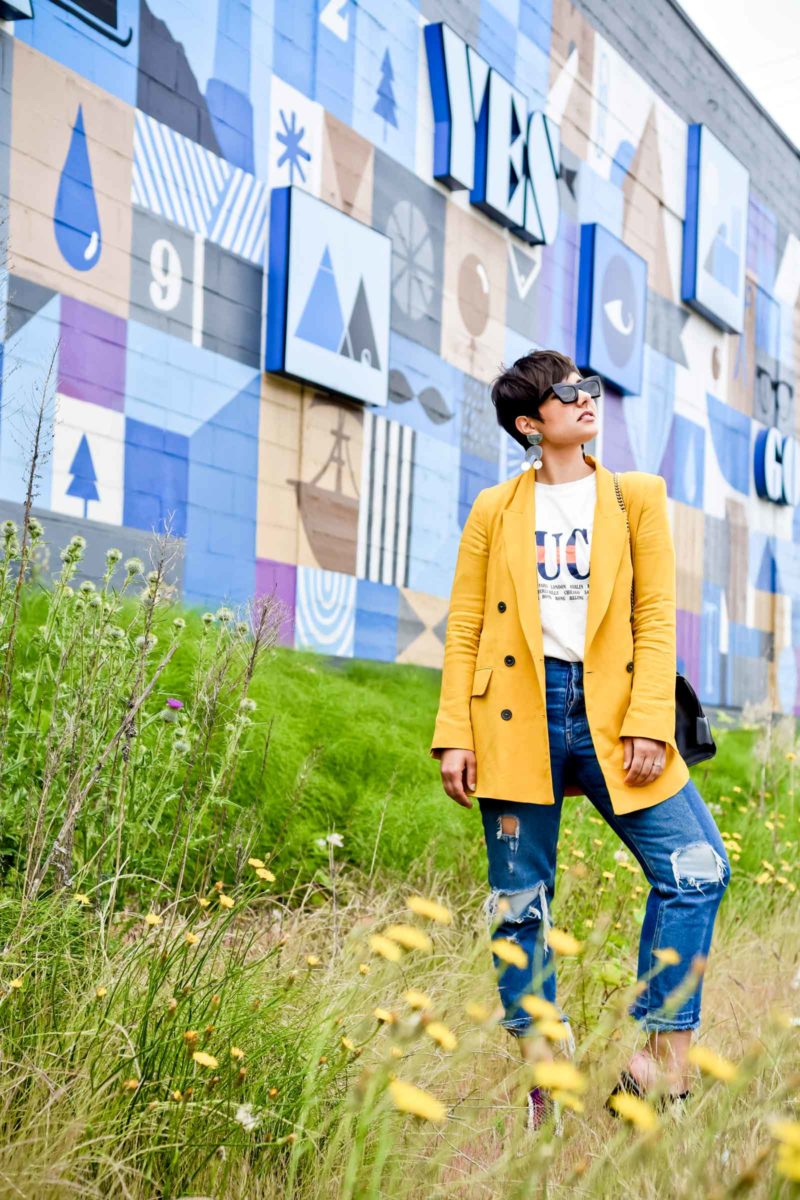 Blazers have been a dominant jacket silhouette for a few years now varying from colorful to printed, velvet to wool. Last year the major trend was a full suited look. Your jacket matched your trousers and the look was a powerful statement. This year the suit has split and the parts have gone their separate ways but they both still deserve a space in your closet. Especially your blazer. Here's why.
A colorful statement blazer is a trend very prominently held over from the 1980's and this season it's influence is still very retro. Whether you are simply throwing it over jeans or better yet, throwing it over bike shorts, the preferred color is still anything but black and the preferred material is anything but basic.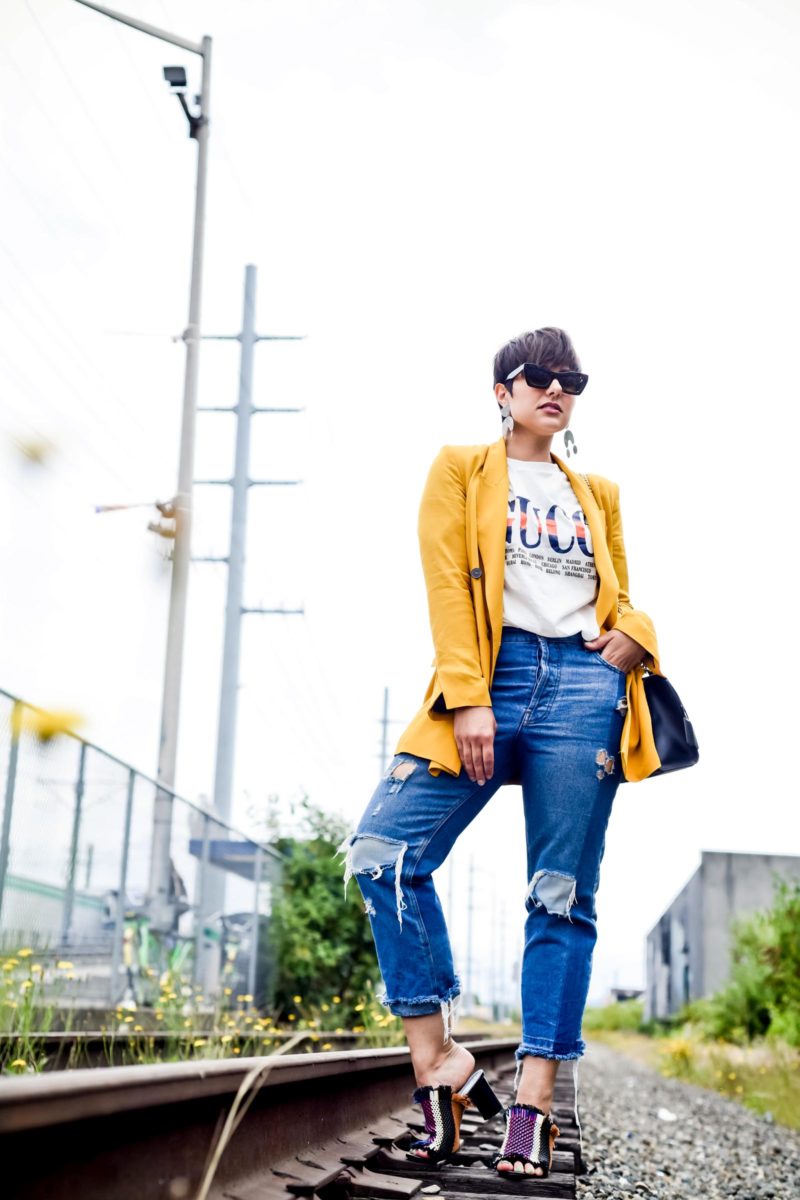 Why should you embrace this trend? Blazers are universally flattering, with a structured shoulder it not only provides shape but also elongates the silhouette. If you choose a slightly longer blazer, as is the predominant trend right now, it can cover up part of your leg and create an incredibly flattering line. If you are going to opt for the more trendy ways to wear blazers this year; ex: bike shorts or belted, you will want a longer line style. When it comes to occasion blazers can be worn to pretty much any event depending on how you style it. To dress it up simply add a long dress and a belt. To dress it down, jeans and a t-shirt instantly make you look laid back yet put together all at the same time.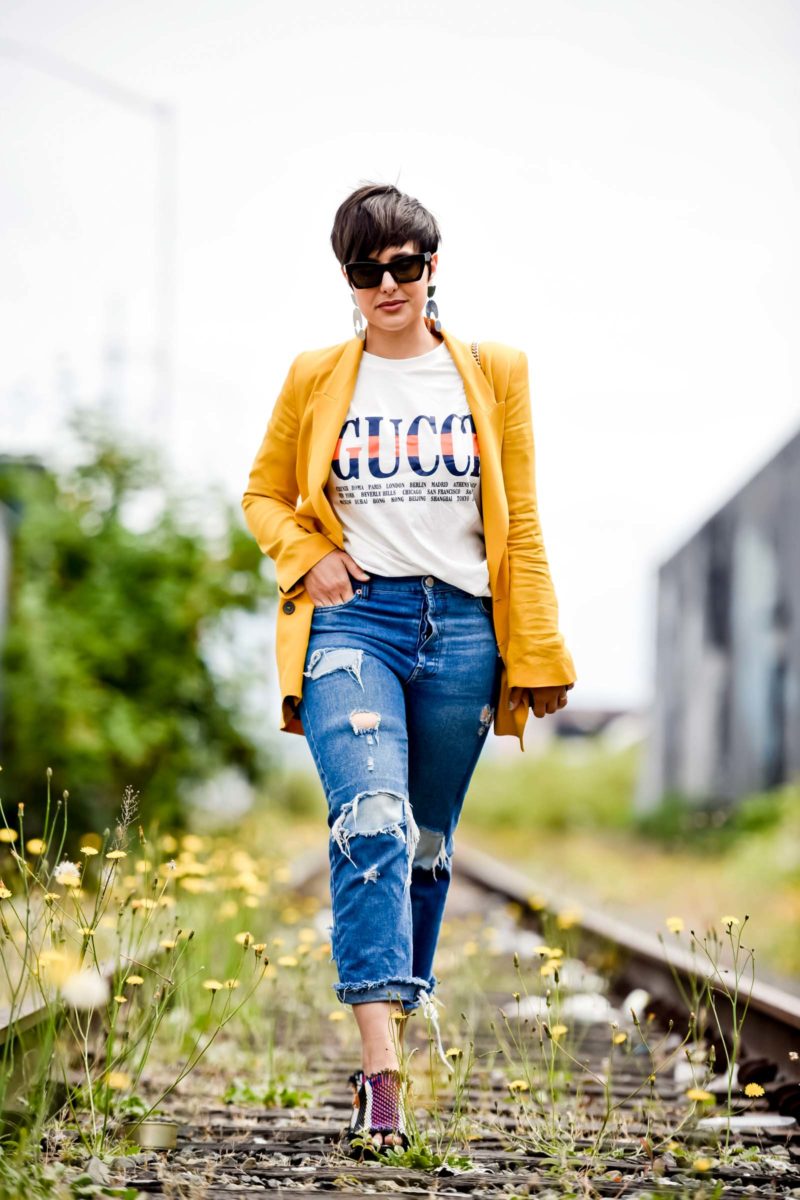 My Favorite Blazers