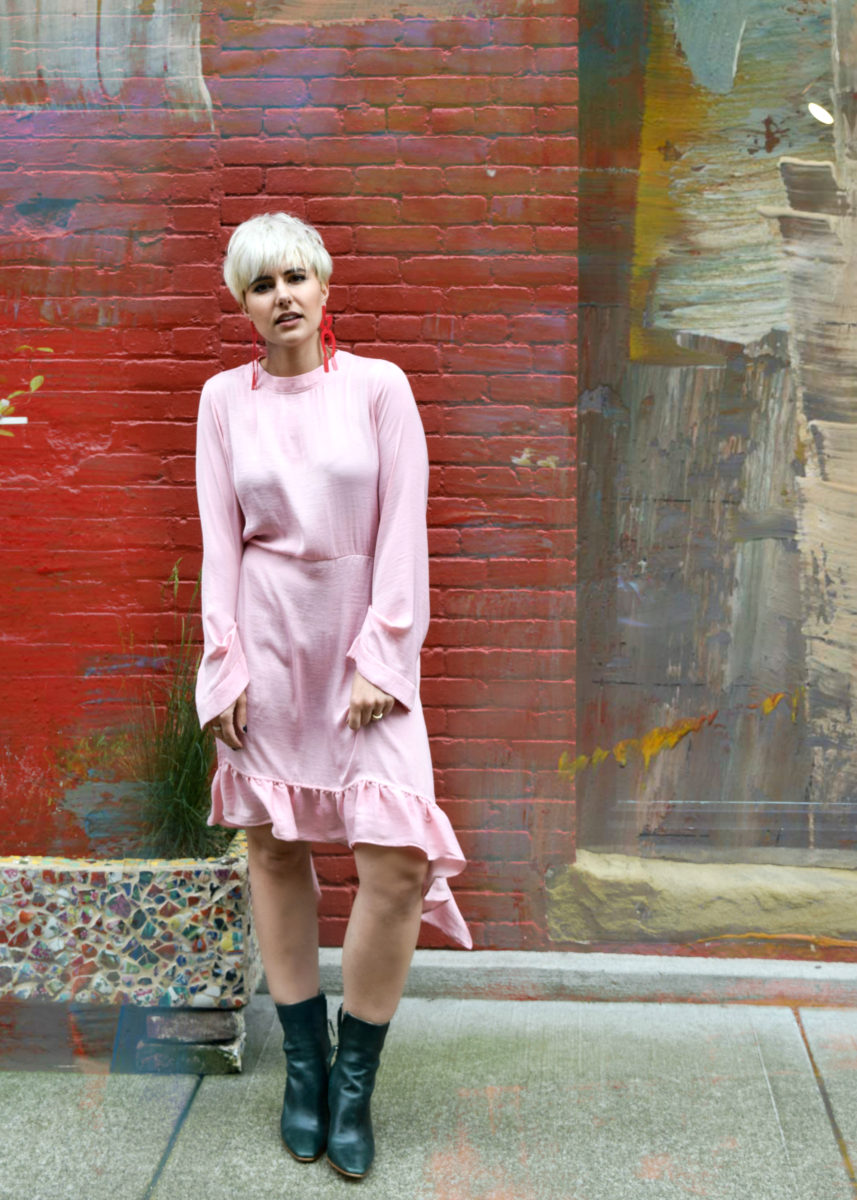 The Foundation of being Anti-Pink
Oh Pink, the color I have had a hate-hate relationship my entire life  is finally coming into its own and like any good trend-loving fashionista, I have decided to get on board. To the ordinary bystander this may not seem like a big move but growing up as a tomboy brunette with olive skin, pink has been one of my worst nightmares. I originally thought my loathing started out primarily because it was SO girly and I preferred a feminist red to a girly pink but in reality it was rooted in the fact that most pinks look terribly on a more yellow/olive toned person like me.  While my blonde haired, fair skinned sister looked adorable in a soft baby pink, I looked sallow dare I say even clashed with the color. As an adult in the professional world where color picking was part of my job this 'pink for other people' persisted as coworkers opted for a 'pinkier' pink instead of a more yellow-toned blush because it looked better with their skin, even though it looked worse on mine. My options as far as shades that worked were always a more magenta, saturated pink and again softer blush that was almost a tan meaning a  true 'pinky-pinks' was never even an option for me.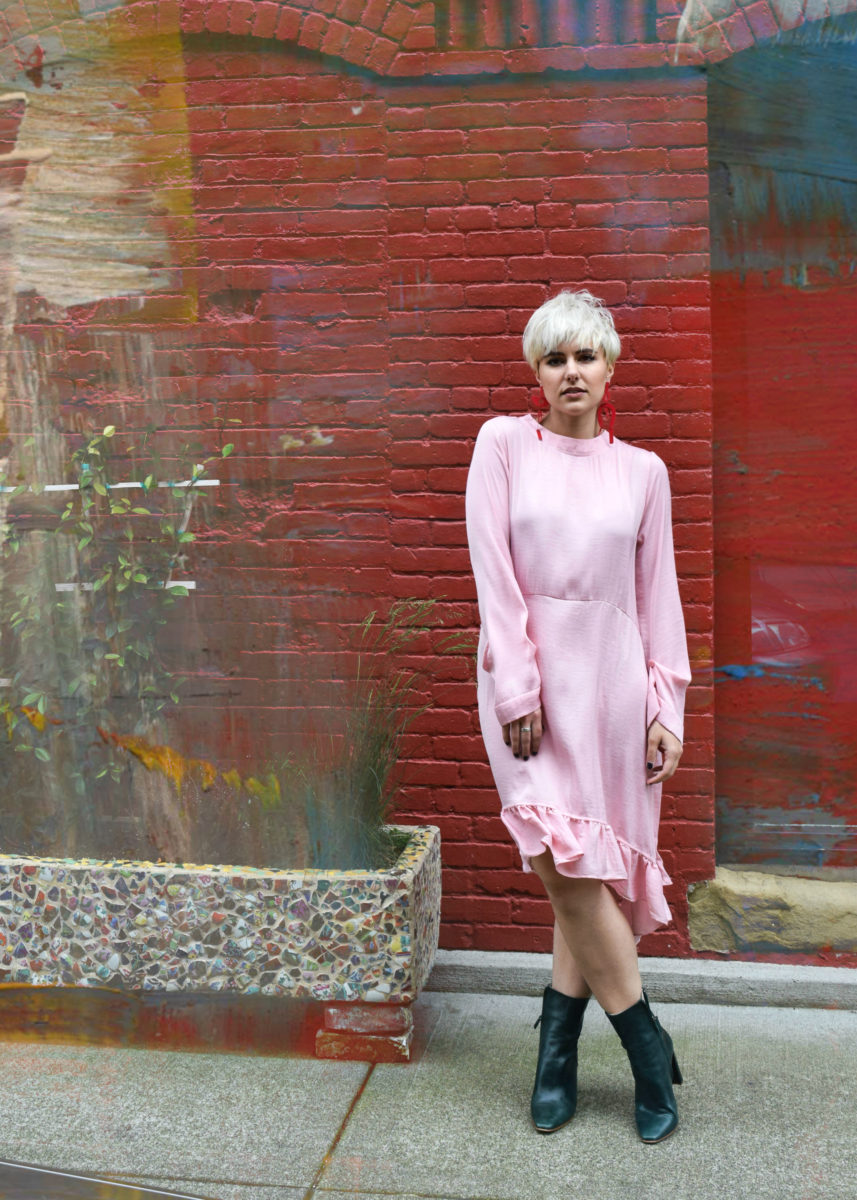 The Millenial Pink Revolution
Enter the Millenial generation: a generation of acceptance, personal expression, gender flexibility and cultural acceptance and PINK has become their badge of honor (read more on this HERE- NY Mag.) So much so that not pink has stopped being trendy and has become the surest way to market to Millenials, it's THEIR color. What I love about this is to our generation this pink isn't gender defining, it's gender bending and just like rainbows and yes, unicorns also making a stance, it's not your mother's pink, its our F*ing pink.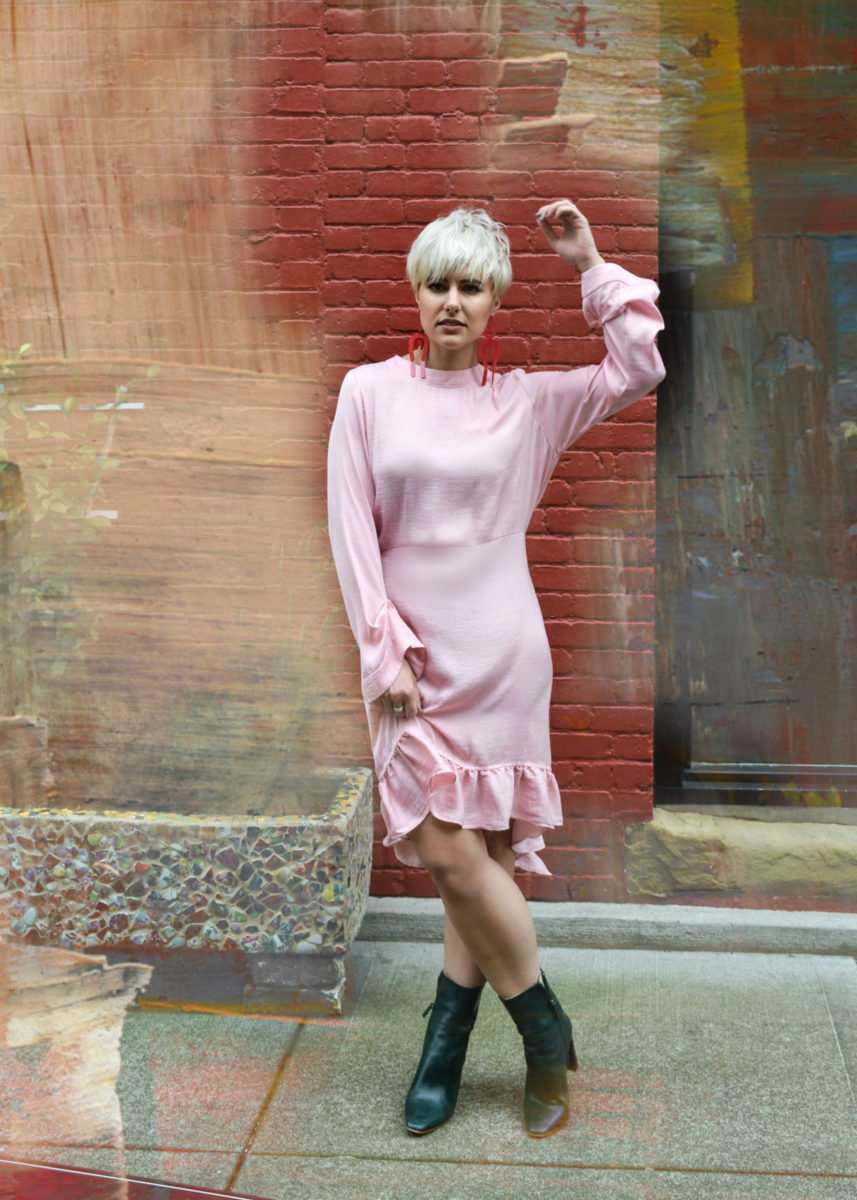 Pink: The Trend
Fast forward to 2017 and saturated color is everywhere on the runway including, you guessed it, PINK! The Funny Face mantra 'Think Pink!' is absolutely everywhere and pepto pink dresses are on the must-have list for Spring and Summer. This is no surprise as the fashion power houses that showed SO MUCH PINK are the distrupters of the fashion world and they are using these 'girly' colors the exact same way that the Millenials are. The trend is '80s powerhouse empowerment and no one is backing down.
So why did I change MY mind? Pink has changed, the colorwheel has expanded and the powers that be in fashion are choose pinks that FINALLY look good on everyone. I can pick a soft pink off the racks and now feel confident in it rather than alienated by it. So yes, I will be wearing an unapologetic pink this season and will be wearing it proudly, as the type of person who now wears pink.
Thanks so much for reading. – Rebecca
Shop my favorite PINK options below inspired by THIS Zara dress worn today: