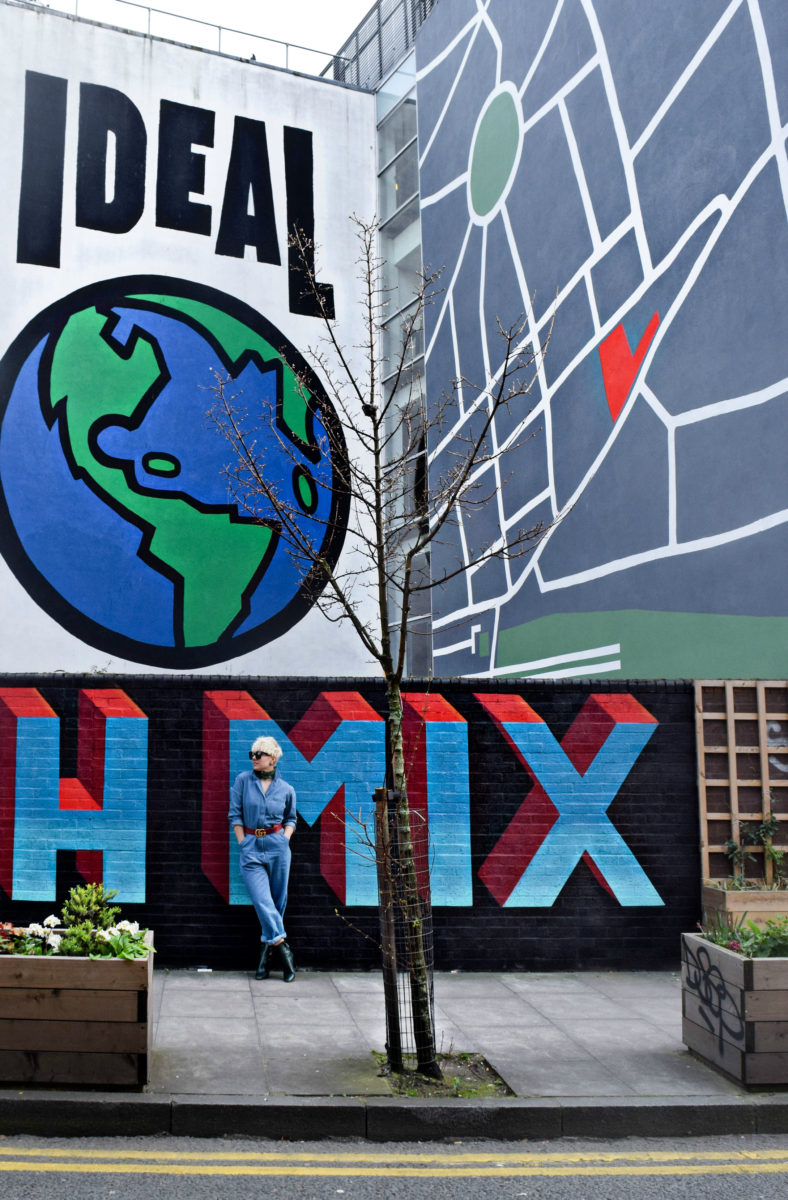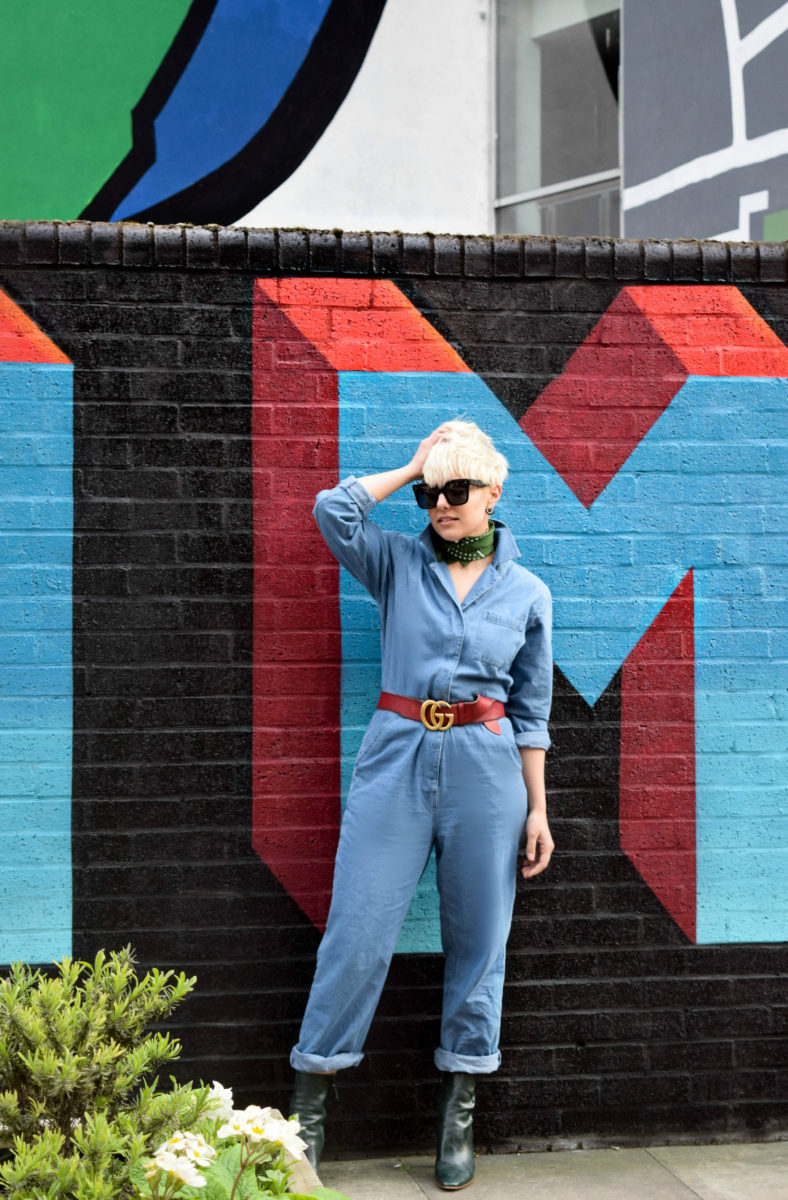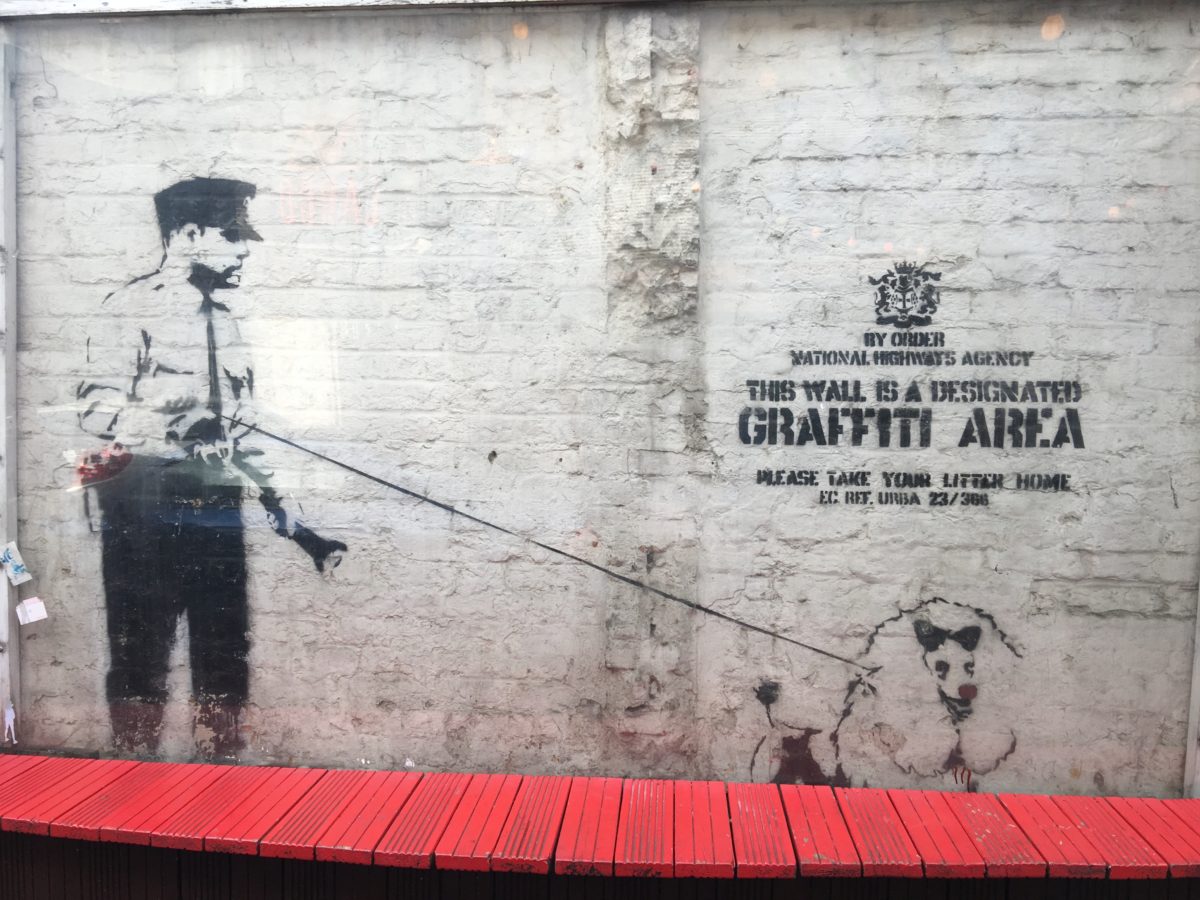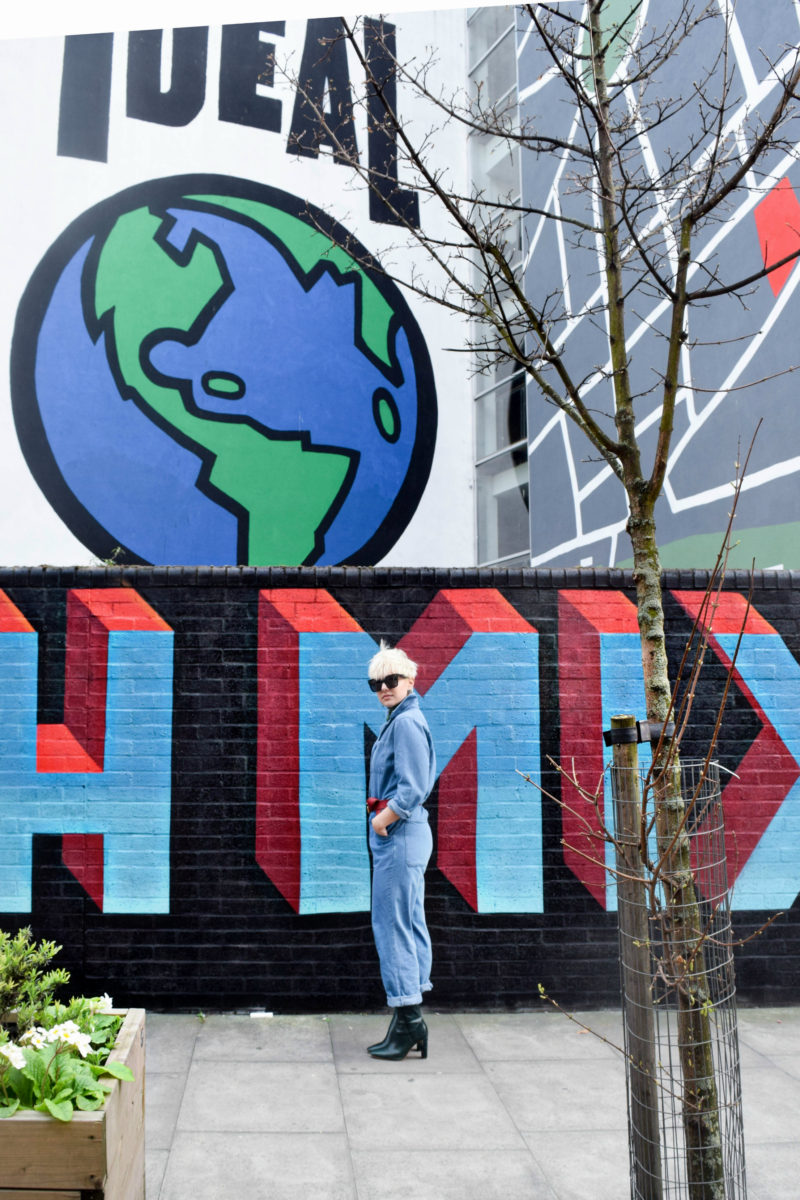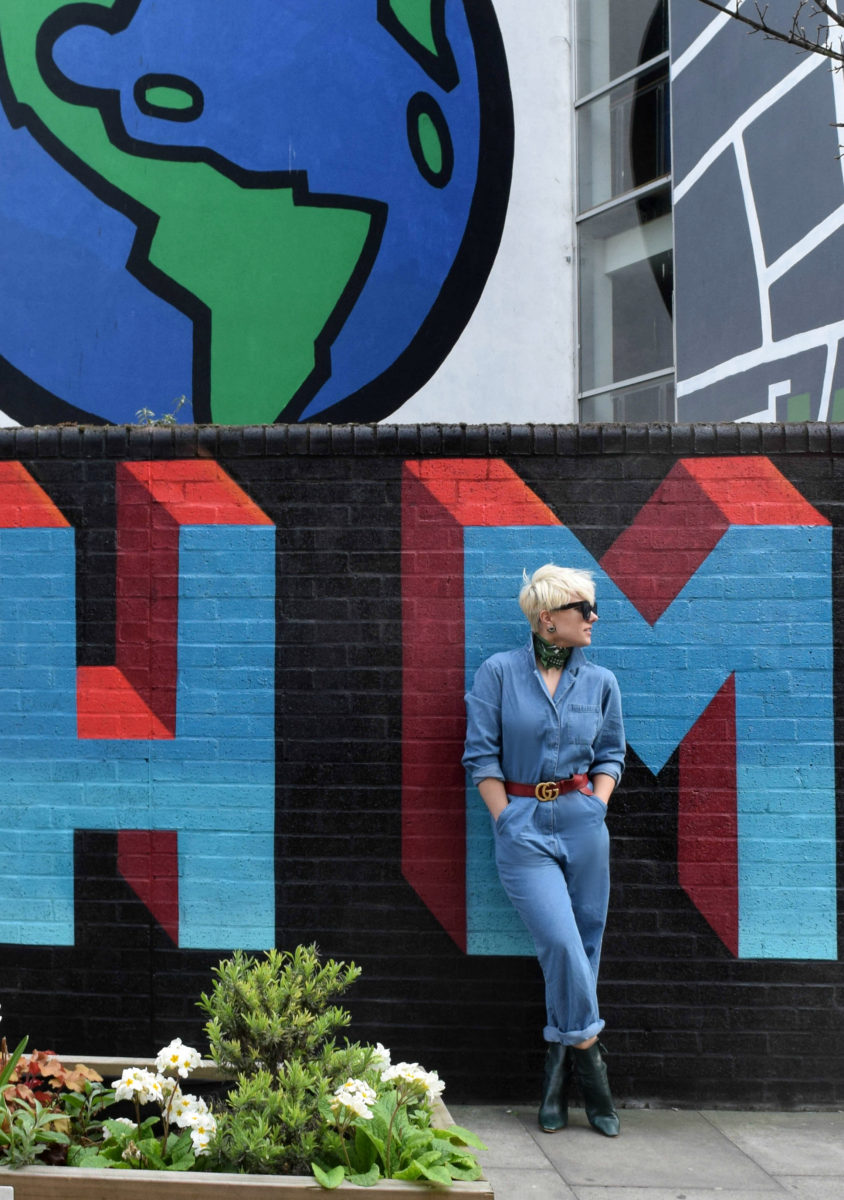 Oh London! How I adore you! In this first edition of reviewing my London travels I wanted to talk about Shoreditch, a hip part of East London that is oozing with style. We only had the privilege of spending an afternoon here but I am sure I could have spend an entire week there.
First, graffiti: this is a pervasive part of London culture and with underground graffiti artists now mainstream this is the cool thing to have in your neighborhood. While on foot in Shoreditch we stumbled across an original Banksy, now covered so that it can be preserved for posterity. We also has a Banksy shop next to our hotel, but more on that later. Street art is always loads of fun and can really showcase the personality of a neighborhood and the bold colors of Shoreditch fit nicely with the stylish folk that were occupying and visiting the area that fine Sunday.
We had some trouble navigating as there was a massive street festival, not unlike the Ballard market, and as we walked through we saw strings of vintage shops full of clothing you would have to dig for days to find stateside. Unfortunately I didn't have a chance to pop into any of those shops but you bet I will be going back soon with this neighborhood pinpointed on my list. Fellow Seattleites likened Shoreditch to Capital Hill in Seattle and while there was a ton of character with a pop of hidden fancy shops and restaurants here and there, the vibe was a lot more sophisticated. While no one seems to wear anything but sneakers and flats in London I did spot a heeled sandal with socks while in Shoreditch.
The style was the most defined I had seen anywhere in London with each passerby clearly dressing with intention and very stylishly although still in their sneakers. I could have spent an entire day in Shoreditch simply photographing people's outfits for future inspiration but that is a task for another trip. Luckily I did take notes (hah!) and will have a post on that elusive London fashion scene coming soon to the blog.
All in all the vibe in Shoreditch was incredibly specific and a whole lot of fun! I even purchased my neckerchief last minute from a home good shop begging the question 'was it truly a bandana or meant to be something else?' Thanks so much for reading and stay tuned for more London coverage to come!
Cheers! – Rebecca
ASOS Boilersuit | Gucci Belt | Celine Sunglasses | Zara Shoes | H&M Eye Earrings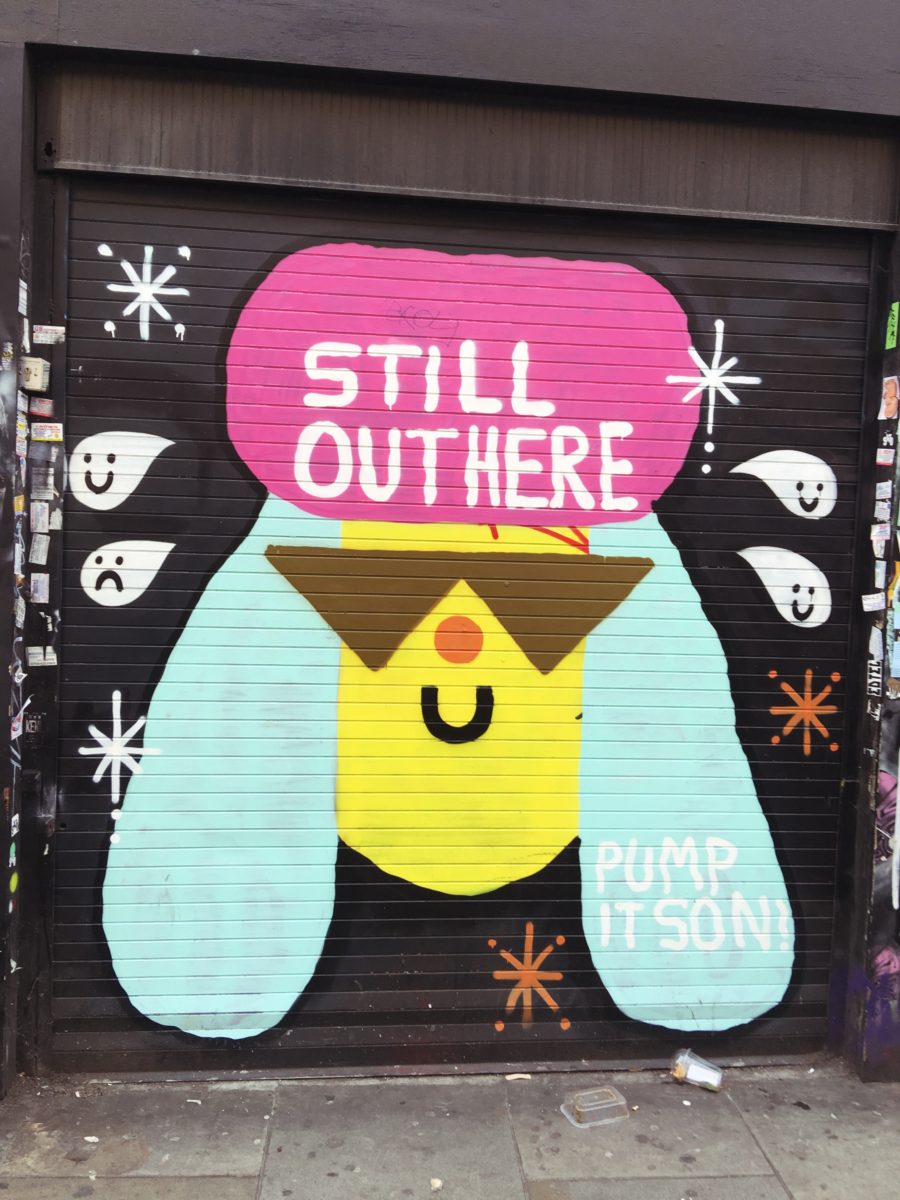 DISCLOSURE: Flight to London provided by Virgin Atlantic, all thoughts and opinions my own.
Save
Save
Save
Save
Save
Save
Save
Save
Save
Save