When fashion month began in Europe in August I had a hunch that bike shorts would be the hottest trend for Fall, but I think I underestimated how big it was going to be. New York Fashion week starts this week and already I can tell this is going to be the IT-trend on the streets outside the shows. Like mini-sunglasses, knit bags and crocs I am predicting this trend is going to be incredibly short lived so you should get on board while it's here before it's gone.
 Why Everyone Loves Bike Shorts
The bike short trend has absolutely caught fire. To figure out why all you have to do is try on a pair for yourself. They look and feel like short leggings and are incredibly comfortable. Not only that but unlike crop tops they look good on every body type. I have joked in insta stories before that I love how you can take them from a high fashion event straight to the gym and it's a bit ridiculous but true.
How to Style Them
Here comes the fun part. Styling bike shorts is very similar to how you might style leggings. This means for everyone it's different but also there is a flattering way for everyone to wear them. If you have a leaner figure and don't mind showing off your hips and thighs in spandex a popular way to wear them is with a blouse and that's it. For those of us that would like to cover a bit more a long line blazer is the preferred styling method. This not only hits on the massively popular 80's power blazer trend but it also lets you re-purpose last season's colorful blazer. If you have a less structured blazer wear it open but if you happen to have a vintage Dior structured number like I am wearing today emphasize that shape and wear it closed.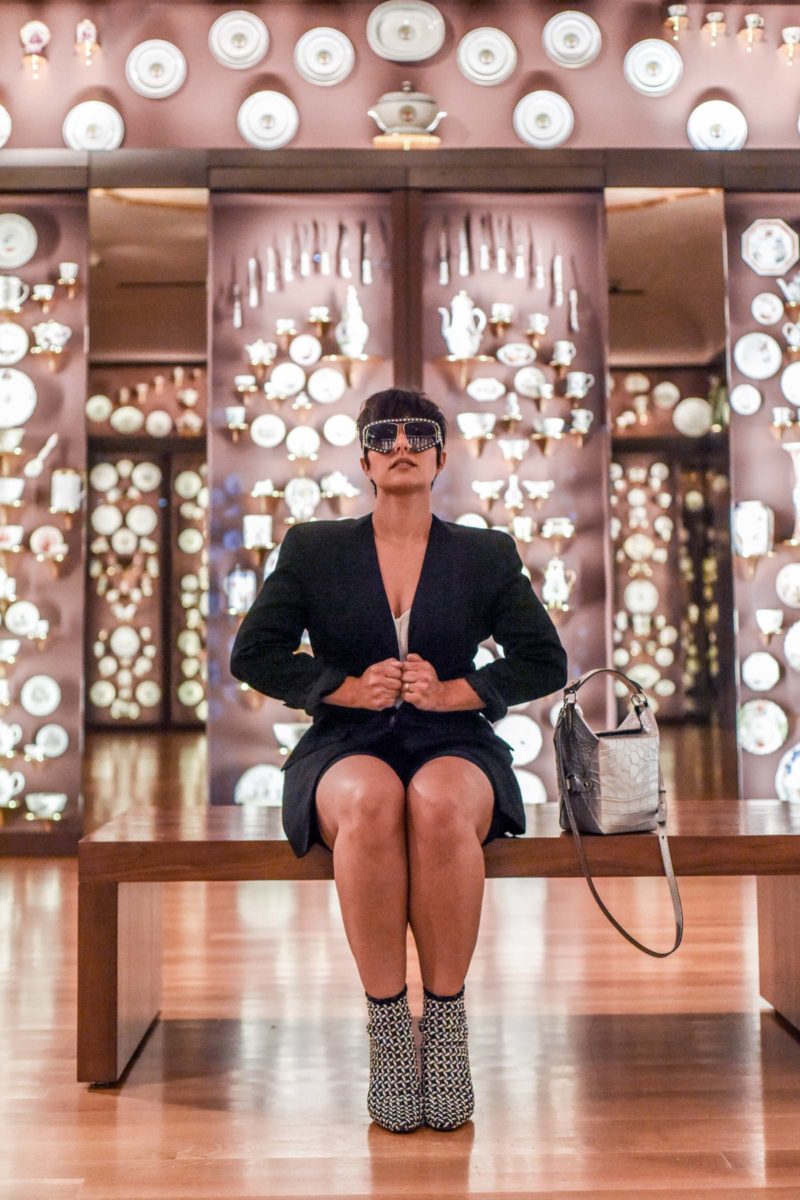 Shop the Look
Vintage Dior Blazer | Jeff Wan Lunch Box Handbag | Zara Boots | Topshop Bike Shorts