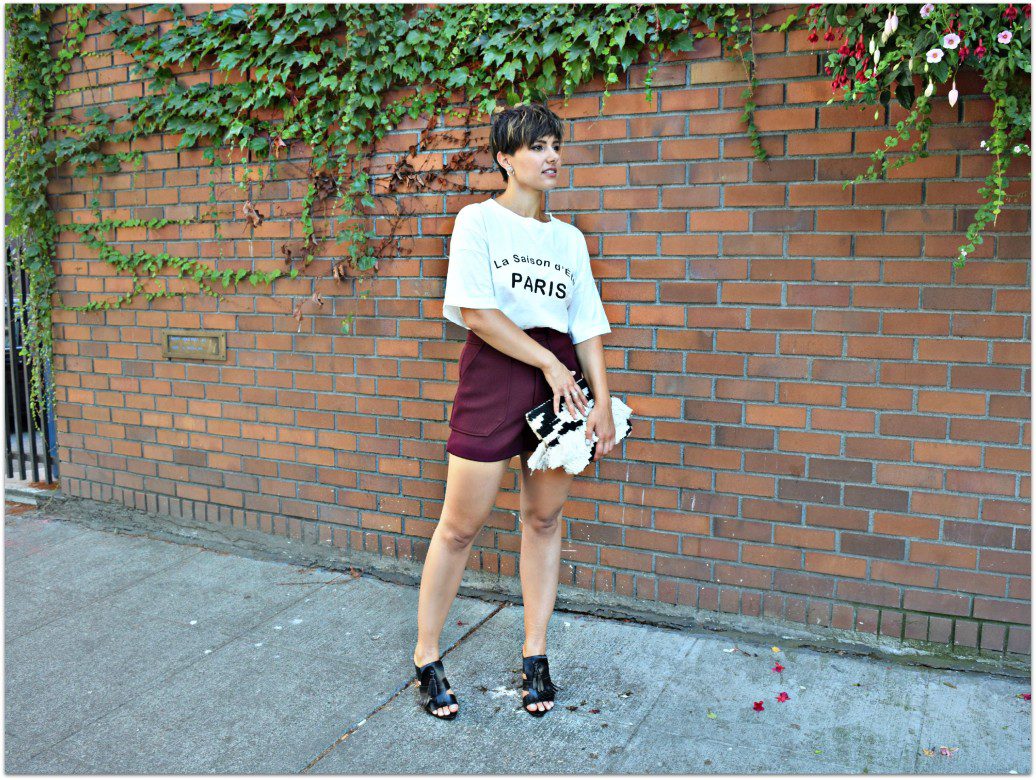 – High-Waisted Shorts Zara (new season)
– Mango Fringe Clutch (sold out)
As we enter into the second week of August the days have started getting noticeably shorter, the evenings a bit crisper and Fall collections are being released everywhere. If this doesn't start giving you the itch to begin working on your Fall wardrobe then you are a much stronger person than me. As we enter this transitional period I love starting to incorporate just a few fall pieces into my wardrobe to satiate my desire for it to be fall already (I know that is unusual but I live in the Pacific Northwest for a reason.) My first step for accomplishing this: beginning to adopt some of Fall's color palette into outfits that are still weather appropriate.
Now, it hasn't dropped below 70 yet during the day here is Seattle so no need to start grabbing your coats and scarves. Shorts are still the go-to option in this heat so I love this Zara pair that has the colors and tailoring that are perfect for fall with a high boot and some tights, yet they work equally well with a cropped t-shirt and lots of leg.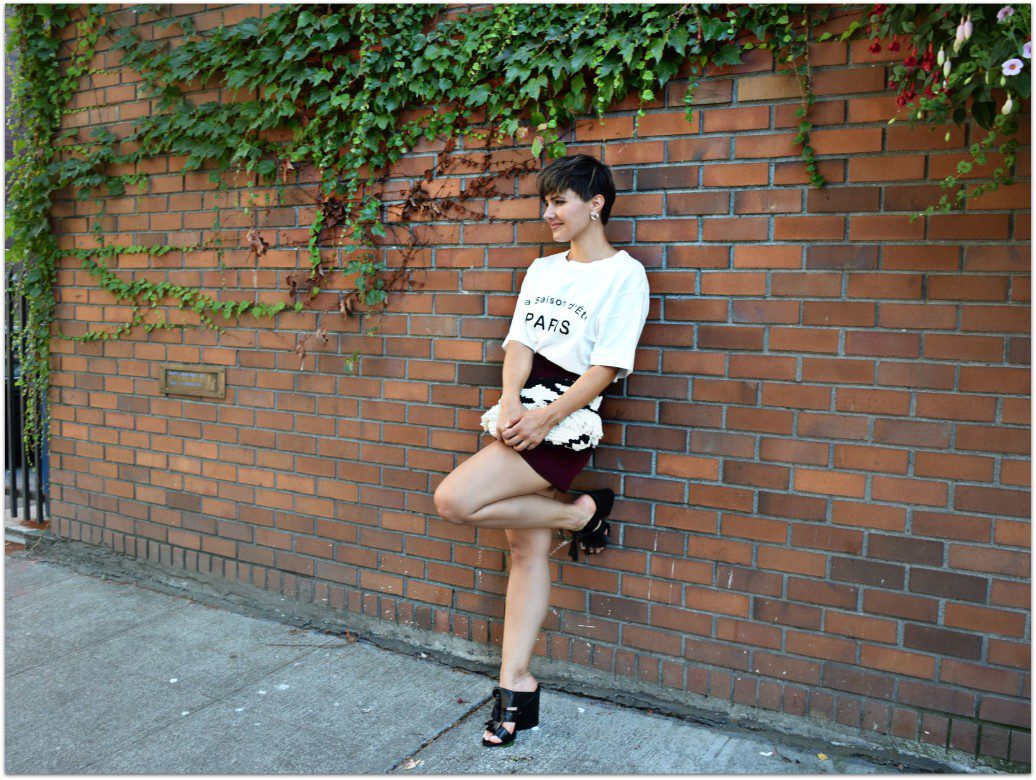 What makes these shorts different from your summer pieces are several elements. One is the texture of the fabric, heavier, very 70's and yet still wearable in the summer. Second, the tailoring lends itself to suiting, so add a jacket and you have a fall ready look. Lastly the rich burgundy/wine color is distinctly a Fall/Winter color which gives us some foreshadowing into the trends of the colder seasons. So cling to summer as long as you can, but if you like there are plenty of great fall pieces you can start incorporating now into your wardrobe.
Thanks for stopping by and have a lovely week. Cheers! -Rebecca