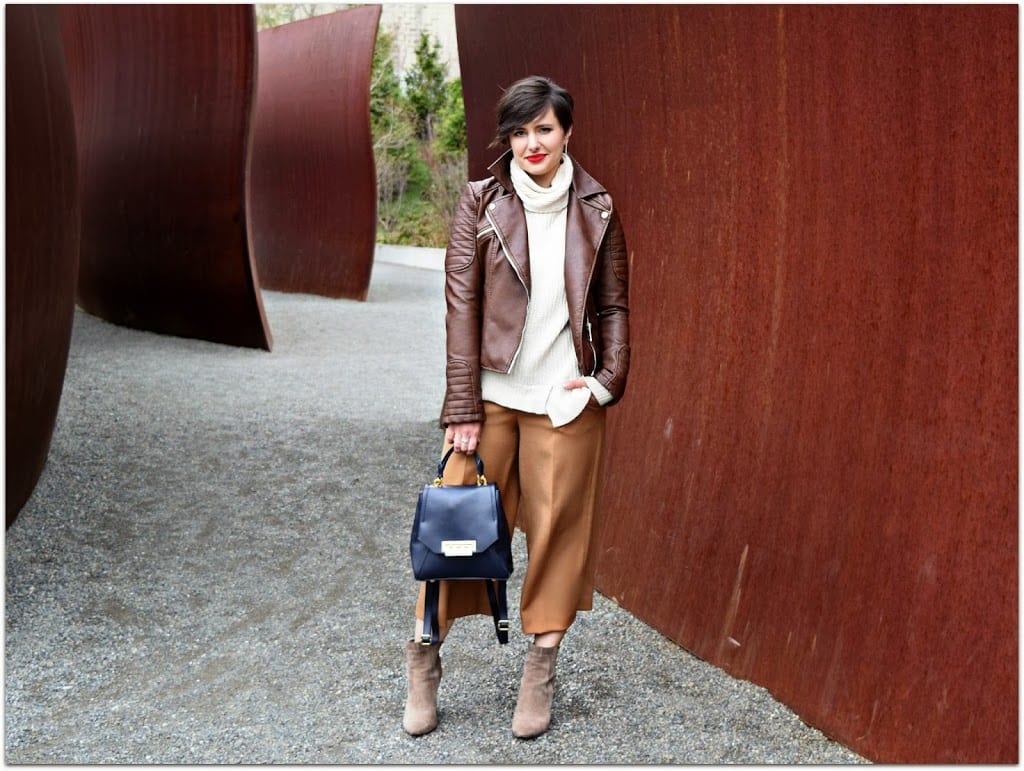 Again, we talk about culottes. I have written about these wonderfully comfortable rear-enhancing pants before and I have to admit over time I have grown significantly more fond of them. With options in every style and fabrication available now that this trend has hit the mainstream this has become  a very easy trend to adopt. The pair from today's post are a mid-weight Zara pair that will take me nicely through Spring and as a neutral they are great to downplay with other neutrals or use as a base for a pop of color. You will most certainly be seeing more of these in the future as they are just too easy to wear.
When putting together this outfit I couldn't help feeling like winter was still in the air: layering knits under jackets with ankle boots in a very fall like color palette. In Seattle and so many other areas Spring takes a little while to get here so while the calendar may be saying lose the knitwear someone is going to have to pry my heavy knits out of my closet because they aren't going anywhere. Instead those knits may get paired with lighter items like today's culottes but don't except them to disappear anytime soon.
Killing it. This look is on point and so wearable for Seattle!

Thanks so much for the love Sara!
---
---